How to Build Table Legs or Posts from 2x4s
Easy to Build Table Legs or Posts from 2x4s
A while back, I mentioned my friends, Chris and Elizabeth, who had an awesome idea making table legs from 2×4 lumber. I love this idea and decided to make the legs for my new dining room table using their method, which in my opinion is quite economical as I have a hard time finding untreated 4×4 posts in my area. Keep in mind that when posts are constructed this way, the actual measurements will be 3″ x 3″ so the dimensions of any pieces framing into these posts will have to be altered. Follow along as I share how to build table legs or posts from 2x4s!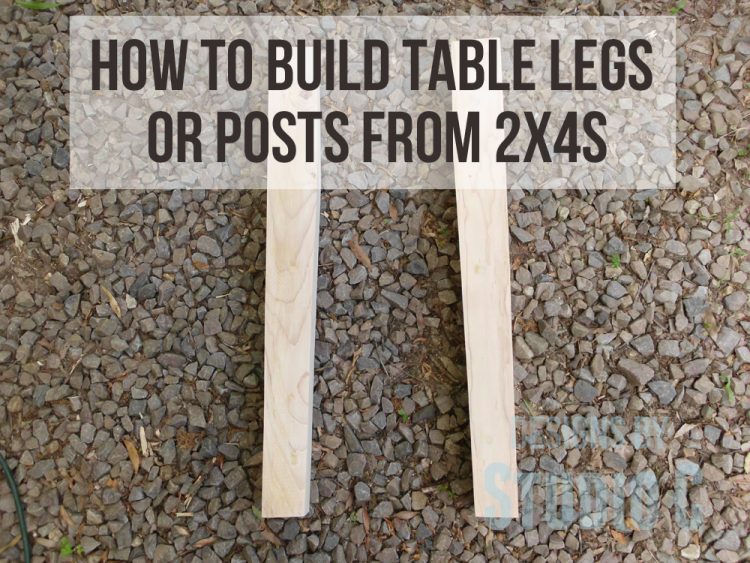 Materials:
2x4s
Glue
2-1/2″ screws
Clamps
Drill & countersink bit
Wood filler
Table Saw
Tapering jig (optional) (<– affiliate link!)
Sander & sandpaper in 80, 120, & 220 grits
Begin by cutting your 2x4s to length. They can also be cut a little longer and after trimming on the table saw, can be cut to the finished length. Apply a liberal amount of glue to the face of one of the 2×4 pieces.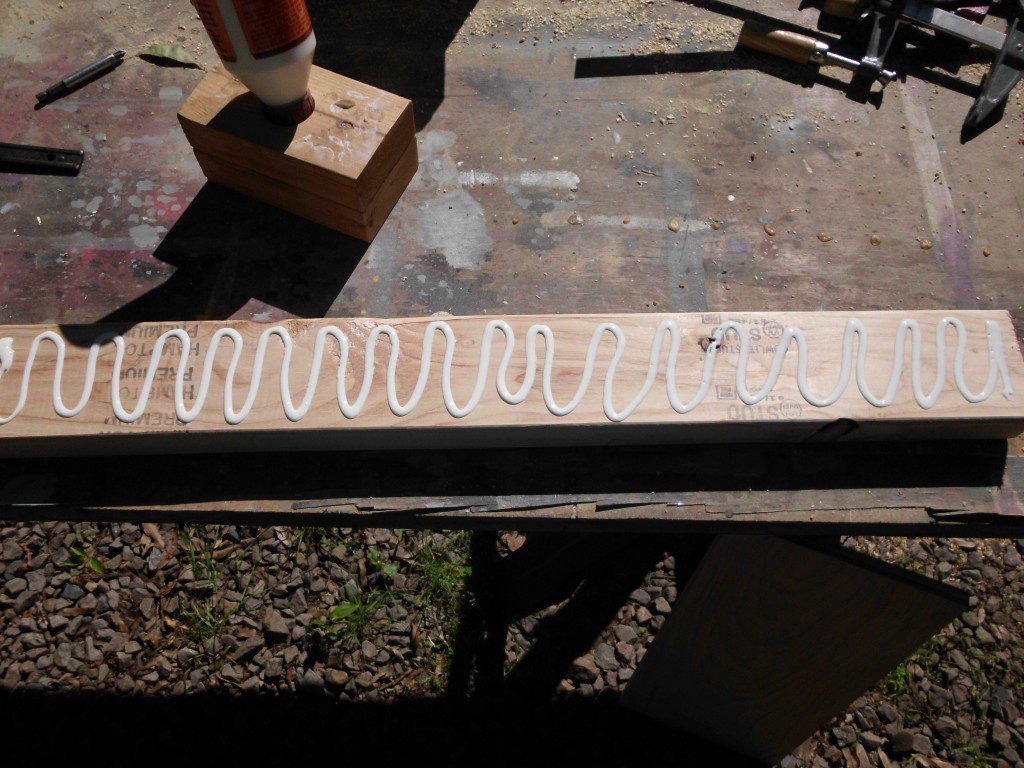 When placing the other 2×4 piece on top, wiggle it a little as this creates suction and keeps the top piece from sliding off so they can be clamped together. Clamp until dry.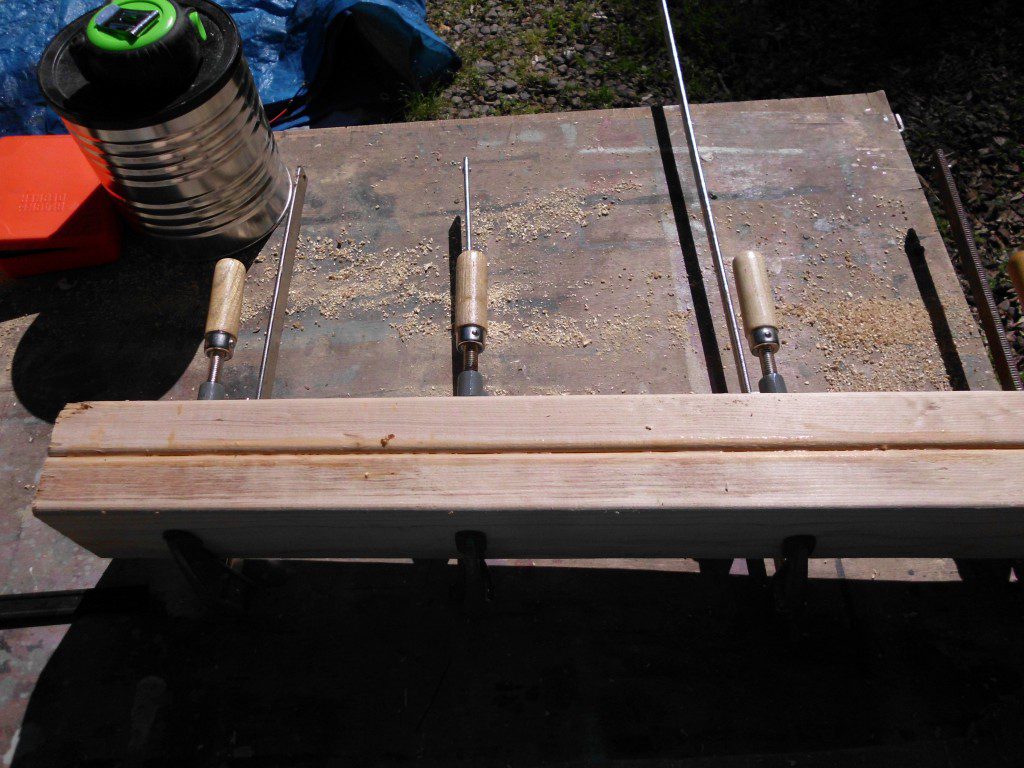 Drill countersunk holes in the middle of one side and insert the screws.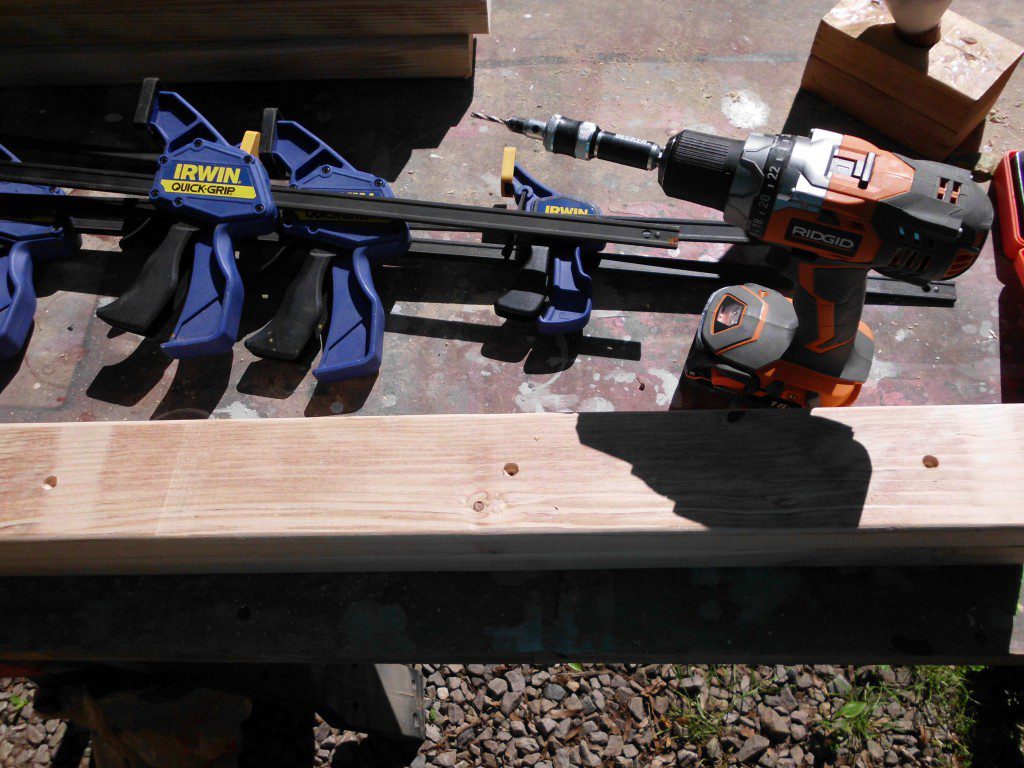 Fill the holes with wood filler. When dry, sand until smooth. Do not do the final sanding yet! Take the pieces to the table saw and raise the blade as far as it will go. Set the rip fence for 3-1/4″ from the blade and run each leg assembly through trimming one side only. Depending on how big the blade is, two passes may be necessary. Go slow and use caution!
Set the rip fence on the saw for 3″ and trim the other side of the leg assemblies.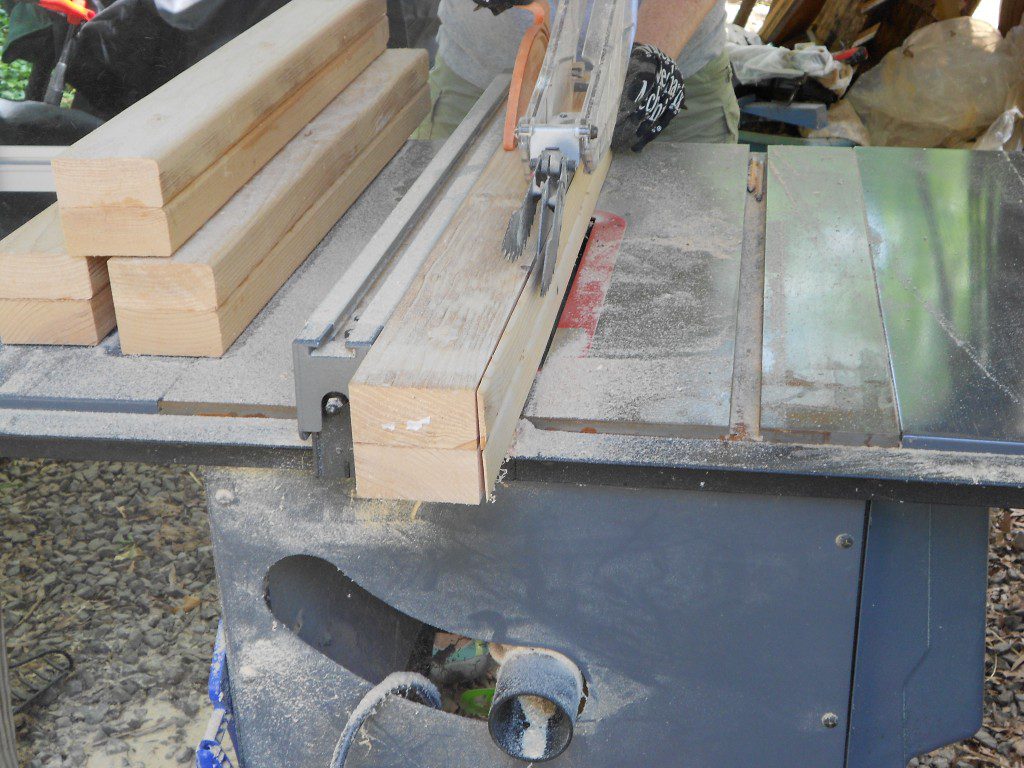 By trimming each side of the boards, this makes a nice square post!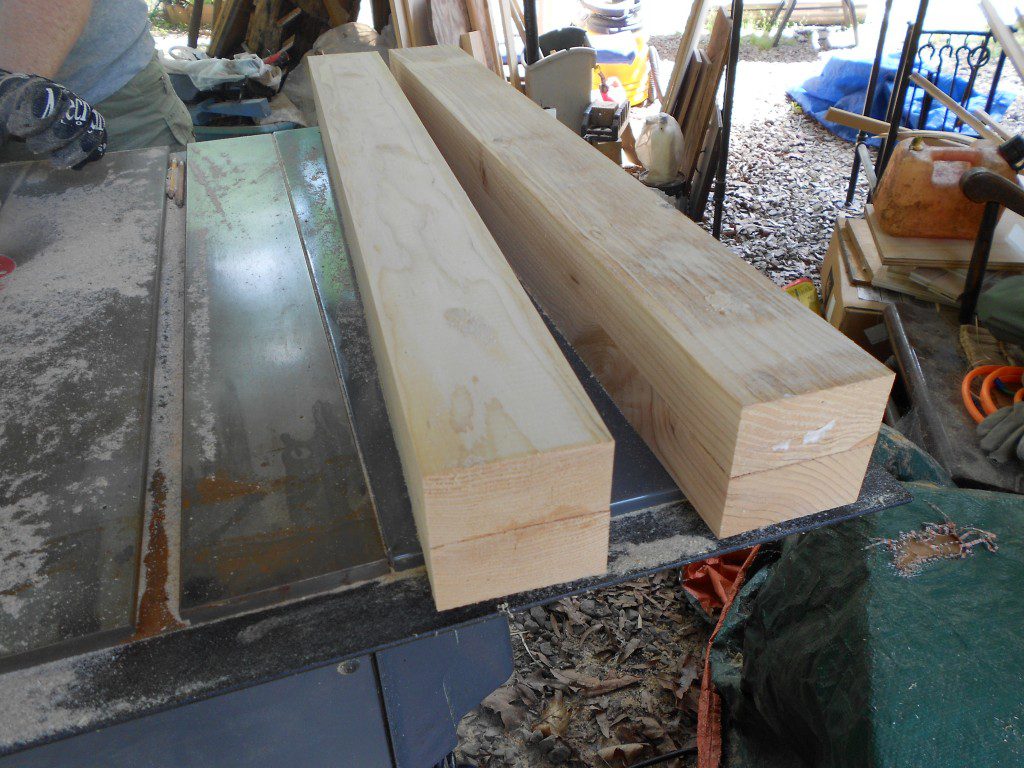 If using the optional tapering jig, set the jig to the desired taper (taking care to avoid the screws in the leg) and run the legs through the table saw.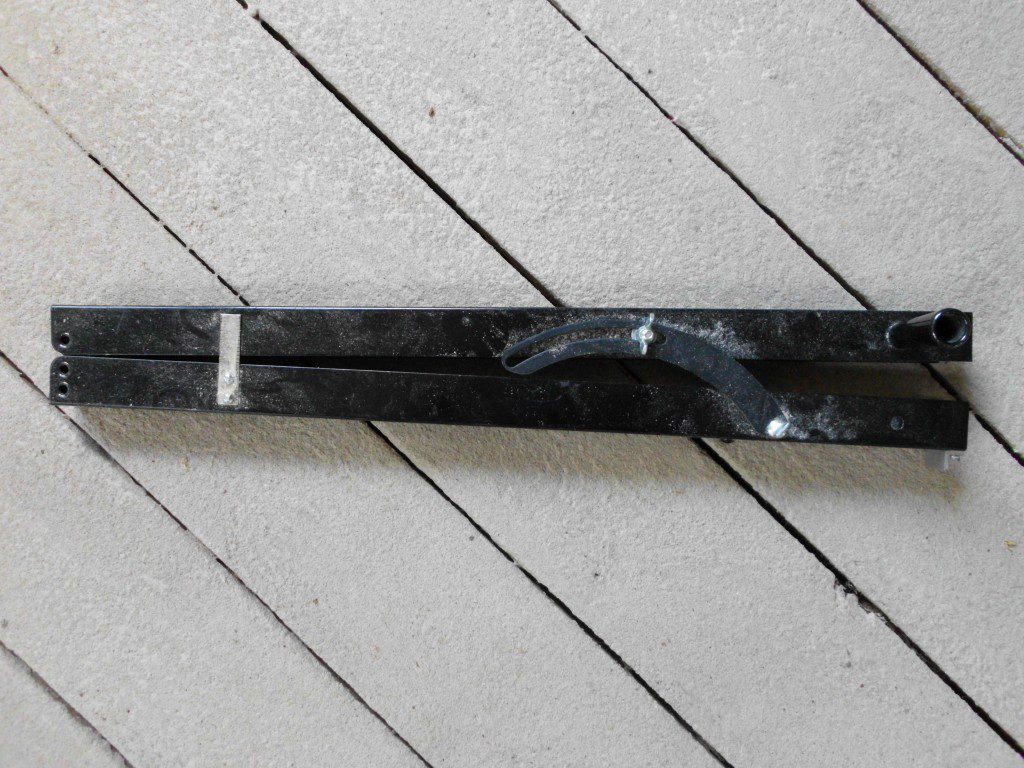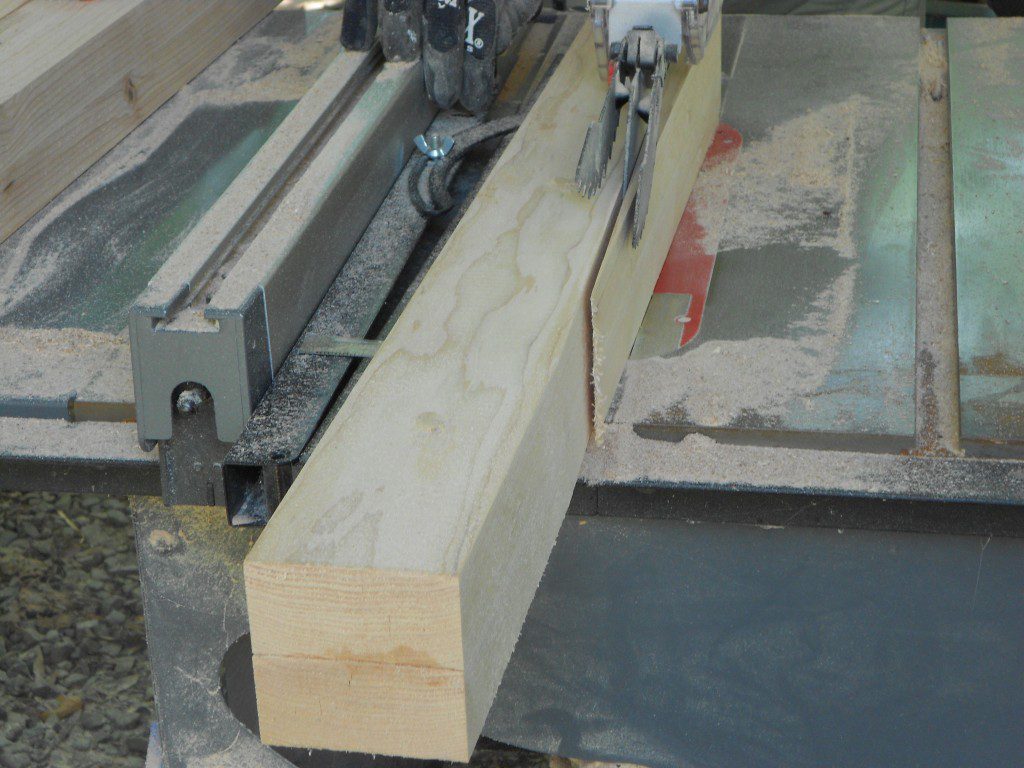 In my case, I want the screw hole to face to the inside of the table so I tapered two legs with the screw holes facing up and two legs with the screw holes facing down. This gave me two "right" legs and two "left" legs.
Now the final sanding can be done starting with 80 grit, then 120, and finishing with 220.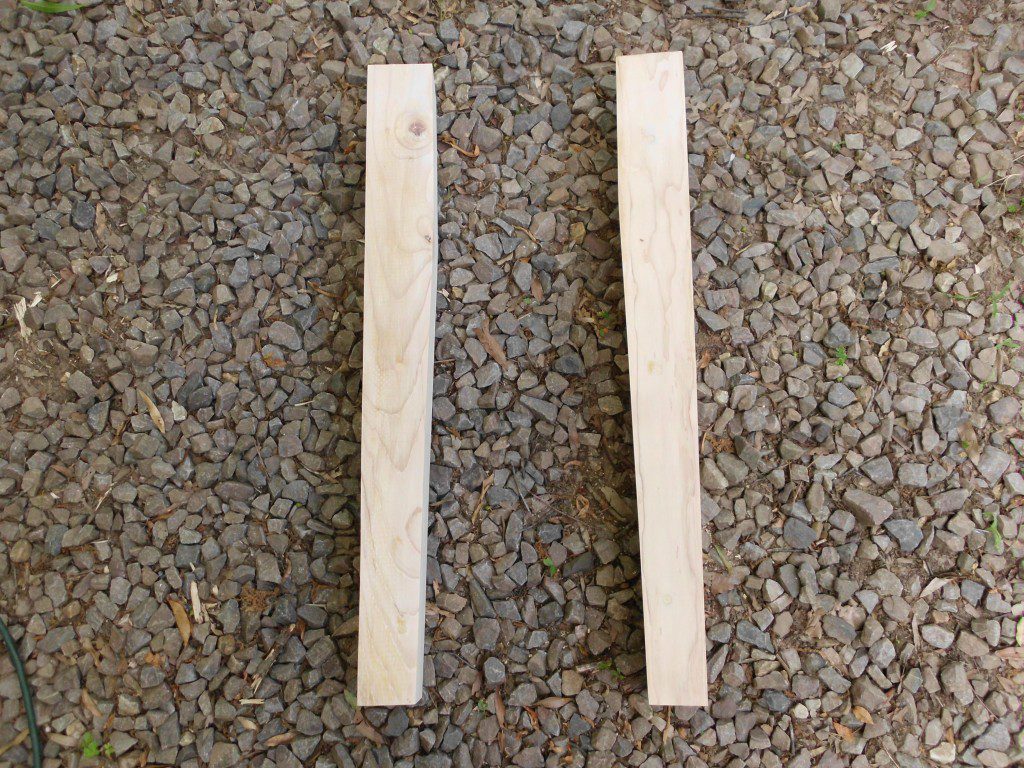 I used these legs to build the Restoration Hardware Inspired 1900s Boulangerie Table from The Design Confidential.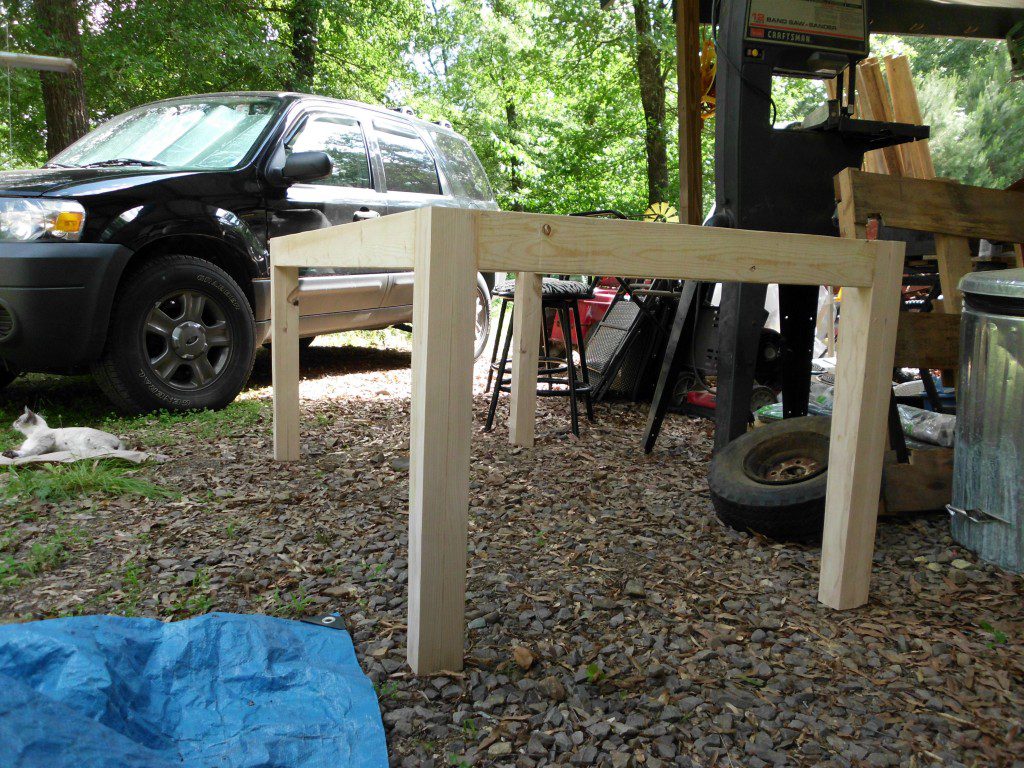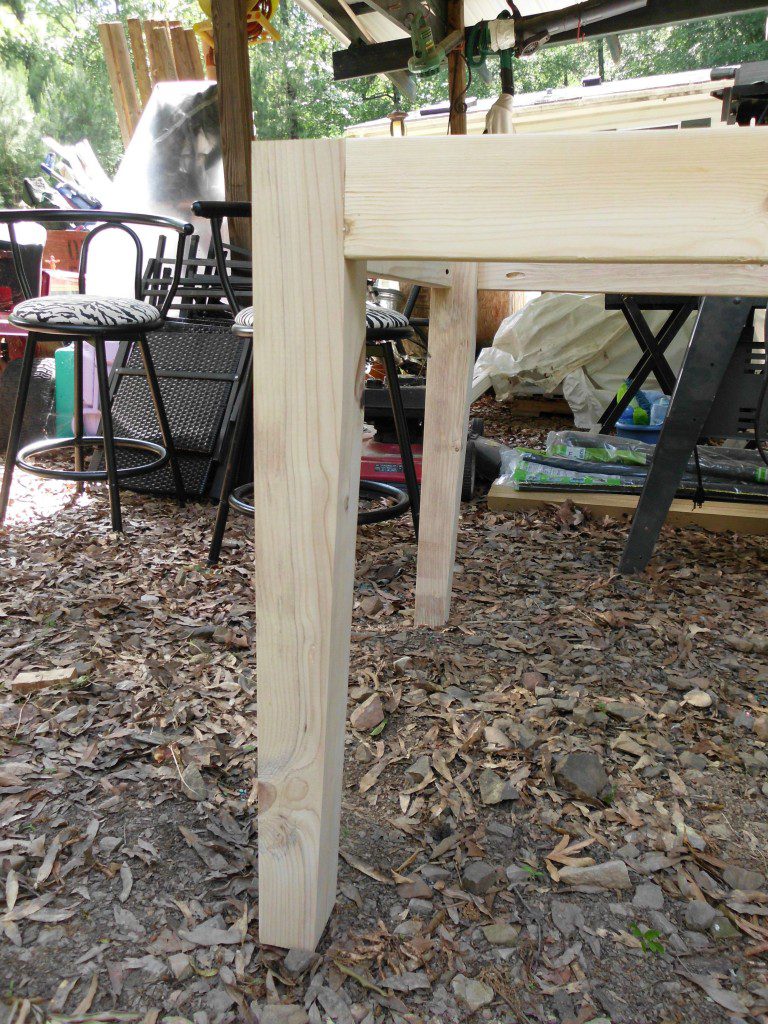 Give it a try – it is easier than you may think! ALWAYS use common sense safety practices! Have any questions about how to make table legs from 2×4 lumber? Leave a comment below or find me on Facebook!
Originally posted 2014-04-17 08:03:11.