Build an End Table Using a Stair Tread
An Easy to Build Table Using an Uncommon Material
Stair treads are an excellent material choice for furniture projects. I've used one to build a cool bench, and another maker used them to build an awesome chair. I built an end table using a stair tread to use as a nightstand and I love it! I used ONE tread, and added painted hairpin table legs underneath. This is a super-cool project that can be finished in a few hours!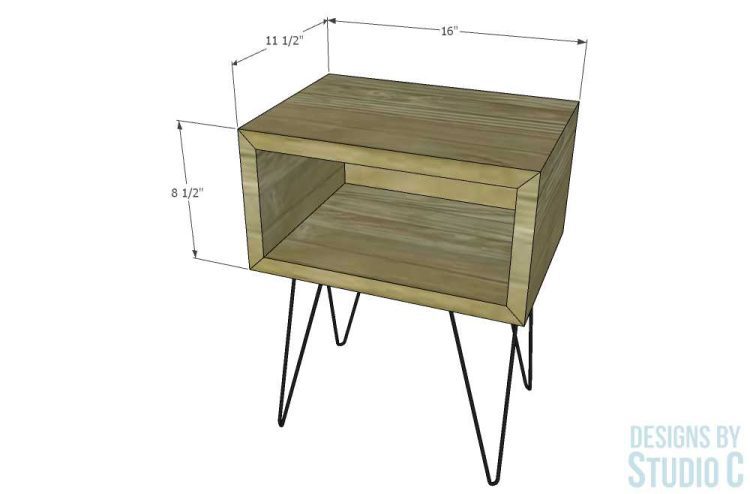 Materials:
2″ brad nails
18″ hairpin legs with screws (<– affiliate link!)
Wood Glue
Sandpaper (80, 120, 220 grits)
Finishing Supplies (Stain and sealer or paint)
Lumber:
1  Bullnose stair tread (they are a standard size of 4′ x 11-1/2″)
1 scrap piece of 1/4″ plywood
Cut List:
2 – stair tread at -16″ – Top and Bottom/
2 – stair tread at 8-1/2″ – Sides
1 – 1/4″ plywood at 15-1/4″ x 7-3/4″ – Back
Notes About the Project:
Note that the treads are 11-1/2″ wide, so that would be the finished depth of the end table.
The cuts for the piece can be square, if desired. I used mitered cuts because of the bullnose edge on one long end.
The back piece is totally optional.
The hairpin legs can be swapped out for a different option – your choice!


Step One
Thoroughly sand both sides of the stair tread prior to making any cuts. This makes the finishing a whole lot easier and avoids sanding in tight spaces!
Step Two
Cut the pieces for the top, bottom, and sides. Apply glue to the miters and assemble the box. I used corner clamps to keep the box square while I drove 2″ brad nails through the top and bottom.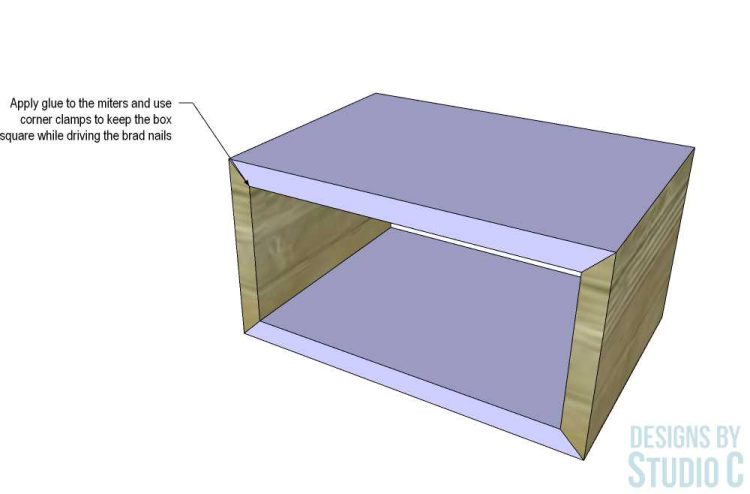 Step Three
Stain or paint as desired. I chose to add a sort of retro paint design on one side of the top and the end, and left the rest of the wood plain. I finished the table with a few coats of water-based polyurethane. A cool thing about this table is that it can be finished however you desire…
Step Four
Cut the piece for the back, and attach using brad nails.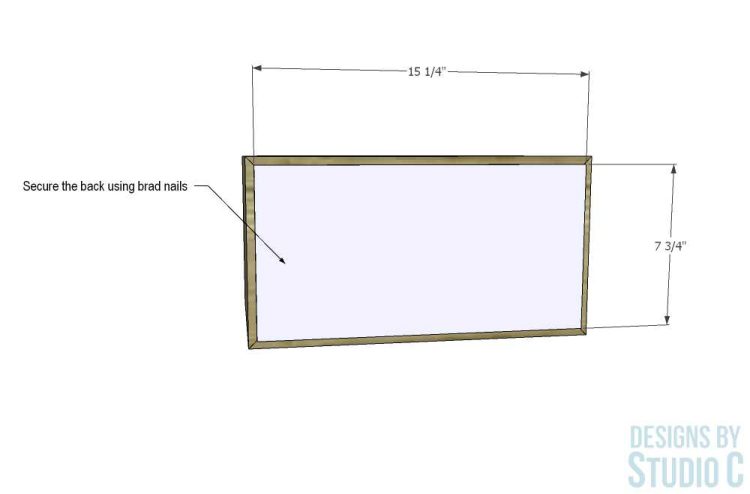 Step Five
Attach the legs to the bottom according to the manufacturer's installation instructions.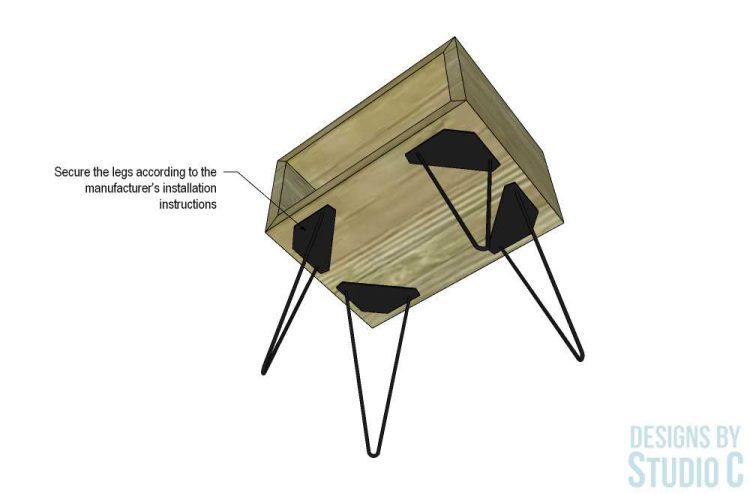 Special thanks to my model, Morsel (one of the Parkour Champs) for appearing in the photos of the stair tread end table…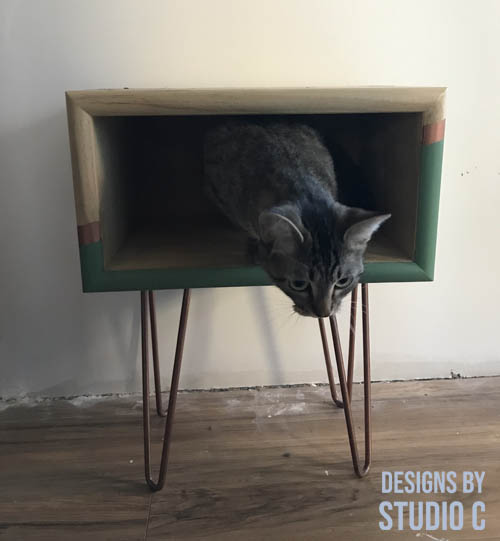 I use small bins inside the table to organize my phone charger, a notebook, and other essentials. Have questions about how to build an end table with a stair tread? Leave a comment below!