5 Projects Perfect for Dad…
Dad – what would I do without him? He gave me a ball-peen hammer to smash bugs when I was little. He built a cradle for my doll when I was little using a router I still use on my own projects today (and I still have the cradle). He taught me to use "wax on, wax off" on my car when I was a teenager and  I hated it (if you've seen Karate Kid, you know what I'm talking about). He gave me a unique nickname – "Maggot Breath".  He refrained from killing me when he was teaching me to drive. He has given me most of the power tools (and knowledge) I have today and now expects me to build stuff for him with those tools. He even asked for my advice on paint- ONCE! He has stepped in and acted as a father figure to my kids.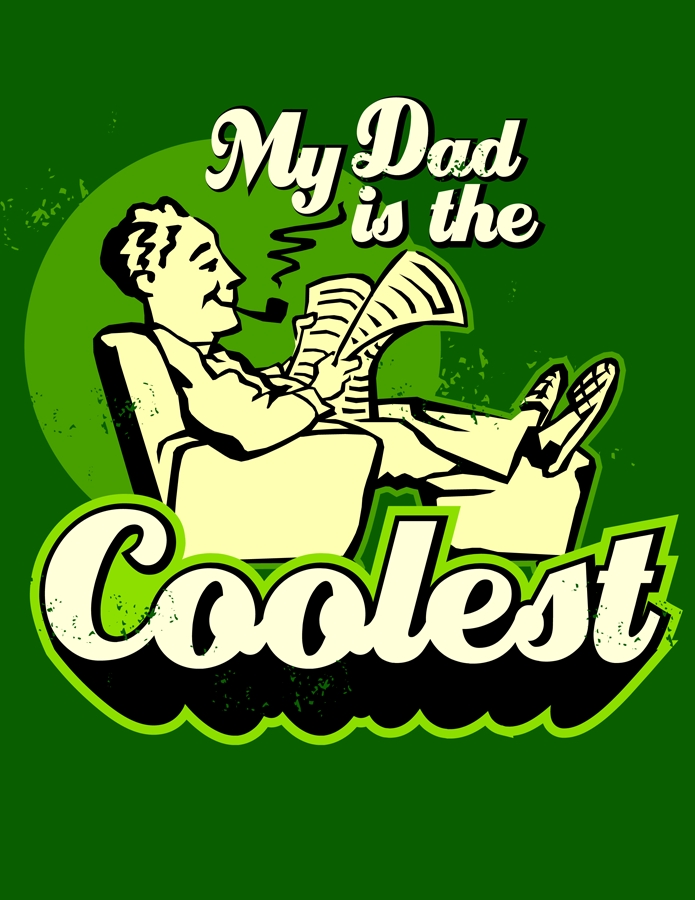 Father's Day is just a couple of days away… Why not spend some quality time with Dad creating something cool? I've compiled a list of five projects that have been published to my site over the past year. Let Dad choose which one he'd like (maybe he'll like all of them!) then create them together!
1. Make a Lamp Using a Liquor Bottle – What man cave would be complete without a suh-weet lamp made with a Captain Morgan bottle? Or a Gentleman Jack bottle? Whatever brand the bottle may be, this project will have you lighting up the man cave in no time!
2. Does Dad enjoy family game night? Then the Fair and Square Game Table is perfect for him! With a shelf and a drawer for game storage, plus a wine holder, family game night will be taken to a whole new level of awesome!!
3. How about a special place for a nap? The Raya Daybed makes a perfect place for a catnap or to spend an entire afternoon (or weekend!) relaxing in the yard!
4. Maybe Dad needs a little help organizing his desk or workshop space… The PVC Desk Organizing Cups are perfect for keeping pens and pencils or screwdrivers and hand tools in one organized and easy-to-reach location!
5. Dad's recliner might need the perfect table to set the TV Guide, the remotes, and maybe his drink… Build the Antique Dice Table for him to keep his necessary accessories close at hand!
Dad is "the man" – he's Chuck Norris, Superman, and the Cookie Monster all rolled into one. I hope I've shared a few projects to make Dad's day extra special… 
Happy Father's Day to all the guys out there!!
Until next time,
Happy Creating!!