Easy to Build Antique Dice Table
Build a Novelty End Table
Here are free plans to build an Antique Dice Table (Grandin Road inspired) and it is so easy to construct! This is the perfect table where you can play with the finish to get that just right "antique" look. The table itself is built as a cube out of plywood and assembled with glue and screws. The dots can be painted using a stencil or cut from vinyl and applied after finishing. This DIY dice end table project is also suitable for any skill level, so get building!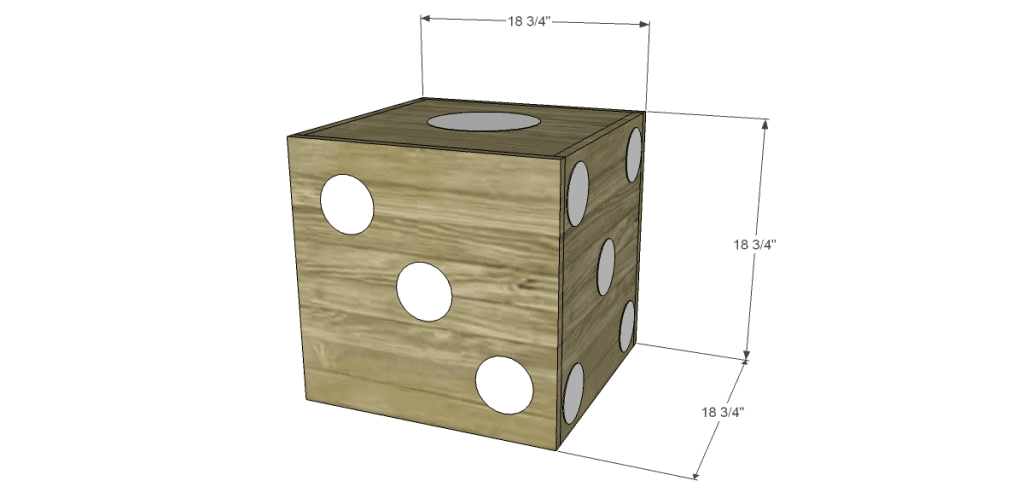 If finished properly, this would be a great piece for a covered deck or porch, especially when built as a pair!
Materials:
Edge banding (to cover the exposed edges of the plywood)
Wood glue
Sandpaper (80, 120, 220 grits)
Finishing supplies
Lumber:
One sheet of 3/4″ plywood
Cut List:
2 – 3/4″ plywood at 17-1/4″ x 17-1/4″  – Piece #1
2 – 3/4″ plywood at 17-1/4″ x 18-3/4″ – Piece #2
2 – 3/4″ plywood at 18-3/4″ x 18-3/4″ – Piece #3
Step One
Cut all of the pieces according to the cut list. Start by attaching both #2 pieces to the #1 pieces as shown using glue and countersunk 1-1/4″ screws.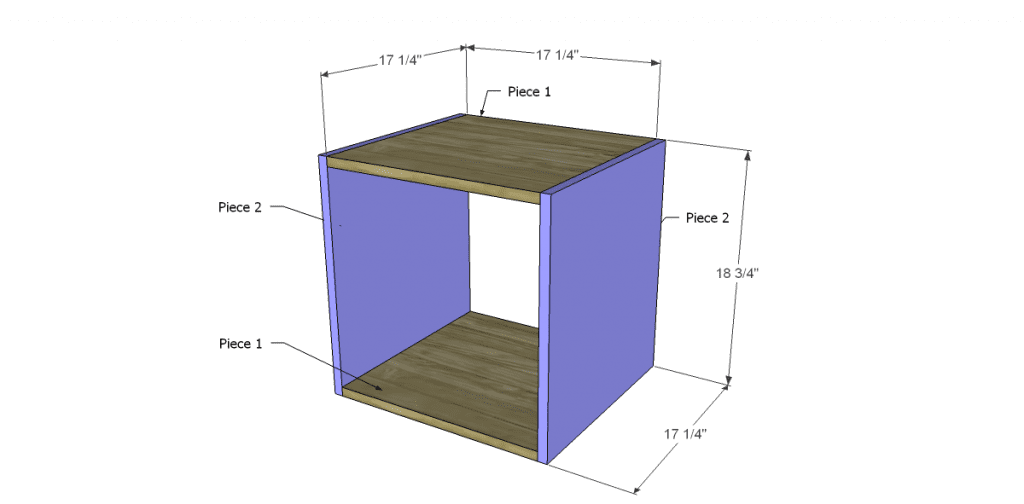 Step Two
Add the #3 pieces to the top and bottom, securing with glue and countersunk screws.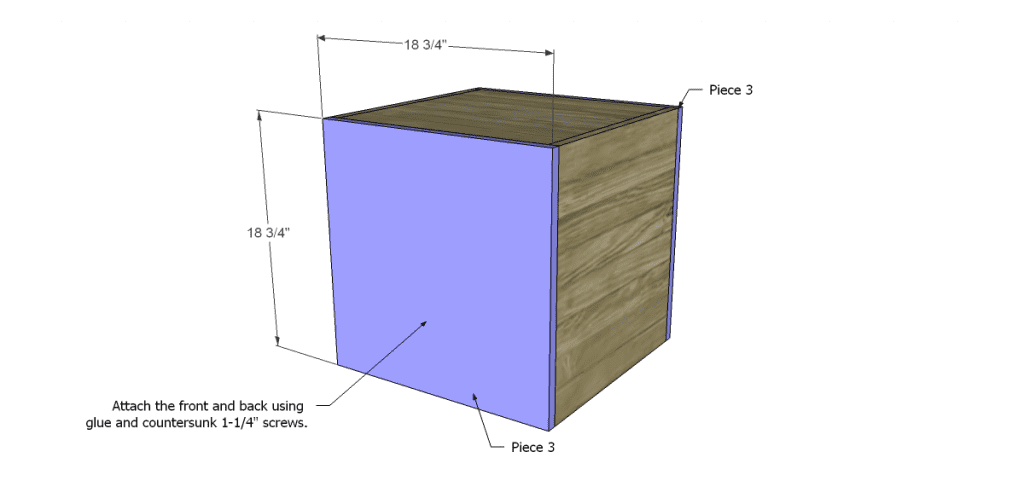 Step Three
Fill all holes with a sandable hole filler. Thoroughly sand all sides starting with 80 grit, then 120 grit, and finishing with 220 grit for the smoothest finish possible. Paint or stain as desired, and use a pre-stain conditioner if using pine or birch plywood.
The dots should be painted so that opposite sides add up to "7". in other words, "1" and "6" will be opposite each other, as will "3" and "4", and "2" and "5". Seal with a couple of coats of polyurethane and enjoy!
If you use these free plans to build Antique Dice Table to create this project, please share pictures! I would love to feature them on Designs by Studio C!