Tie Dying Fabric for a Chair Seat
Dye Fabric for a Chair Seat Using Tulip One-Step Tie-Dye
A huge shout out to I Love To Create for supplying me with the fabulous tie-dye kit used in this project! (All squealy and fan-girly opinions are my own!)
I absolutely love using tie dye in my upholstery projects, especially Tulip One-Step Tie-Dye! It's seriously one of my all-time favorite products. So, you can imagine how excited I was when I got chosen to be a part of the Tie Dye Your Summer 2015 campaign! I can't wait to show you how to tie dye fabric for a chair seat using the gradation method.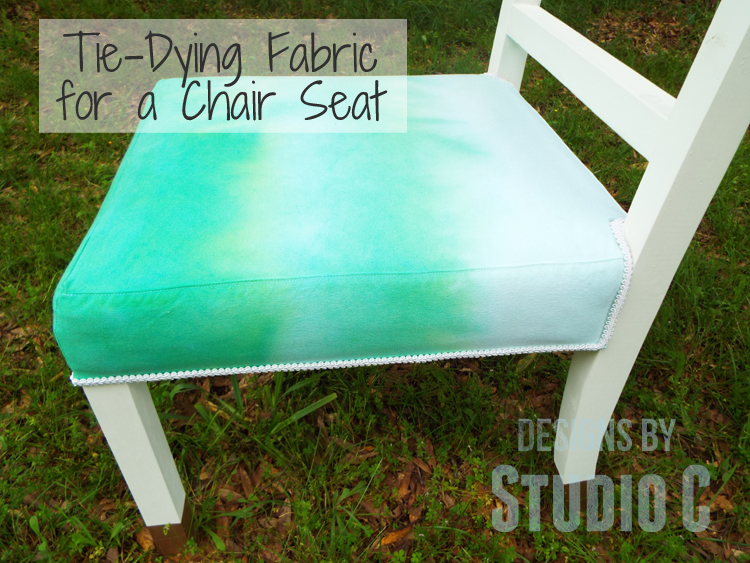 Let me share a bit about the tie dye product… The Tulip One-Step Tie-Dye comes in an array of fabulous colors and is also available in kits. It is the perfect product to use for furniture upholstery projects because it is easy to use and the colors stay vibrant.
The kit I am using is the Tulip One-Step Tie-Dye Mega Jumbo Kit, which is only available at WalMart. The kit includes five 8oz. pre-filled fabric dye bottles, one free 2oz. pre-filled fabric dye bottle, 40 rubber bands, 8 plastic gloves, and a full-color instruction guide. This kit will dye up to 30 projects or even a couple of large projects.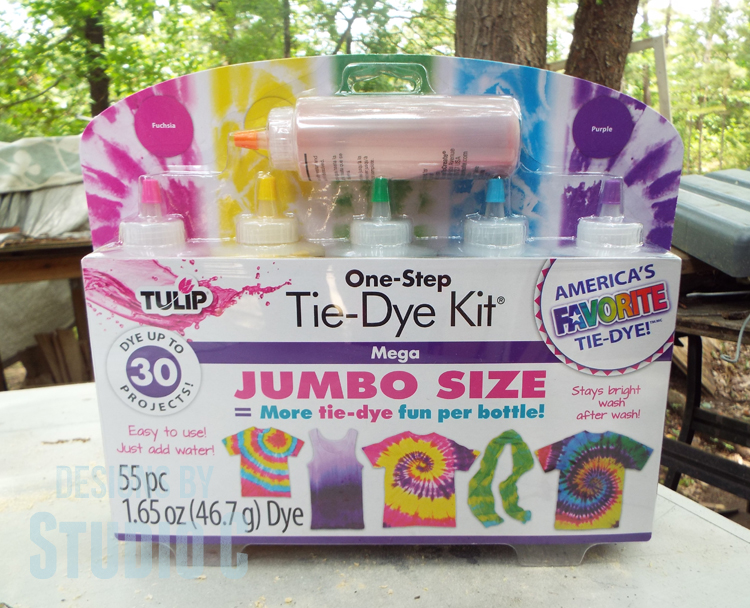 For my chair seat, I used white 100% cotton canvas. The dyes work best with 100% cotton, rayon, silk, or wool. I sewed everything together except for the front side seams so that the fabric would lay flat. I ran the piece through the washer on the rinse and spin cycle. If the project is wet, less dye is needed.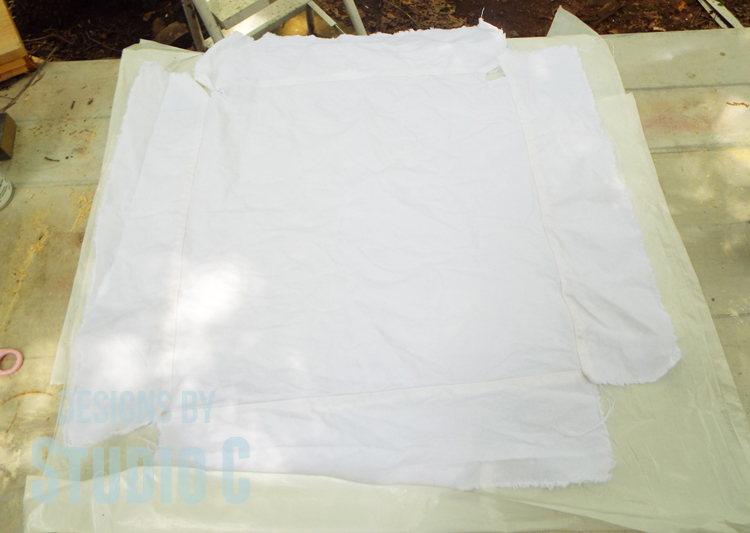 I like to use plastic garbage bags as the protective layer for my work surface. I laid the damp canvas on the work surface, and got to work. I chose green as the color and added warm water to the bottle, then shook it to mix the dye. I applied half of the bottle of dye to the first third of the canvas starting at what will be the front of the seat.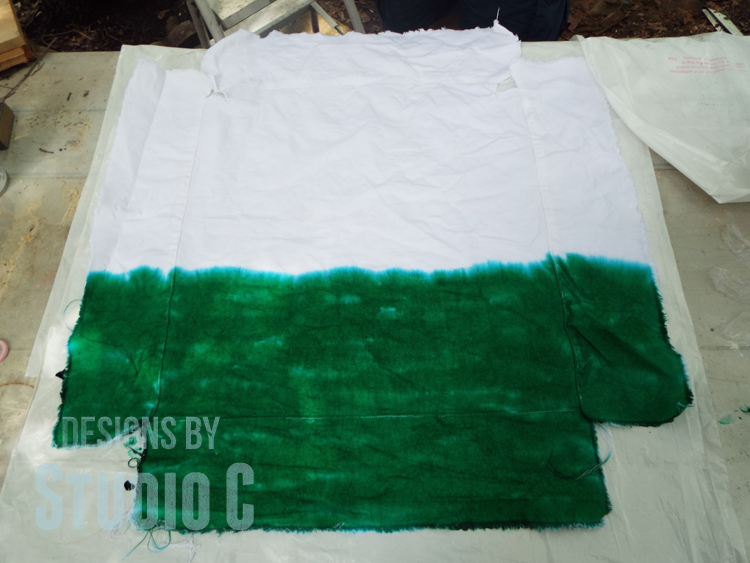 I added more water to the bottle, the dyed the second third of the canvas, again using half of the bottle. Once again, I added water to the remaining dye in the bottle and applied it to the rest of the canvas. I folded the plastic around the canvas and let it sit overnight. This allows the dye to penetrate the fabric.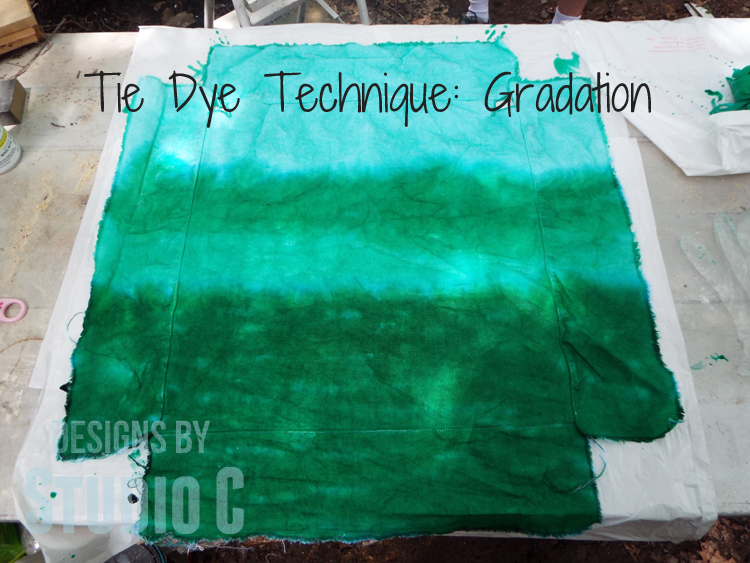 The next morning, I rinsed the canvas out until the water ran clear. I washed the canvas in the washing machine using warm water to remove any residual dye.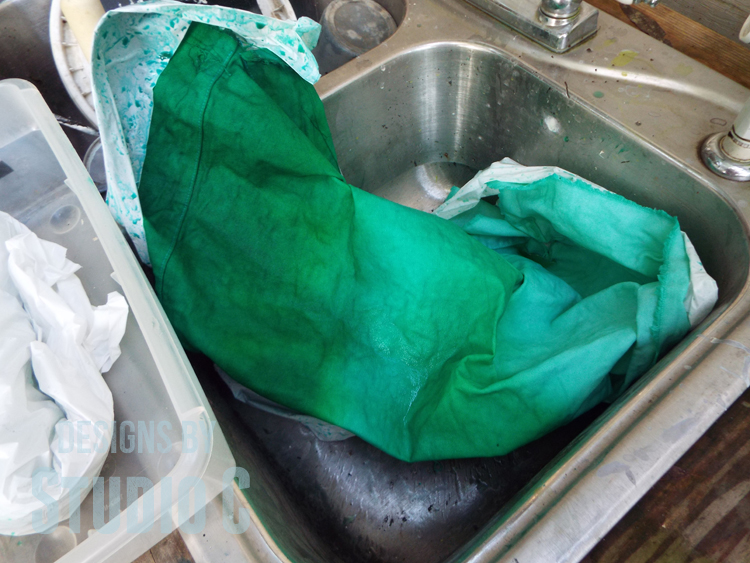 I ironed the canvas then applied it to my chair. I am so in love! The color is fabulous and gradation looks so awesome!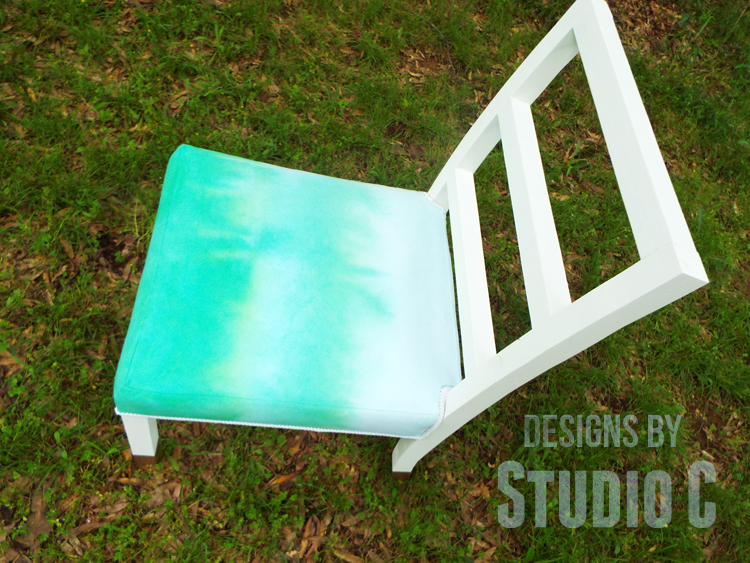 For more information on Tulip One-Step Tie-Dye, check out tiedyeyoursummer.com for lots of ideas and inspiration!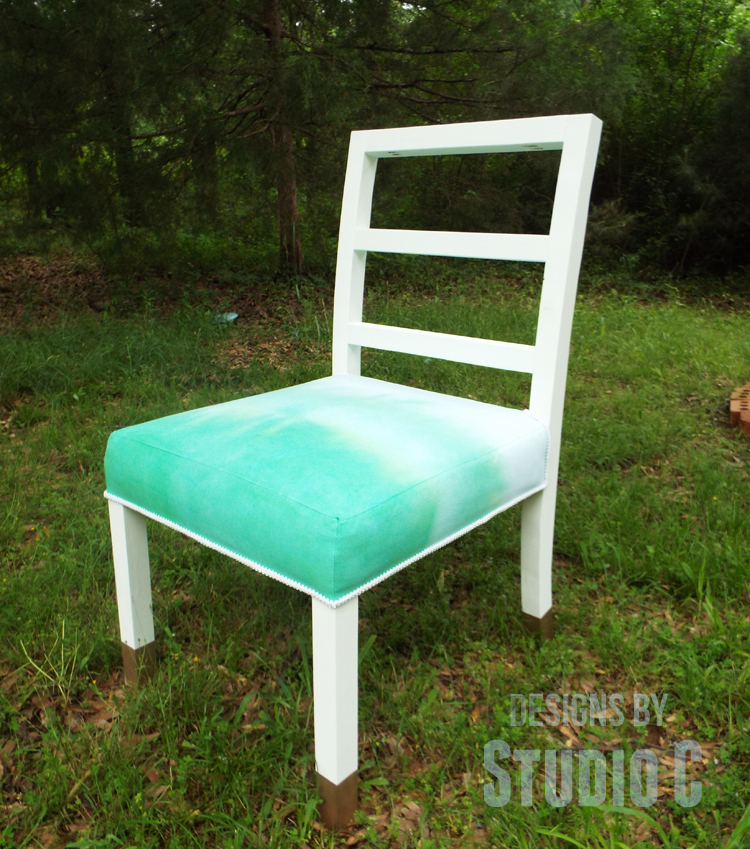 Connect with I Love To Create on Facebook and Twitter. Tie-dying fabric for a chair seat is easy, and I Love To Create has tons of ideas on how to achieve the perfect look!