Add an Upholstered Seat to a Chair Plan
Changing a Chair Seat from Plywood to Upholstery
Lately, I've had a new obsession with upholstering chair seats. Any of the chair plans on DbSC are adaptable to upholstered seats and some of the plans are already written for upholstered seats. I'm going to share an easy way to add an upholstered seat to a chair plan.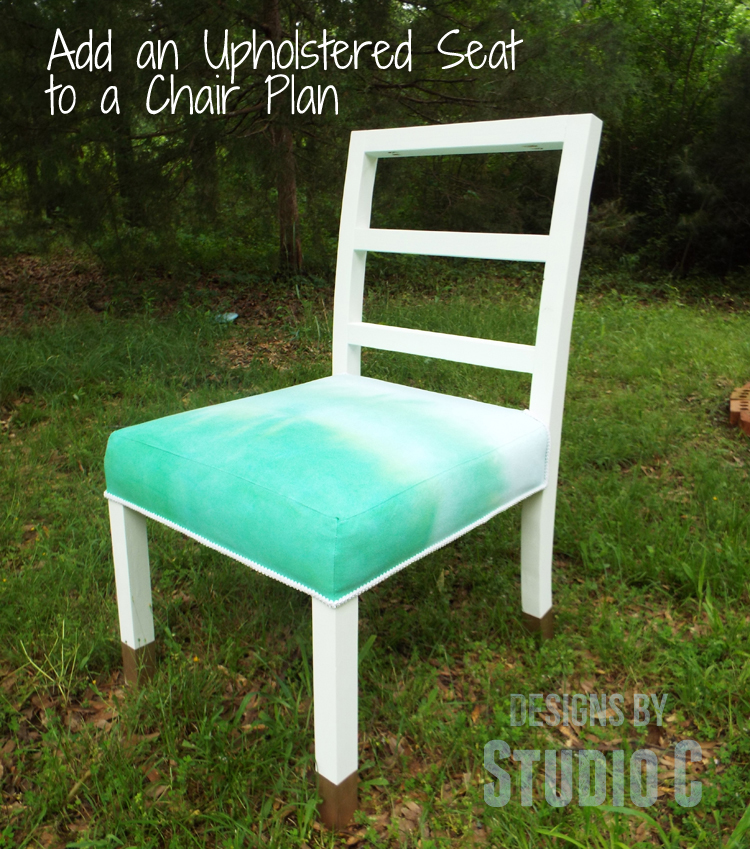 For this example, I'm using the Anna Chair plan and have tie-dyed the fabric for the seat. If the chair plan calls for the aprons to be located 1/4″ back from the outside face of the legs, the aprons will have to move to be flush with the outside faces of the legs on all sides in order to secure the upholstery.
Supplies:
Completely constructed chair minus the seat
Elasbelt (<– affiliate link!) and webbing pliers
3/8″ narrow crown upholstery staples
1 yard of burlap
1 yard of upholstery fabric
1 – 2′ x 2′ piece of 2″ upholstery foam
1 yard of upholstery batting
3 yards of decorative gimp to cover the staples in the upholstery
Cut the pieces of the Elasbelt for the seat. Secure the Elasbelt to the back framing piece using upholstery staples. Stretch the opposite end with the webbing pliers and secure in place with staples. This tutorial on using Elasbelt is very helpful!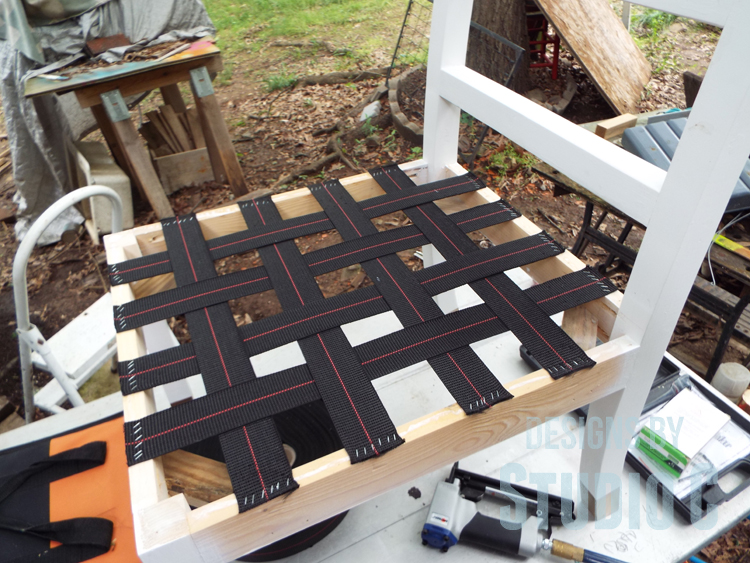 Cover the Elasbelt with burlap securing in place with staples.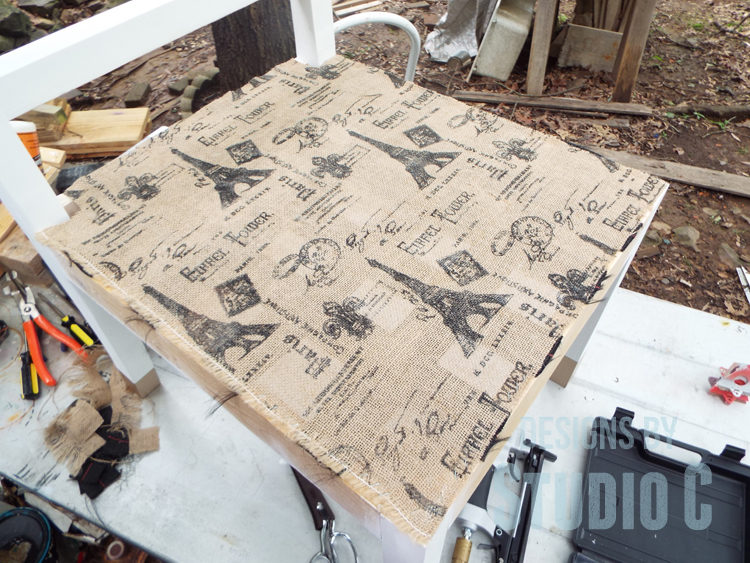 Cut the 2″ foam to fit. (Sometimes, if the foam I have on hand is too thick, I have to get creative by cutting it down – see photo!) Cover the foam with the upholstery batting, then cut the fabric to fit.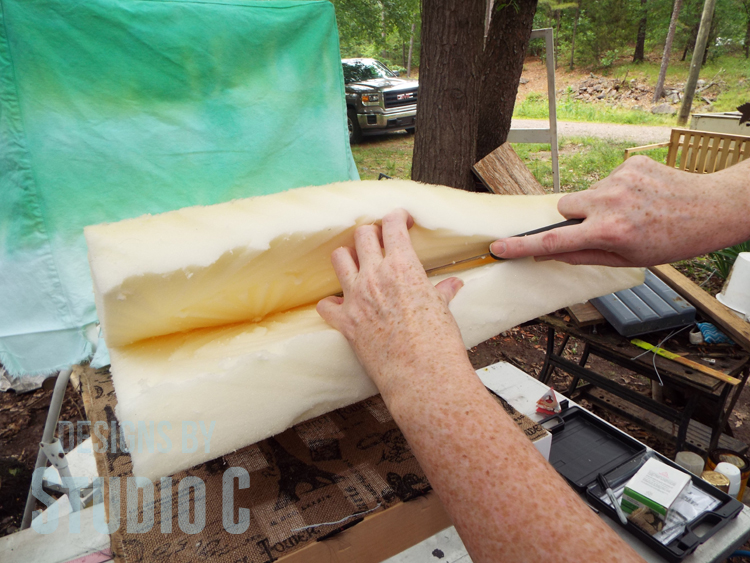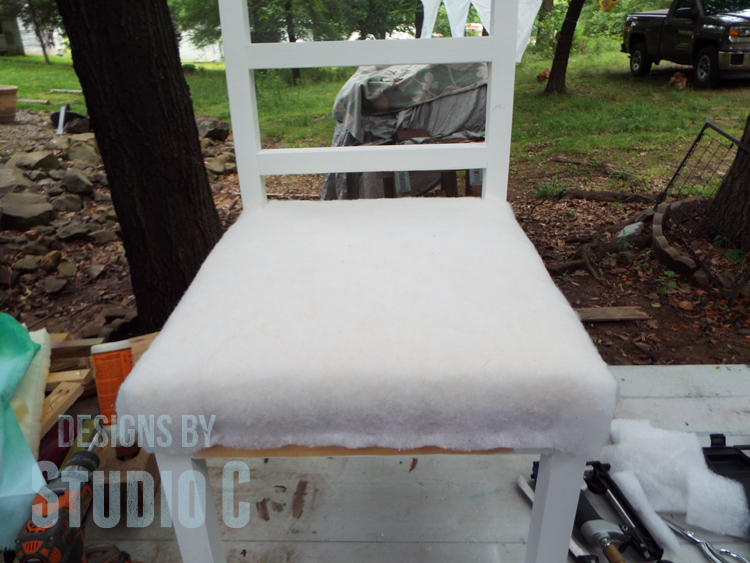 Secure the fabric in place with staples notching and cutting as needed. I like to press a 1/2″ hem in the raw edges of the fabric before I staple it to the frame. The fabric should be tight and stretched over the foam. I normally have a helper (Matt – lucky guy!) smooth the fabric over so I can staple it in place.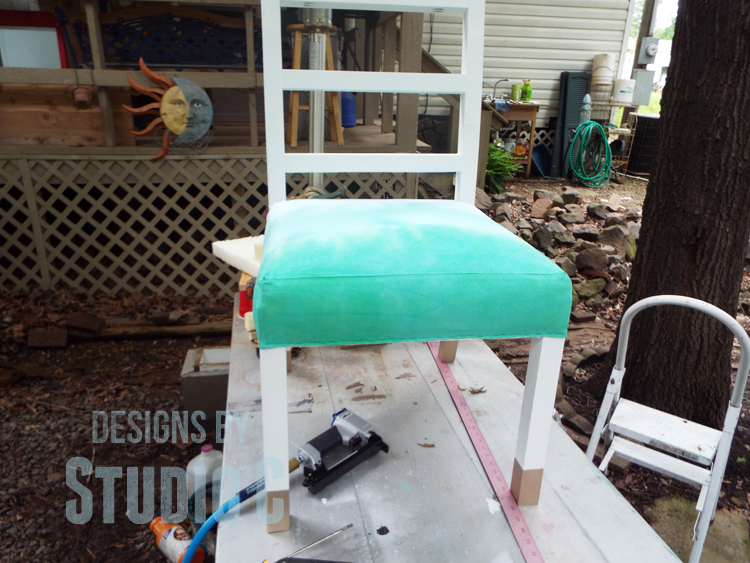 Cover the staples with gimp trim and a glue gun or decorative nailheads.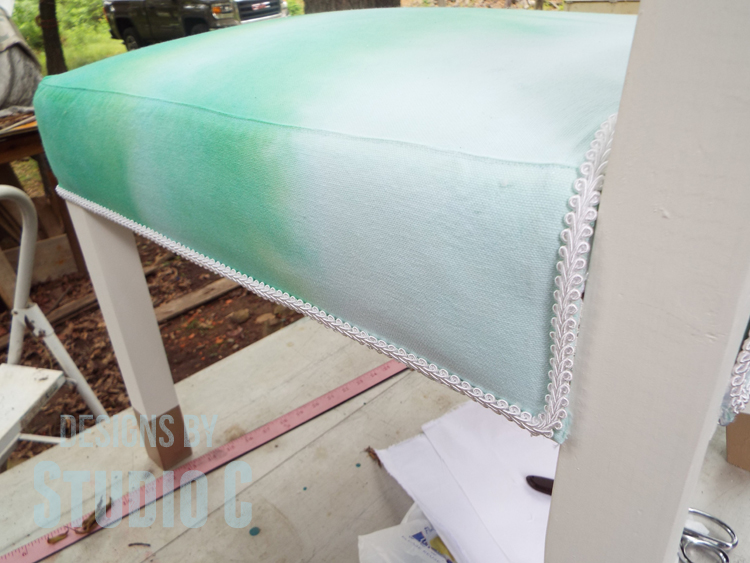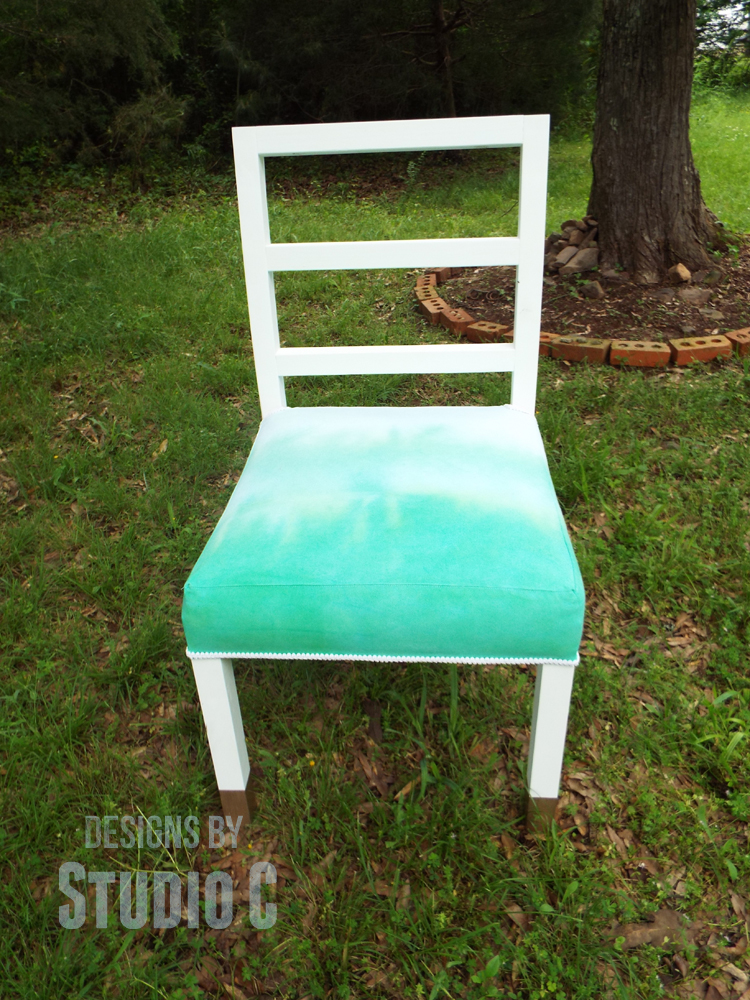 That's it! It is super-easy to add an upholstered seat to a chair plan, and hopefully this tutorial makes it that much easier! Have any questions about DIY seat upholstery? Leave a comment below!
Originally posted 2015-05-29 08:00:36.