Plans to Build a Wall Mounted Cabinet
An Easy to Build (and Customize!) Storage Piece
This easy to build wall mounted cabinet uses off-the-shelf lumber, and can be used in any room! The cabinet features a plain door that can be stenciled with a medallion or mandala, a favorite quote, etc. or decoupaged with vintage papers or photos. Inside is an adjustable shelf, and the door can be mounted on either side of the face frame.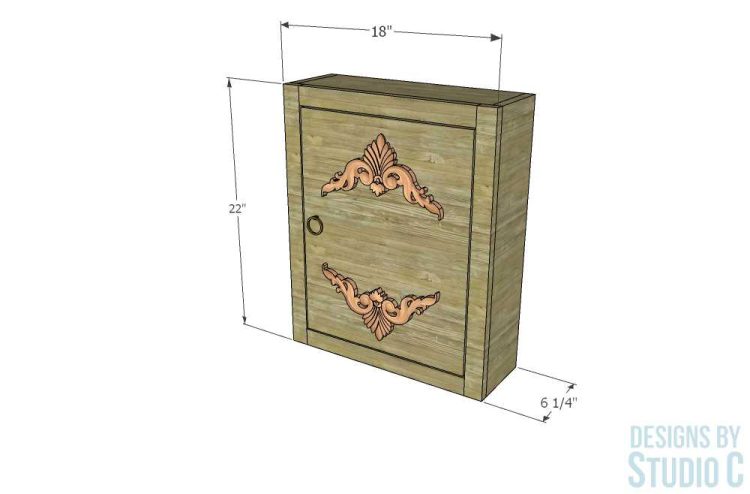 Materials:
1-1/2″ brad nails
2″ brad nails
Shelf pins for the adjustable shelves (<– affiliate link!)
Edge banding (<– affiliate link!)
One set of hinges
Small door pull or handle
Wood glue
Sandpaper (80, 120, 220 grits)
Finishing supplies (stain and sealer or paint)
Lumber:
1 – 1×2 at 8′
1 – 1×6 at 8′
1 – 2′ x 2′ sheet of 3/4″ plywood
Cut List:
2 – 1×6 at 22″ – Case Sides
2 – 1×6 at 16-1/2″ – Case Top & Bottom
1 – 1×6 at approximately 16-1/4″ – Adjustable Shelf
2 – 1×2 at 22″ – Face Frame
2 – 1×2 at 15″ – Face Frame
1 – 3/4″ plywood at 14-3/4″ x 18-3/4″ – Door
Notes About the Project:
Edge banding will be applied to the exposed edges of the door prior to assembly
Sand all pieces prior to assembly for easy finishing
Other Plans to Build Small Cabinets:
Step One
Cut the pieces for the sides. Mark the position for the shelf pin holes, and drill the holes using a shelf pin jig. Cut the pieces for the case top and bottom. Assemble the case using glue and 2″ brad nails.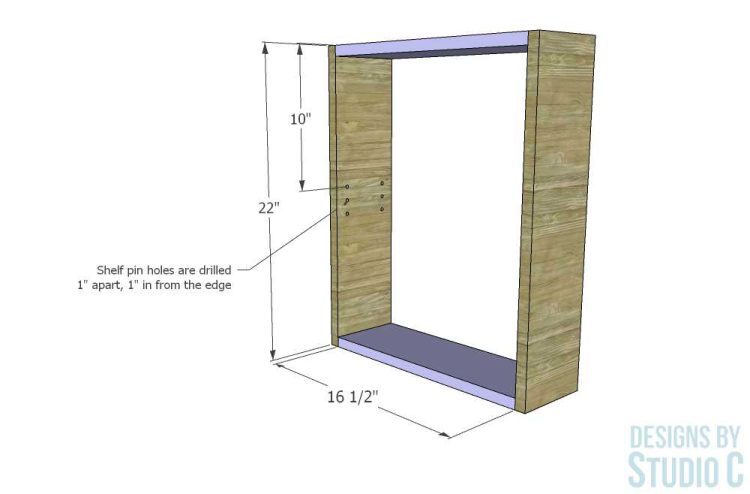 Dry fit the shelf pins in the cabinet and measure the distance between them. Cut the adjustable shelf to fit.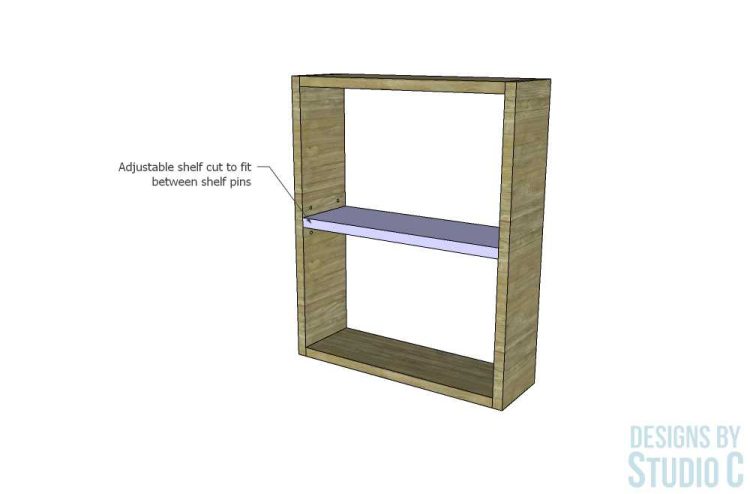 Step Two
Cut the pieces for the face frame. Secure the pieces to the case using glue and 1-1/2″ brad nails. The outside edges of the face frame pieces will be flush with the outside faces of the case.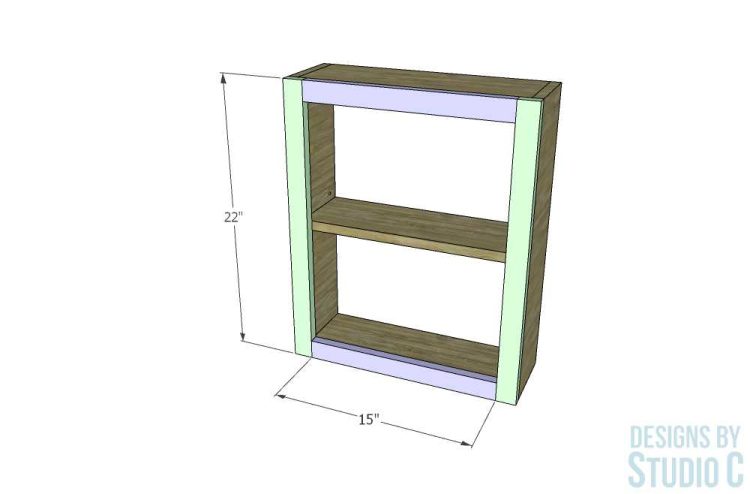 Step Three
Cut the piece for the door. Install the hinges on the door, then install the door in the cabinet securing the hinges to the face frame. There will be a 1/8″ gap around all sides of the door in the opening.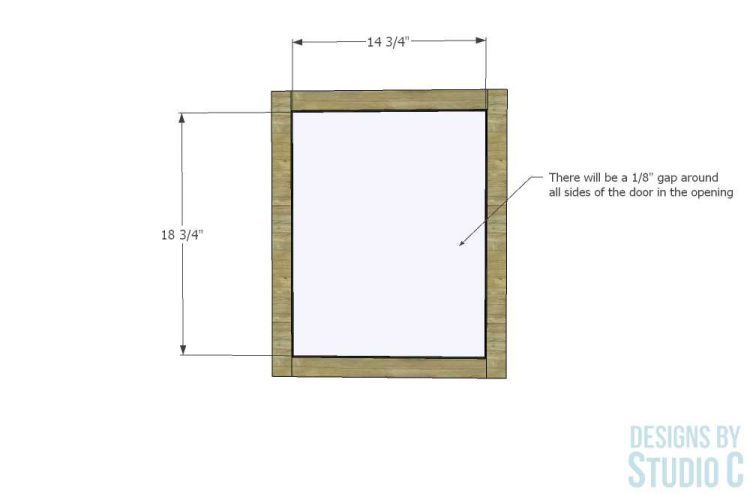 Finish as desired, then install the knob or handle, and the shelf pins in the holes. Install the cabinet using a French cleat mounted to the cabinet and wall studs.
This cabinet would be a great addition to a bathroom as storage for toiletries or even as jewelry storage! Have questions about the plans to build a wall mounted cabinet? Leave a comment below!
Originally posted 2021-07-21 08:00:30.