Testing a Wood Burning Marker on Pine
Pyrography markers, known as wood burning markers or by the brand name Scorch Marker, can add a bit of interest to a wood project without the need for an additional tool. It can be used freehand or with a stencil, then heated with a heat gun to get the "scorched" or burned look.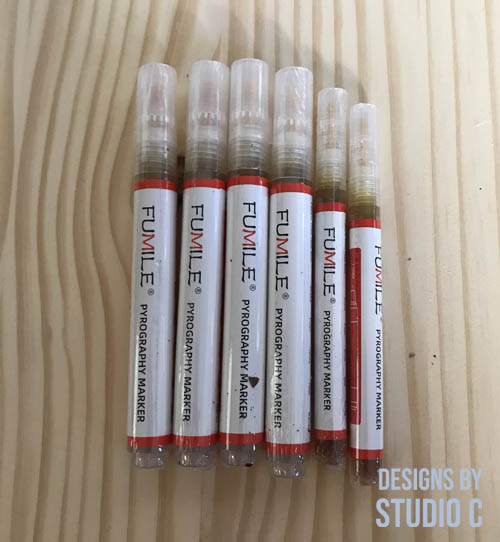 To my knowledge, a wood burning pen is filled with ammonium chloride and when exposed to high heat, it causes a chemical reaction to scorch the wood. Using a wood burning pen is far easier than using a wood burning tool because you can take your time with the design and avoid burning yourself!
Let's Try It…
First, the wood surface must be completely smooth and dust free. A fine sanding with 220 grit sandpaper will provide a great, smooth area to work with!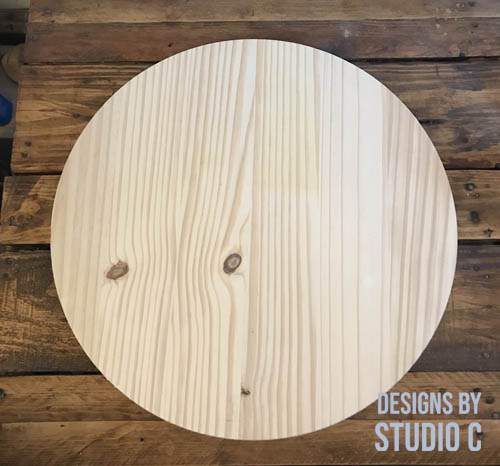 I decided on a large plastic stencil to fit the wood rounds I was using. I sprayed the back of the stencil with a light tack adhesive to hold it in place (an adhesive vinyl stencil would work really well, also). I positioned the stencil on the wood round and started "coloring" it in…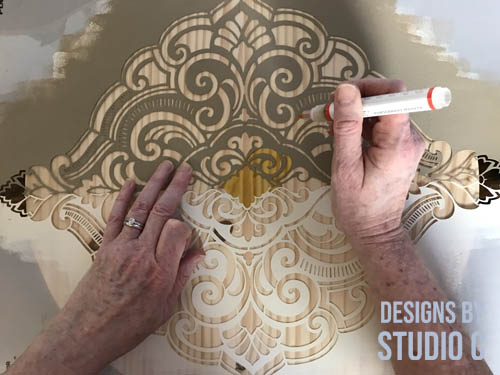 Part way through, I noticed that it was seeping under the stencil so it definitely needs less pressure on the pen. I also think that the type of wood is crucial to the success of using the wood burning pen. I used it on a wood round from the home improvement store (which is southern yellow pine, I think) so it really absorbed the fluid and there were no crisp lines. Maybe a denser wood will create better results – I'll have to try it!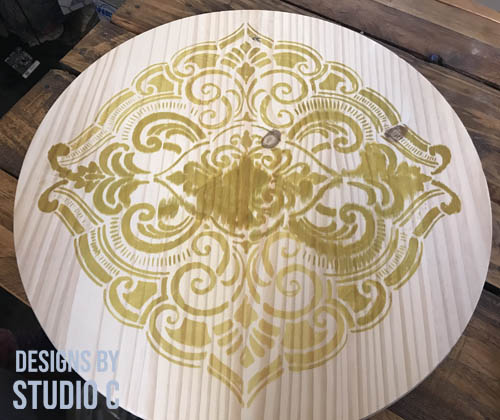 Fire it Up!
A heat gun or a small torch is used to heat up the areas where the marker was used until it "burns". I used this awesome kitchen torch (<– affiliate link!) and it worked really well. The fluid burns rather quickly but so does the wood around it. Next time, I'll try the heat gun…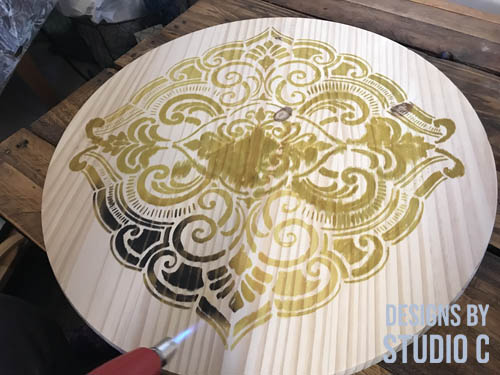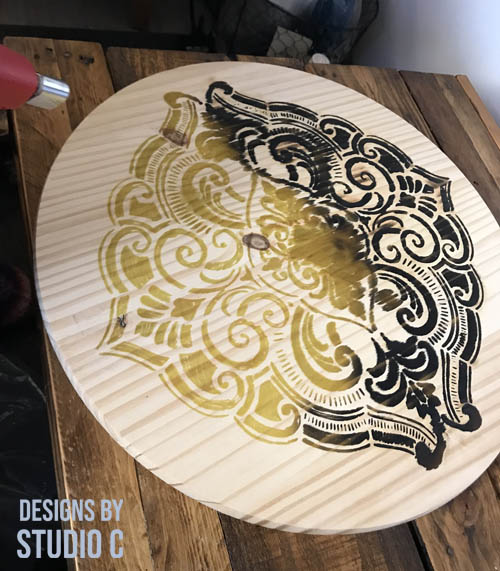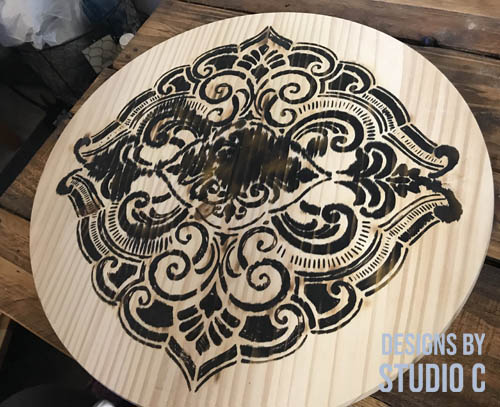 Can You Stain Over a Scorch Marker or Wood Burning Pen? Dos and Don'ts
Stain and sealer can be used over the design. I don't recommend sanding it… I tried and it smeared part of the design. Also, as mentioned above, light pressure should be used when filling in the stencil. If the fluid is allowed to pool on the wood, it will definitely seep under the stencil.
On my project, you can see where it seeped under the stencil and created a blob in the center but that's ok… That won't matter in the project I'm making with this round – it will be covered up! Once I stained this piece, I decided that I really like it!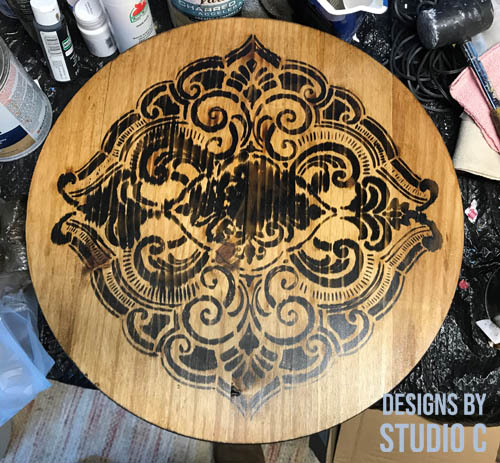 So in all, I think I need a little more practice with this pen and though it's not a total fail, it may be the brand of pen that I used. I'm absolutely willing to try again, and I am still planning on using this piece in my project. I'll definitely use a vinyl stencil next time, and something with a less complicated design. I'll also use a different wood species and see how the wood burning pen performs.
Do you have experience with these wood burning markers? Share your tips below!