Tips for Containing the Mess During a DIY Project
Keeping the Workspace Clean During a DIY Project
This article, Tips for Containing the Mess During a DIY Project, was not written by Designs by Studio C but we do agree with the content. Posts like this are what keeps Designs by Studio C able to provide more great DIY and home improvement content, plus free furniture plans!
You may love to do it yourself. From remodeling a room to giving a space a bright new coat of paint, there's so much that you can do to make your home your own. You can even build and create your own furniture to give that hand-made look and feel to everything you own. At the same time that DIY projects can be deeply rewarding, they can also cause a significant amount of mess and disarray. By keeping a few simple tips in mind, you can help to minimize the clean-up and maximize the pleasure for your next DIY initiative.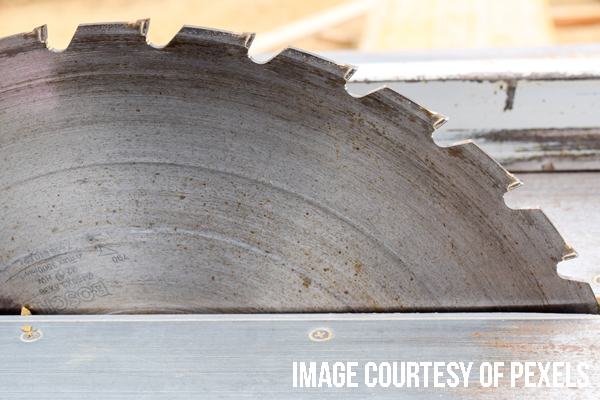 Clear Out Your Space
When you're going to be working on a project in one room, you can keep everything else from being affected by clearing out the space for work. Whether you're remodeling the room itself or simply constructing a furniture project inside, your task of keeping the space clean becomes much simpler when you don't need to worry about other furniture pieces and décor items. By removing fabric goods, curtains and other household items, you'll keep them clean and protected and minimize the amount of work you need to do after the project is over. A clear space is a great way to a clean space!
Clean Up At the End of Each Day
When you're engaged in a multi-day DIY project, it might seem discouraging to think about cleaning just when you're taking a break from creating. On the other hand, however, by giving the work space a thorough going-over at the end of each day, you can help to avoid the accumulation of dirt, grime and parts that can make the overall environment much less pleasant. Using a heavy-duty vacuum can help to remove sawdust and other messy particles from the area quickly. This can prevent dirt from being tracked from one room to another and spreading the mess around.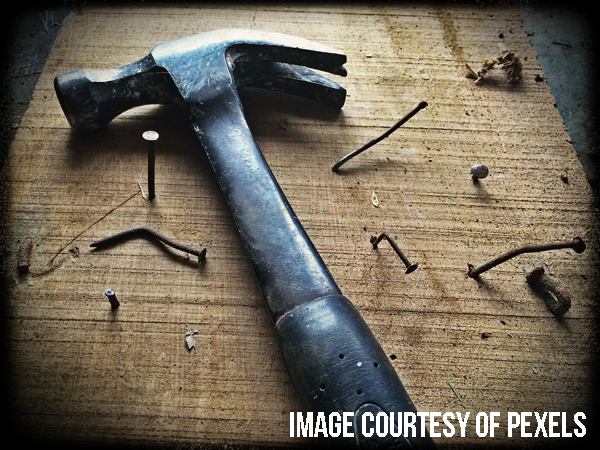 Contain Your Workspace
When you're engaged in a DIY project, it can be easy to almost take over the house, leaving accessories and tools in one space and moving back and forth to change the music or TV show. However, by isolating the work area from the rest of the house, you can help significantly to keep the rest of your place clear of unwanted debris. There are a few steps that you can take to properly isolate a project room, including simply hanging some clear plastic or a tarp from the doorway. This can help to keep dust and other spatter safely confined inside the workspace while keeping the rest of the home clean and dirt-free.
Use Protection
You can't take your hardwood floors out of the room where you're doing your work. However, your floors may be some of the most precious items in your home; many avid DIYers have also put a great deal of work into restoring and beautifying great hardwoods. There are a range of items that you can use to keep your floors clear of dirt, debris and scuffs while performing your next DIY task. You can opt for simple protective flooring paper or builder's paper, which comes in rolls and can easily be pulled out to completely cover the floor. For tougher jobs where you want to avoid scrapes and scratches, rosin and construction papers can provide extra thickness to protect your floors from damage. These papers can help to ensure your floors come out from your DIY project just as beautifully as they entered it.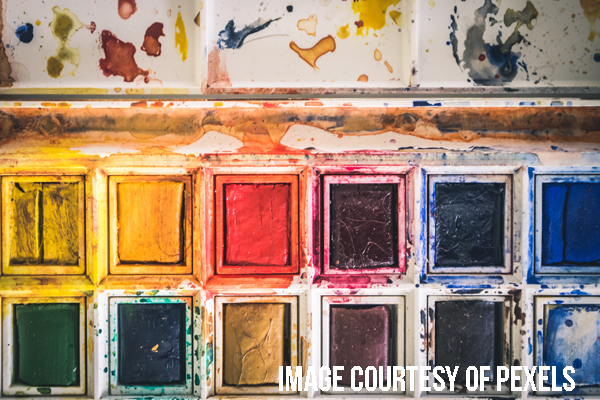 Many DIY'ers take great pride in the beauty that they bring to their homes with the projects that they create. Indeed, the work you do is exactly the kind of thing that makes your house a home. With just a few simple tips and easy products, you can ensure that containing the mess during a DIY project will lead to the simplest cleanup possible and make the outcome of your work even more rewarding.