Make a PVC Lazy Susan Organizer with Duck Tape®
Back to School Organization with Duck® Brand
This is a sponsored post written by me on behalf of The Duck Brand for IZEA. All opinions are 100% mine.
I can't believe it is almost time for school to start… Time really flies! My daughter will be entering her junior year in high school and I want those years to count – she has big plans for herself! In order to make that happen, I decided to make a PVC Lazy Susan Organizer with Duck Tape® to help her organize her supplies.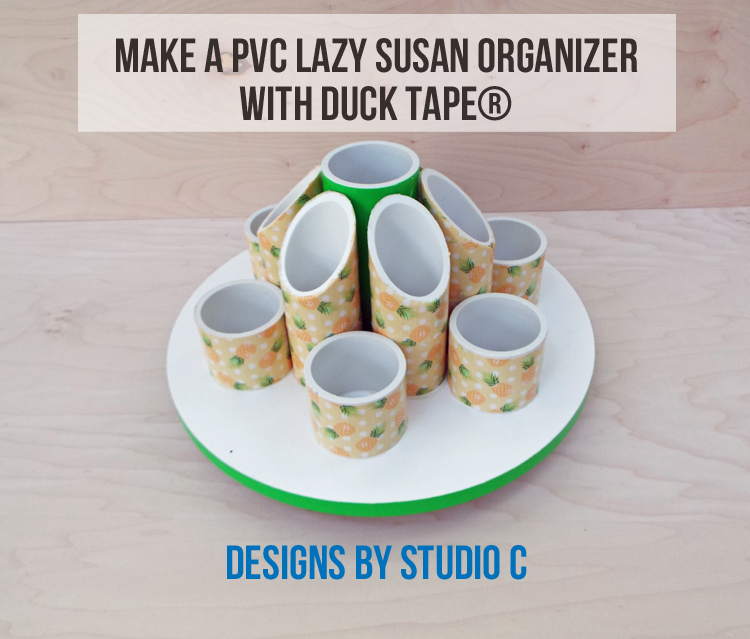 Duck Tape® is fabulous for personalizing and adding a unique spin to school supplies and accessories. With over 200 prints and colors to choose from, there is something for everyone! Duck Tape® is easy to use for kids of all ages, and generally does not require extra supplies such as glue, scissors, or staples.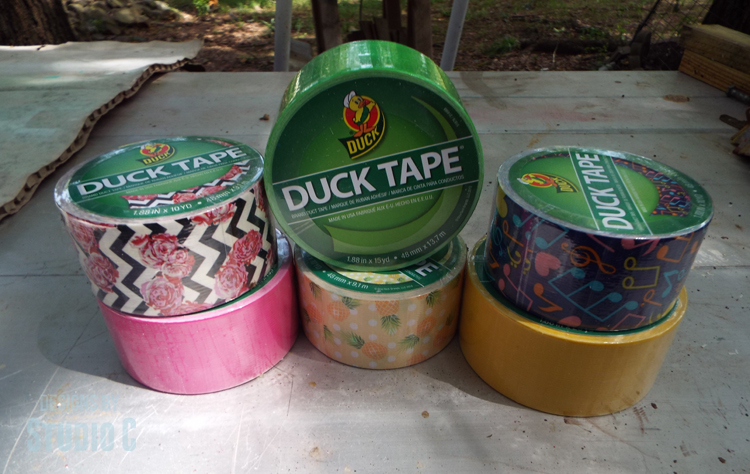 For this awesome organizer, you will need a Lazy Susan (plans to make your own can be found here), 1-1/2″ and 1-1/4″ PVC pipe, a hacksaw to cut the pipe, a strong adhesive, and of course, Duck Tape®!
Start by cutting one piece of 1-1/2″ PVC at 5″. This piece will be the center of the Lazy Susan. Cut 6 pieces of 1-1/4″ PVC at the same height but with a 45° angle at the top.Then cut 6 pieces of 1-1/2″ PVC at 2″.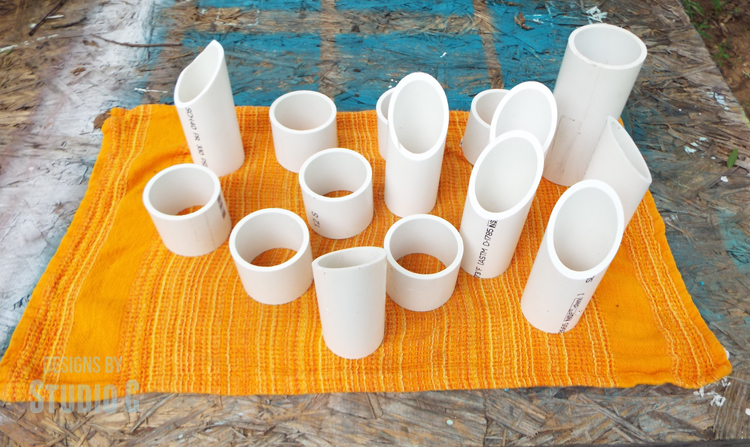 Use a bit of vinegar to wipe down the pipe pieces, and use sandpaper to smooth the cuts on each piece.
Now for the fun part – apply Duck Tape® to each piece, wrapping it smoothly and trimming away any excess.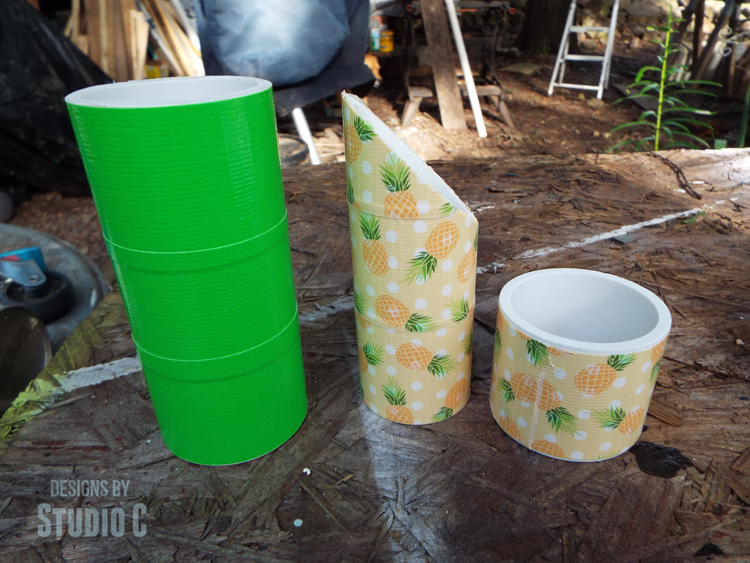 Use the strong adhesive to secure the tallest piece to the center of the Lazy Susan. I also applied a narrow strip of Duck Tape® around the edge of the Lazy Susan for contrast.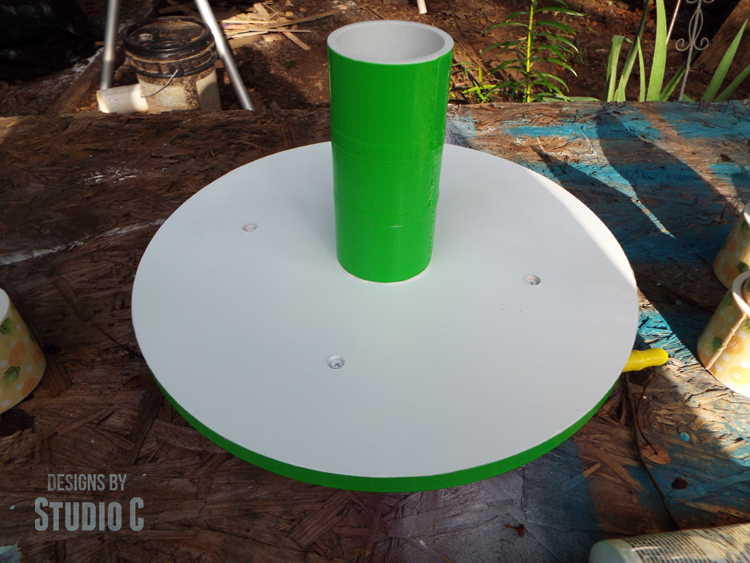 Secure the angled pieces around the tallest piece, then secure the shortest pieces around the edges.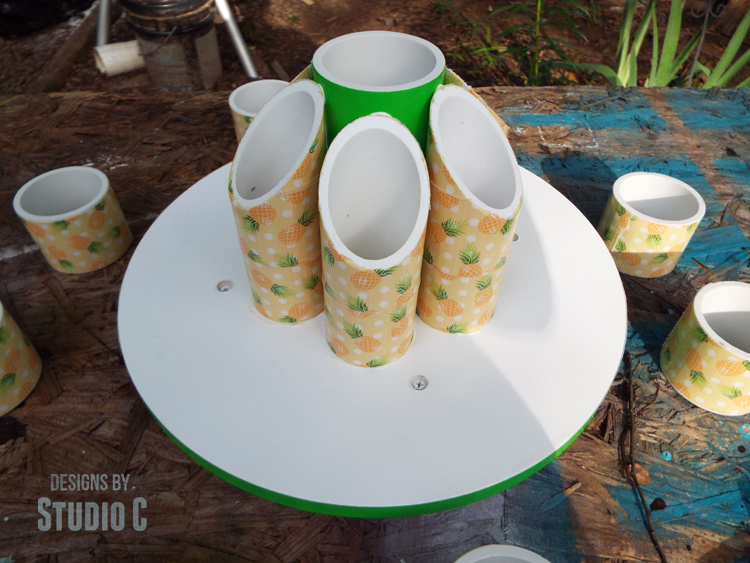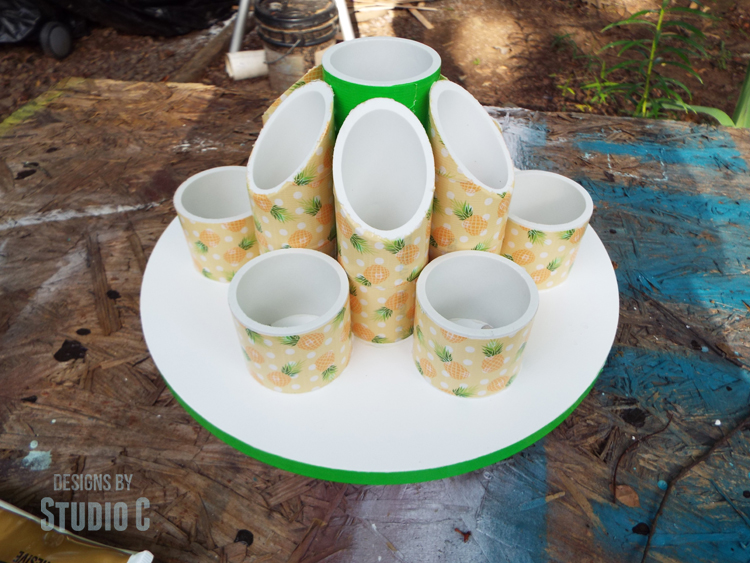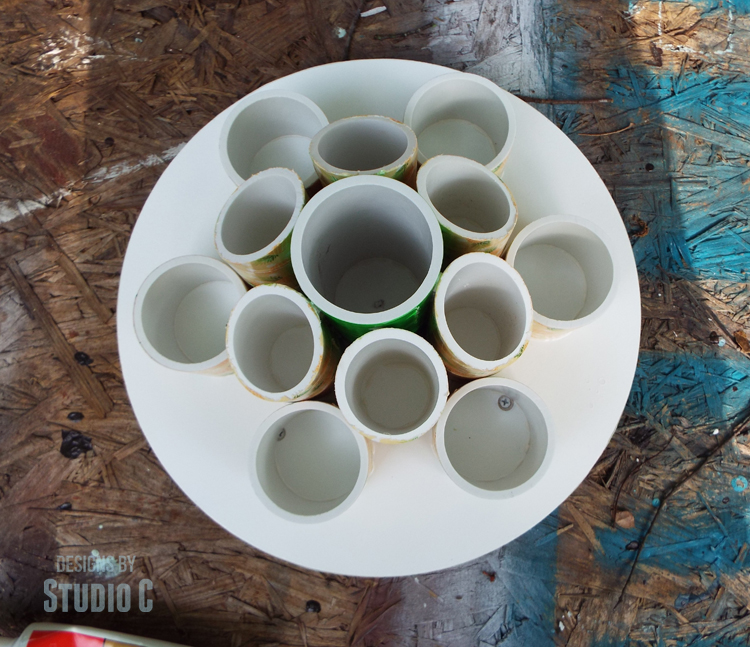 Awesome, right? Find Duck Tape here  and make your own PVC Lazy Susan Organizer with Duck Tape® that will reflect your individual style! If you do not have access to PVC and a saw, clean food cans can also be used!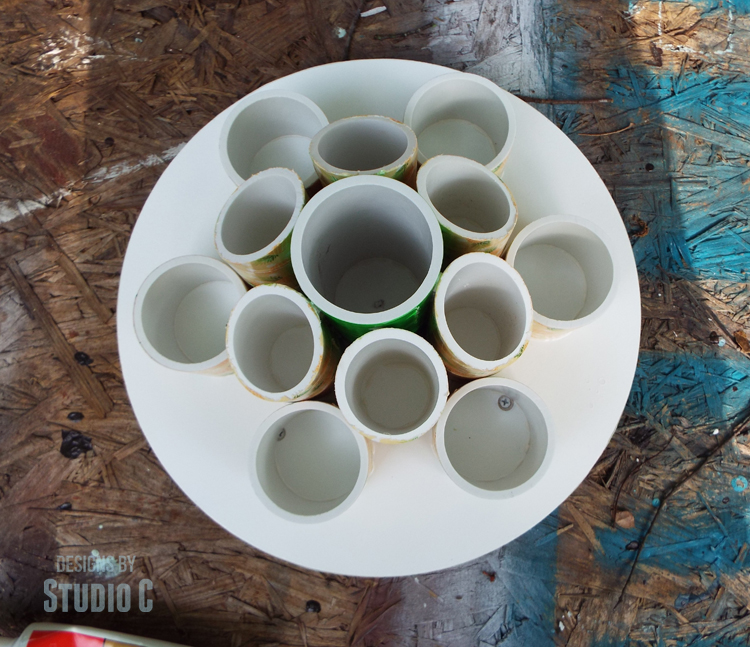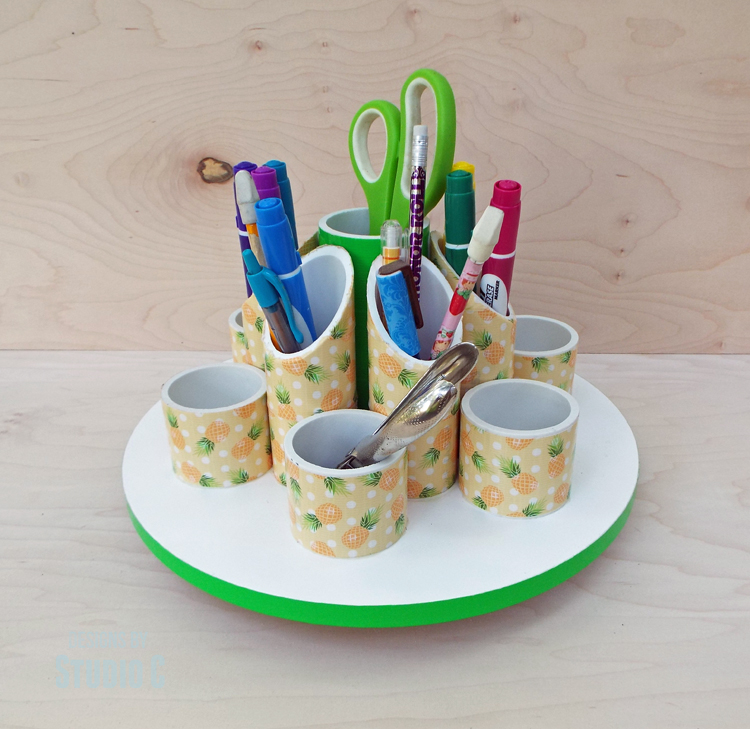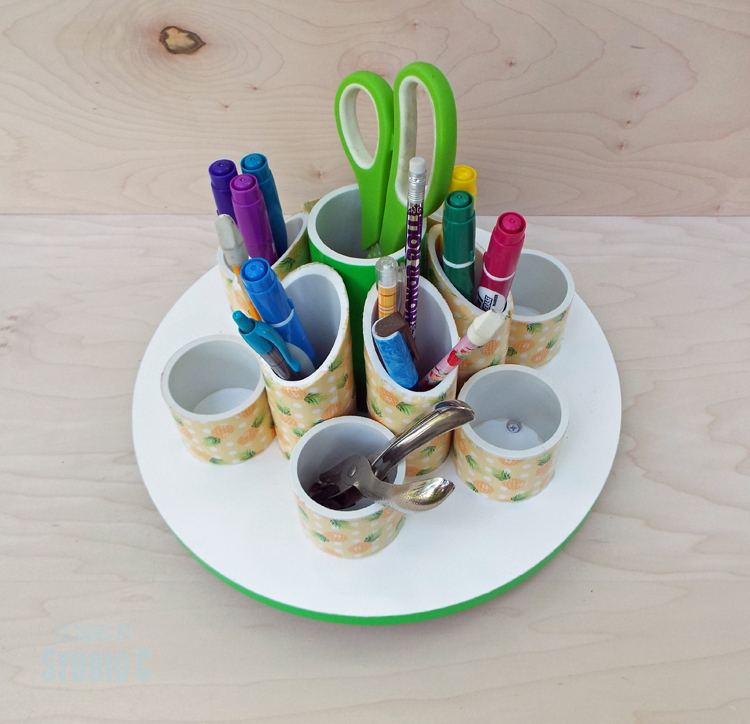 Originally posted 2015-07-14 15:45:20.