Painting an Old Metal Sewing Machine
Give a Used Sewing Machine a Makeover
When I received an old sewing machine cabinet for free, it also included a Kenmore sewing machine. I love old, used sewing machines and use them regularly (yes, "them" meaning I have several). I gave the sewing machine cabinet a makeover so I thought I'd give one to the machine itself. Painting an old metal sewing machine is really quite easy!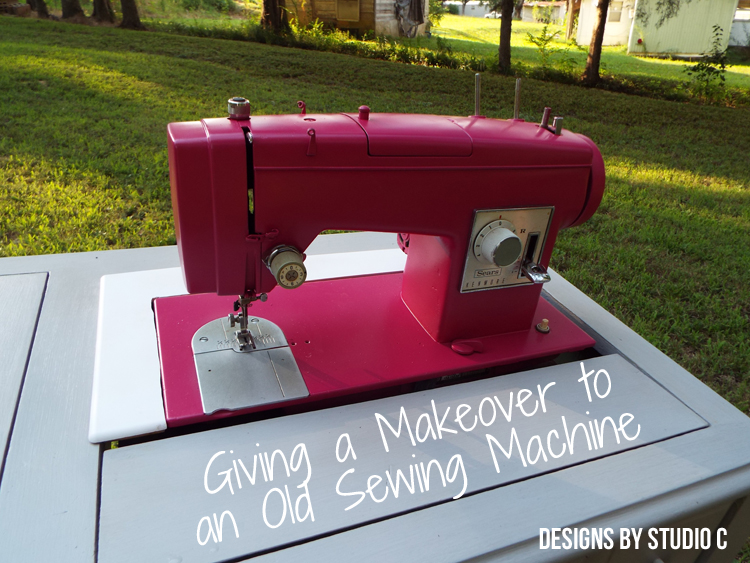 This is what it looked like before: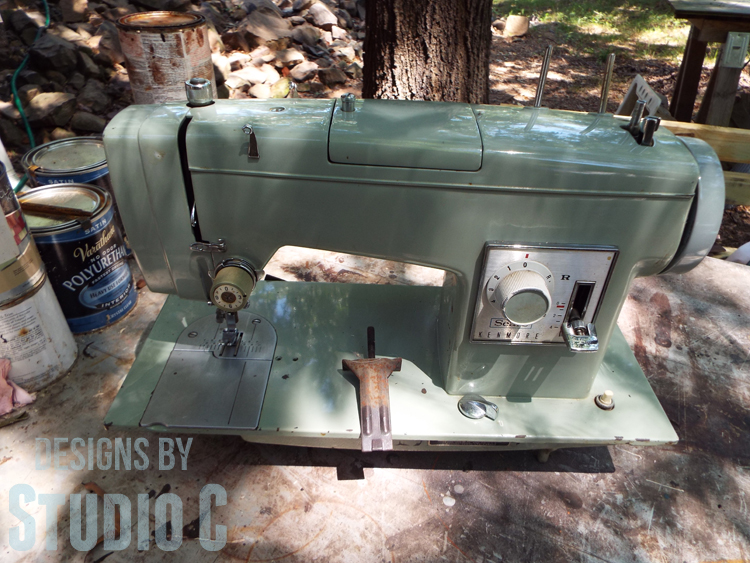 Once I removed the machine from the cabinet, I taped off the areas where I did not want paint – the throat plate, the needle and foot shaft, the presser foot lever, as well as the controls on the front. I also removed the belt from the handwheel and motor.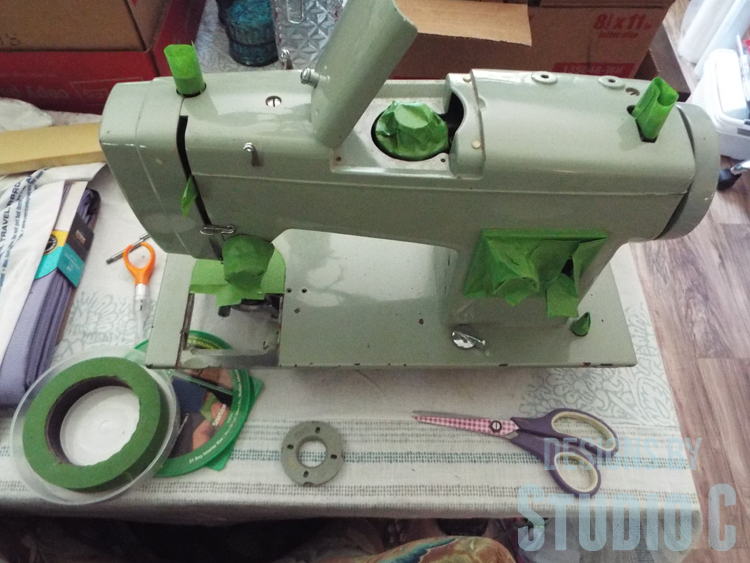 I applied a coat of rusty metal primer (<– affiliate link!) to the entire body of the machine, then applied two light coats of spray paint in a color I like to call "Obnoxious Pink".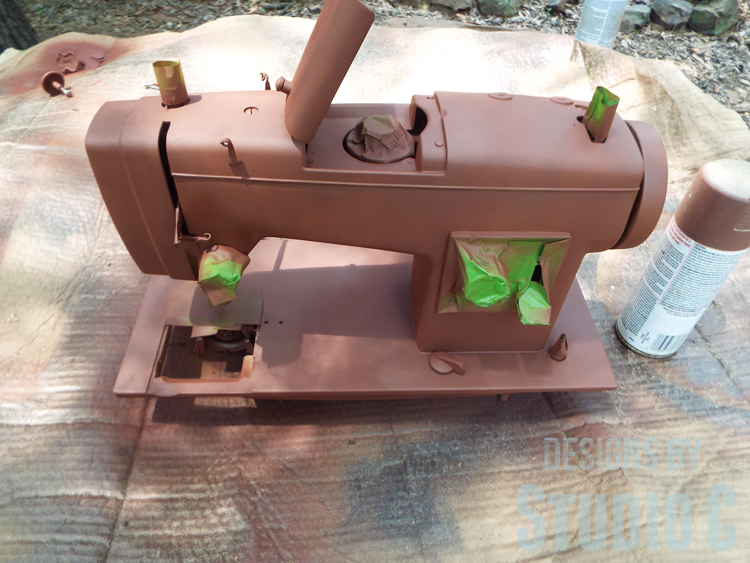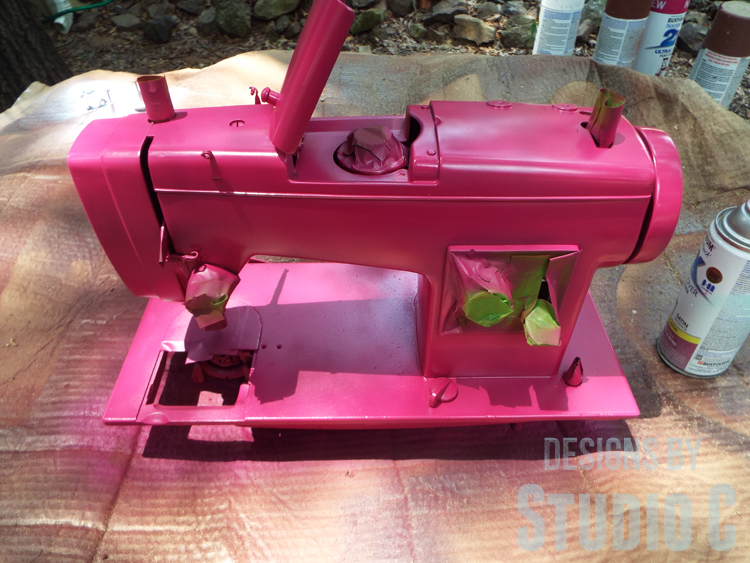 I also taped off the cord to the foot pedal and painted it as well.
I removed the tape then reinstalled the machine in the cabinet. This is not the original machine to the cabinet (even though I received it this way). Still, the color combo is fantastic!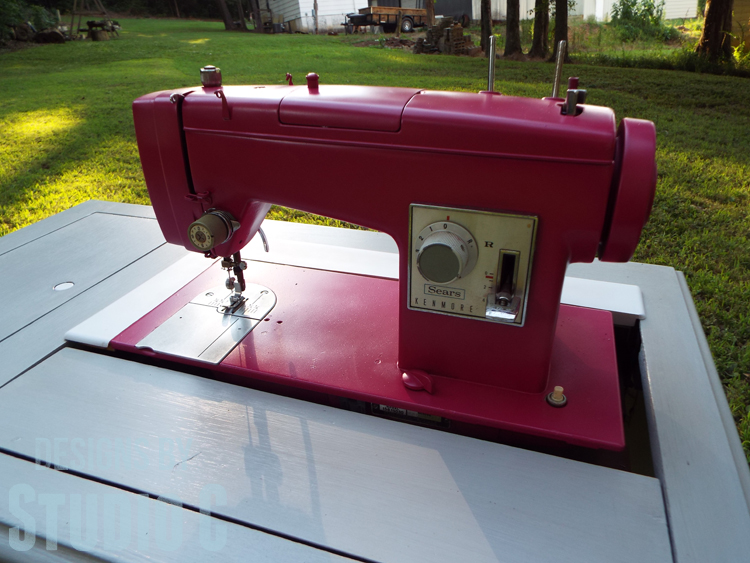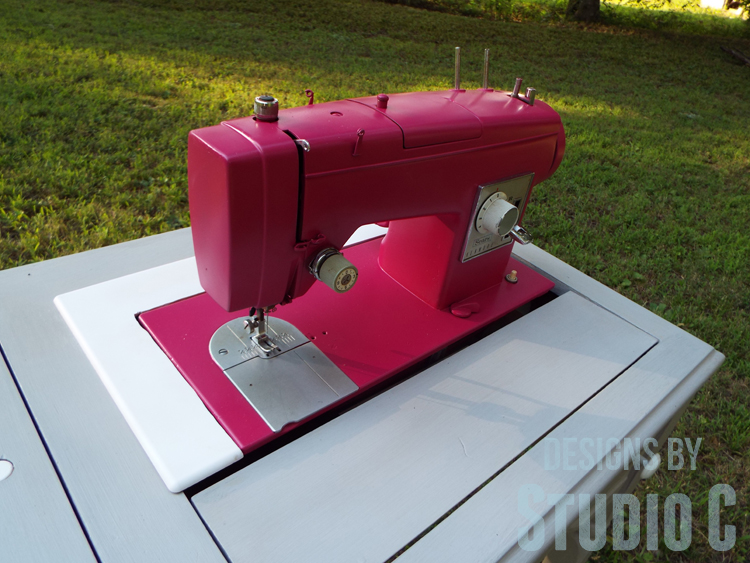 Here are a few tips on painting an old metal sewing machine:
Cover up the parts you don't want painted with painter's tape
Use cotton balls to plug holes such as grease holes (for lubricating the inner parts in older machines) and the holes in the motor housing
Always use a spray primer, especially on metal
Apply the paint after priming according to the directions on the can – in my case, I could paint within an hour of priming and had to apply any subsequent coats of paint within an hour as well
Pick a color that suits you!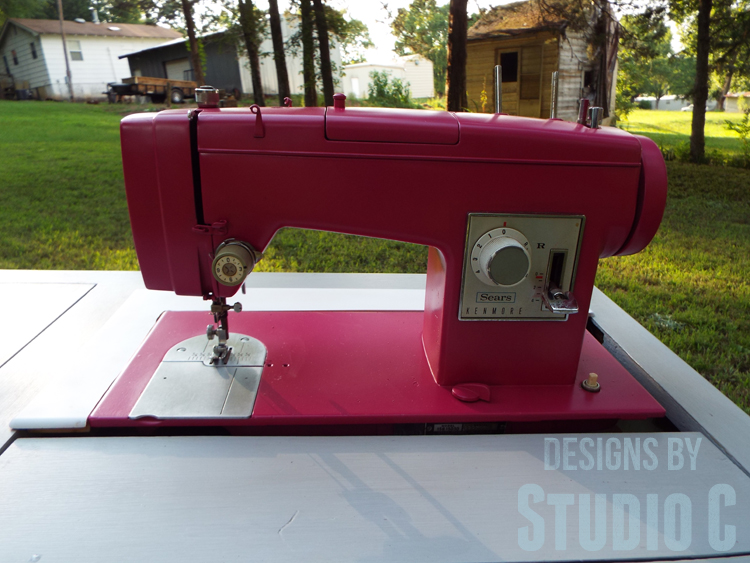 To me, painting this old metal sewing machine was a good choice… It came out great and I love it! Now I can't wait to sew something fabulous with it!
Originally posted 2016-07-05 08:00:50.