Installing Handi-Treads on Exterior Stairs
Avoid Slips and Falls on the Stairs This Winter
Thank you very much, Thom Disch at Handi-Treads for providing the treads and screws for me to install on my steps for this review!
If you have exterior stairs or steps, you know that there is a great risk for slips and falls, especially when the steps are wet from the rain or icy/snowy in the winter. Let me tell you about a fabulous product called Handi-Treads, a safety product produced by Handi-Ramp… Handi-Treads are just that – treads – that can be applied to steps, decks, ramps, or docks and offer a superior level of safety that similar products cannot. Installing Handi-Treads on exterior stairs or other surfaces is really easy, too!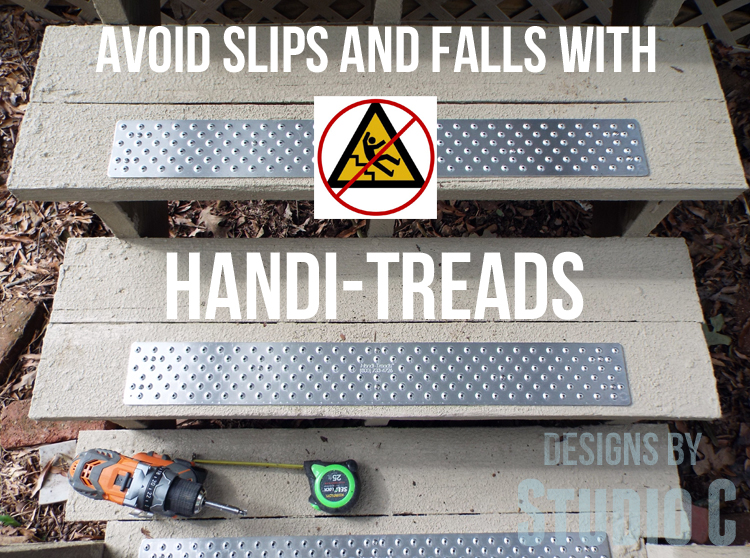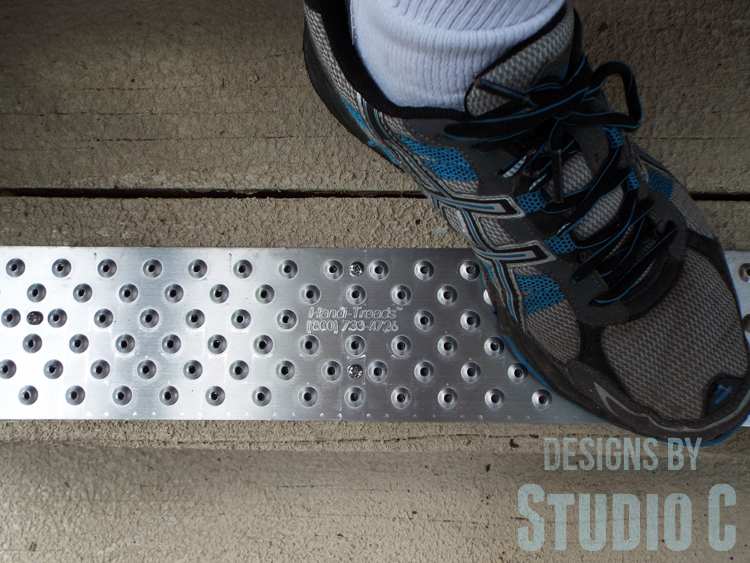 Handi-Treads are lightweight aluminum and will not rust or corrode. They are attractive, cost-effective, and will not need replacing. Handi-Treads have a raised button surface that grips onto your shoe or foot and provides instant traction. They are more durable than non-slip tape or grip paint, gentle on the feet, and can be used inside or out. They also come in a variety of colors.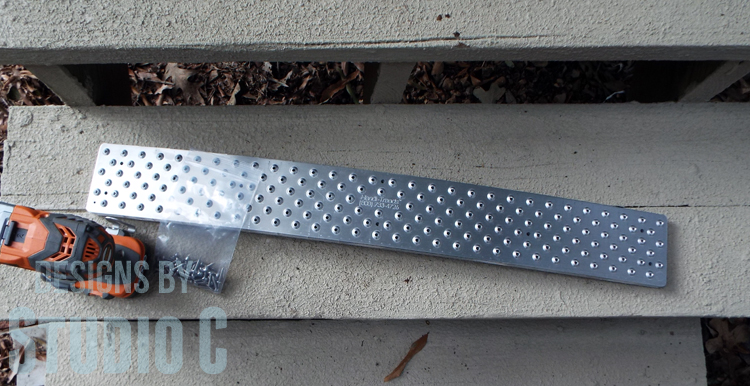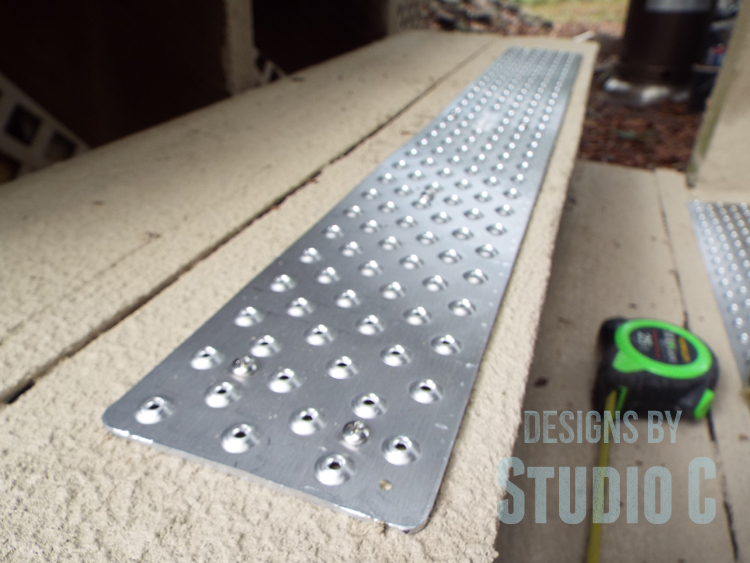 The installation is super-simple, as well. The treads are actually bowed and installed from the center out to each edge. This keeps the side edges in firm contact with the steps, eliminating a trip hazard. I had all five treads installed on my steps in a matter of minutes!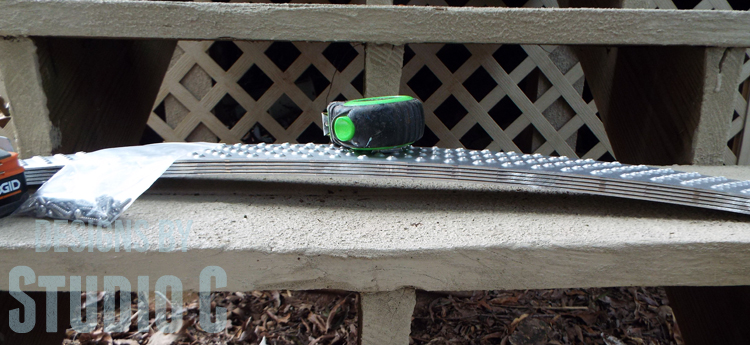 I have to admit that I am always extra careful on the steps during wet or wintry weather. I have slipped on my steps and believe me, it is no fun! With Handi-Treads, I am definitely going to feel a whole lot safer, especially if this winter is as brutal as last winter! I love the way they look on the steps – they do not detract from the look of my front porch. (Actually, the treads make the porch look a whole lot better!!)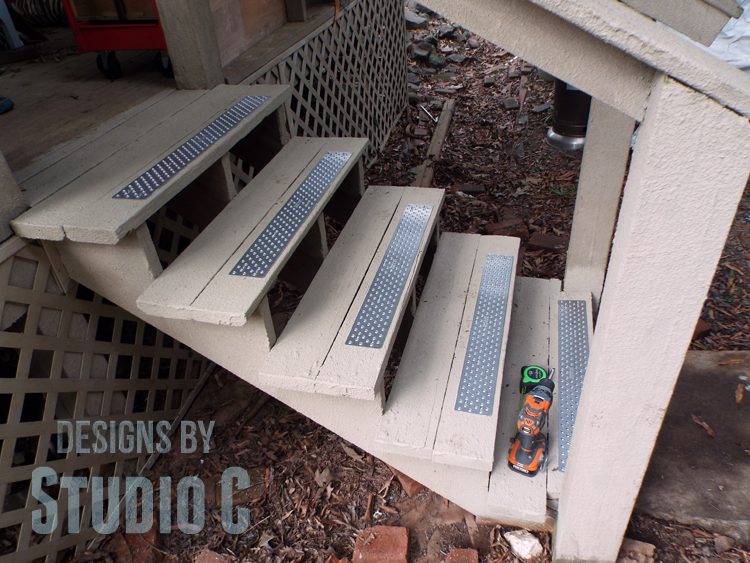 Connect with the Handi-Ramp company on Facebook,  on the web at https://www.handiramp.com, https://handitreads.com, or https://stoptheslip.com, or on X (formerly known as Twitter).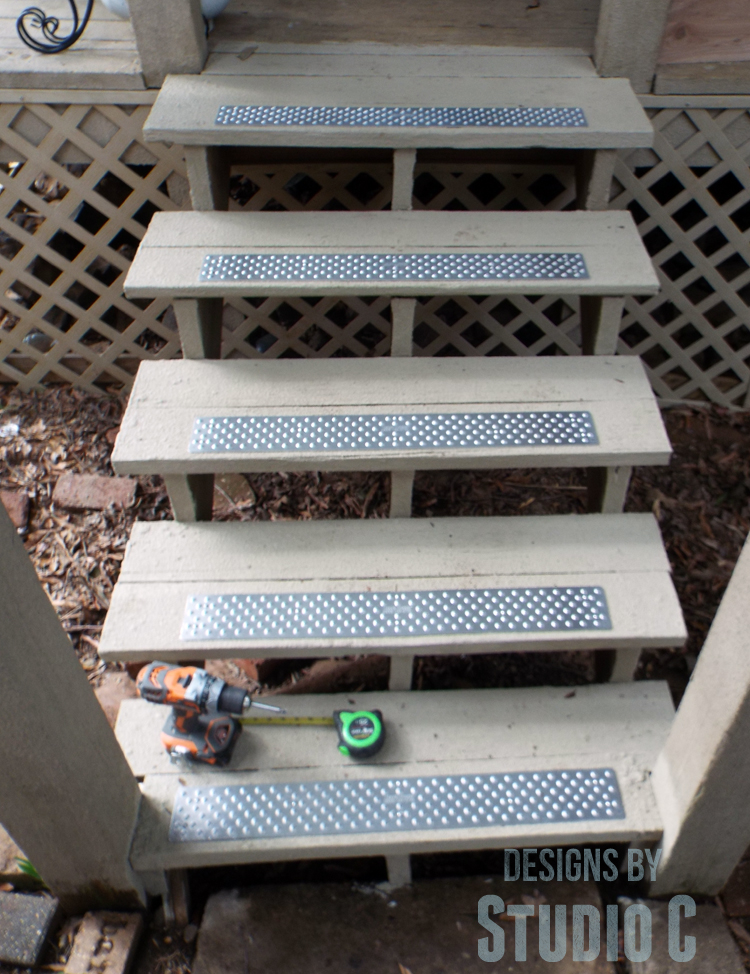 In all, Handi-Treads are an excellent solution to slippery surfaces to aid in avoiding slips and falls. Installing Handi-Treads on exterior stairs, ramps, walkways, etc. is a snap and the installation can be performed quickly! This is a cost-effective home improvement project that will blend with the home's exterior while adding a layer of safety especially during wintry weather. I highly recommend this product!
I was asked to review Handi-Treads and give my honest opinion. I was sent a set of Handi-Treads plus screws to install on my front steps. The treads are awesome, add aesthetic value to my property, and will be a welcome bit of safety this winter! I really love them!