How to Upgrade an Old Desk
Give New Life to an Old Desk with Paint and New Drawers!
When I gave my daughter's room a makeover, I also built a new desk for her and I just couldn't part with the old desk! We got it when we took a trip to the landfill. She loved this desk and was always so excited to show it to visitors to our home! I gave the desk a fresh coat of paint and new knobs. Fast forward a few years and the paint was scraped off in a lot of places plus the drawers were in pretty rough shape but it always reminded me of that little girl…
I decided I could upgrade the old desk and fix it up for me to use as a craft desk!
Adding New Drawer Spacers for the Slides
I started by removing the drawers. The drawers rested on wooden runners and I removed those as well. I added pieces of scrap lumber to the inside in order to attach drawer slides (<– affiliate link!)  for the new drawer boxes I planned on building.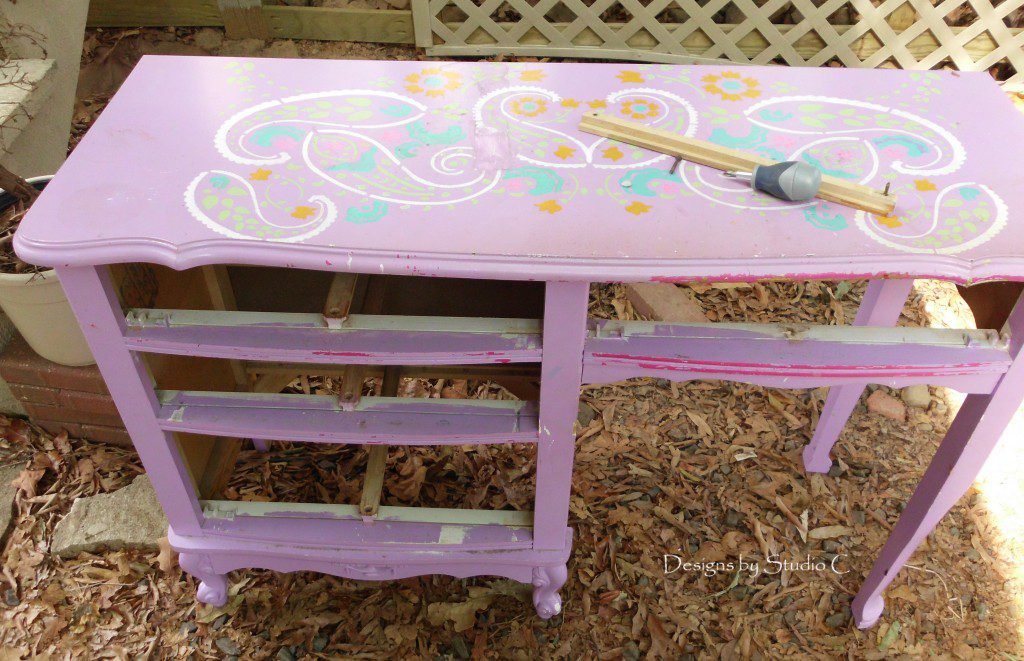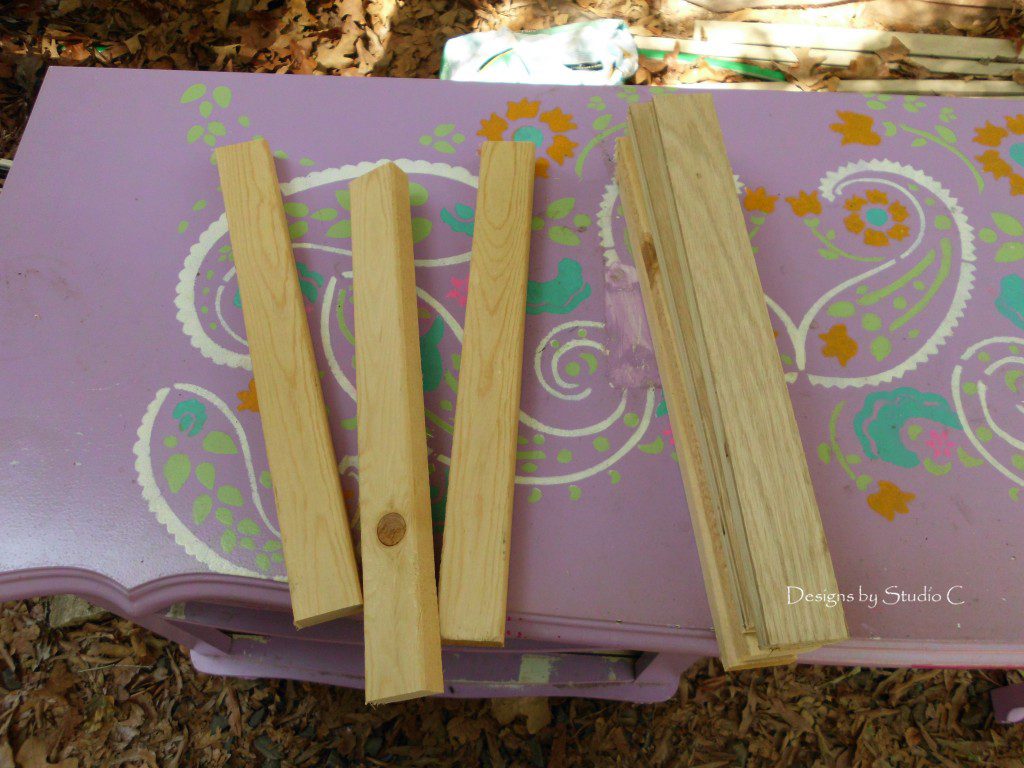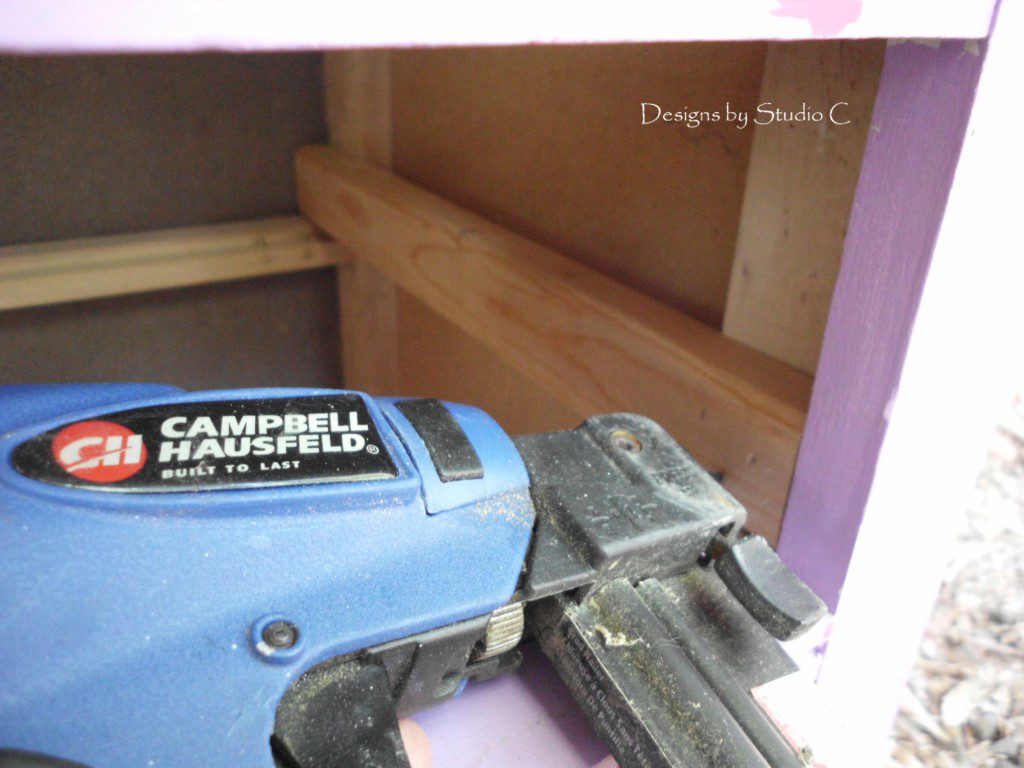 Stripping the Old Paint and Prepping it for New Paint
I stripped the paint off of the top and sanded the rest of the desk. I primed everything and let it dry.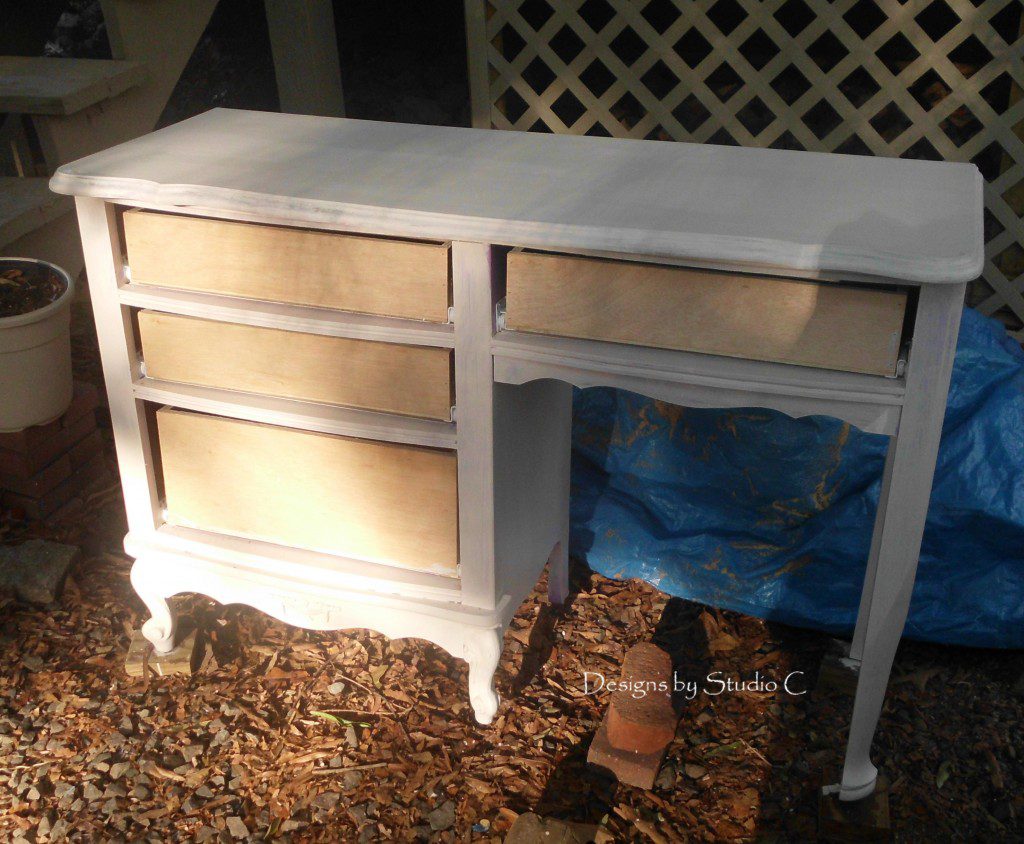 I spray painted the desk using Rust-Oleum's 2x Ultra Cover in Aubergine – the most luscious shade of purple-y goodness!! (I used two cans.)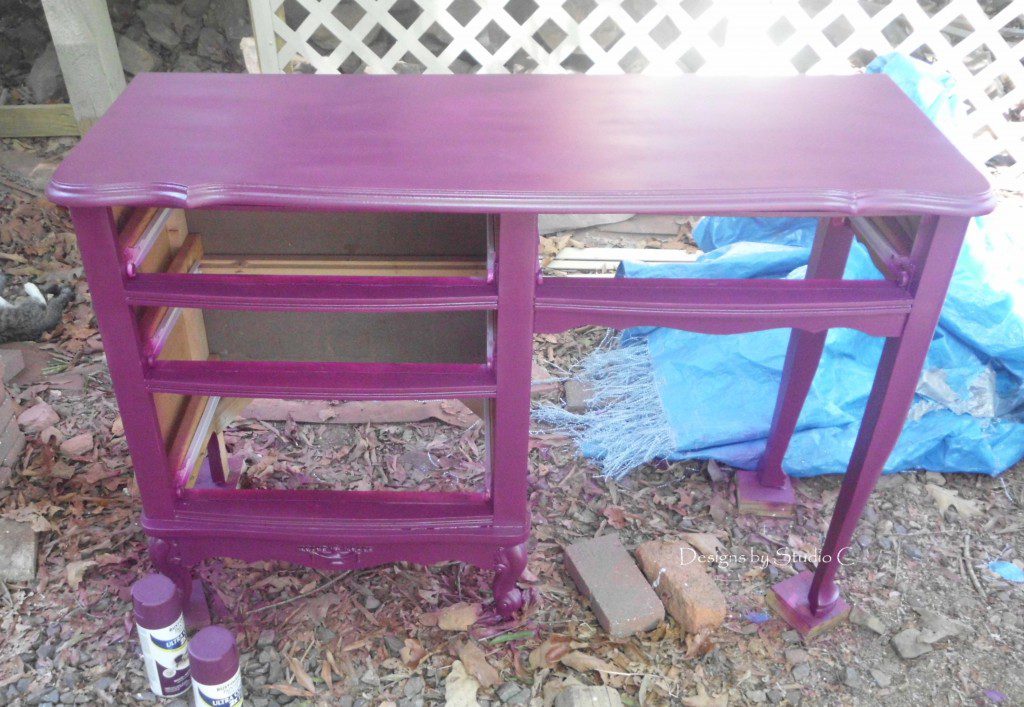 Building the New Drawer Boxes
The drawer boxes were basically destroyed so I built new ones using Purebond plywood. I installed the drawer slide hardware then removed the drawer fronts from the old drawer boxes and attached them to the new drawer boxes.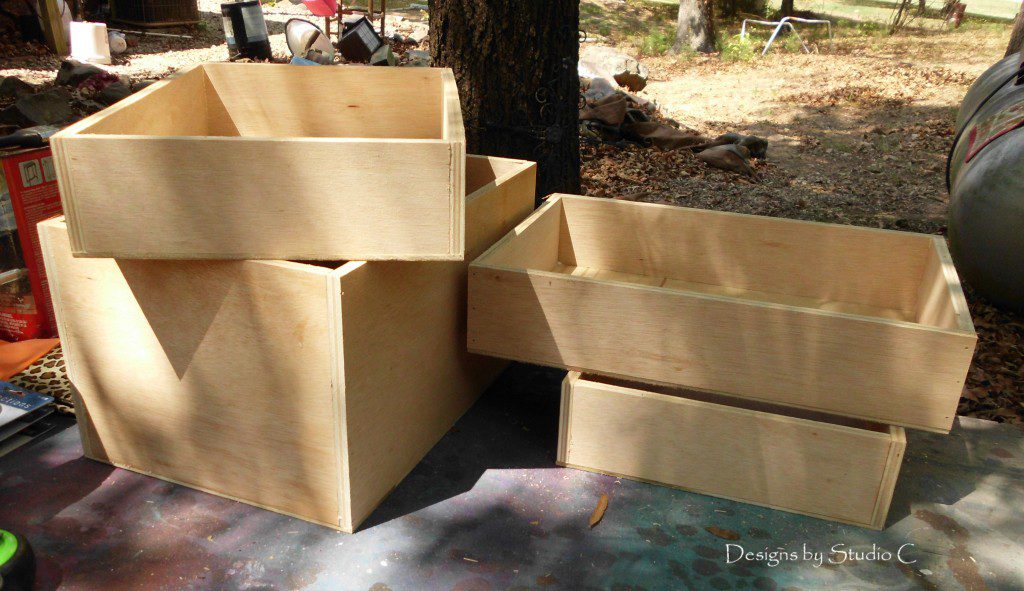 Altering the Drawer Hardware to Fit
I found hardware that was very similar to the original hardware. (There was only one handle and a couple of knobs originally when we got the desk.) The only problem was that the screws for the knobs were not long enough. Did you know that #8-32 machine screws are the same screws used for drawer knobs and handles? If longer ones are needed, check the machine screws at the hardware store! I still couldn't find machine screws long enough so I purchased a piece of 12″ #8-32 threaded rod and cut it with a hacksaw to suit my needs. I used a washer and a nut on the backside. Worked like a charm!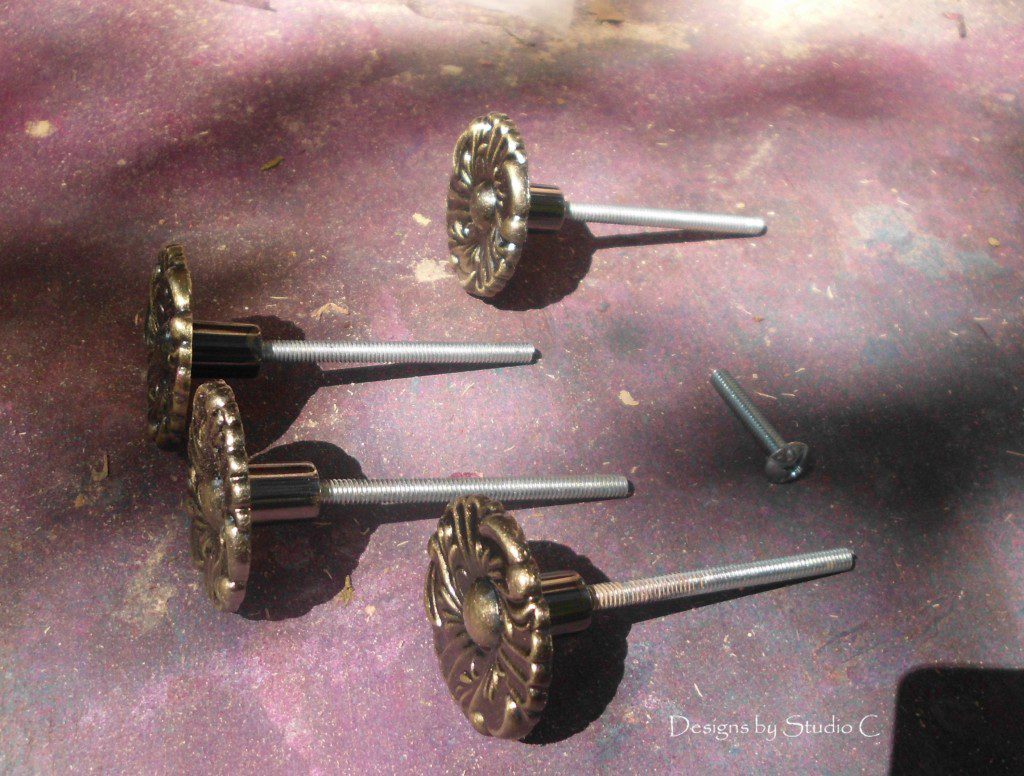 The Finished Project
Here she is… Wow, I think it turned out beautifully! So did my daughter – she's already asked for it back. (No way, kiddo, its mine!!)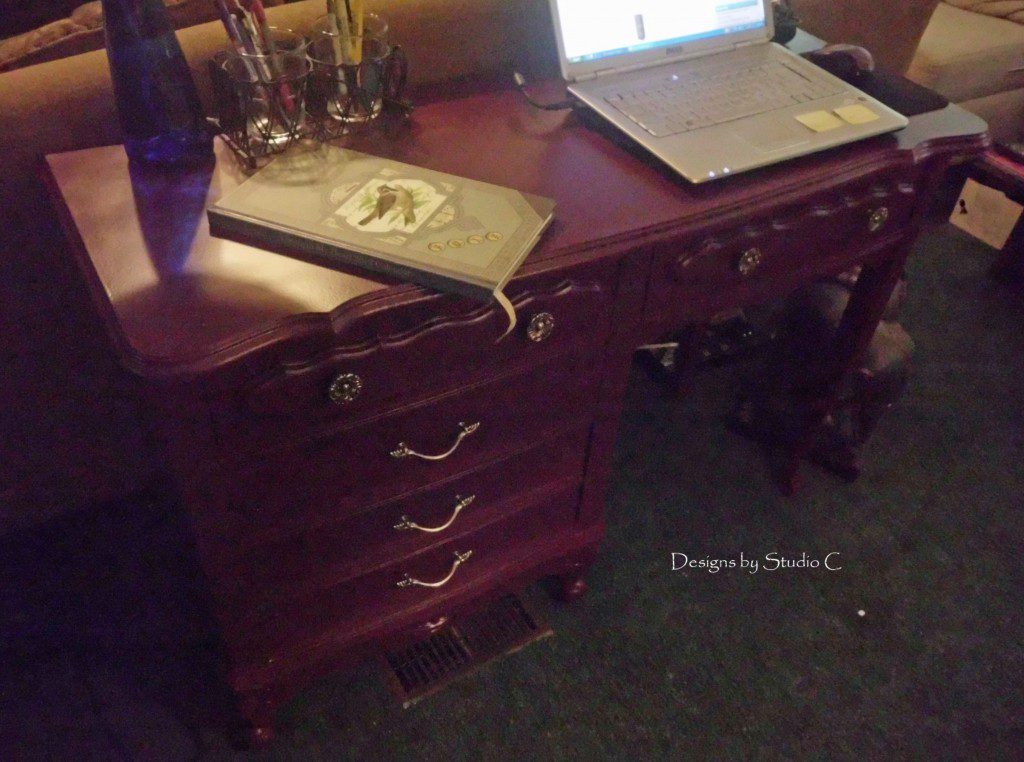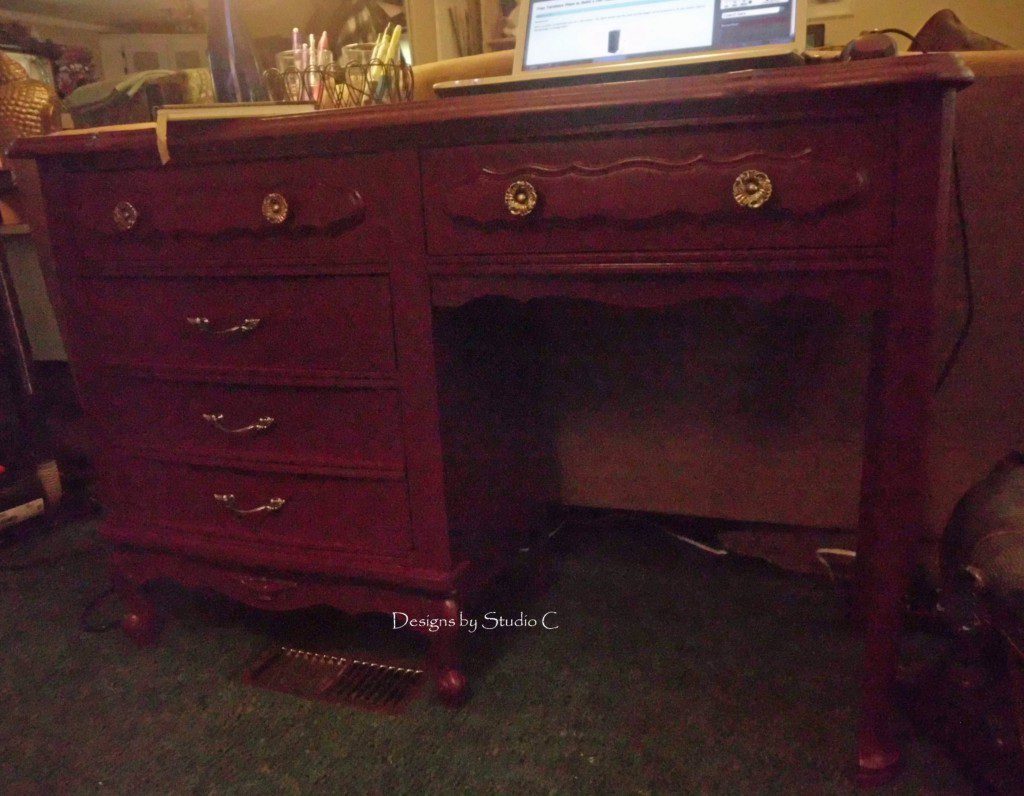 Have questions or tips about how to upgrade an old desk? Leave comments below!
Originally posted 2012-09-13 08:00:19.