As much as I hate to admit it, my youngest (The Han) is a teenager. Time goes by so fast! She's gone from a wild, tom-girlish little girl into a self-confident, no nonsense young lady and I love it!
I've always had such a great time decorating her room. Now that we are ready for the transition into a room for a teenager, I want to do something to reflect her style! The only bad thing is that this room is small… I'm talking barely 9′ x 9′!! Space is definitely at a minimum but then again, The Han has a lot of stuff!
I started by getting her permission to do this makeover. Granted, I am the one in charge but it is her space and I want to respect that.
Here is what it looked like before…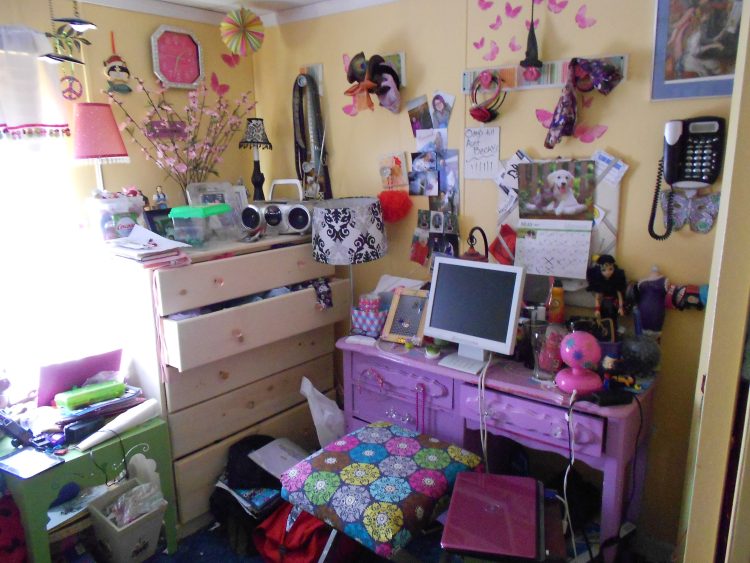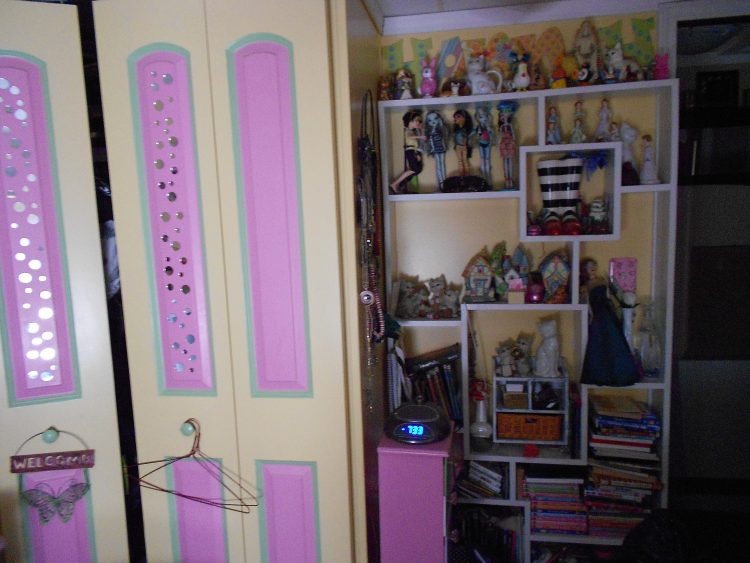 Yikes!! I removed everything from the walls except for the framed cat poster I gave her for Christmas several years ago. She just loves the pink glitter on the frame!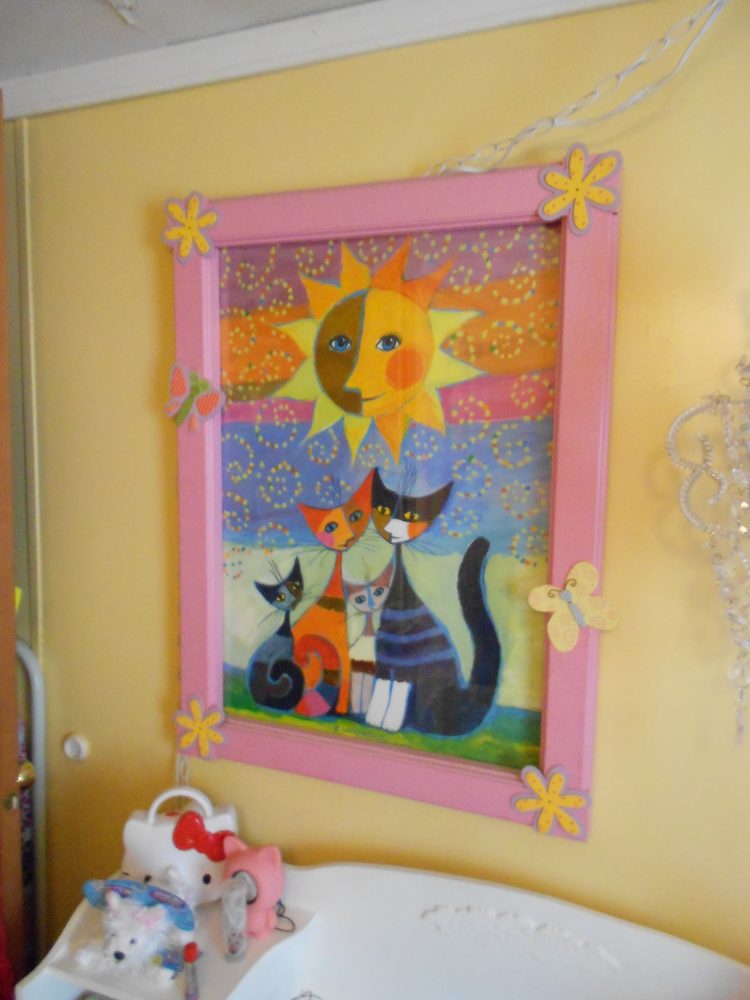 I filled the holes in the walls, lightly sanded, and touched up the paint. I then added some of the projects I've featured on my site such as the Sunburst Wall Art, the Eiffel Tower Wall Art, the PVC Desk Organizer, and the Upholstered PB Suite Chair.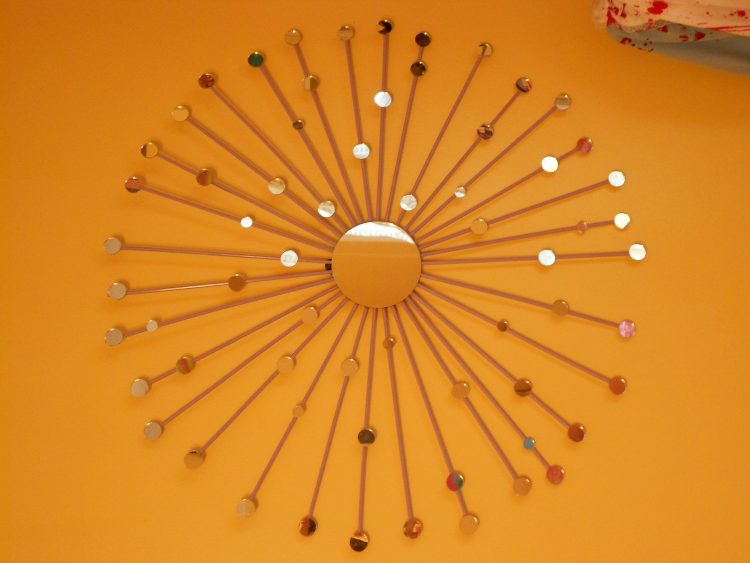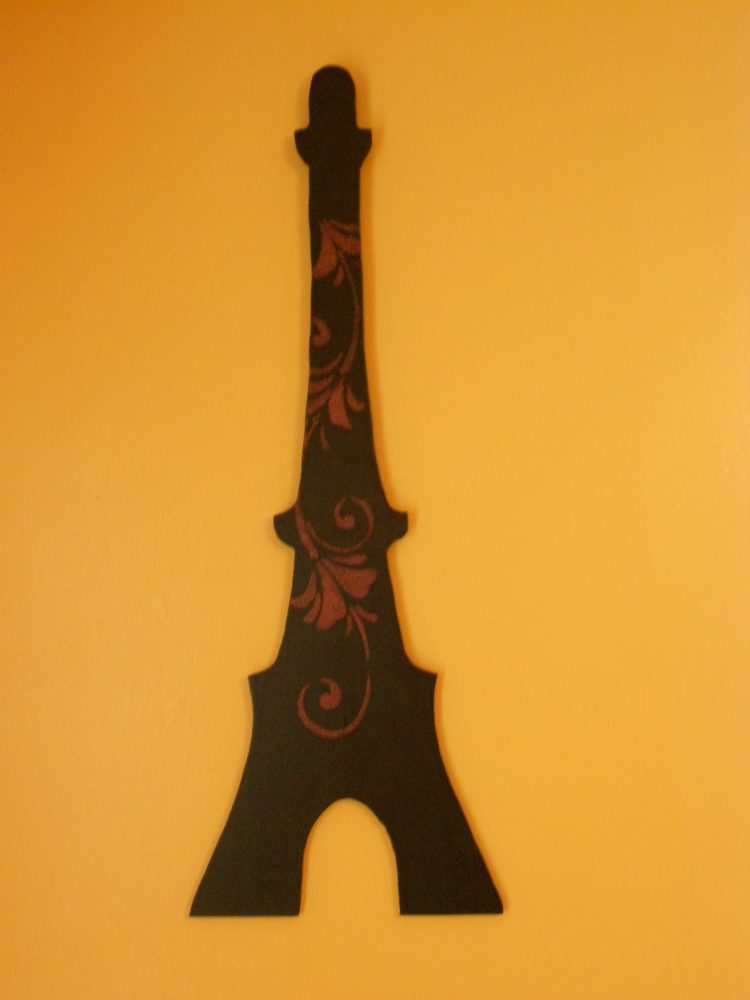 Next,  I replaced her bedroom window. I realize this is not part of a general makeover but this was the perfect opportunity to update something necessary! I made new curtains for her room. I decided on something neutral that will hopefully last through her teenage years!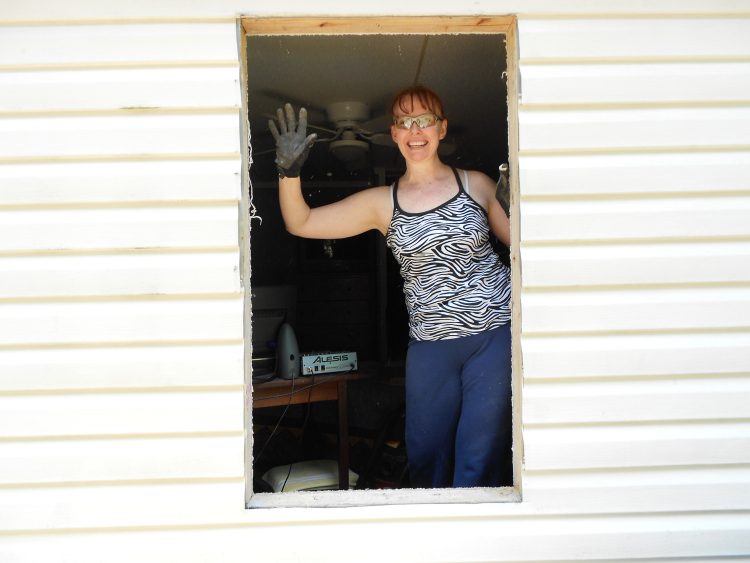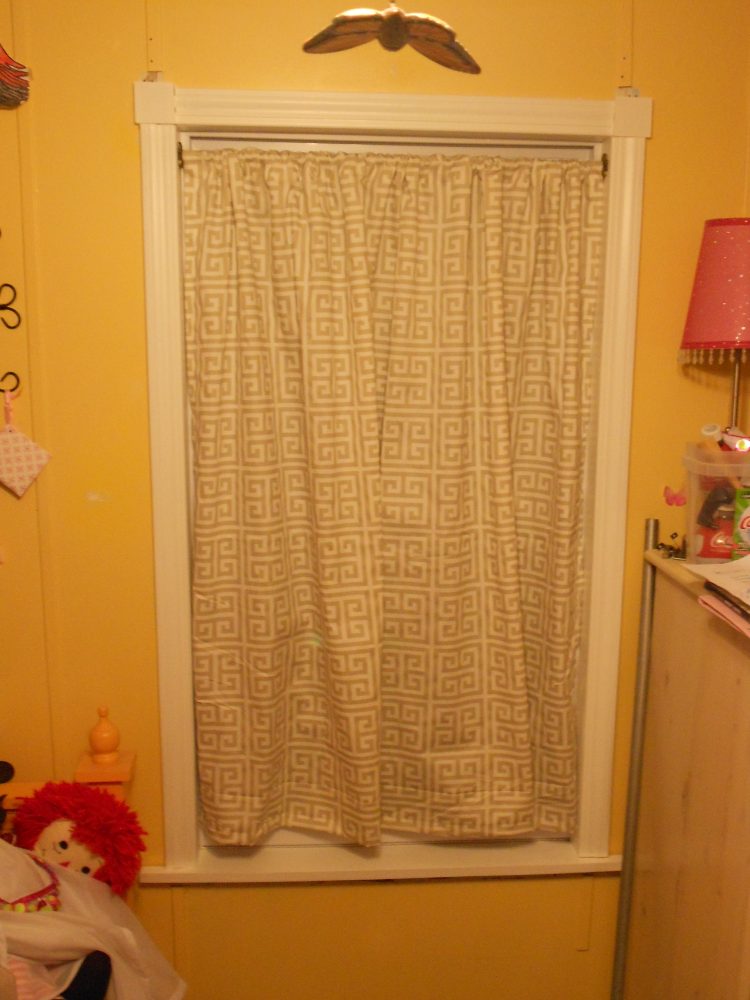 I am ashamed to say that this is what my child's closet looked like. I think that when I say the words "clean up your room" it gets translated into "shove everything into the closet"… I decided that I would build a Custom Closet Organizer for her.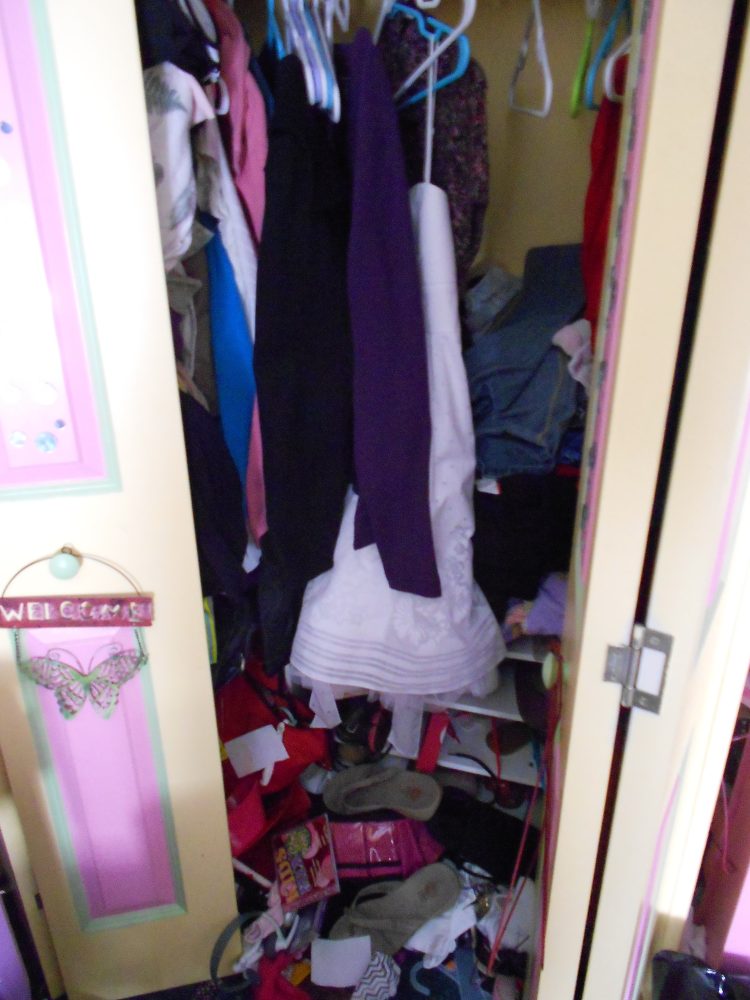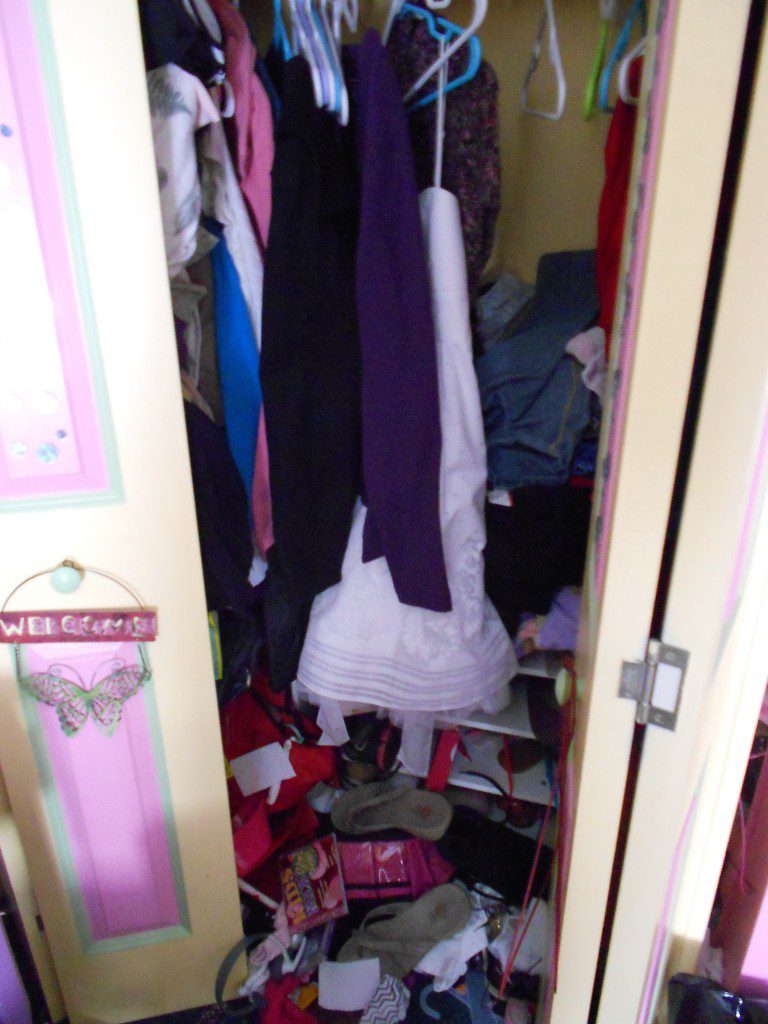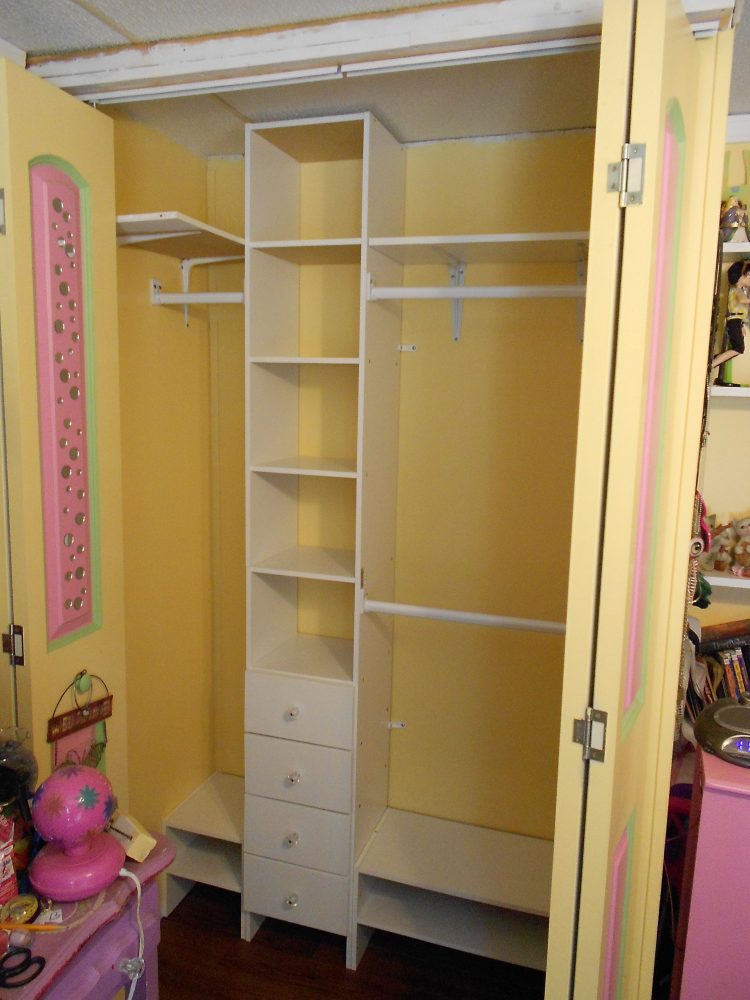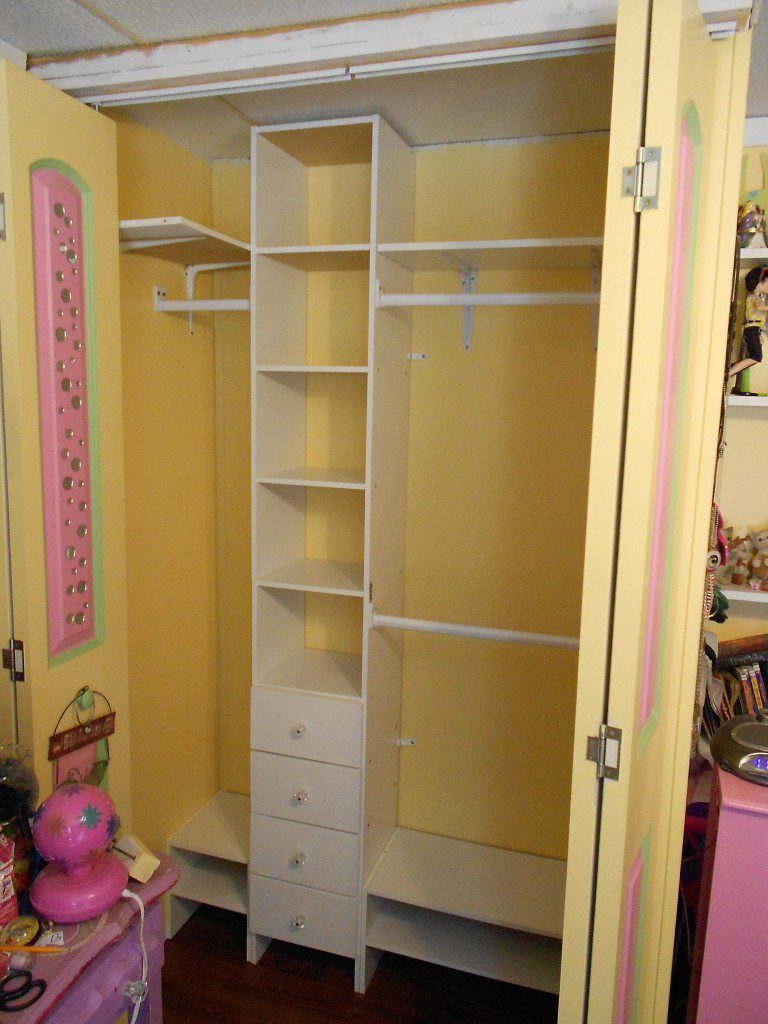 Because of some prior water damage to the floor, this was the perfect opportunity to repair the floor and get rid of the carpet. We surprised The Han with an awesome floor using peel and stick vinyl planks – simple, quick, easy, and inexpensive plus this stuff holds up really well… Its been in the kids' bathroom for three years without a problem!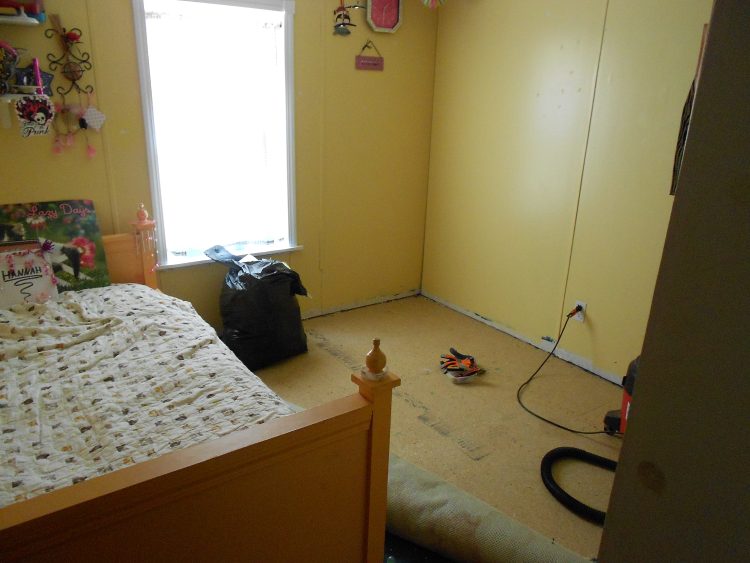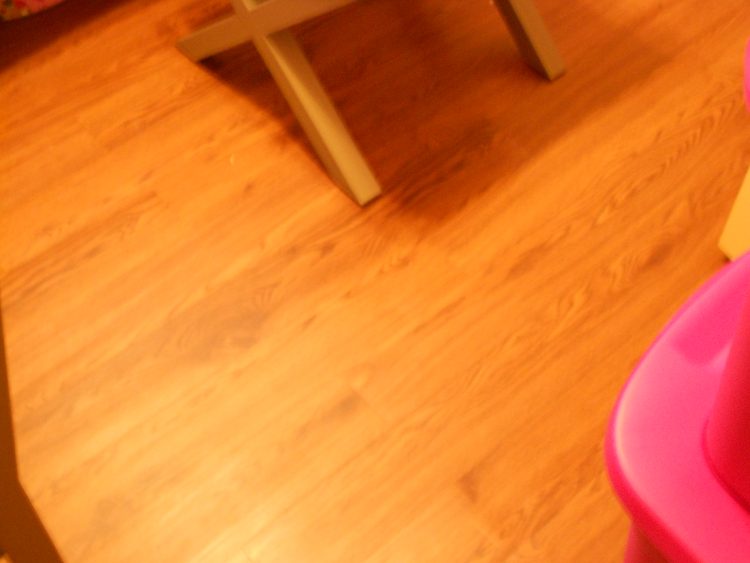 I also decided to build her a new desk. Her old one was a hand-me-down we received several years ago. It was time for something new! I found this really cute desk on the Pottery Barn Kids website and decided to hack it. The plans can be found here.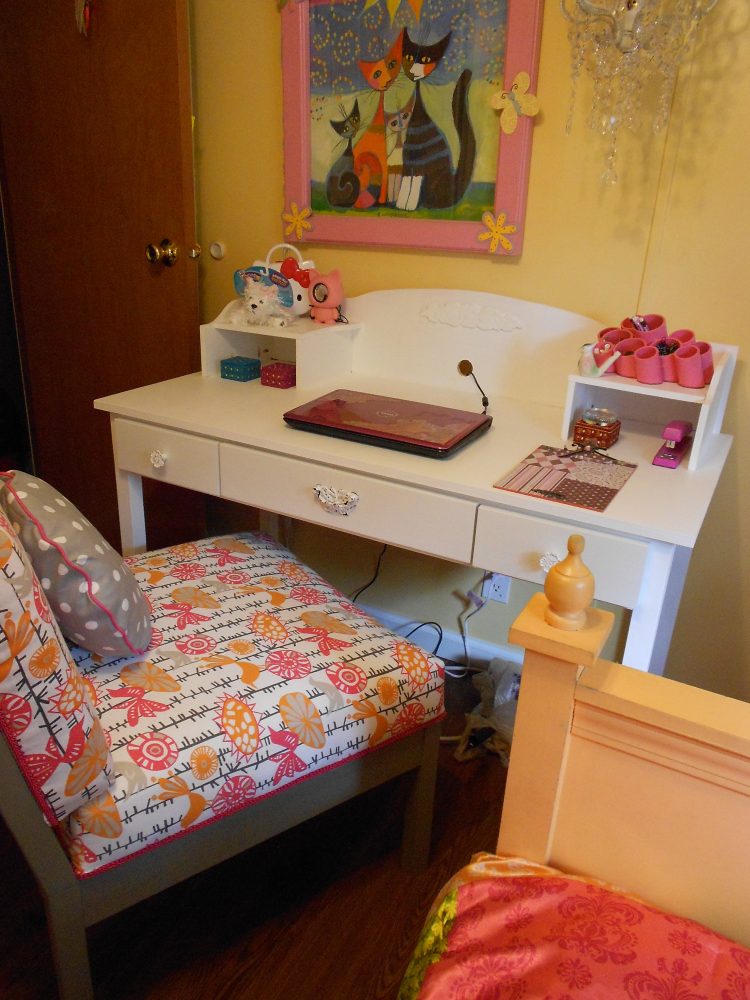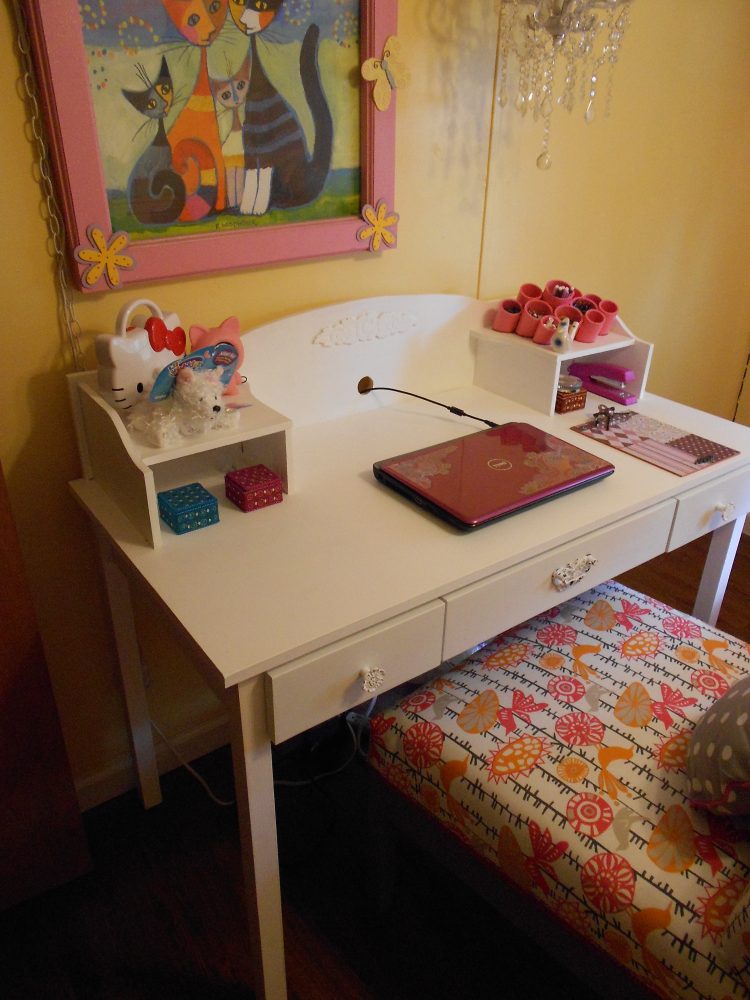 Finally finished!! I have to apologize, though, for the next few pictures… Like I said, the room is so small and she has some massive pieces of furniture!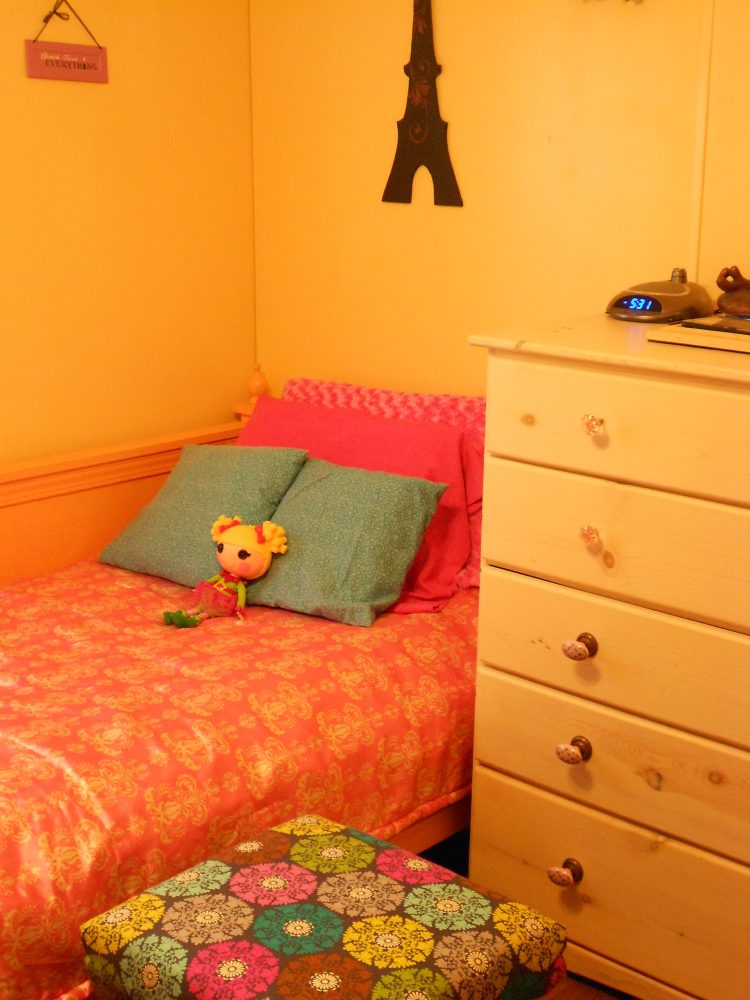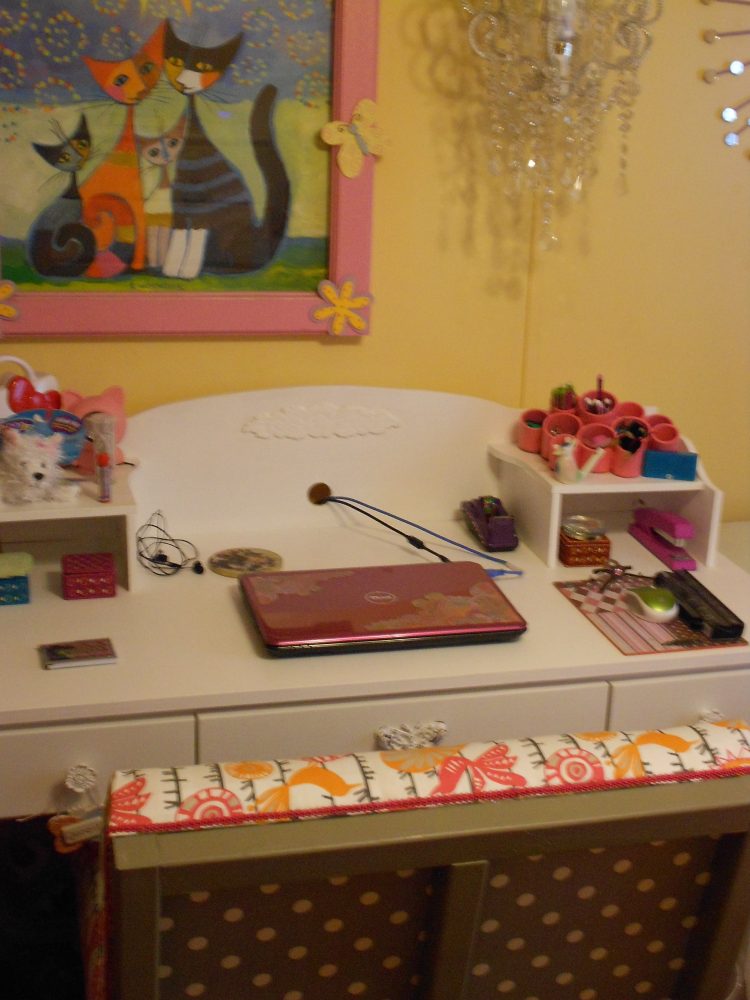 There is one thing I must explain about the next picture… Yes, that is a "bloodstained" costume on the dressform. The Han has been something "dead" for Halloween every year since she was two. EVERY.YEAR. Last year, she decided she wanted to be Alice In Wonderland and I was quite surprised – Alice is not "dead", that is until she saw the "Dead Alice in Wonderland" costume. Of course but that's just how The Han rolls. She likes to keep the costume on display – for whatever reason, so pardon the costume!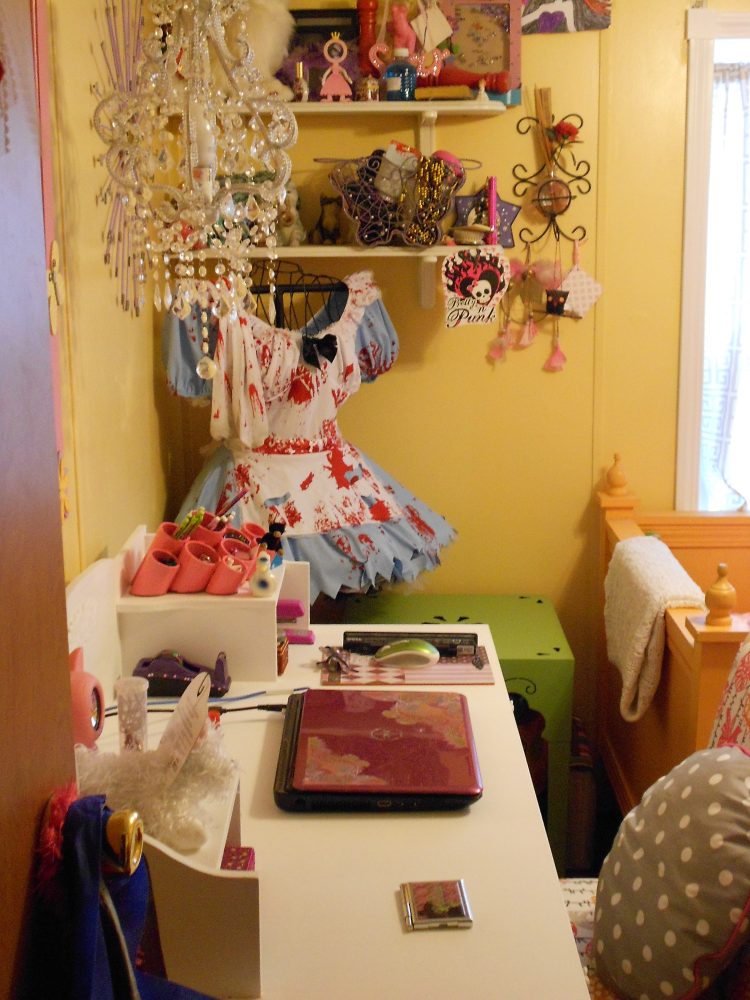 Overall, I'm thrilled with the makeover and I hope The Han will be, too! Let's hope she keeps it clean… I'm not doing this again next summer!