How to Create a Boutique Style Bedroom
How to Create a Boutique Style Bedroom 
Creating a chic and sophisticated room needn't be stressful. If you love the luxury that a five star boutique hotel offers and want to create the same feel in your own home, here are a few tips to creating a boutique style bedroom.
Minimalist Decor
The first thing you notice when stepping in to a five star hotel room is often how spacious and airy the room feels. Therefore, the first step to creating this in your home is to remove any unnecessary clutter from your bedroom. Investing in a chest of drawers can help you keep clutter at bay and this will automatically create the illusion of space.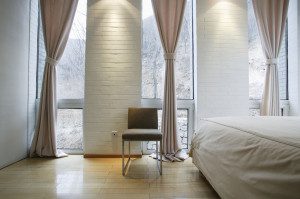 Create a Statement Feature
Many boutique hotels choose a minimalist style decor but choose one area of the room to be a focal point. This is usually the bed and you can create this easily at home with the help of a few luxury items. Adding a beautiful headboard to your bed can create instant wow factor and you can source one of these online without going over your budget.
Luxury Bedding and Accessories
Boutique hotels have one prerogative and that is to provide customers with a good night's sleep. Luxurious bedding, pillows and comfortable mattresses are essential if you wish to re-create the comfort that can be found in your favourite hotel. Mattress Toppers can make a world of difference to your sleeping experience and help you create a more luxurious space.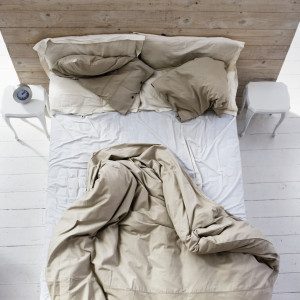 Experiment with Textures
If you want to create a bed that is visually stunning, experiment with different textures. Use duvets and luxurious throws and blankets to create layers and finish off the look with cushions in different shapes and sizes.
Bed Side Tables
While a comfy bed is essential for creating a boutique style room, bedside tables will add authenticity. They not only provide the perfect place to put your drinks but they add symmetry to your room. Pretty and practical, no bedroom is complete without them.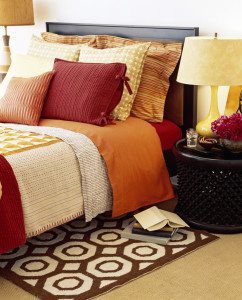 Lighting
Romantic lighting is something many five star hotels have in common and it is a very important aspect of your room. A light dimmer switch will allow you to create a romantic setting with ease.
So, there you have it, six tips to create the perfect boutique bedroom. You can find a range of luxurious bedroom accessories online at www.linencupboard.co.uk.
This is a partner post. The content was not written by me!