How to Salvage a Piece of Plywood Cut Too Short
Cut Plywood Too Short for a Project? Here's How To Fix It…
We all know the "measure twice, cut once" rule but we've all been there… I know I've been there lots of times! I am human and I make mistakes! There, I said it. But then again, it might not be a mistake but a piece of plywood that is just too short for the project I've been diligently working on and "running" to the home improvement store is out of the question! Let me share how to salvage a piece of plywood cut too short and save hours of frustration from starting over!
This is the same concept used to cover the exposed edges of plywood when edge banding is not used. Use pieces of regular board lumber and a Kreg jig (<– affiliate link!) to fix wood cut too short by attaching the lumber to the edges of the plywood to "lengthen" the piece of wood for the project. It really makes a super-neat edge and can be routed, if desired! Plus, it certainly saved me in a pinch!
I was working on a cabinet and thought I had enough plywood for the project. The piece for the top was a hair short in both length and width. I drilled pocket holes in three edges of the top piece. I then cut pieces of pine at 2″ wide by the length of the sides and drilled pocket holes in the sides of the plywood piece. I attached the pine pieces to the plywood with 1-1/4″ pocket hole screws. I measured the overall length of the front and cut a piece of pine to fit. I attached the front piece in the same manner as the sides.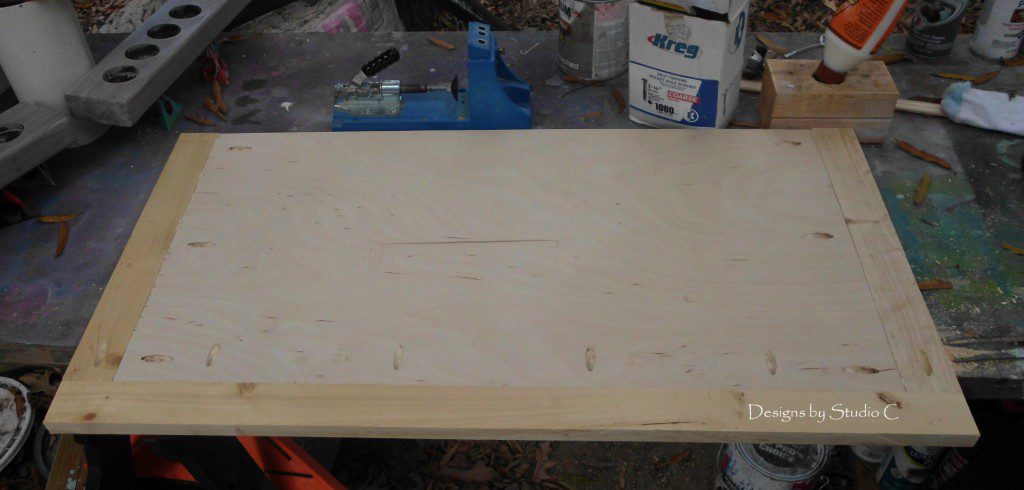 Now, the top piece is plenty big enough and a beautiful edge can be routed on it if desired.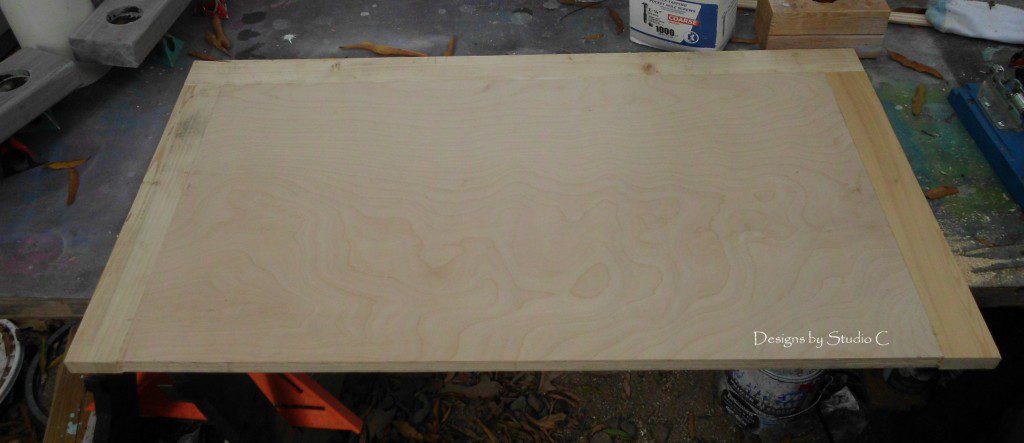 It is seriously that easy! Have any questions about how to salvage a piece of plywood cut too short? Leave a comment below!