How to Add Casters to a Wood Chair
Make It Easier to Move a Desk Chair by Adding Casters!
I have a chair I built awhile back that I am currently using at my desk. I really love this chair but I have a few problems getting myself situated in a comfortable position at the desk. When I try to scoot it in, the lower support hits the back of my legs. It never fails that once I get myself all comfortable, the dog decides to scratch at the door to go out. Then the shenanigans start all over again. One day, I decided to add casters, so today I will share how to add casters to a wood chair. (I apologize for the quality of the photos – I'm not that great at figuring out the camera but you get the idea!)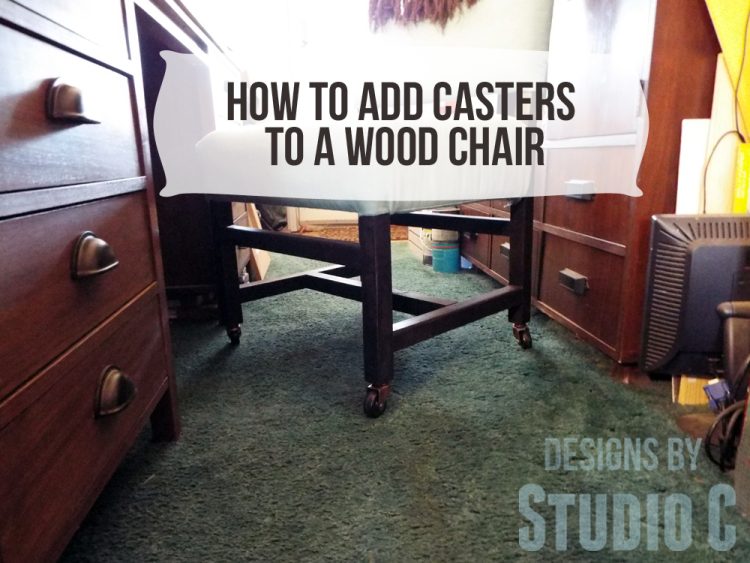 Materials:
Add casters to an accent chair or any chair provided the leg is wide enough to support a 1-1/2″ deep hole. The casters I chose have rubber wheels and a copper finish, plus they roll really well on the carpet. I paid about $6 a set for the ones pictured and nicer casters will cost a bit more. The casters will also slightly increase the height of the seat.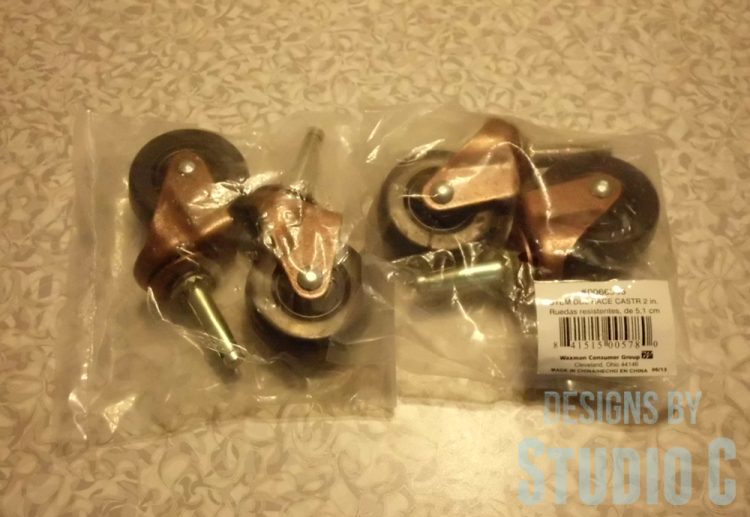 The holes in the legs will have to be approximately 1-1/2″ deep to accommodate the length of the sleeve and the post. Use the masking tape to mark the depth on the drill bit and drill the holes in the center of the bottom of the legs.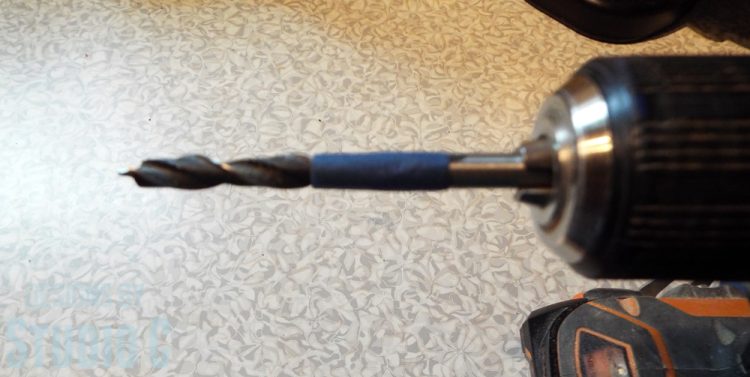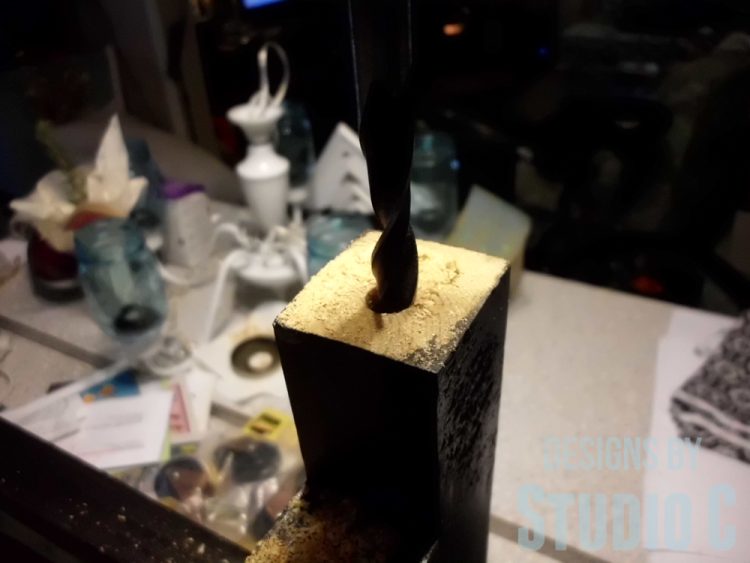 Separate the sleeve from the post on the caster. The sleeve will be inserted in the hole, then hammered into the wood. The teeth on the end of the sleeve will grip the wood and hold it securely in place.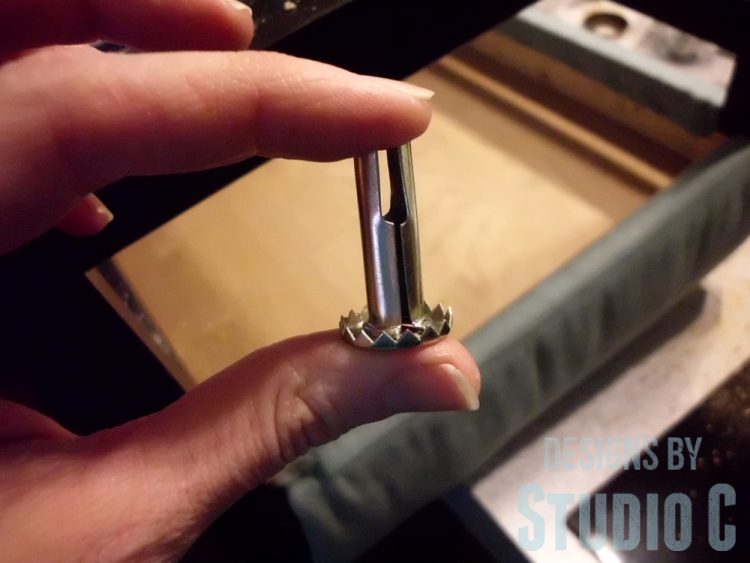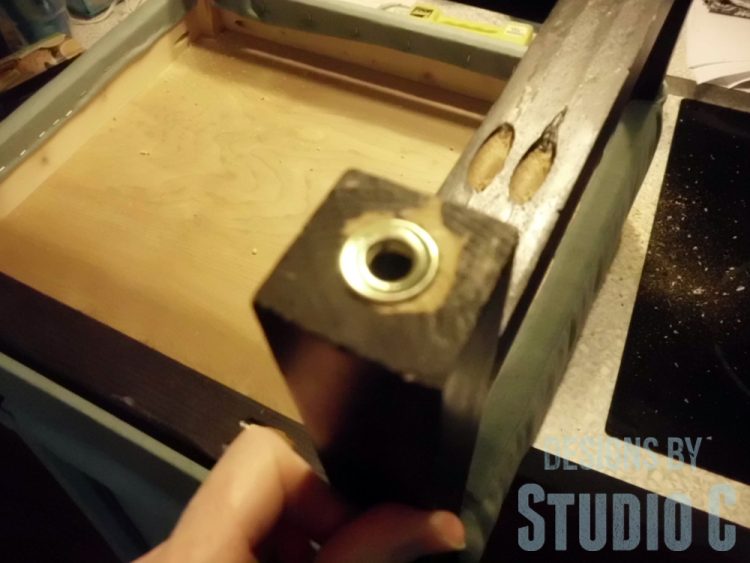 Insert the casters. Make sure they click into the sleeve to keep them from falling out. If necessary, epoxy can be used to secure the caster post in the hole.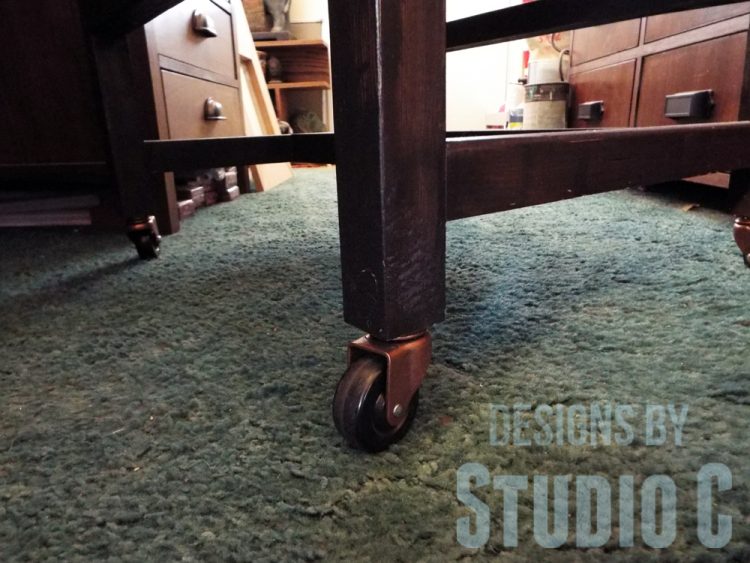 Now I want to add casters to all of my chairs! Have any questions about how to add casters to a wood chair? Leave a comment below!
Originally posted 2014-03-04 08:00:05.