An Easy to Build Art Piece with a Stenciled Panel
Using a Stencil with Glue and Stain to Make a Fabulous Art Piece
A HUGE shoutout to Stencil Revolution for providing the stencil for this project – thank you!
This DIY stenciled art piece, to me, is so amazing! The easy to build art piece with a stenciled panel uses wood glue over a stencil which is then stained when dry, and framed using strips of wood with mitered corners. The glue-resist technique is so easy to use and is one I've used many times to add a subtle touch to many wood projects!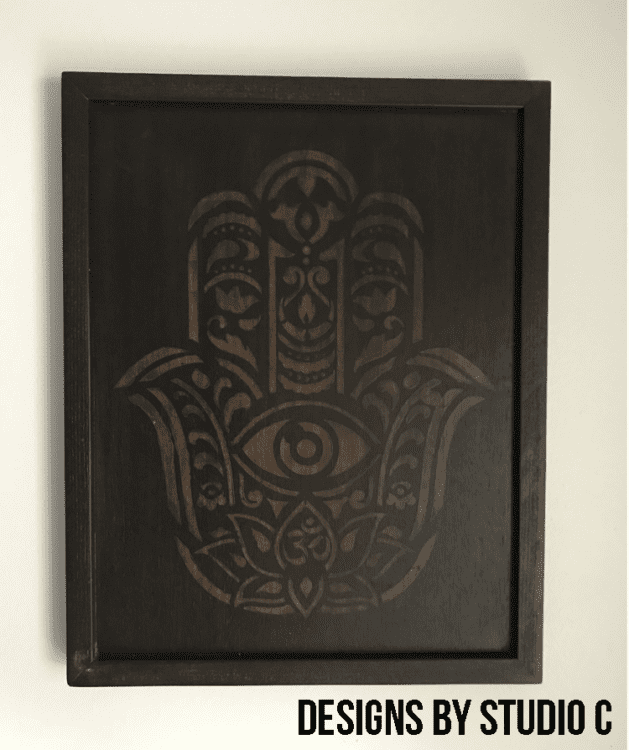 The stencil comes from Stencil Revolution, a small family-owned company that personally cuts each individual stencil! I chose the Hamsa Palm Mandala stencil for this project and was thrilled with the quality of the stencil! The stencil is sturdy (but not too thick) and the design is super clear. So on to the project…
I started with a scrap piece of 1/2″ walnut plywood (my favorite!) and sanded it with 220 grit sandpaper. The piece measures approximately 12″ x 18″.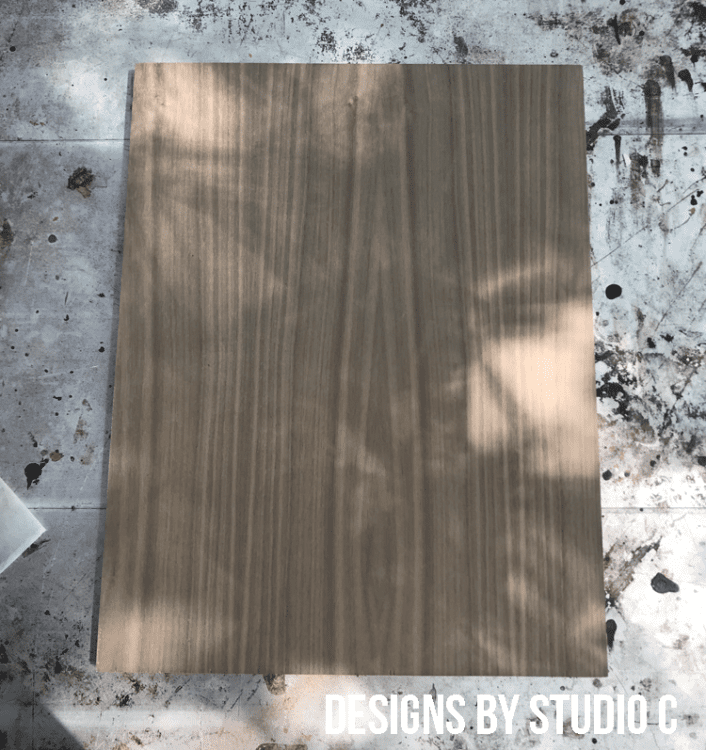 I sprayed stencil adhesive on the back of the stencil and positioned the stencil on the plywood.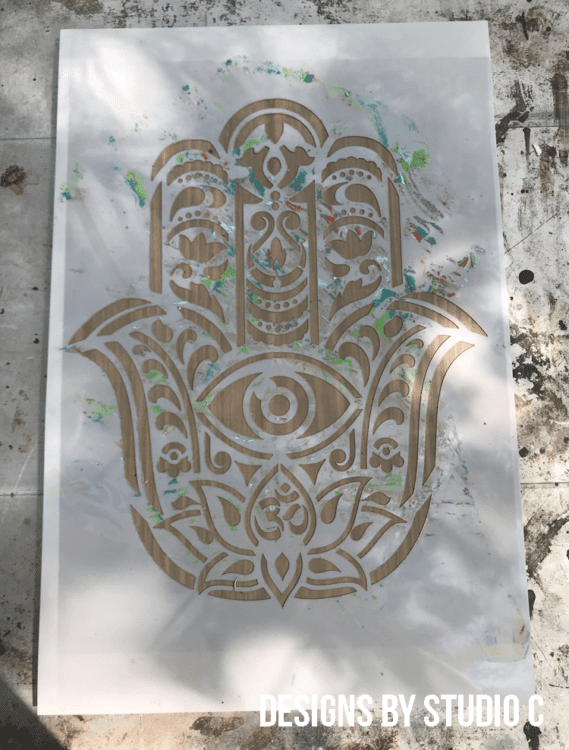 I used a sponge brush and applied my favorite wood glue over the stencil just like applying paint, then let the glue dry.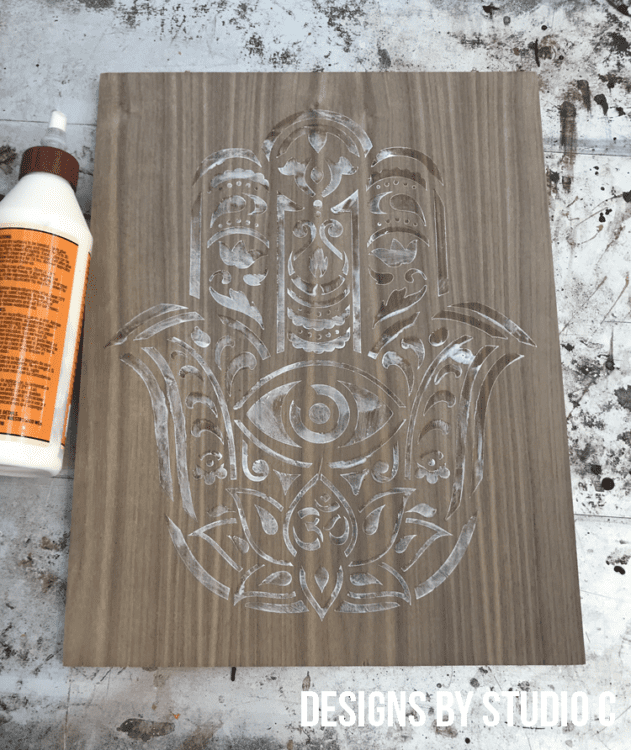 I cut 3/4″ strips of 1x pine to make the framed border (square dowels can also be used), cutting miters at the corners and securing the pine strips to the edges of the plywood with glue and 1-1/2″ brad nails. The back faces of the pine strips will be flush with the back face of the plywood.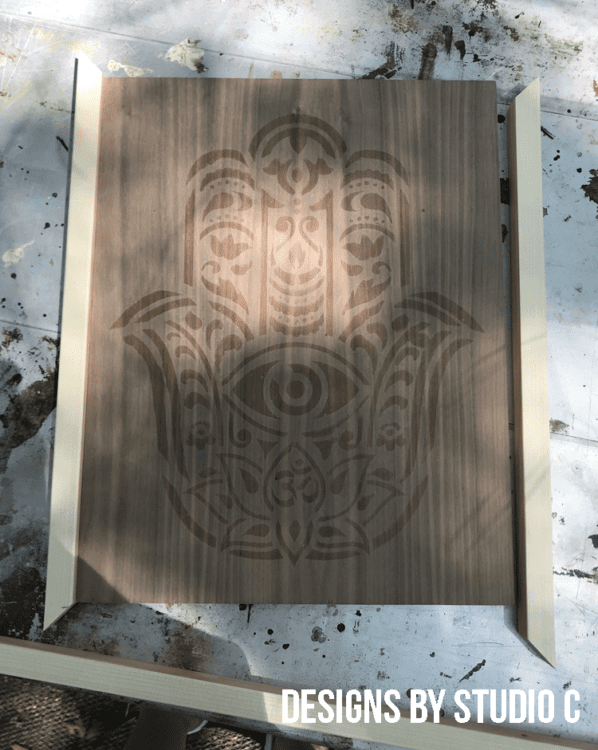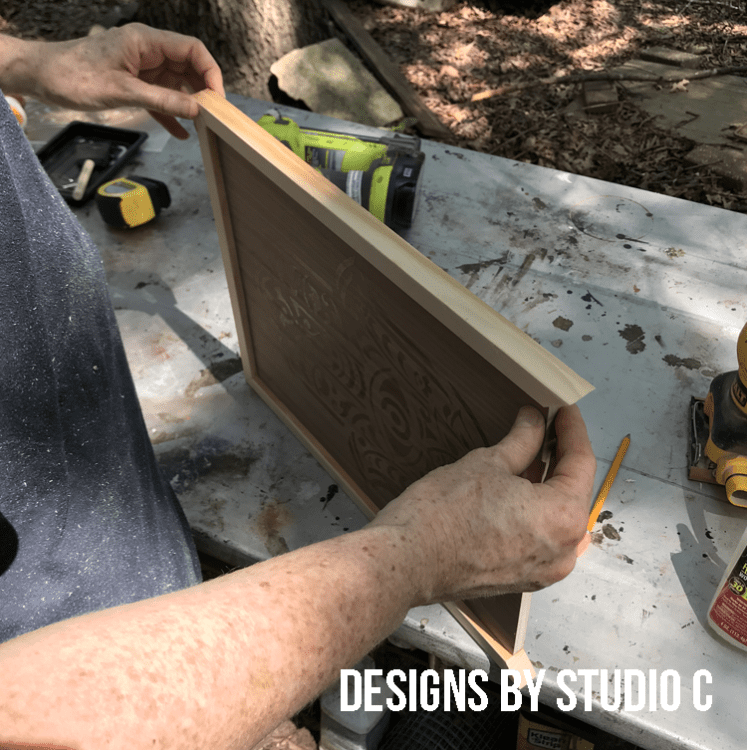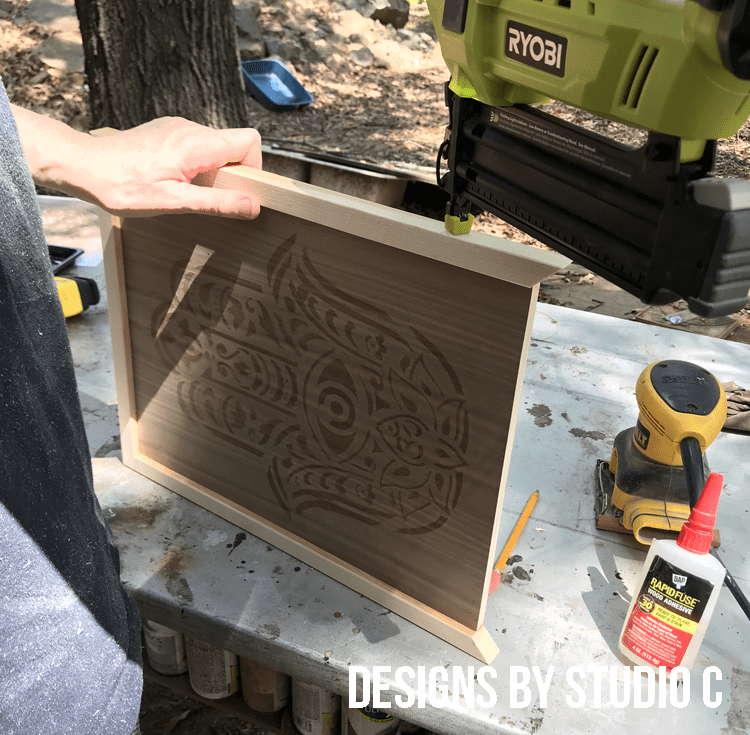 I stained the piece using my favorite dark brown wood stain, applying it with a piece of an old t-shirt. Once the stain was dry, I applied two coats of a clear sealer.
I added a hanger to the back of the art piece then hung it on the wall!
Stencil Revolution has a huge selection of stencils for all types of decor including wall stencils, farmhouse stencils, craft stencils and even stencils inspired by the street artist, Banksy! There are so many different types of stencils (definitely different from the usual variety) to inspire any type of DIY or craft project, plus the stencils come in a variety of sizes! Connect with Stencil Revolution on Facebook, Twitter, Instagram, and Pinterest, or send them an email with any questions!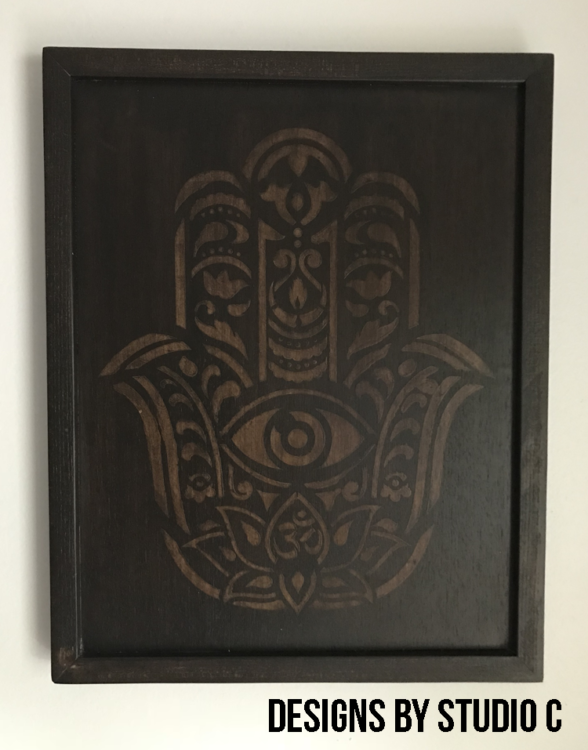 Have any questions about the easy to build art piece with a stenciled panel? Leave a comment below!