A Super-Quick and Easy Planter for Mom for a Quick Gift
I have to admit that sometimes I am a procrastinator… I had no idea what to give my mom for Mother's Day and since she likes gardening, I wanted it to be gardening related! I had a piece of gutter left over from the Home Depot Rain Gutter Planter and created this DIY Rain Gutter Planter just for Mom. I added hanging clips and spray painted it a fun color so she could use it as a planter for the deck railing. This is a project that will take about an hour (including dry time for the paint) to complete!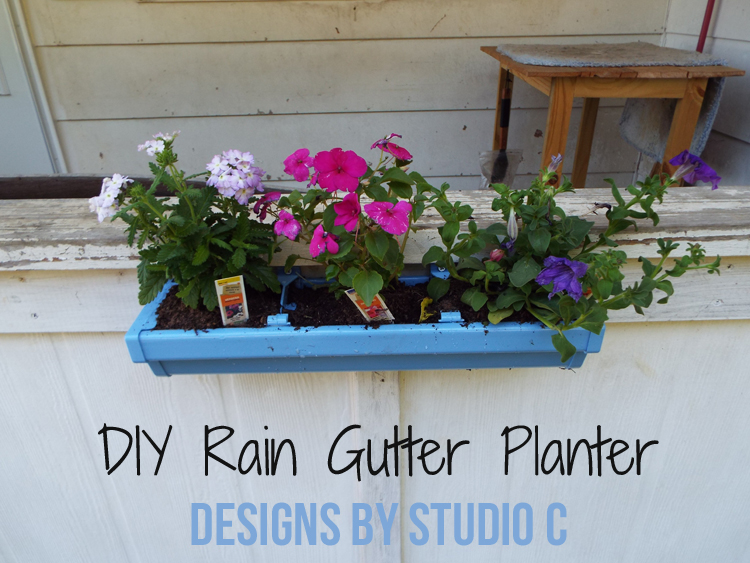 Materials:
Small section of vinyl gutter
Gutter end caps
Gutter hanging clips
Spray paint
Garden soil
Plants of choice
Exterior screws for mounting (<– affiliate link!)
Tools needed:
Miter saw or jigsaw
Drill with a small bit – 1/8″
Step One
Cut the gutter to length. I cut the gutter piece at about 18″ using my miter saw. I drilled a series of small holes on the bottom of the gutter for drainage.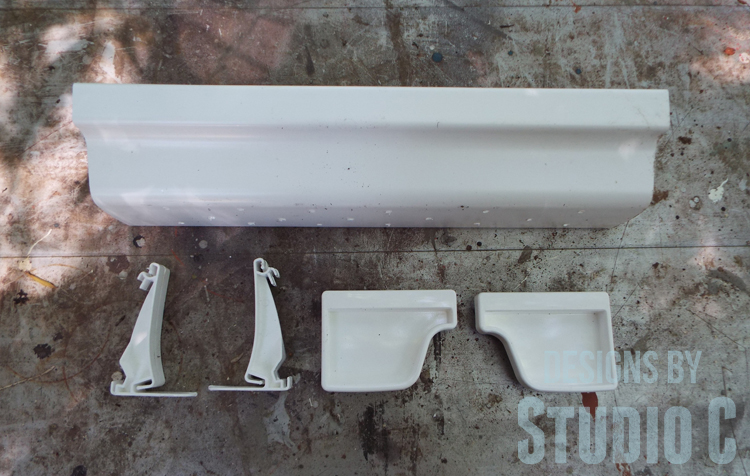 Step Two
Slide the clips on the gutter piece, then add the end caps.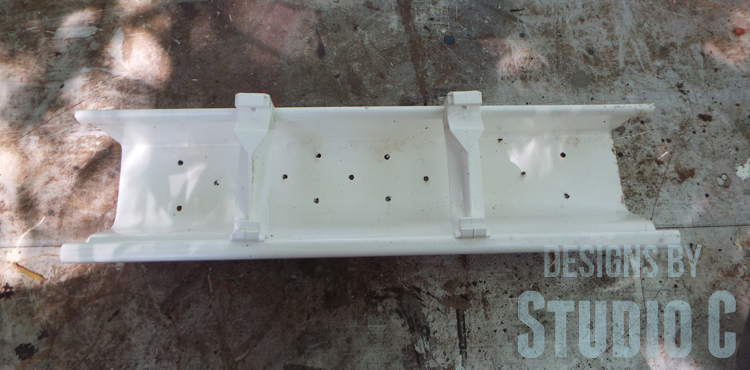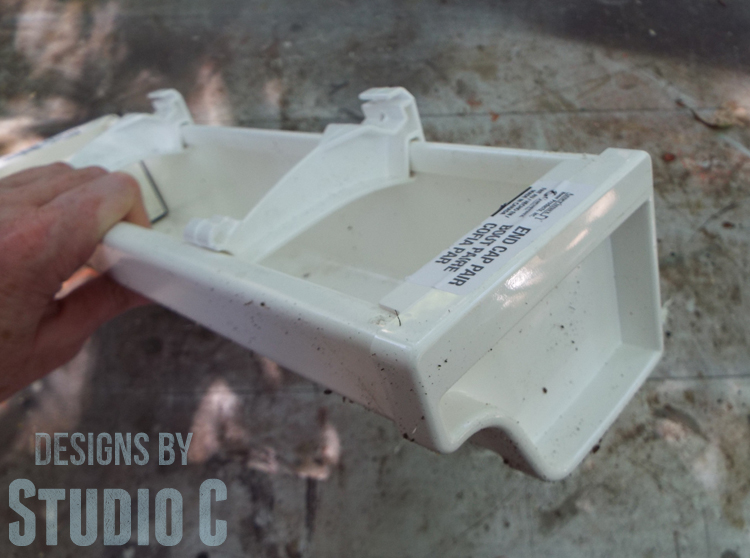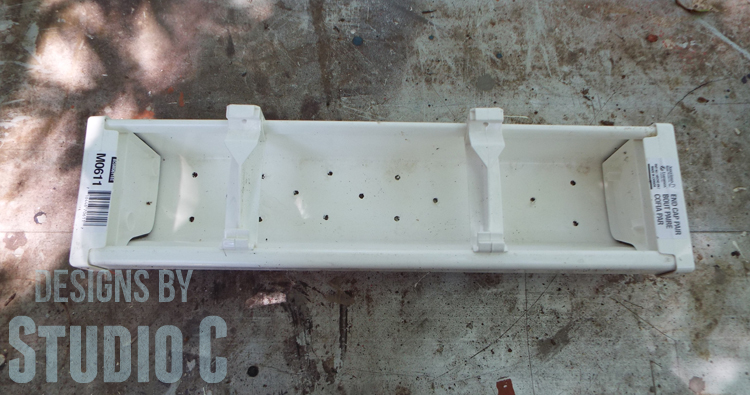 Step Three
Spray paint the completed planter in the color of your choice. I used a color named "Spa Blue" that can be used on many surfaces.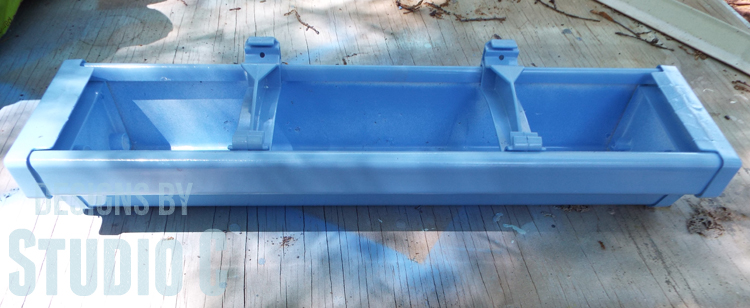 Step Four
Fill the planter with soil and add the plants. I chose three different plants in pretty colors that I thought Mom would like.
Use exterior screws to mount the planter to the front of a porch railing.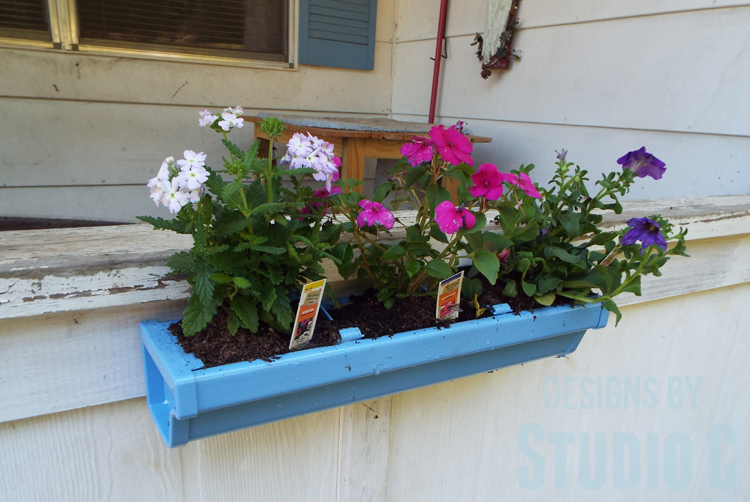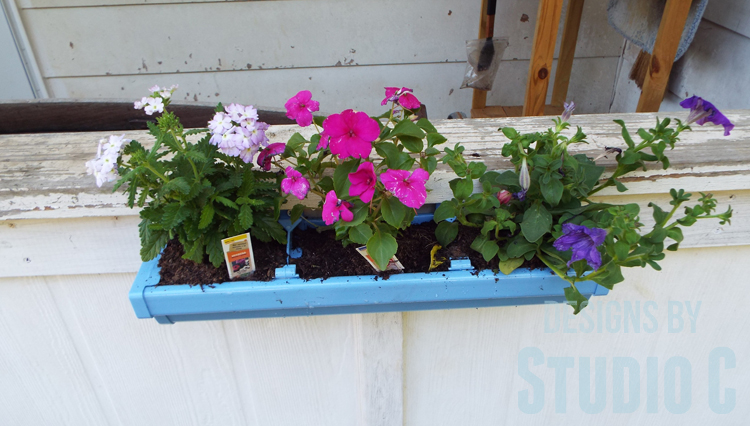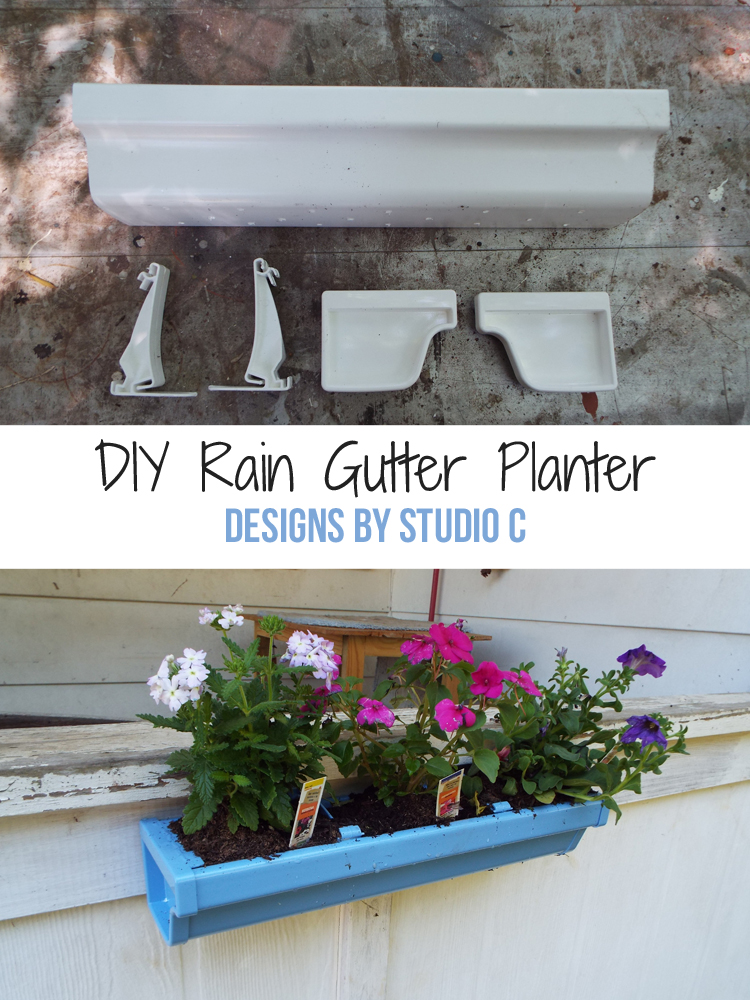 Mom loved the planter and the pretty plants! These planters are really quick and easy to make as a last minute gift or just to up the curb appeal on the home. They would look great with herbs or succulents planted in them, as well! Have questions about the DIY Rain Gutter Planter? Leave a comment below!
Originally posted 2016-05-08 08:00:19.