An Easy to Make Kitchen Accessory
These DIY oak breadboards are so easy to make! They are created using 1×6 boards, and the handle is cut using a jigsaw or a bandsaw. I've included a template for the handle or you can be creative and draw your own handle! We made several to give as gifts, and they can also double as charcuterie boards!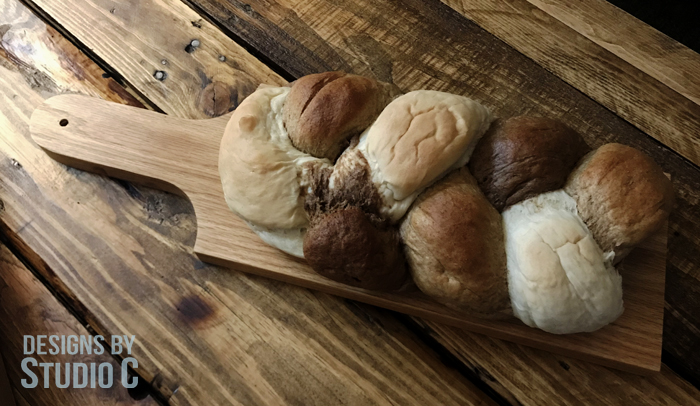 Start by cutting the 1×6 to 18″ long: the handle will be 6″ long leaving the board itself 12″ long. One 1×6 at 6′ will yield four breadboards.
Print the template (<– PDF file!) and align the sheets at the registration marks, then tape the sheets together. Cut it out, then either secure it to the board using lightly tacky spray adhesive or trace it onto posterboard (or an empty cereal box!) if using it multiple times. I covered mine with packing tape because I knew I would be using it multiple times!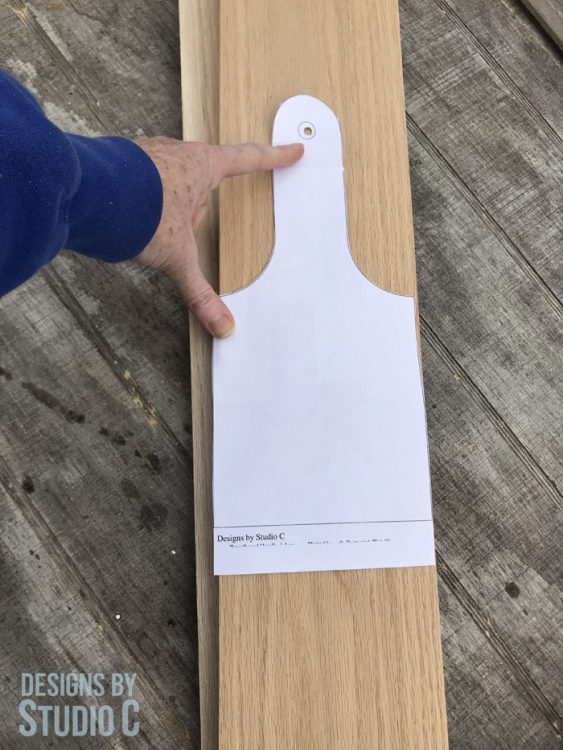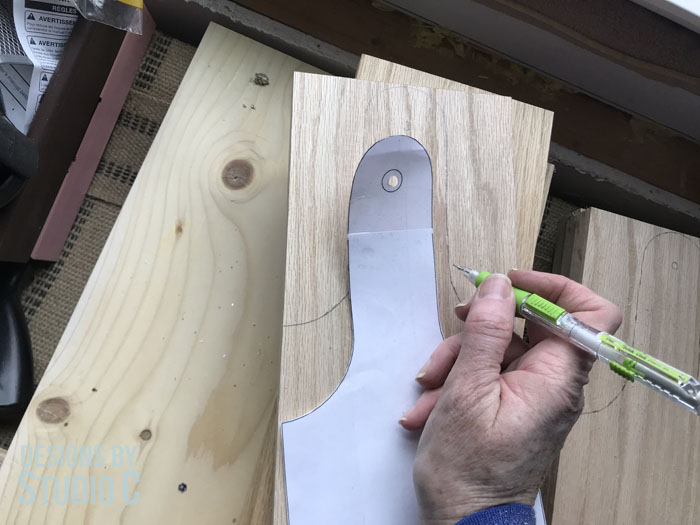 Cut out the handle using a jigsaw or a bandsaw. I chose the bandsaw because I have a better relationship with it than I do the jigsaw!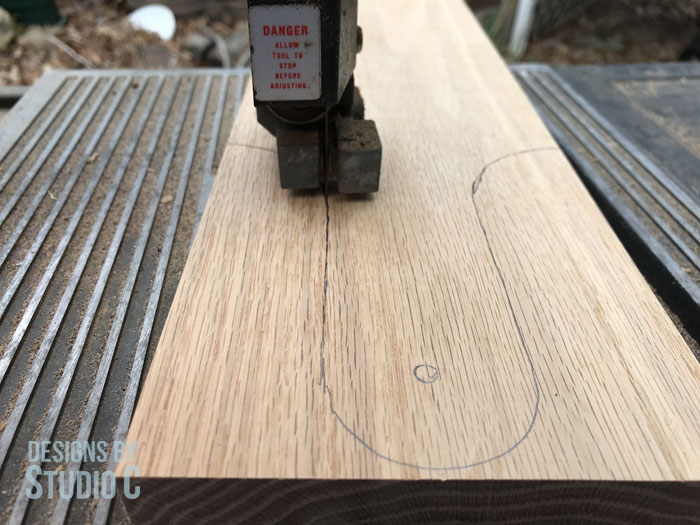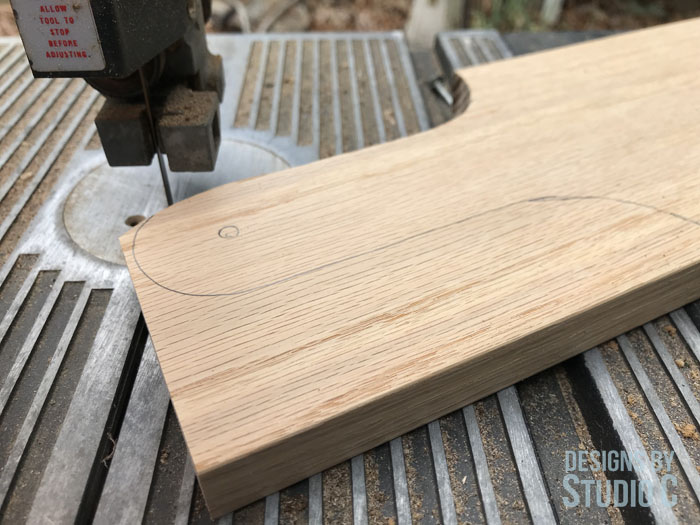 Sand the rough edges using 120 grit sandpaper then moving to 220 grit sandpaper. We used a bench top belt sander (<–affiliate link!) on a stand to smooth out the edges. Drill a hole in the handle for hanging. The edges of the breadboard can also be routed using a router and a small roundover bit (<– affiliate link).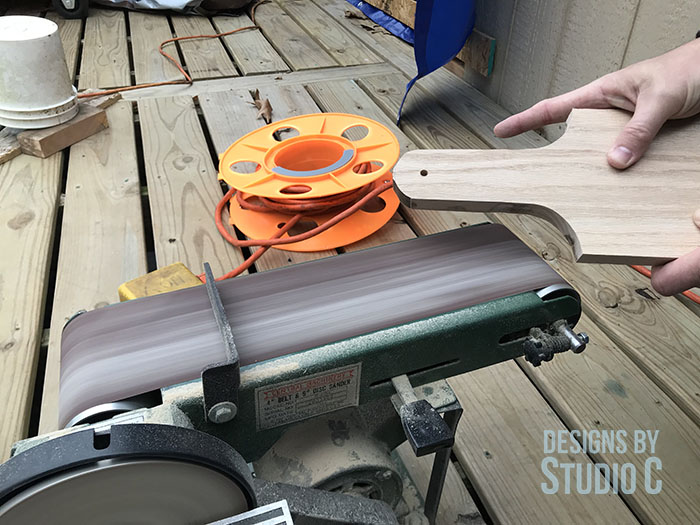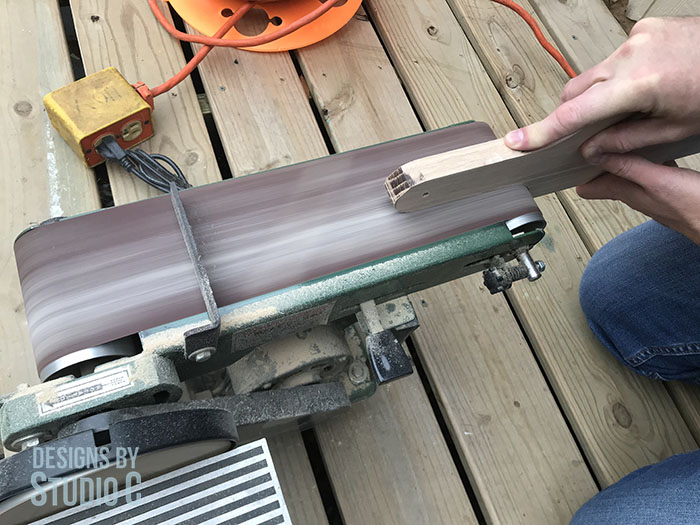 Finish the breadboard with a food grade finish such as beeswax, mineral oil or walnut oil, then thread a piece of leather or jute twine through the hole for hanging. We applied Butcher Block conditioner (<–affiliate link), let it dry, then buffed away the excess.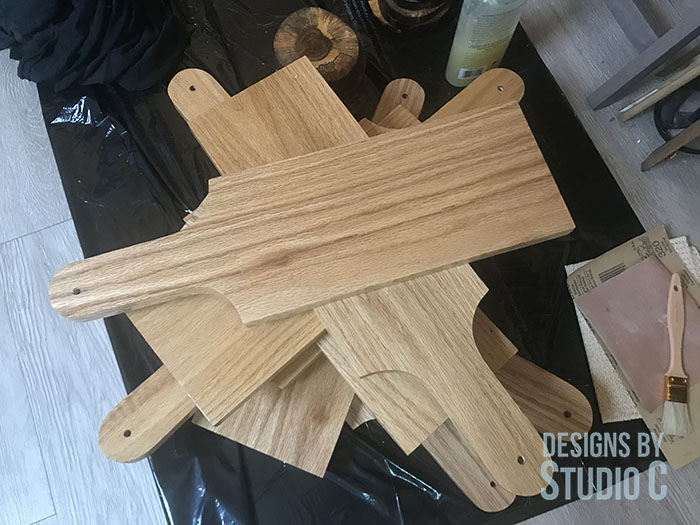 Every once in a while, the finish will have to be reapplied to the breadboard in order to keep the wood hydrated and looking fabulous!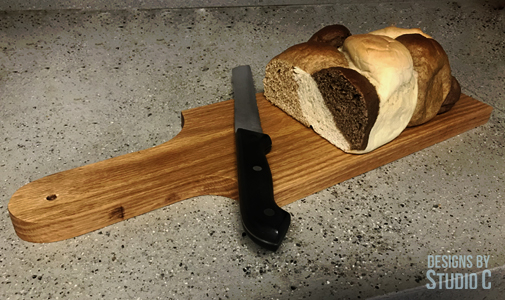 These boards are easy to make and can be made using different species of wood. If it is made using maple or walnut, it can also be used as a small cutting board (I wouldn't recommend using oak as a cutting board because of the pores in the wood). Have questions about the DIY oak breadboard? Leave a comment below!
Originally posted 2020-01-26 08:49:14.