DIY Furniture Plans to Build a Tablet Stand
An Easy to Build Tablet Stand Using Scrap Wood
If you have a tablet, a stand is a pretty convenient thing to have. The tablet can sit at the perfect angle on a flat surface for game-playing, binge-watching or news-reading. The DIY furniture plans to build a tablet stand use scrap wood and no fancy joinery. It is incredibly simple to build requiring a saw of some sort (to cut the pieces to length) and a drill and screws, or a brad nailer. This is a great project for any skill level and is a fabulous way to introduce kids to the wonderful world of woodworking!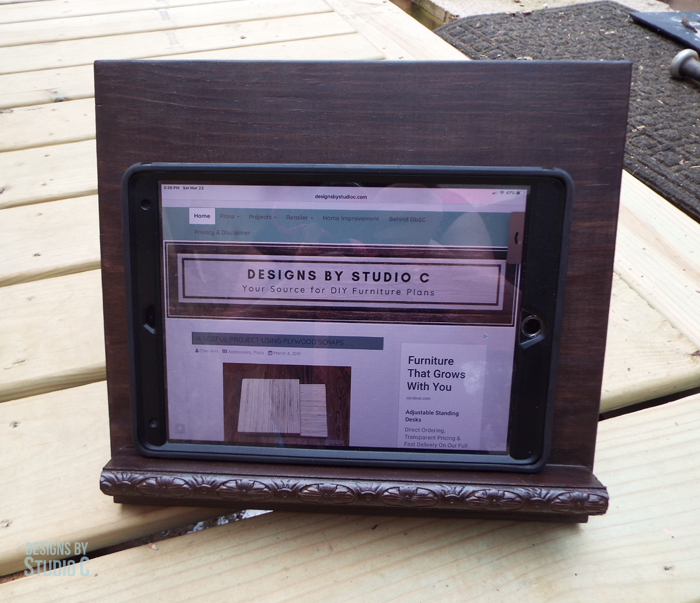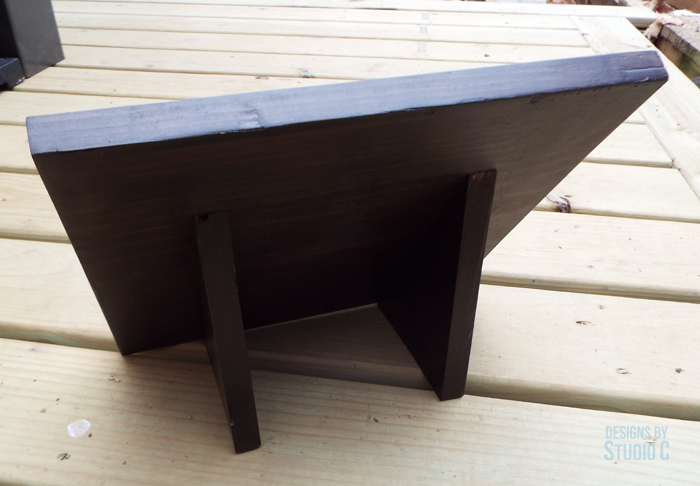 Materials:
1-1/2″ screws
Sandpaper (80, 120, 220 grits) (<– affiliate link!)
Finishing supplies
Lumber:
Scrap pieces of 1×2, 1×6 and 1×12, at least 12″ to 14″ long
Cut List:
1 – 1×12 at 14″ – Base
1 – 1×6 at xx" – Stand
1 – 1×2 at 12″ – Ledge
1 – 3/4″ x 12″ piece of decorative trim for the edge of the ledge, if desired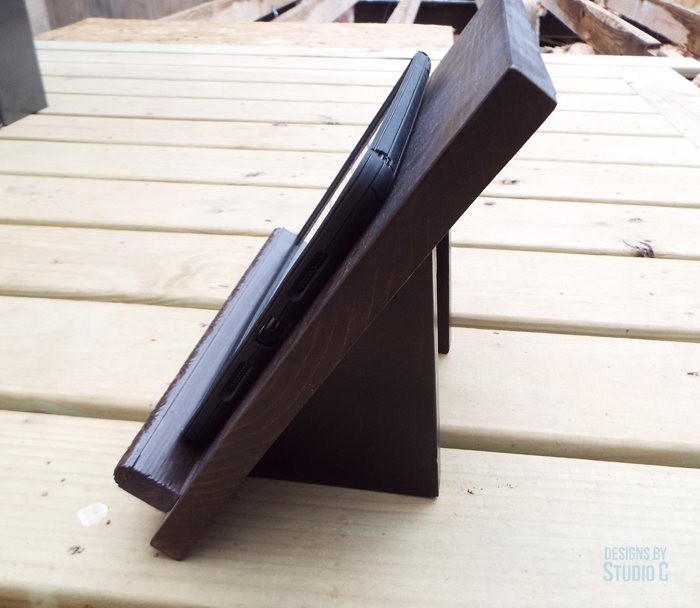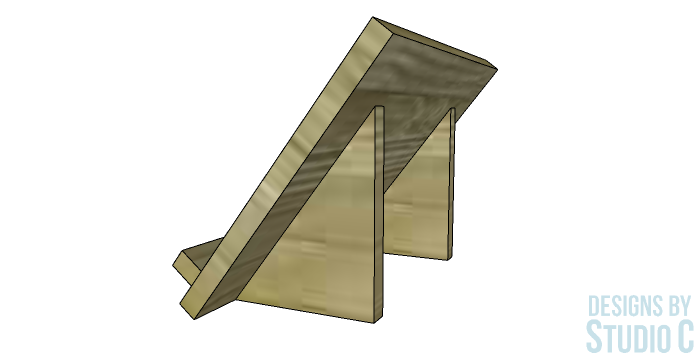 Step One
Cut the base, stand and ledge pieces to length. Mark the position for the ledge on the back of the base piece and pre-drill the holes for the screws. Secure the ledge to the base using glue and 1-1/2″ screws.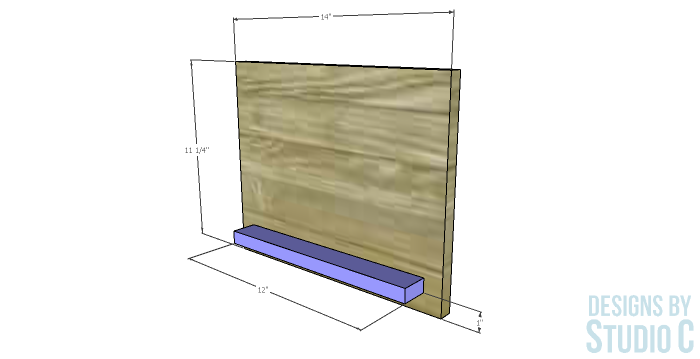 Step Two
To cut the pieces for the stand, draw a diagonal line across the board from one corner and cut the board apart at this line using a jigsaw.
Position the stand pieces on the back of the base. Insert a screw toward the top of the stand piece (approximately 3/4″ to 1″ down from the top) into the back of the base. Insert another screw through the front of the base under the ledge into the lower portion of the stand.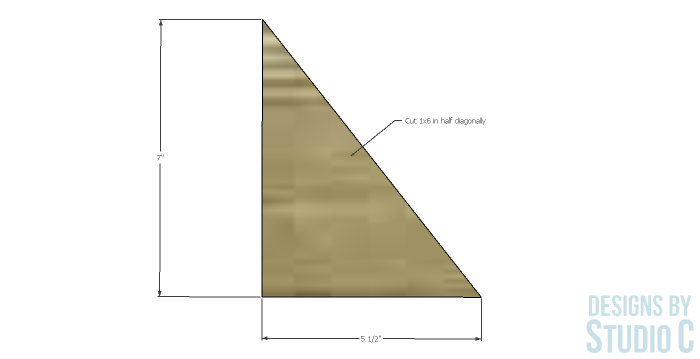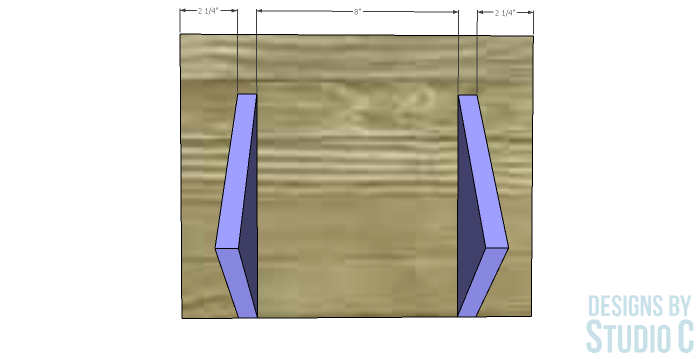 Attach a piece of decorative trim to the front of the ledge and finish the stand as desired.
These stands make great gifts and can be finished however desired! Have questions about the DIY furniture plans to build a tablet stand? Leave a comment below!
Originally posted 2019-04-03 08:00:50.