Build a Pallet Coffee Table (without a Pallet)
Easily DIY a "Pallet" Coffee Table Using Regular Boards
As promised, here are the DIY furniture plans to build a pallet coffee table just like the one I built previously. This easy to build DIY pallet coffee table uses straight off-the-shelf boards to build a "pallet" which can then be distressed, stained and sealed before adding hairpin legs to the bottom. This fabulous coffee table has two cubbies under the top to stash remotes, books, snacks, etc., and can easily be completed in a weekend!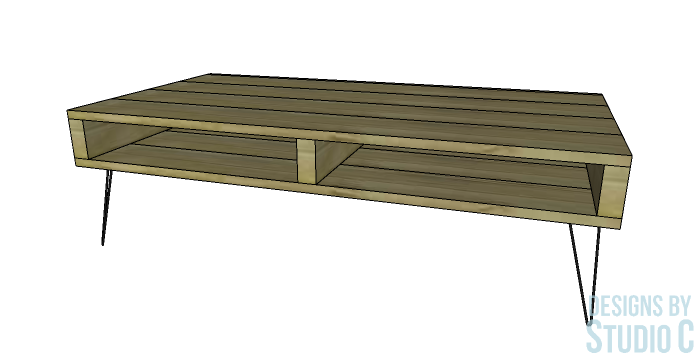 There are no fancy tools required for this project except for a drill and a saw. In fact, most home improvement stores will cut the boards to length for you (possibly for a small fee) if the cuts are longer than 12″.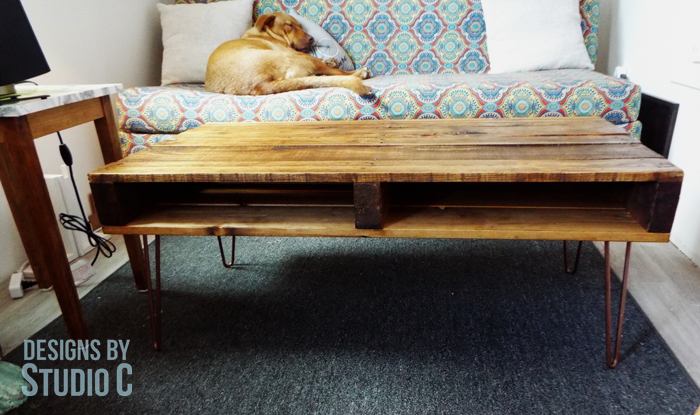 Materials:
Sandpaper
Stain & Sealer of choice
Lumber:
4 – 1×6 at 8′
1 – 1×6 at 4″
1 – 2×4 at 6′
Cut List:
9 – 1×6 at 44″
3 – 2×4 at 22″
Notes About the Pallet Coffee Table Plans:
To distress the wood, use items to dent, scratch or gouge the wood such as nails, screws, chain, a scratch awl, etc. prior to staining and after sanding. A fine grit sandpaper can be used afterwards to "soften" the marks put into the wood. Since the table is constructed using pine (and it is soft), it should be easy to distress the wood as desired!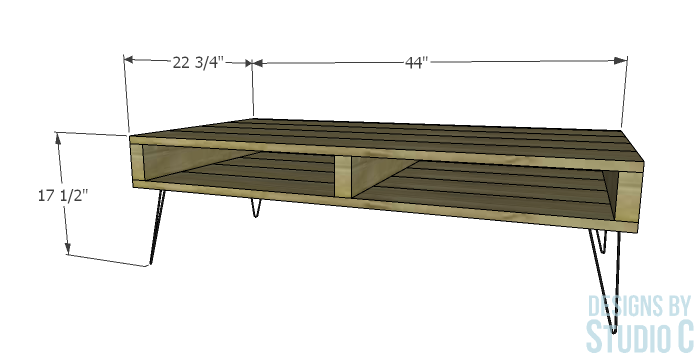 Step One
Cut all of the boards to length. Distress the wood pieces as desired (outlined above). Stain the inside faces of each board prior to assembly.
Secure four of the 1×6 boards to the 2×4 boards (on end – as shown in the drawing) using 1-1/2″ screws.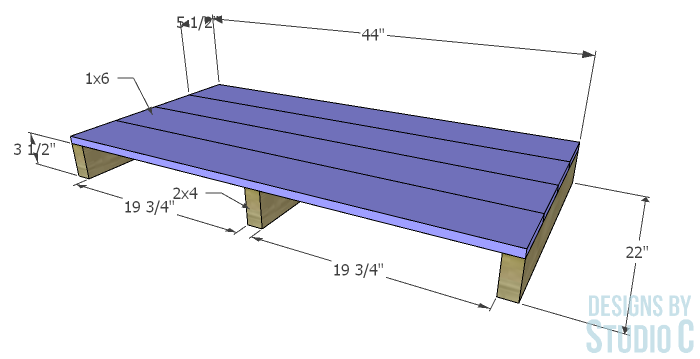 Step Two
Flip the piece over and secure four more 1×6 boards to the 2x4s using 1-1/2″ screws.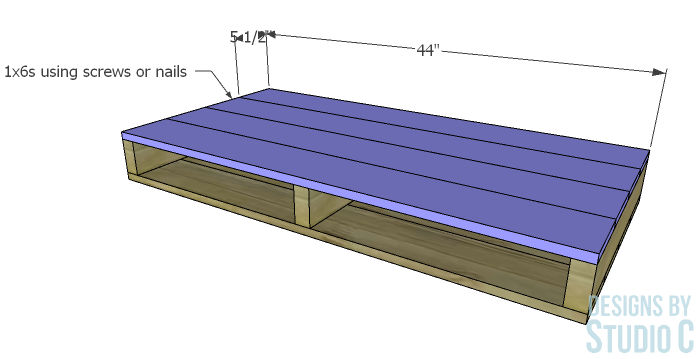 Step Three
Secure the remaining 1×6 to the back of the table assembly with one edge flush with the top. The bottom will overhang by 1/2″.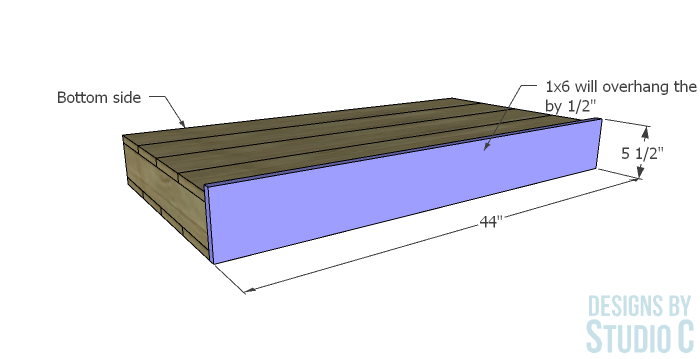 Step Four
Stain all sides and edges of the outside of the table assembly, then apply a sealer.
Step Five
Secure the hairpin legs to the underside of the table, positioned so that the legs do not extend past the edges of the table (this prevents a trip hazard).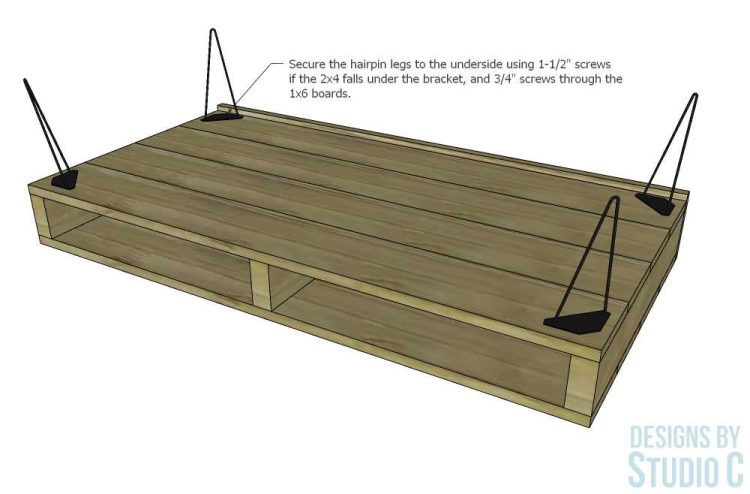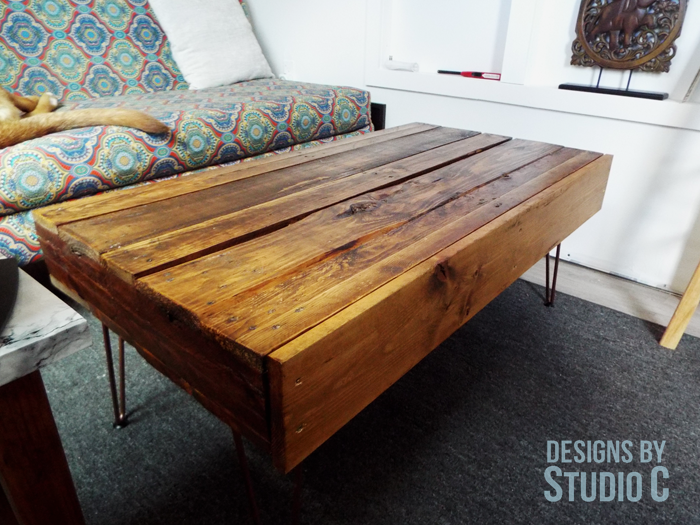 That is it… Easiest project ever! Have questions about the DIY furniture plans to build a pallet coffee table? Leave a comment below!
Originally posted 2019-10-02 08:00:21.