Build the Calista Circle Shelves
Easy to Build Shelves Suitable for Any Skill Level
These DIY plans for circle shelves are based on some I saw at Urban Outfitters… I promise, they are the easiest shelves to build and the plans to build the Calista Circle Shelves are perfect for any skill level! At 10″ in diameter, just one 1x12x4′ board will yield two shelves with one circle left over (as an accent, maybe?). I started building these shelves but haven't completed the finish on them but I did take step by step photos of the process to make it easy! I used plywood in the example…
Materials:
2″ screws (<– affiliate link!)
Wood glue (<– affiliate link!)
Sandpaper (<– affiliate link!)
Finishing supplies (paint or stain & sealer)
Lumber:
1 – 1×12 at 4′ (to yield two shelves)
Cut List:
Step One
Cut the pieces for the shelves as squares first (11-1/4″ x 11-1/4″) then draw diagonal lines from corner to corner to mark the center. Draw the circles using a compass or a pushpin and string with a pencil. The circles can be cut using a jigsaw or a jig on a bandsaw.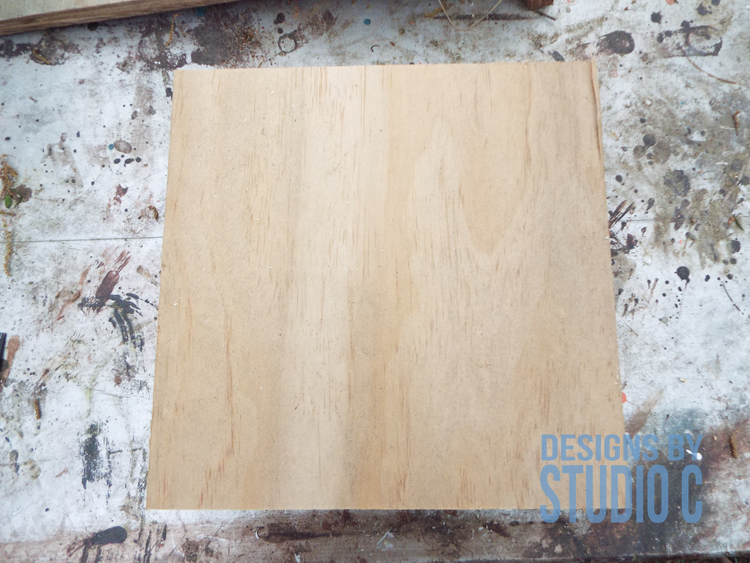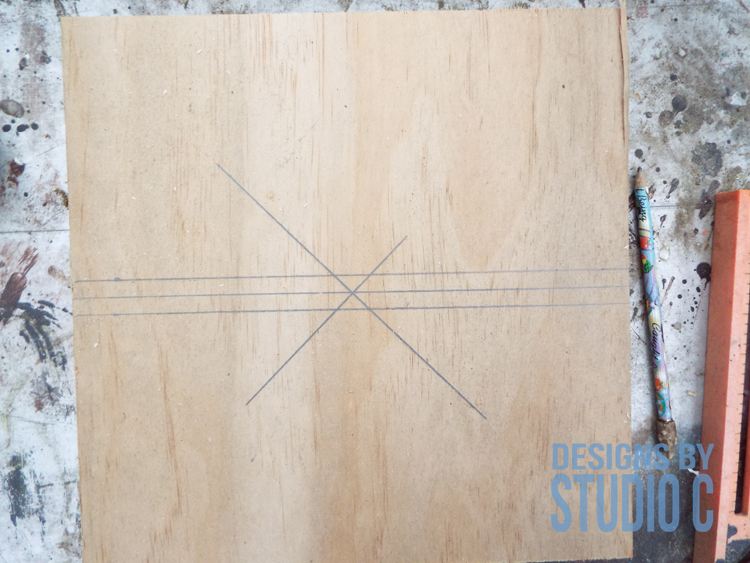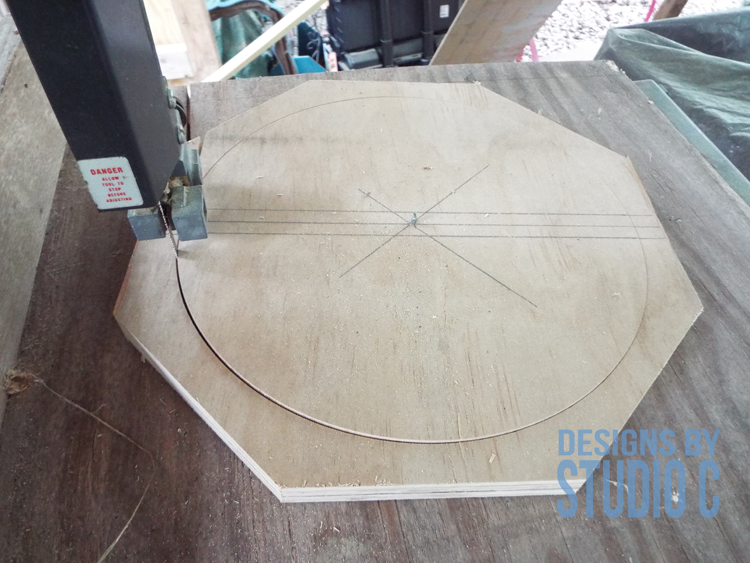 Step Two
Cut one of the circles in half along the center. Since I cut the circles on the bandsaw, I taped the scrap back on so that I could cut the circle in half using my miter saw (the jigsaw and I do not get along!)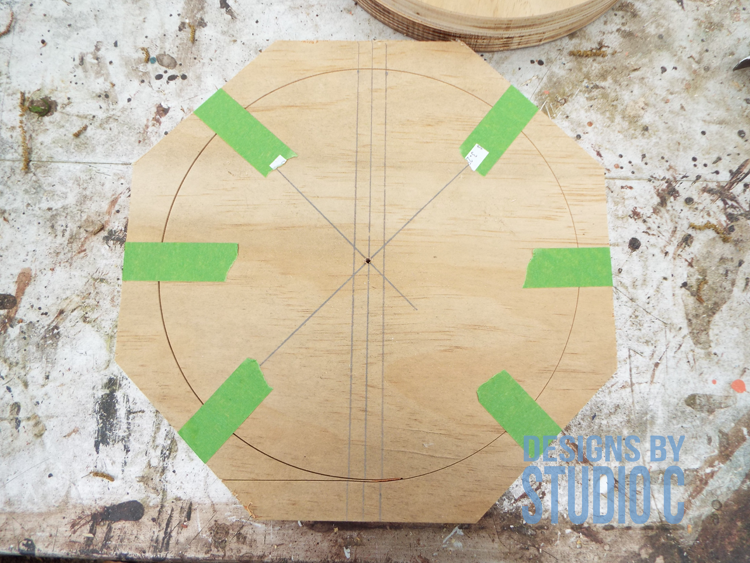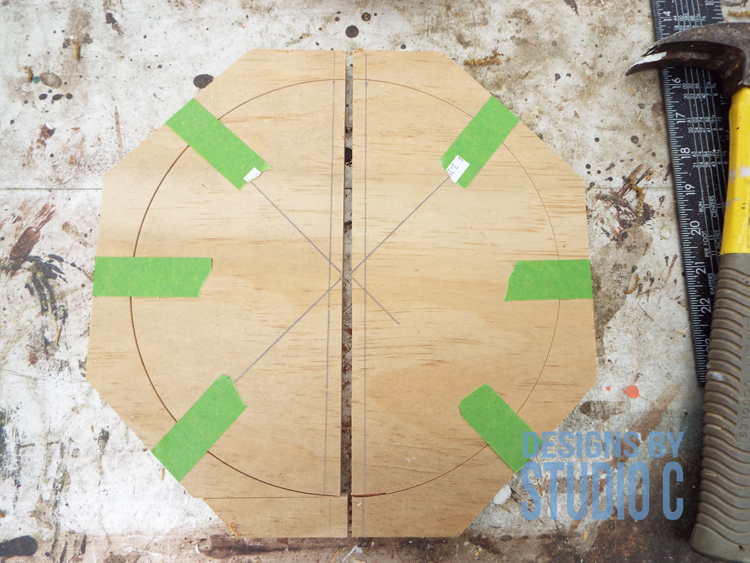 On the two remaining full circles, drill countersunk holes along the center line. Finish the shelf piece and base as desired. (I plan on staining the base with a dark stain then painting the shelf piece white.)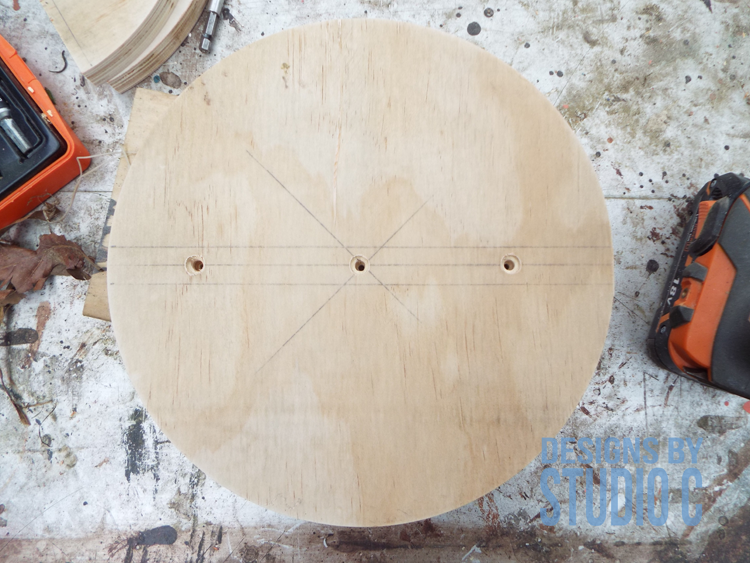 Apply glue along the straight edge of the shelf piece and position it on the front of the circle. Secure the shelf in place using 2″ screws. (A drafted image will have to suffice until I get the shelves finished!)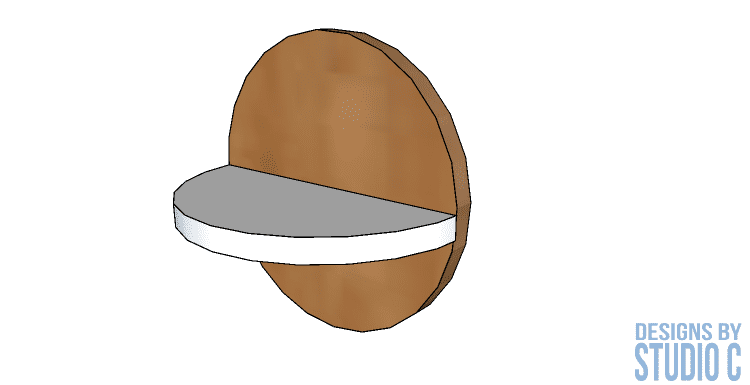 Step Three
To hang the shelves, drill countersunk holes through the base, under the shelf. Drive screws through the drywall into a stud or use auger anchors where there is no stud.
Have any questions about the plans to build the circle shelves? Leave a comment below!
Other Wall Decor Projects to Build Inspired by Urban Outfitters:
Originally posted 2018-11-18 08:00:20.