Cleaning Exterior Vinyl Trim Around Windows with Spray Nine
A Great Product for Cleaning the Exterior of the Home!
This is a sponsored post written by me on behalf of Spray Nine for IZEA. All opinions are 100% mine.
When I installed new windows in my house (over the course of several years), I used vinyl trim on the outside. The vinyl trim looks great around the windows but definitely takes a beating in the humid climate where I live. The vinyl gets really dirty, and was definitely due for a good, deep cleaning… I grabbed my bottle of Spray Nine Heavy Duty and a scrub brush, and got to work!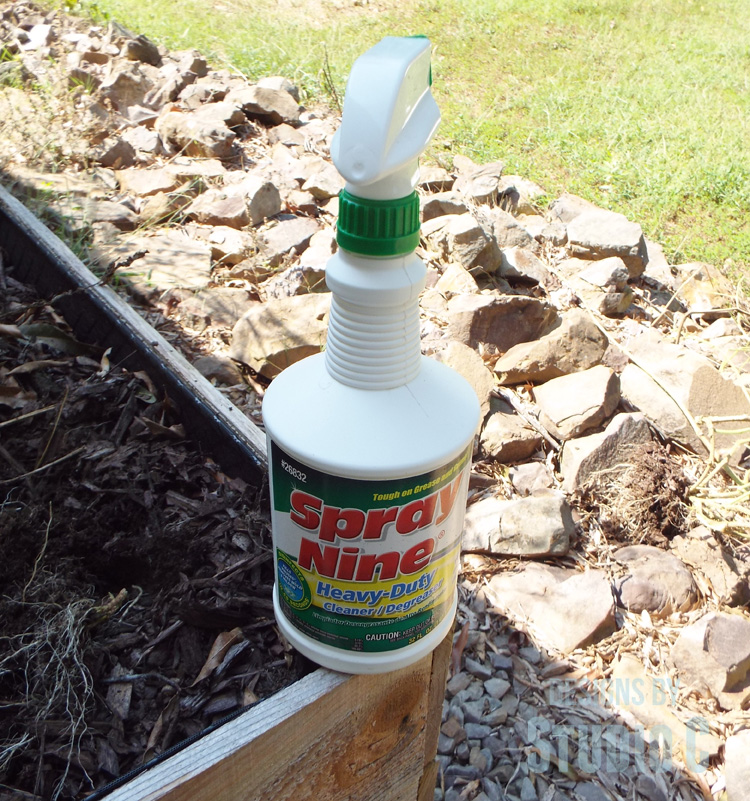 Previously, I posted about how I cleaned my old treated wood stairs with Spray Nine Heavy Duty so they would look more like the brand new deck I just built. Armed with a scrub brush and a bottle of Spray Nine, Matt and I turned those stairs from dirty and grungy to fabulously clean! (I love Spray Nine Heavy Duty so much, I purchased a gallon jug for other cleaning jobs around the house!)
Spray Nine Heavy Duty does not use bleach or corrosive chemicals yet its cleaning, degreasing and disinfecting action cleans the most tough stains, grease, grime and bacteria where others do not. The "Triple Threat" formula delivers professional strength and has been trusted for over 60 years! After hearing a couple of coworkers talk about how they use it and after my own experiences with it, Spray Nine Heavy Duty really works!
There are so many other uses for Spray Nine Heavy Duty besides cleaning vinyl or treated wood – it can be used on engines, wheels, auto interior and exterior, machinery, tools, fiberglass, vinyl siding, etc. It is also EPA and NSF approved.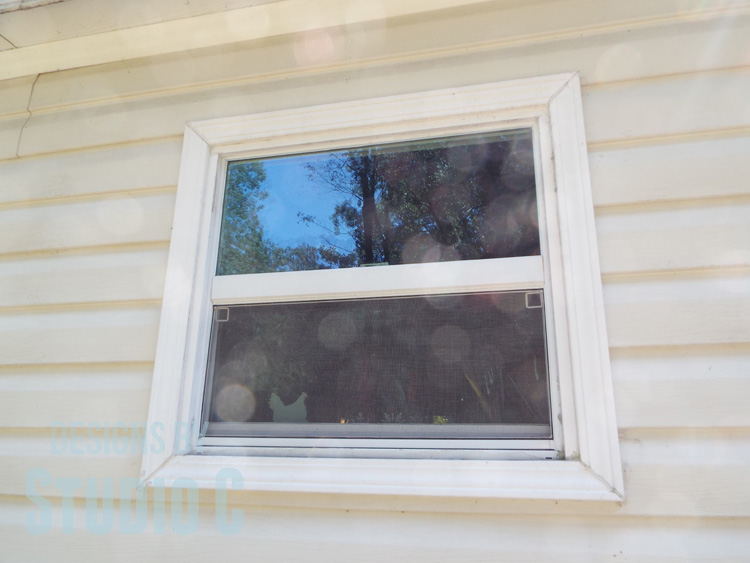 So to clean the vinyl trim around the windows, I rinsed most of the obvious dirt and grime off of the trim with a garden hose, then sprayed a healthy coat of Spray Nine Heavy Duty on the trim. (Avoid using Spray Nine on glass!) I let the Spray Nine Heavy Duty sit for a few minutes without letting it dry, then scrubbed the vinyl trim with a brush. Once the trim was clean, I rinsed the Spray Nine away with the garden hose.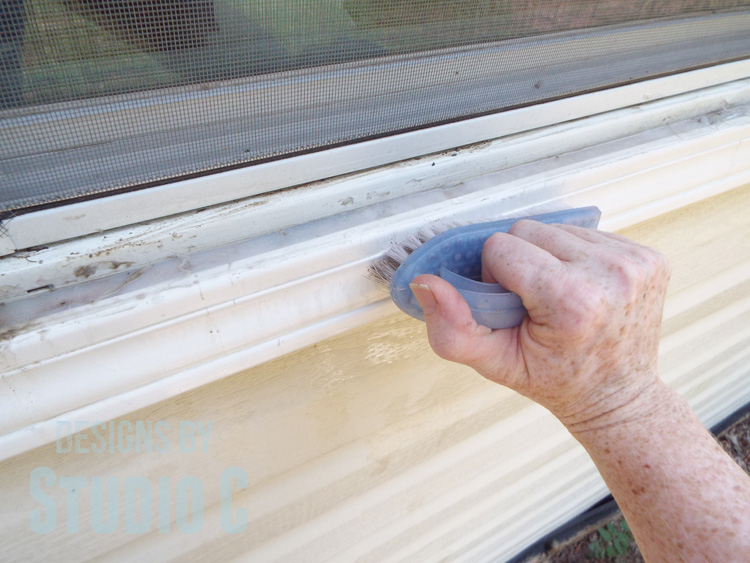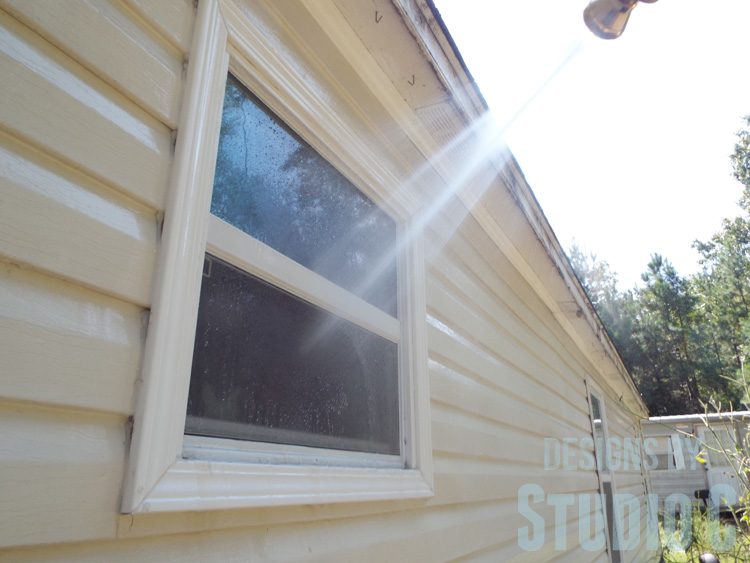 I still have to install trim around the last few windows we installed and left the trim laying on the ground in front of the windows. The trim pieces were eventually covered with dirt (red clay) but with a little Spray Nine Heavy Duty, the trim pieces look as good as new and are ready to be installed!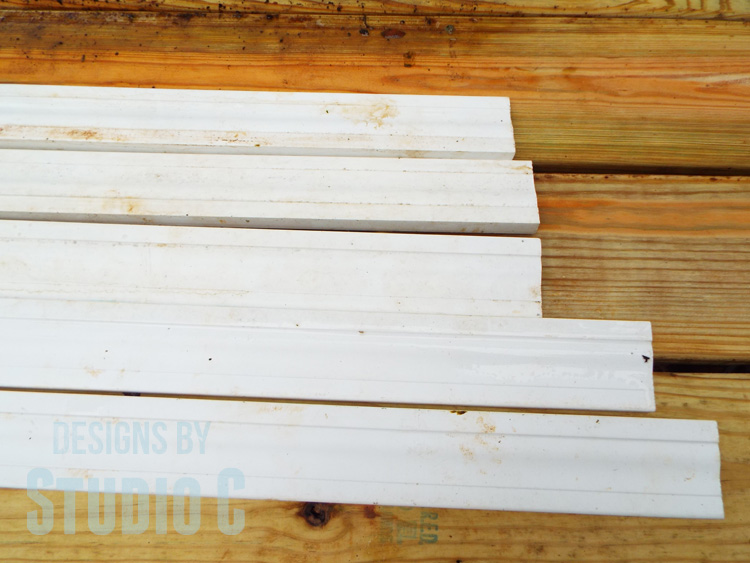 I pressure washed the house to remove the lovely green haze from the vinyl siding last year. This year, a few new patches popped up and Spray Nine Heavy Duty was able to remove it with ease! It rinsed away cleanly and it was nice not having to drag out the pressure washer!

This cleaner is my absolute favorite for its ability to easily clean the exterior of my home and make my vinyl siding and trim look like new! Try it for yourself – you won't be disappointed!
Originally posted 2016-09-28 08:00:20.