I love the "rustic" look of baskets and boxes! This would be an easy and quick way to use up a few scraps laying around! I thought it would be great on the picnic table to house condiments or a couple of two-liter bottle of soda – maybe even a few bottles of wine. It would also be a great way to organize a couple of Wine Bottle Torches!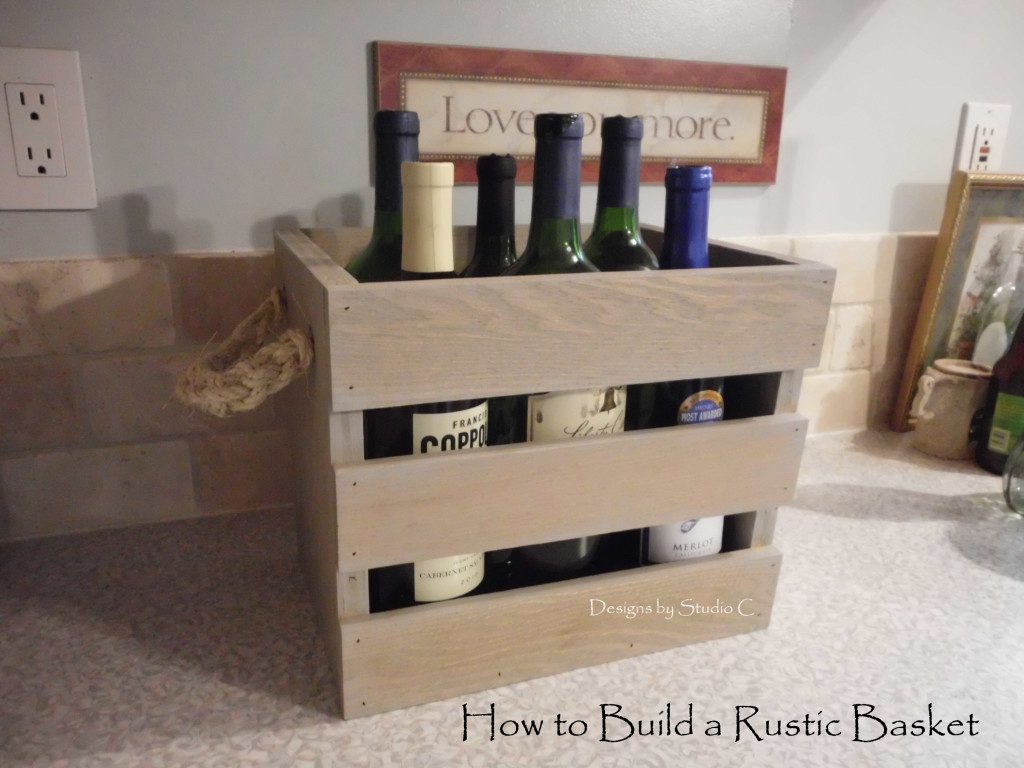 The size is, once again, totally customizable. For instance, if you prefer a longer box, add to the length of the bottom board and the slats.
I used oak plywood and a couple of 1/2″ oak strips from the scrap pile plus a coat of my favorite stain for oak – Rust-Oleum's Ultimate Wood Stain in Sunbleached!
Materials:
Scrap plywood or boards
Glue & brad nailer with 1-1/4″ brad nails (<– affiliate link!)
Stain or paint and sealer
Drawer pulls or rope (for handles)
Start by cutting the boards to size – click on the drawing to bring up a larger view. (Sorry about my pics – the shade is "moving" away from my work table!)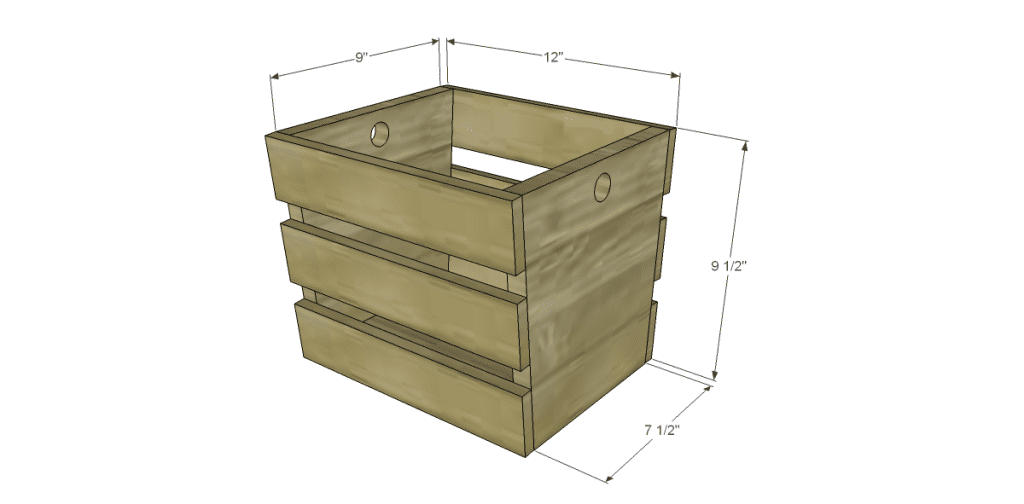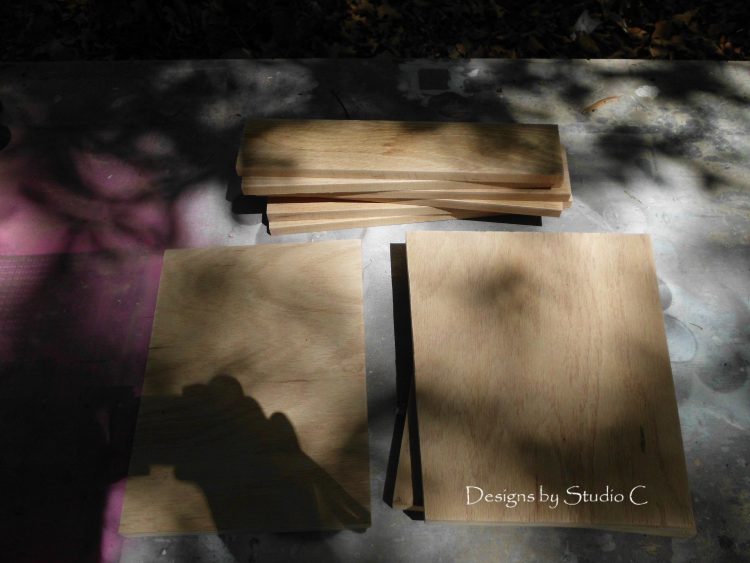 I sanded each of the boards before assembly.
Attach the sides to the bottom by running a bead of glue along one of the shorter edges of the bottom, then nail the narrower end of the side to that edge. Repeat for the other side.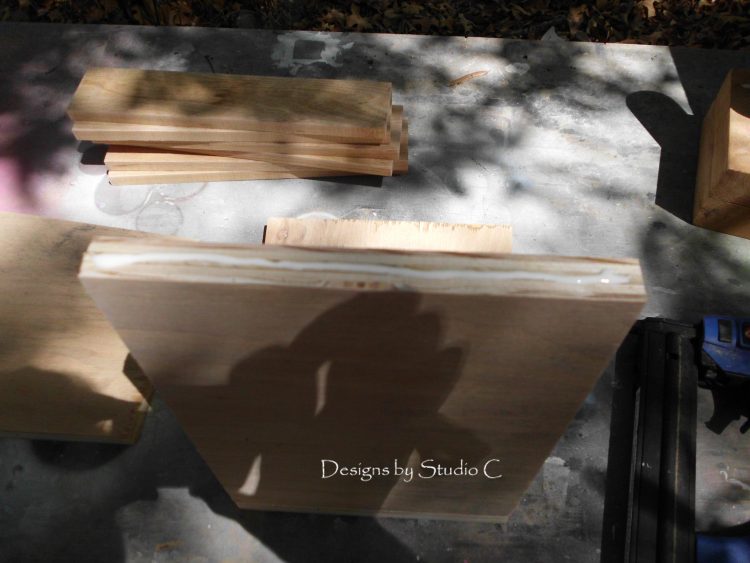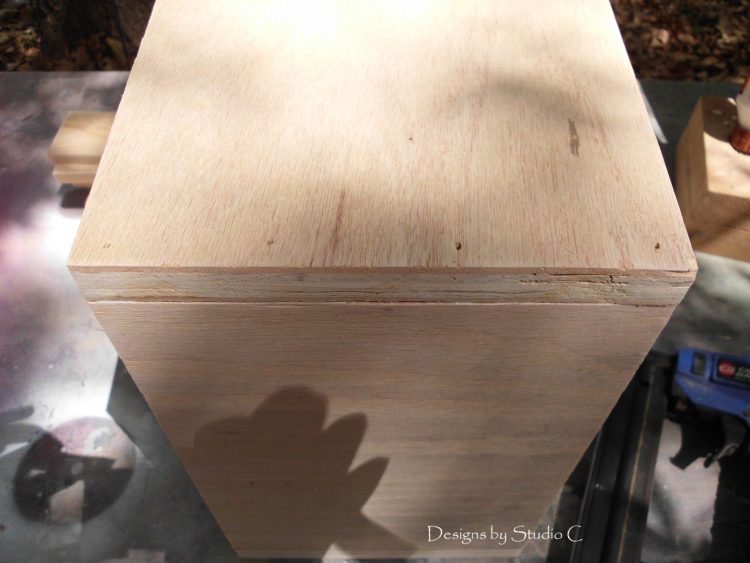 To attach the slats, start at the bottom (I find this makes it easier to square the box) by running a bead of glue along the side edge of the bottom and part way up each side, then nail the first slat in place.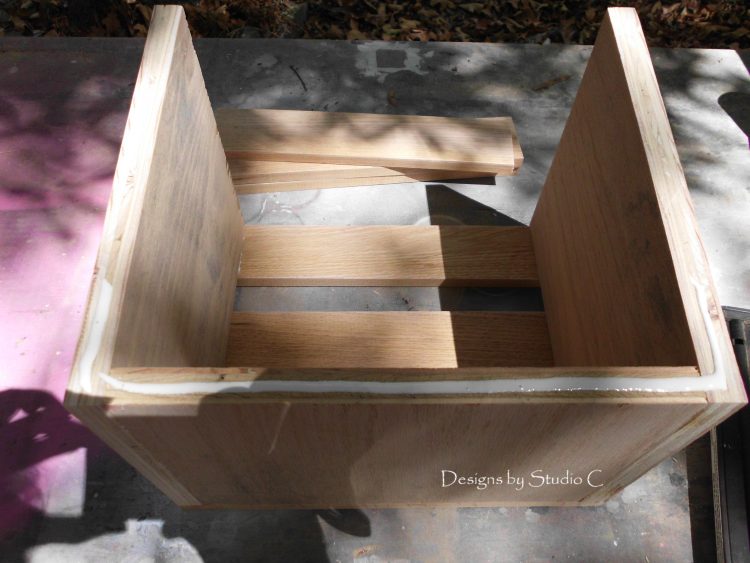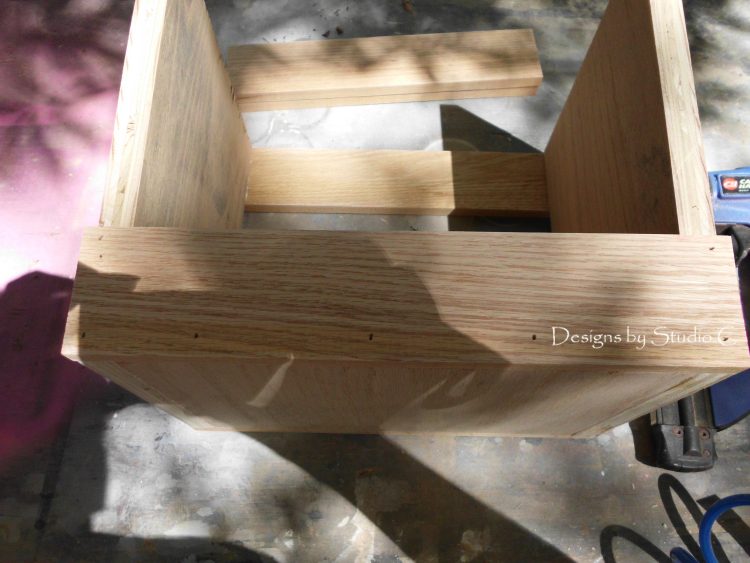 Run a bead of glue only as wide as the slat to position it in place at the top and nail into place.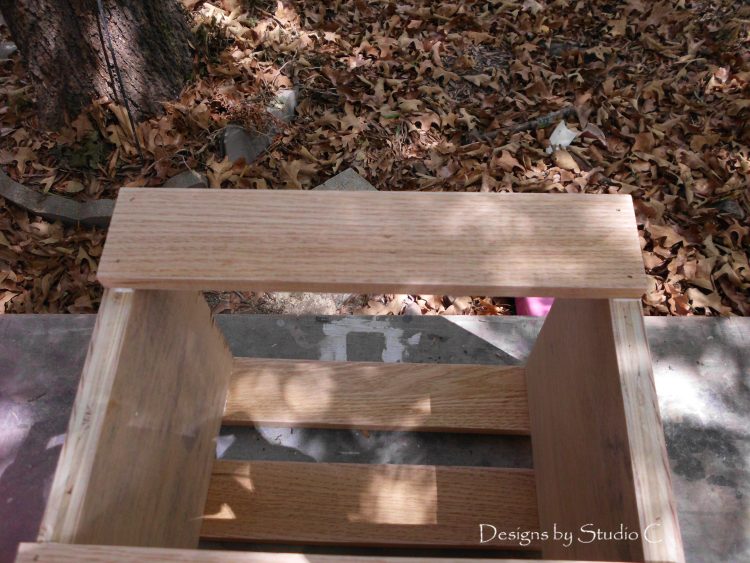 The middle slat can be "eyeballed" into position, then glued and nailed into place.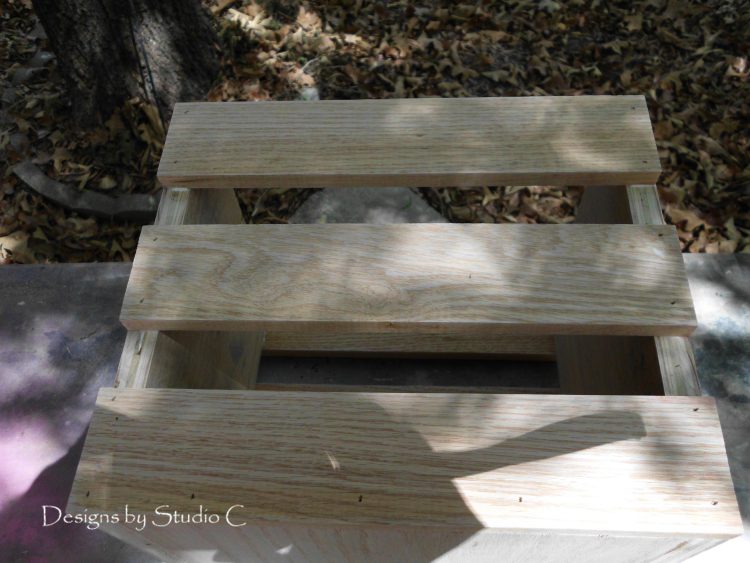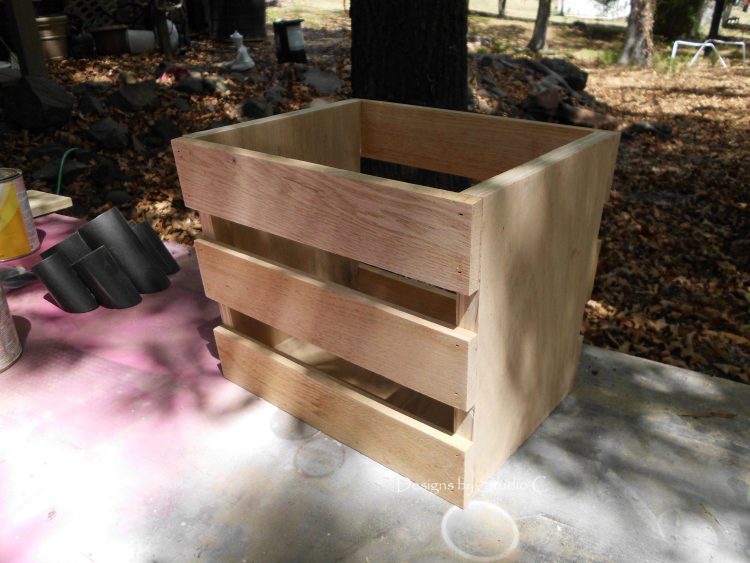 Stain or paint as desired, then seal. I used Rust-Oleum's Ultimate Wood Stain in Sunbleached then sealed with Rust-Oleum's Ultimate Polyurethane in Soft Touch Matte.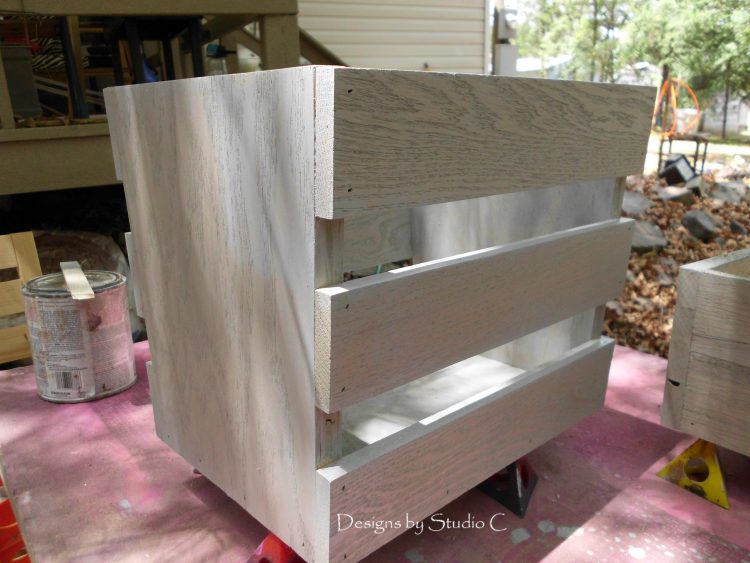 To attach drawer handles to the sides, mark the placement on each side and drill holes, then install the handles. I wanted to make a rope handle for each side. I used a 1/2″ paddle bit to bore two holes in each side.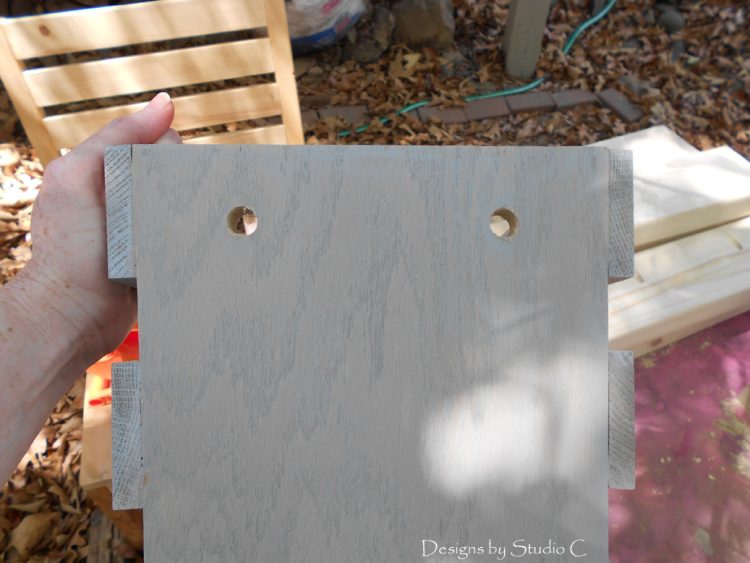 I used sisal rope and a very large crochet hook to make the handles.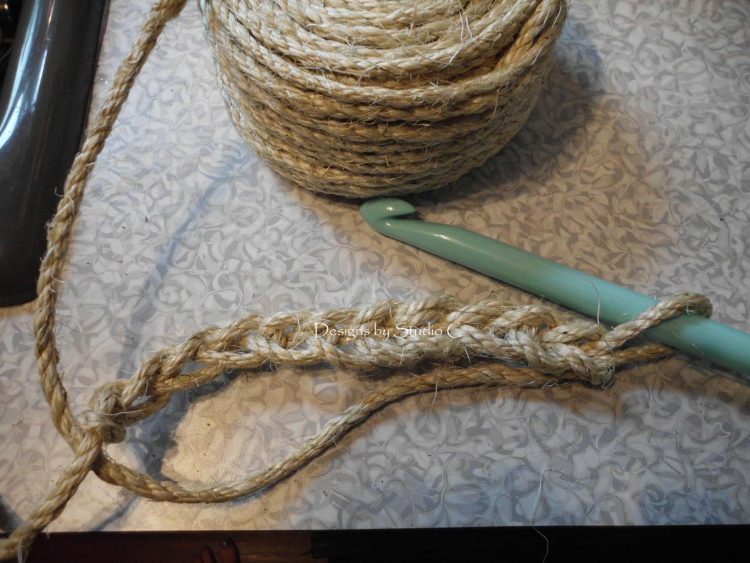 I left a long tail at both the beginning and the end of the handle, threaded the ends through each of the holes, and made a knot close to the inside of the basket.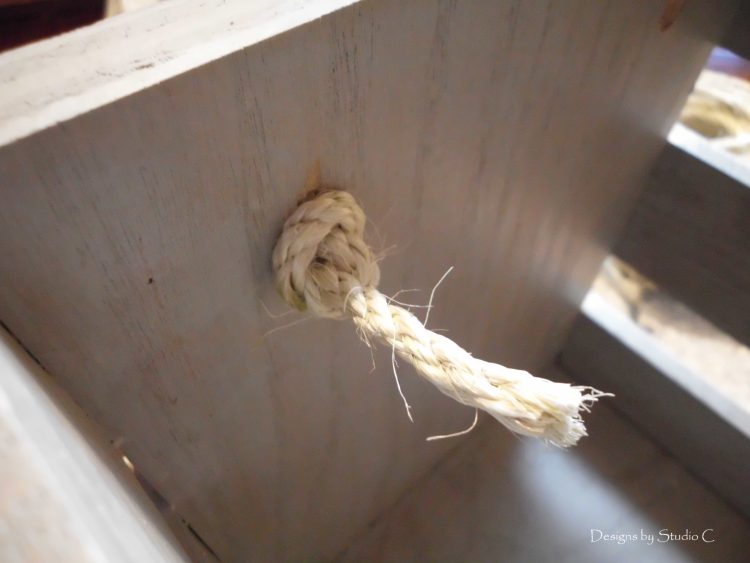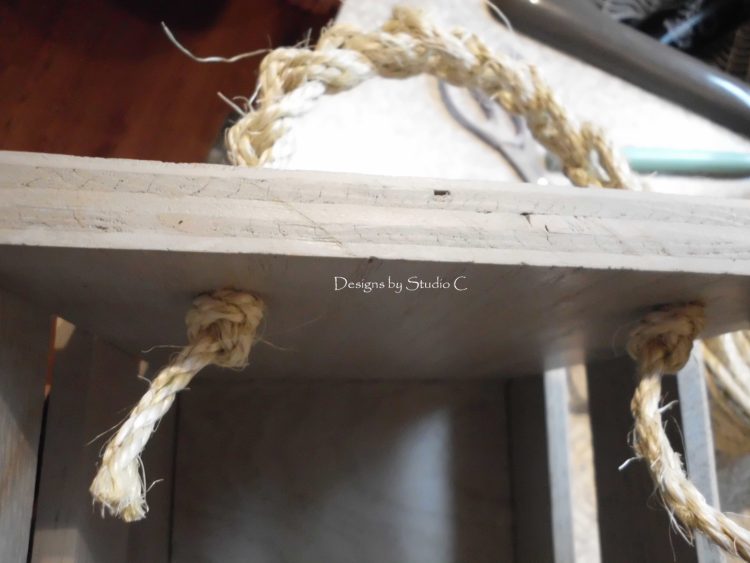 I trimmed the excess rope from the inside. Now I am ready for my next gathering! Wine, anyone??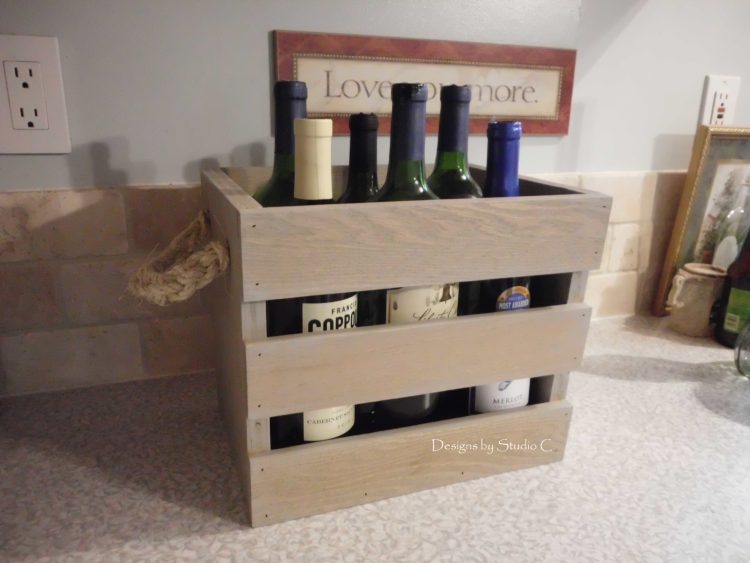 Originally posted 2012-08-02 08:00:18.