Trailer Frame Painting with Spray Paint
How I Painted my Trailer and Made it My Own
When I was in the business of building and refinishing furniture to sell in a flea market booth, I needed to have a utility trailer. It had to be something light and easy to handle (because I'm definitely not the greatest at backing a trailer but I can do it), and something that was inexpensive. I found one through Harbor Freight for roughly $500, and decided to make it my own by doing some trailer frame painting with spray paint.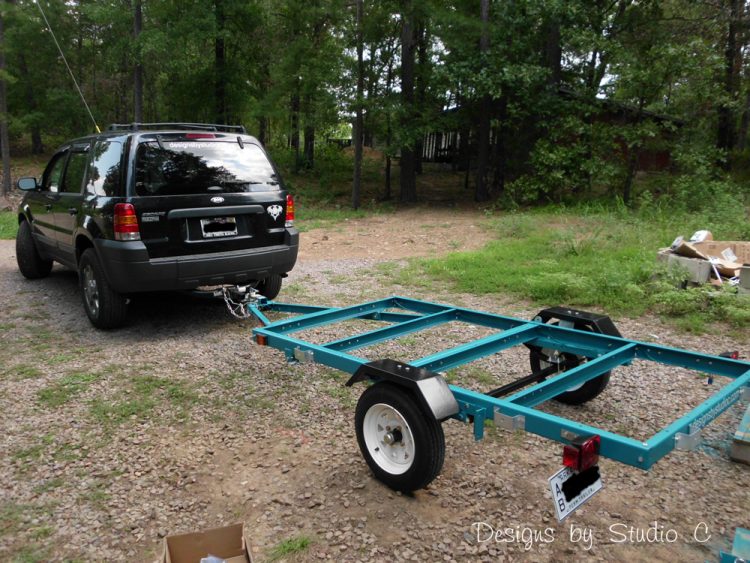 This is my car also know as "The Batcar" and this is why I refer to my car as "The Batcar". (Awesome, right?) For the record, Michael Keaton is the best Batman ever next to Adam West.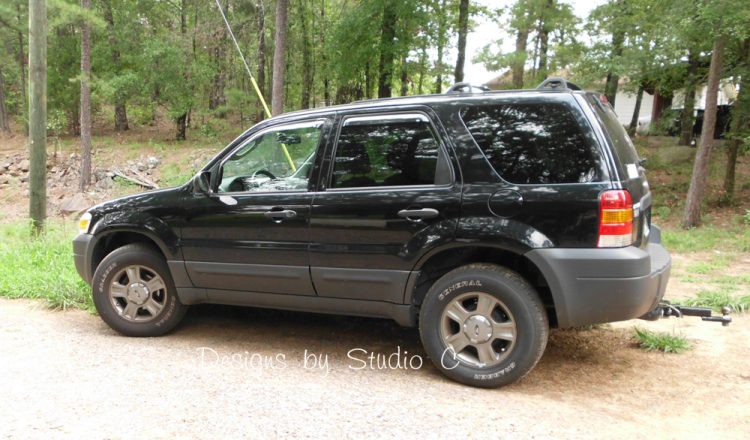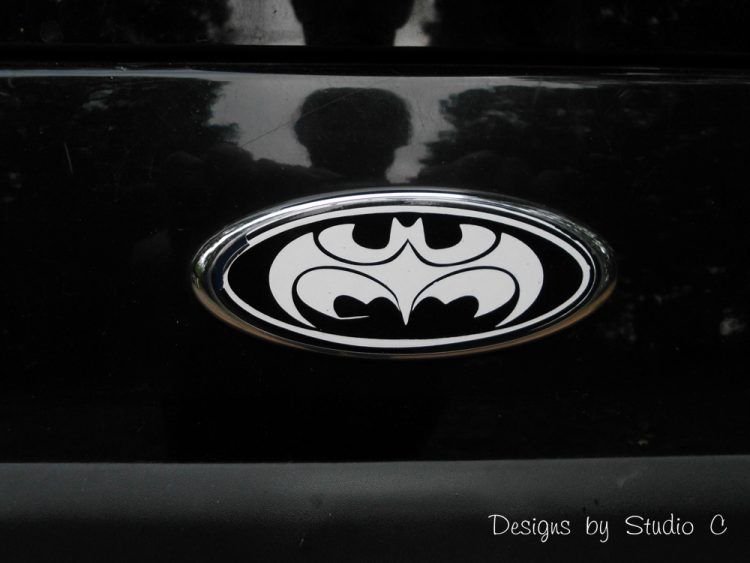 This was what the inside of the Batcar normally looked like… Full of furniture, wood and other assorted project materials.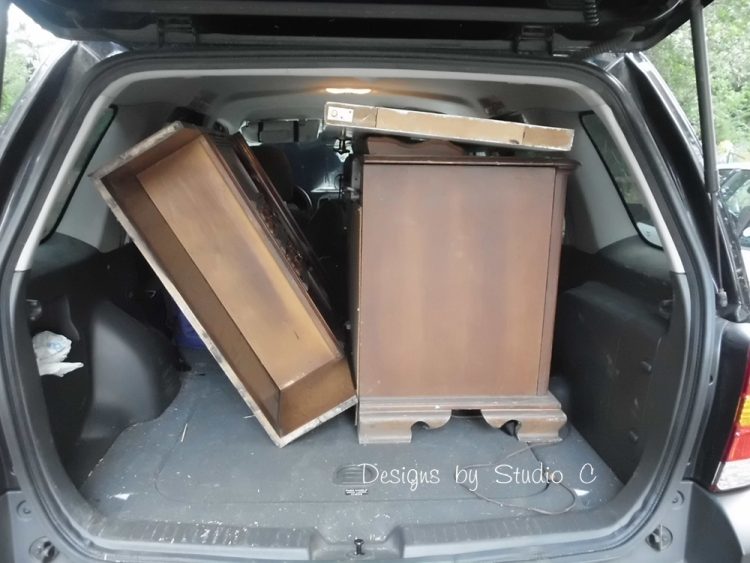 By the way, the console TV in the photo above became a really great cabinet with fabric covered doors!
So, when I decided on this trailer kit from Harbor Freight, I was surprised to find that it came in boxes and needed assembly. Without a doubt, the boxes fit into the Batcar, no problem. The fun part was going to be unloading those heavy boxes but the really fun part was the ability to paint the frame to reflect my personal taste. Plus, if the locals ever decided to steal it, it would be super easy to identify!
Once the boxes were unloaded, the parts were laid out on pallets, lightly sanded to scuff the finish and sprayed with a rusty metal primer (RustOleum is my favorite!). I used two coats of paint.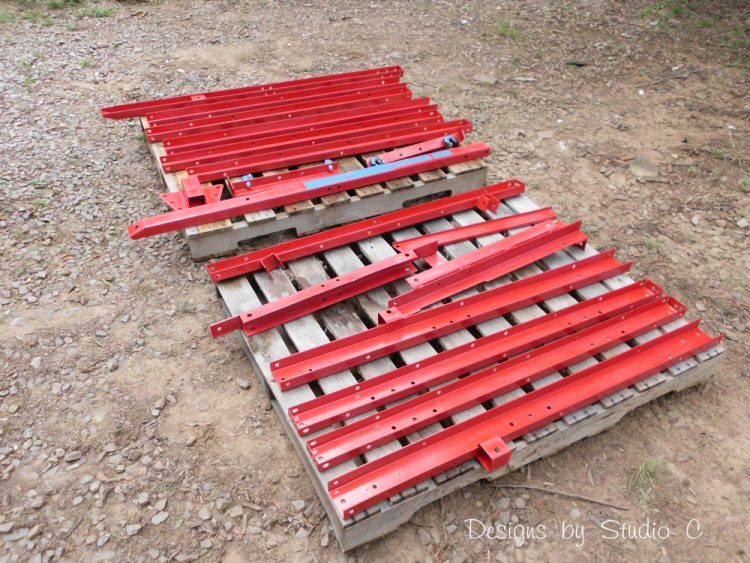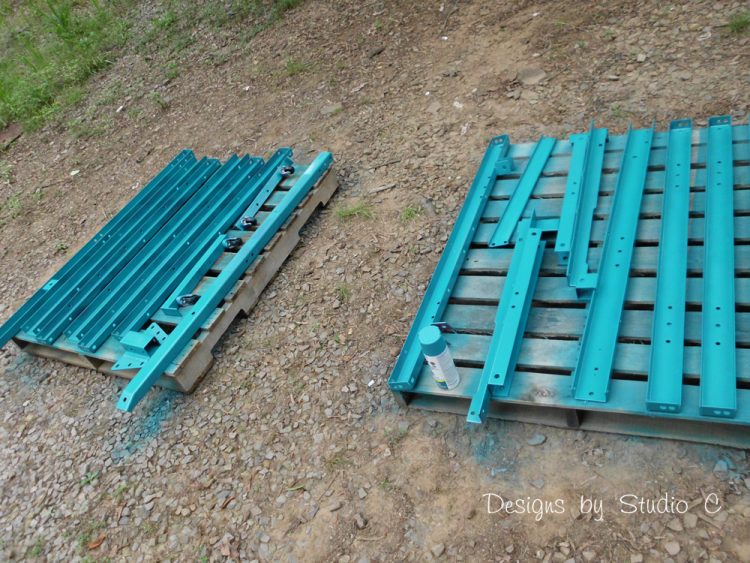 The parts took the spray paint very well, and it was so easy to put together especially with help from my kitty, Sir. He's the best helper and kept the plastic from blowing away. He also helped interpret the assembly instructions from inside the box when I had trouble, ha ha!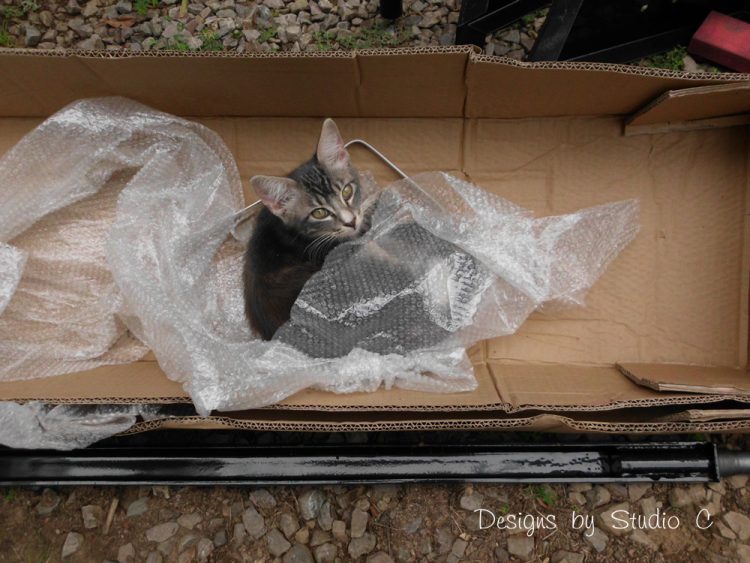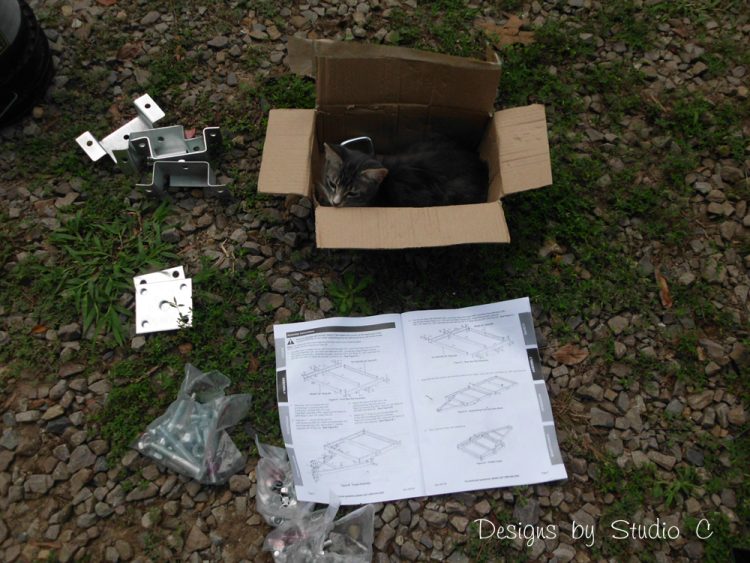 The kit came with brake lights and wiring, side running lights and a license plate frame. There were also brackets included to make fence-type walls which I eventually built after adding a treated plywood floor. I still need to add a jack to the front.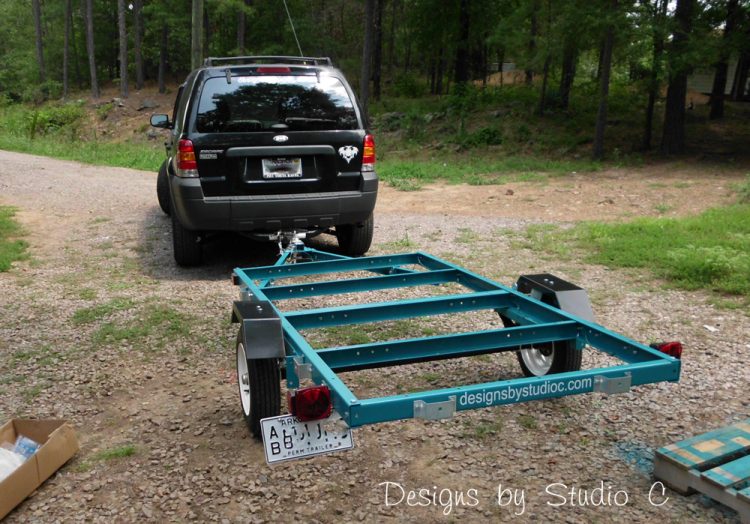 UPDATE: this trailer was actually painted 10 years ago and the paint still looks perfect! I may try to source new wheels because I'd like something a little larger but overall, this was a great purchase for my needs!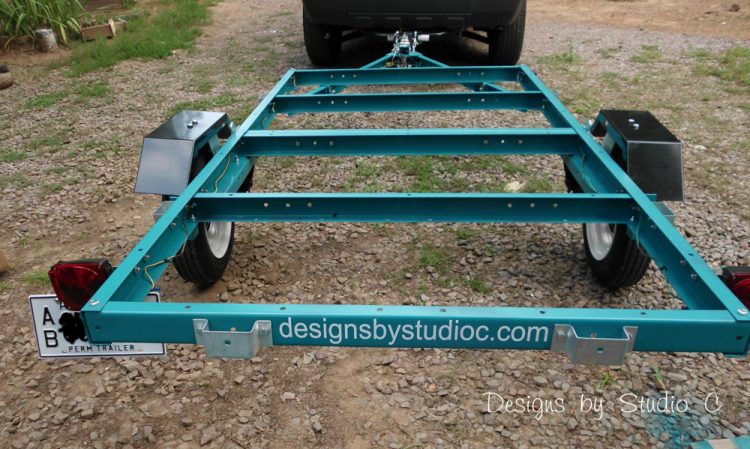 This trailer does have a weight limit and obviously, isn't for hauling heavy items but it's perfect for a DIYer like me to haul furniture or building supplies back and forth!
Have questions about the trailer or painting the trailer frame with spray paint? Leave a comment below!
Sharing with: Fluster's Creative Muster, The DIY Dreamer,  Start at Home,