How to Revamp an Old Console TV Cabinet
Turn an Old Console TV into a Cabinet!
You know it's bad when you can spy a piece of furniture left on the side of the road a couple of streets over from the road on which you are travelling, do you know what I mean? That is the case with this console television. It was in the gutter and I just had to look at it. It was in fabulous condition! Into the vehicle it went with the best part being that I already had an idea to turn this tv console into a cabinet!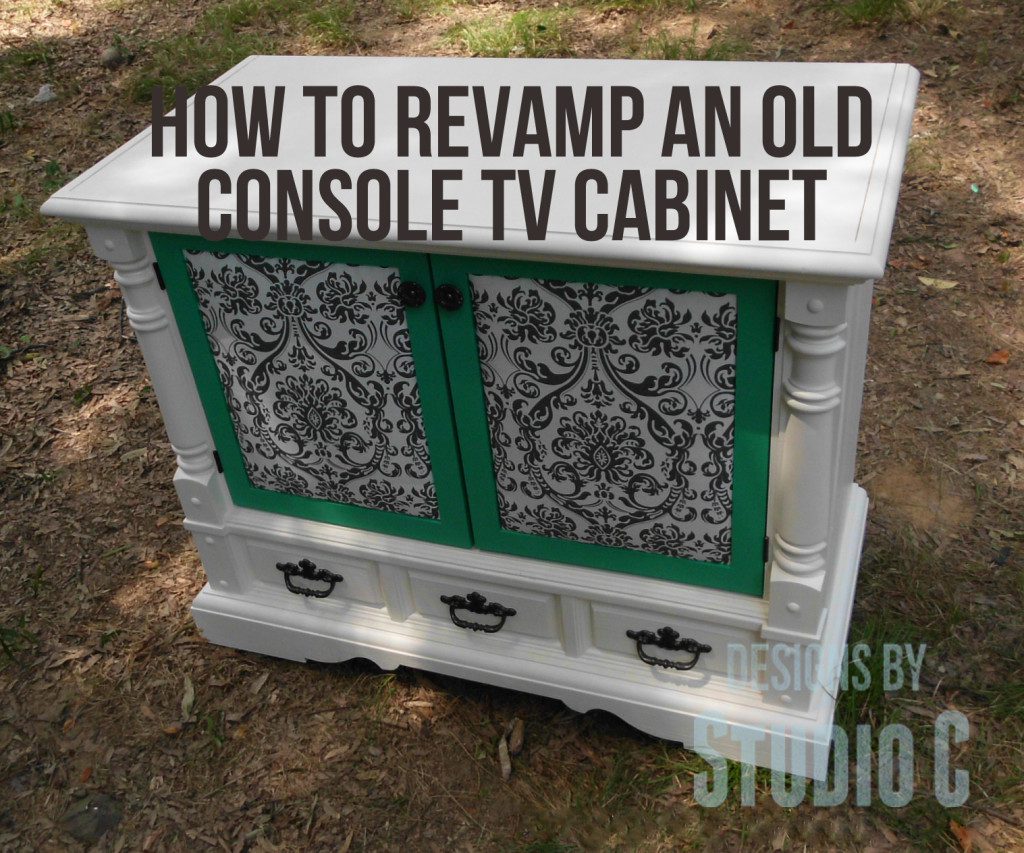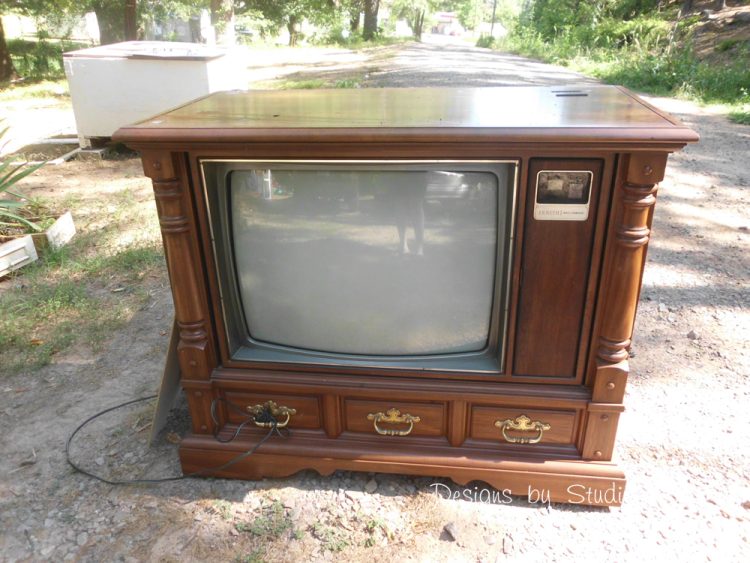 I started by removing the parts for the TV from inside the cabinet. From what I understand, this is a very touchy thing to do since parts of it can actually implode! (Seriously, google it!) Anyway, if you are creating a project like this, use the utmost caution and safety, then dispose of the parts properly!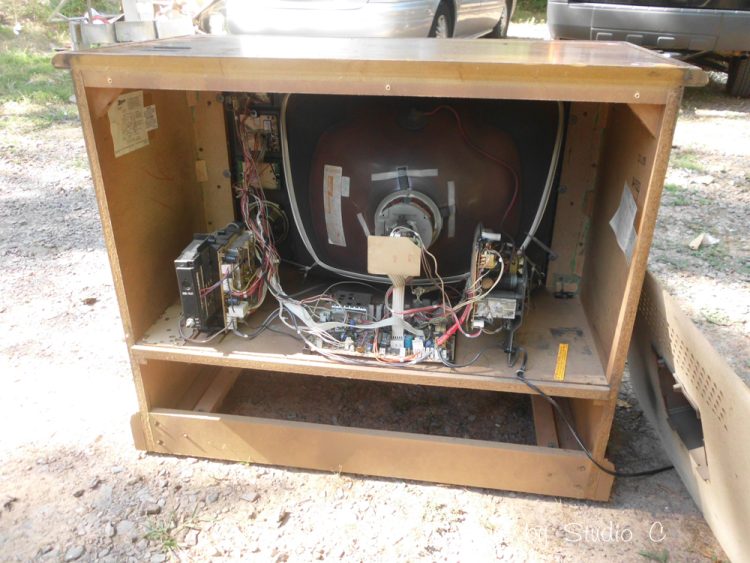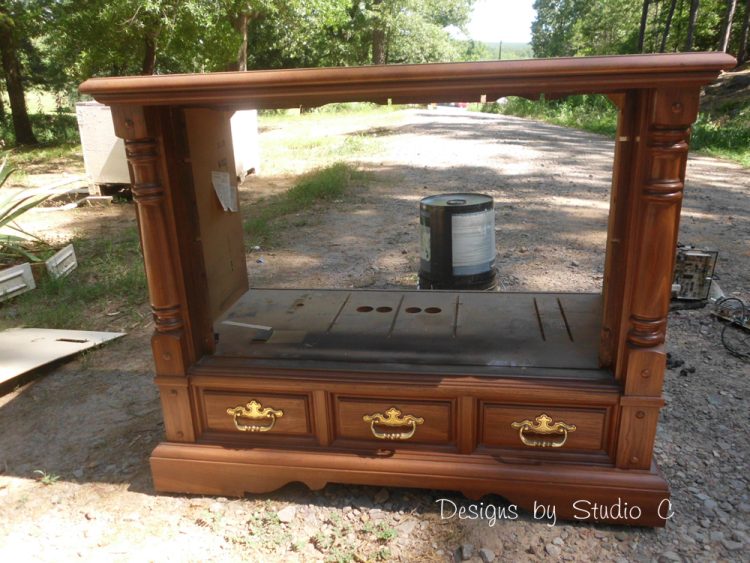 The main body of the cabinet is constructed out of 3/4″ MDF, with the front "pillars" and "drawers" being plastic. I cut a piece of 1/4″ lauan to fit in the bottom of the cabinet then secured it with glue and 1″ brad nails.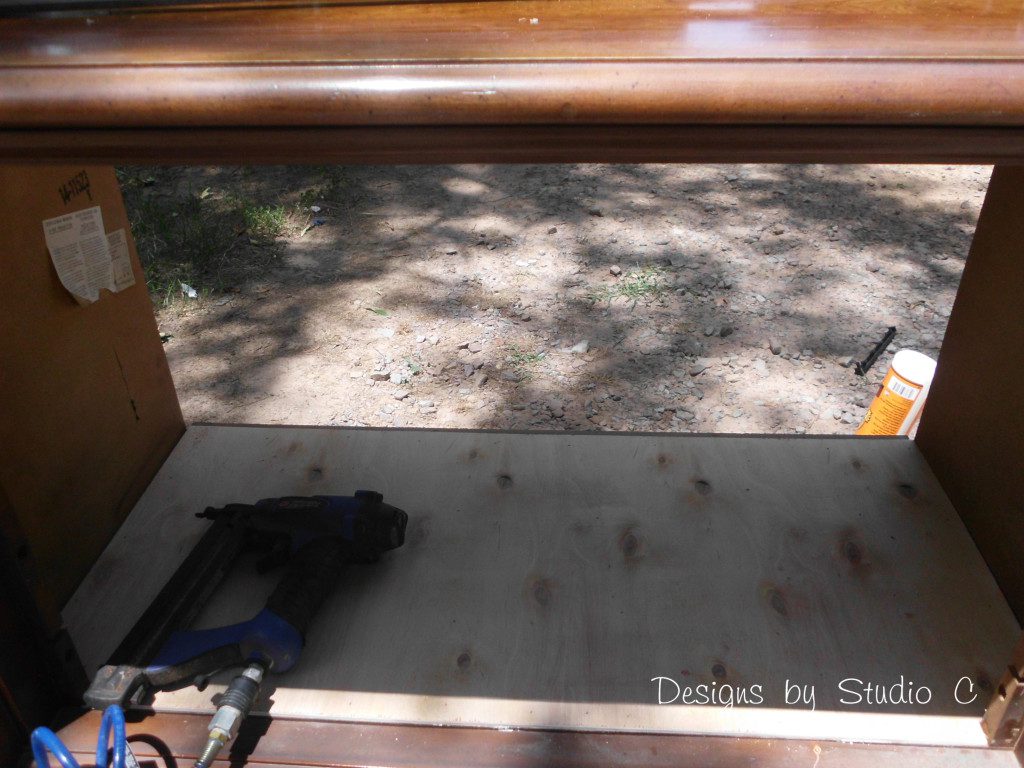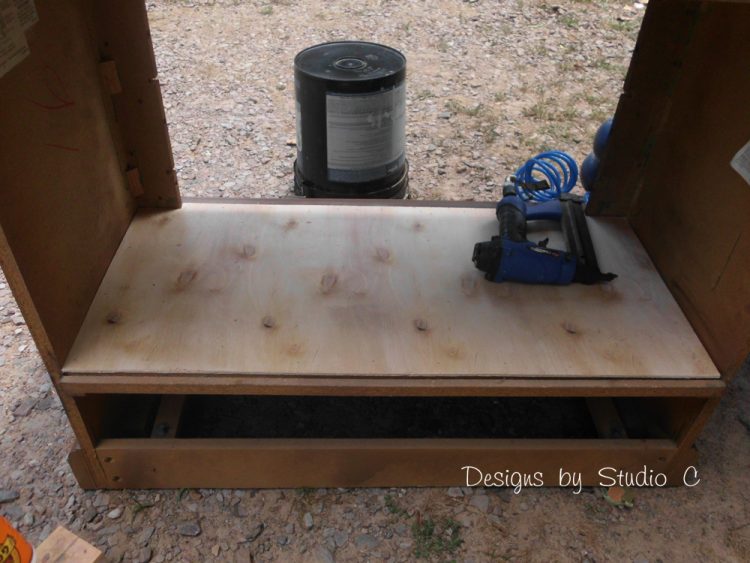 The back of the cabinet had a piece that extended out with a groove in it where the old back was located. I cut another piece of lauan and it fit perfectly in the groove.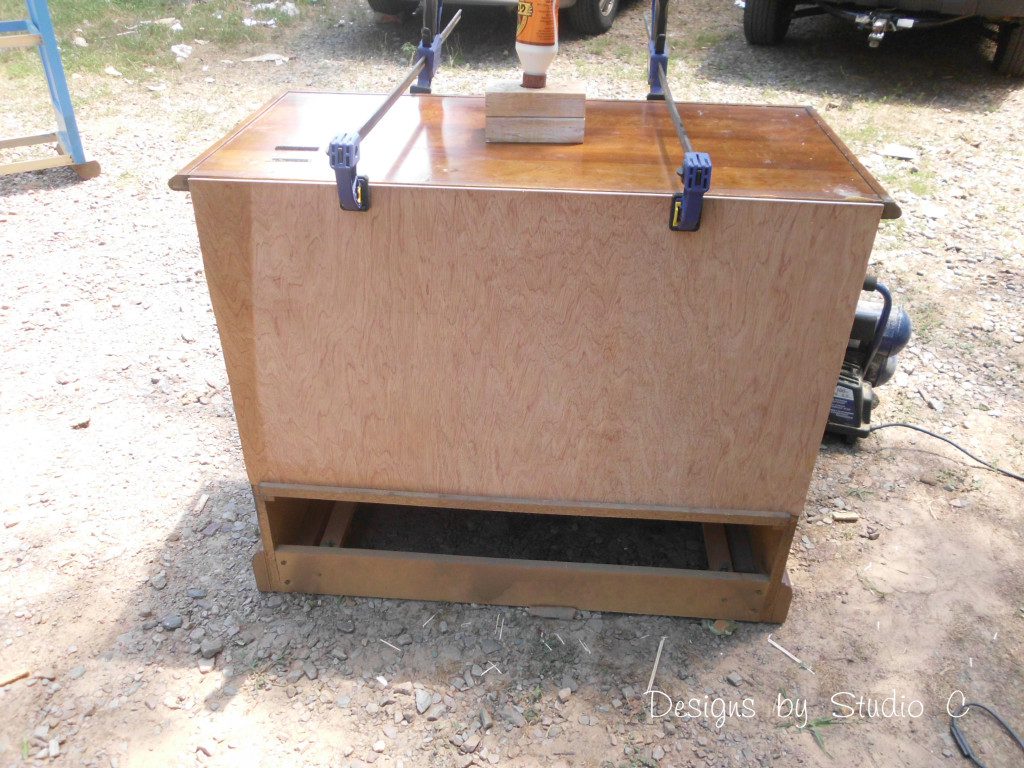 I'm not normally a huge fan of spray primer but for the finish on the MDF, you'll need something that will bite into it so the paint doesn't peel off later. After sanding the top to smooth some of the bumps from minor moisture damage, I gave the cabinet a healthy coat of Zinsser BIN spray primer. This primer is perfect for slick surfaces! I gave the cabinet a couple coats of Behr in Delicate Lace.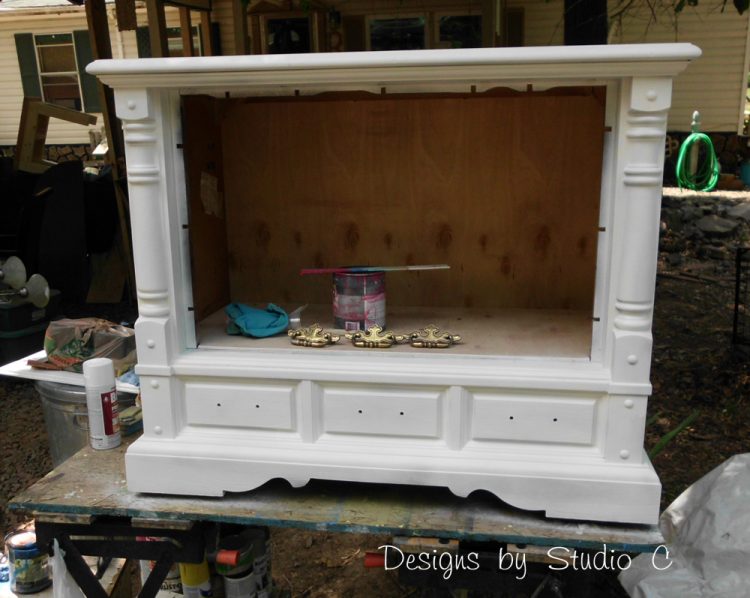 I had already removed the hardware from the front of the cabinet and primed it. I decided to use Rust-Oleum Metallic spray paint in Charcoal ~ which I did not take a close-up photo of!!
I also built door frames to fit in the opening and created a tutorial on how to make them. I painted them in Valspar's Pantone Emerald (which is supposed to be the color of the year for 2013), and covered the center panels with dacron upholstery batting and this super-cool cotton duck fabric.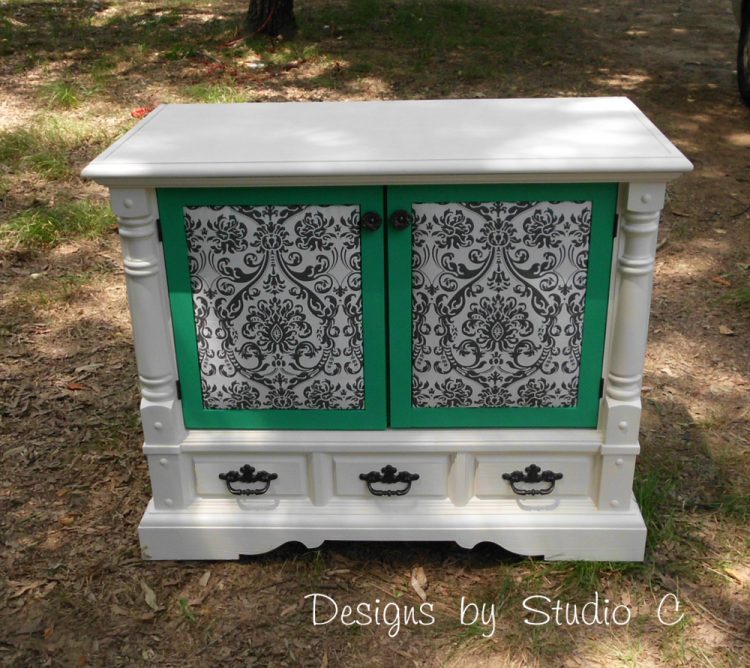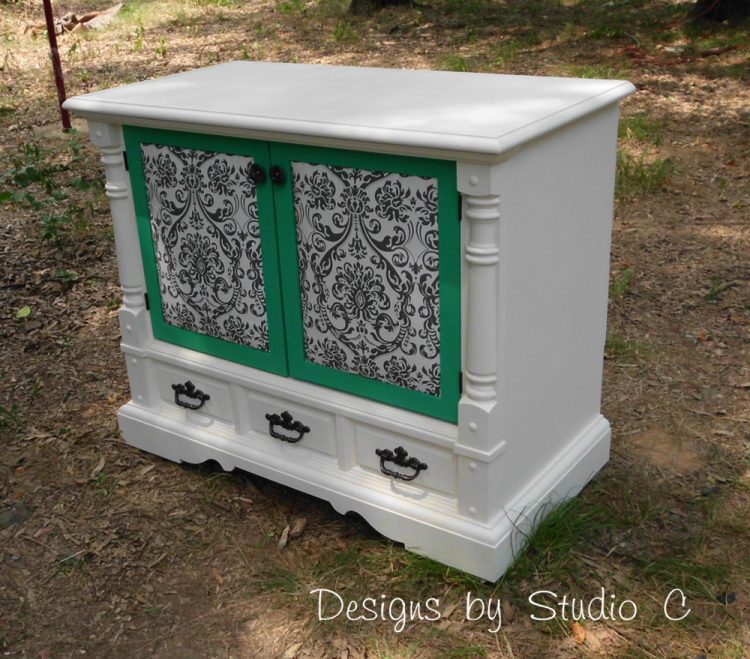 Another great feature of this cabinet is that it is on casters!! Yahoo! So whadda ya think?? I guess it is true ~ one person's trash is definitely another person's treasure! Now that I've created a tutorial on how to revamp an old console tv cabinet into something fabulous, I've been on the hunt for more!
Sharing with:
Real Family Fun with the Coake Family, Fluster's Creative Muster, House of Hepworths, Funky Junk Interiors
Originally posted 2013-07-11 08:00:11.