My Mission to Restore and Refinish an Oak Desk Chair!
Restoring an Antique Solid Oak Desk Chair
I saw this awesome chair at my local Habitat for Humanity ReStore and I immediately fell in love! It is solid oak (quartersawn, I believe) and was needing a little TLC. The joint at the seat had split, was very dry, and the spring was rusty. I paid a whopping $8.00 for it (fantastic for an antique oak desk chair!!) and as I was loading it in the car, I already had a plan as to how I was going to repair and refinish it!
I started by taking the chair apart. Some of the buttons that hid the screws were glued in, so I had to drill those out to get to the screws. The first order of business was to repair the seat where it had split. I used my pocket hole jig to drill pocket holes on one side of the split, then used glue and 2-1/2″ pocket hole screws to pull everything together tightly!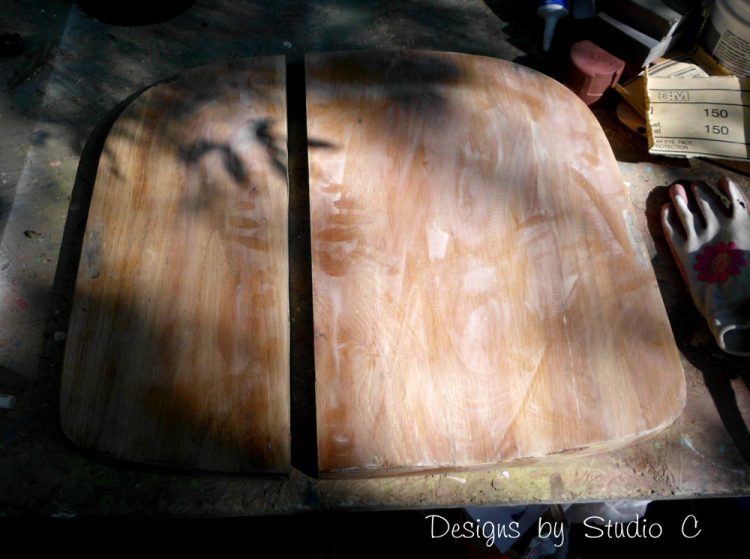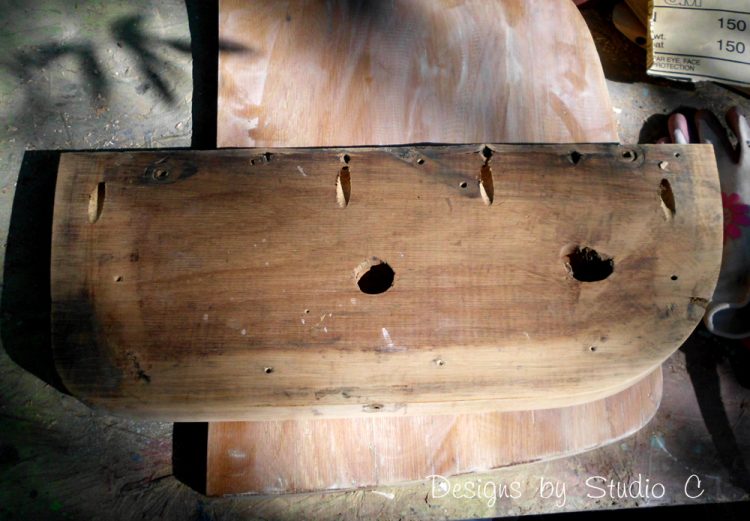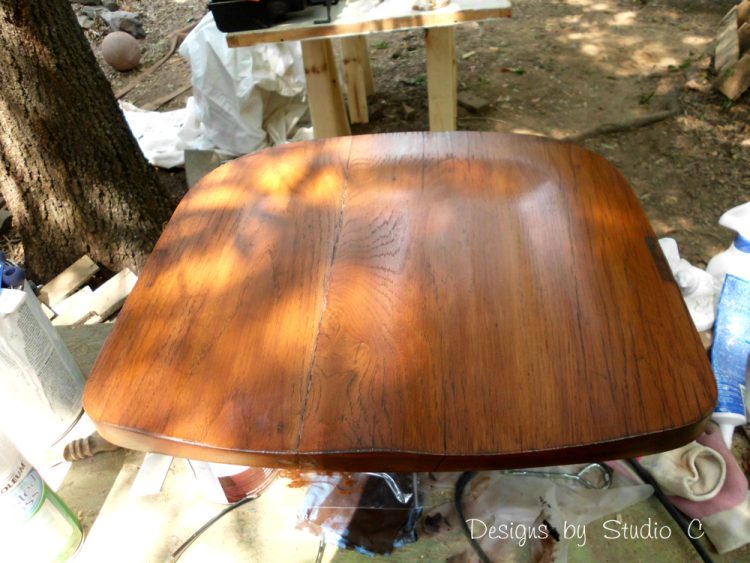 Next, I throughly sanded all of the pieces and prepared them for a new finish.  I think painting oak is a bad idea so I settled on a new stain color by Rust-Oleum called "Carrington". It is a brownish color and I ended up applying two coats because the first coat looked a bit too orange. I sealed all of the pieces using Rust-Oleum's Ultimate Polyurethane in Matte. I put everything back together replacing parts as they needed to be.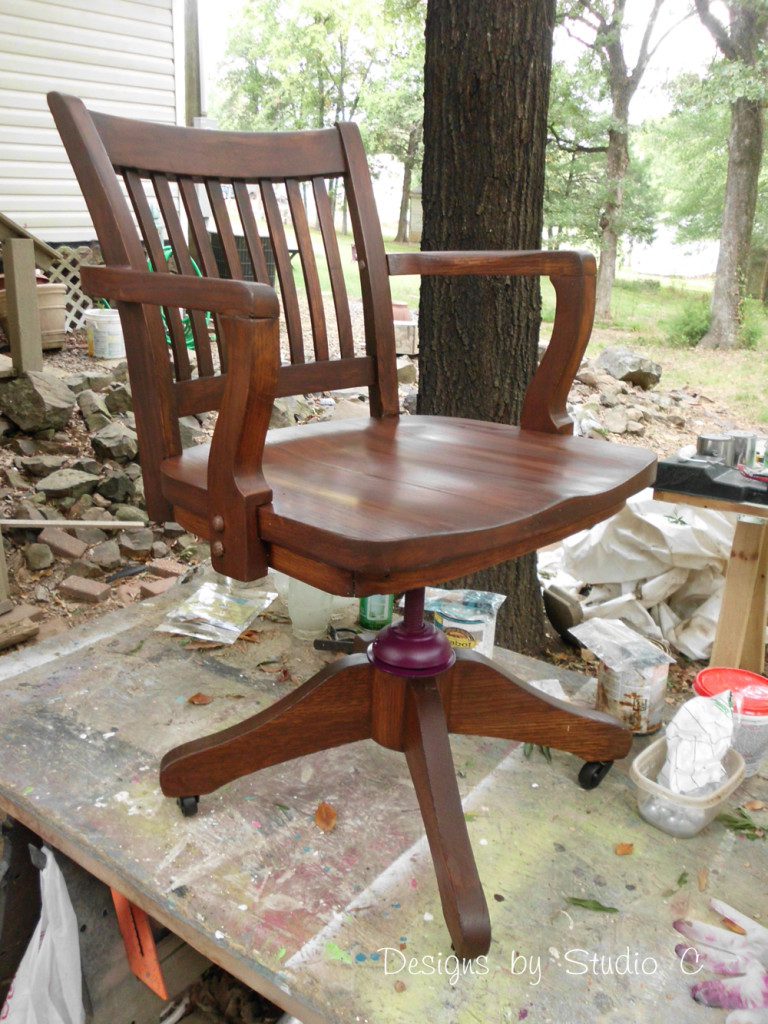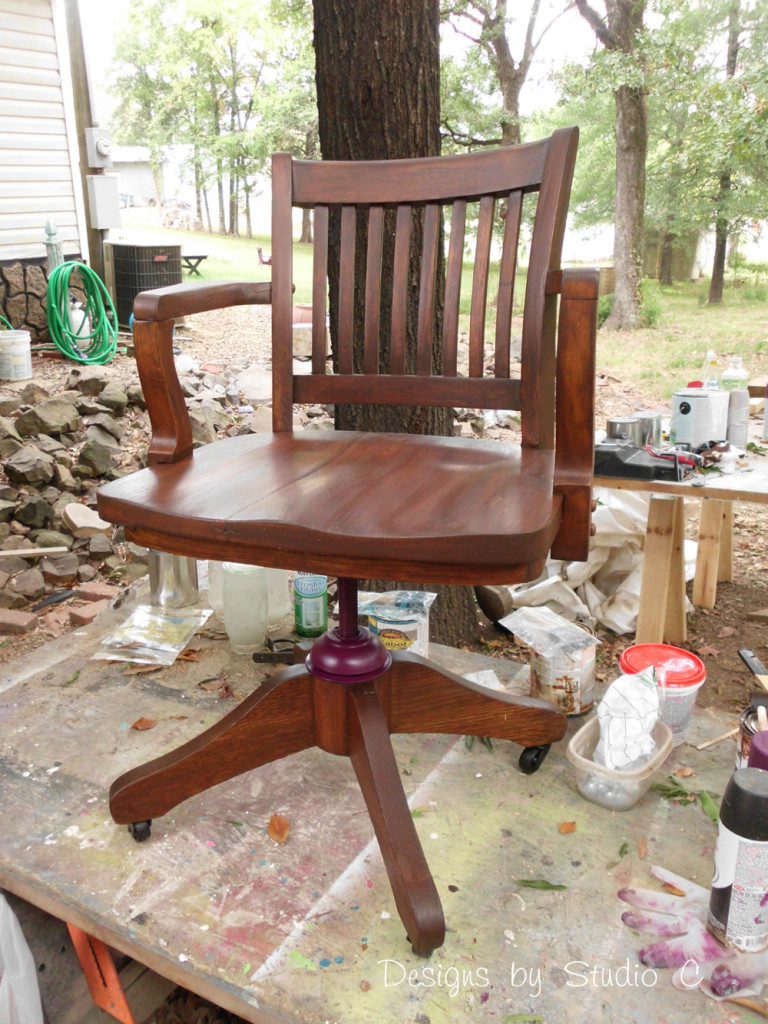 I cleaned up the spring and all of the other metal parts, as well as the screws. Then because I have to use a shout of color somewhere, I spray painted them using Rust-Oleum's 2x Ultra Cover in Satin Aubergine which is a gorgeous purple-y color!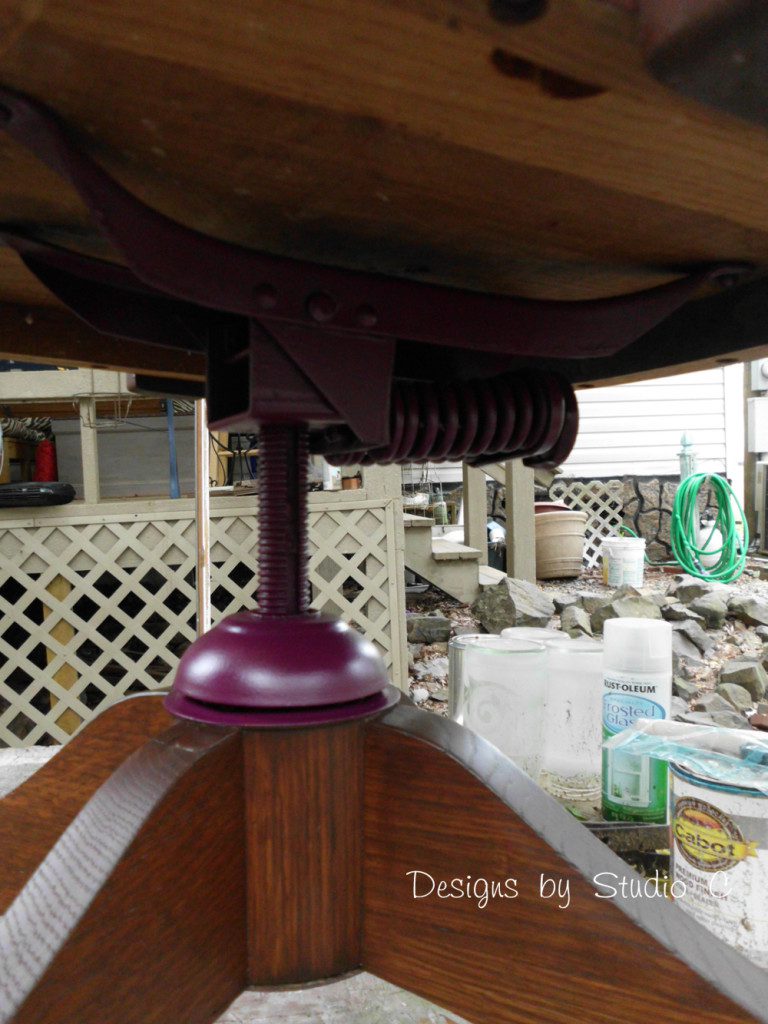 So what do you think? I am so happy with the way the chair came out! I am on the hunt to repair and refinish another antique oak desk chair, though I don't think I'd want purple-y metal hardware on this chair! Maybe gold?
I was not asked to or compensated for mentioning Rust-Oleum products. I am a huge fan (i.e. "stalker"). These products work well for me and I like sharing my experiences with my readers!
Originally posted 2013-10-08 08:00:06.