My Projects for ReStore & After
Projects I Created for a Habitat for Humanity Benefit!
It is no secret that I am a huge fan of our local Habitat for Humanity's ReStore! I buy a lot of fantastic items there that I use in a lot of my projects. Our local HFH has a benefit event every year called "ReStore & After". What happens is local artists and DIYers like myself take items from the ReStore and transform them to be auctioned off with the proceeds benefitting HFH! I am so excited to be able to participate this year and hope to do so for many years to come!
So, in honor of the event this week, I thought I'd share my creations!
I took this light fixture in all of its brass and glass glory and transformed it into…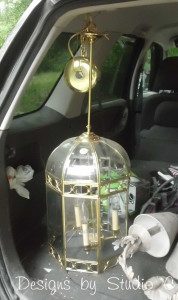 …this! I taped off all of the glass panels (they were leaded in and could not be removed) and primed the frame then spray painted it white. Once that was dry, I taped off the frame and etched the glass. I wrapped the socket covers with scrapbooking paper.
Next, I used this old, grimy headboard to create…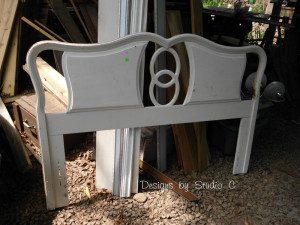 …this gorgeous bench! I built the frame using reclaimed lumber, the primed and painted the entire piece. The seat boards are also reclaimed which I sanded and stained.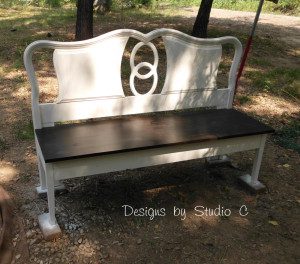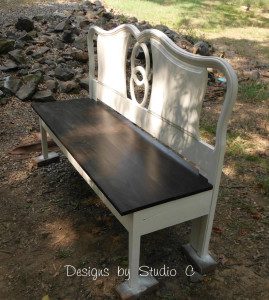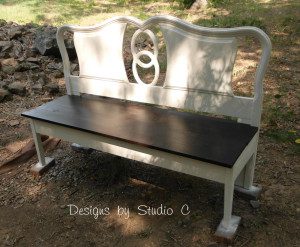 And just because I love HFH so much, I am throwing in this Old Door Bench as a donation! The parts to create the bench were purchased at the ReStore.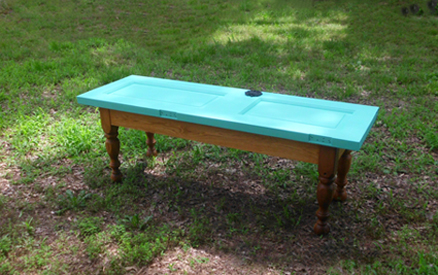 Since I get so much benefit from the Habitat for Humanity ReStore, it was only fitting that I give back. I hope the projects I've created bring them lots of well-deserved funds!