13 Creatively Clever Corner Furniture Projects
Thirteen of the Most Awesome Corner Projects on Hometalk!
When I was contacted by Alex at Hometalk to create a board featuring Corner Furniture Projects, I jumped at the chance! Not only was I terribly flattered that she liked my Old Door Corner Bookcase, but I was also excited to see corner projects created by other DIYers because I am always looking for ideas!
What is Hometalk? It is only the coolest place where DIYers show off their projects, bounce ideas off of one another, and ask questions about Home and Garden topics! I have learned tons of information just by hanging around (i.e. "stalking") and reading posts submitted by other DIYers!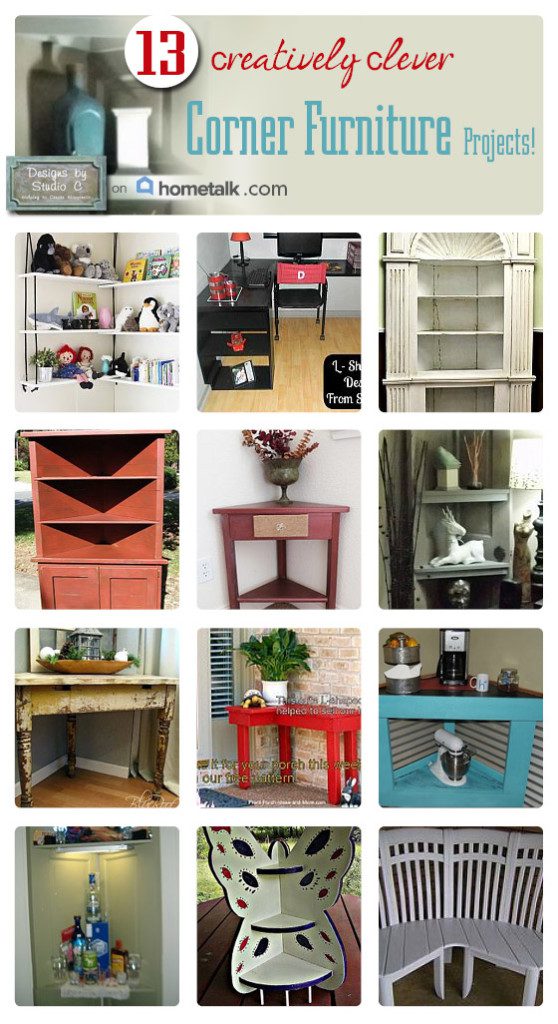 There are some excellent ideas here – shelving, tables, benches, bookcases, cabinets! Take a look at my board on Hometalk by clicking the photo. I hope you are as inspired as I am by these projects!