Turn an Old Screen Door into a Chalkboard with Shelves
Repurpose an Old Screen Door into Something Functional!
A couple of years ago, I built a new screen door for my back door out of PVC planks. The old screen door (that I had also built) had been stored outside ever since. I'm not really sure why I was hanging onto it until I saw this awesome repurposed screen door. (Gail does some of the most fabulous work!) I was inspired to turn my old screen door into a chalkboard with shelves and am loving how it came out!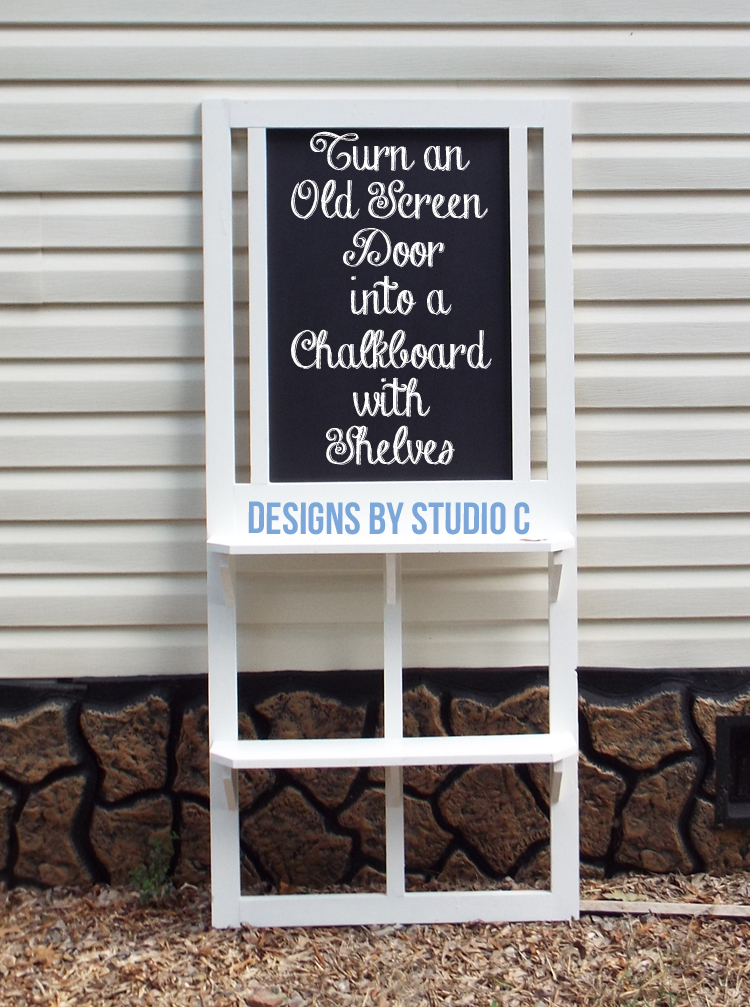 I knew I wanted the upper portion of the door to be a chalkboard and I decided to copy Gail's idea and add shelves to the middle and lower portion of the door.
I added vertical strips in the top opening to accommodate a prefinished chalkboard panel (available in a 2′ x 4′ piece at Home Depot). I also added a vertical strip in the center of the lower portion of the door for center shelf supports. I cut shelves out of 1×6 boards with angled ends, and also cut braces for the shelves. I secured the braces to the screen door from the back with 2″ screws, then secured the shelves to the brackets with 1-1/2″ screws.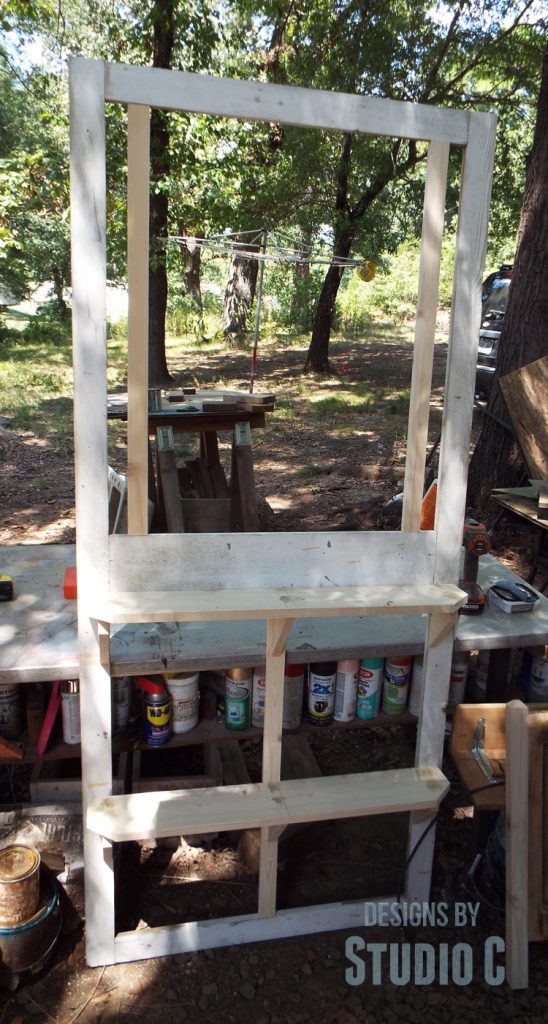 The door was already weathered from being outside for awhile, so I sanded everything and gave it a fresh coat of paint.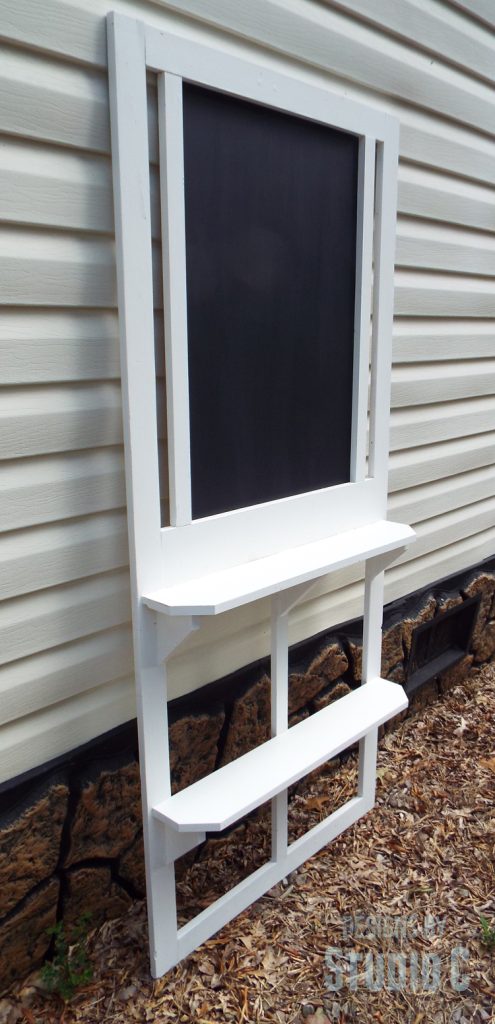 I changed my mind about the prefinished chalkboard panel and used chalkboard paint on a piece of 1/4″ plywood instead. The paint costs the same amount as the panel and I can make way more chalkboards using the paint over wood than I can with one panel! I secured the chalkboard to the back using 3/4″ screws.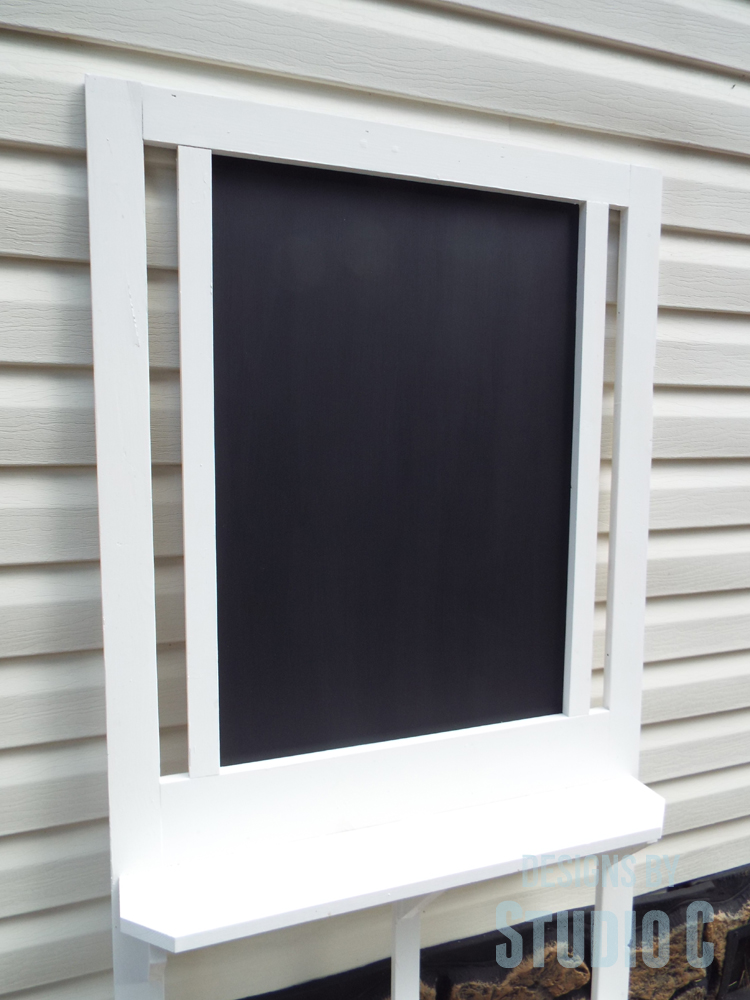 I plan on putting this piece in my flea market booth. The last screen door I repurposed (as a cork board) I used as a place to hang photos for my son's graduation party. Once I was finished with it, I put it in my flea market booth where it was purchased by a teacher for her classroom. That is a fabulous idea!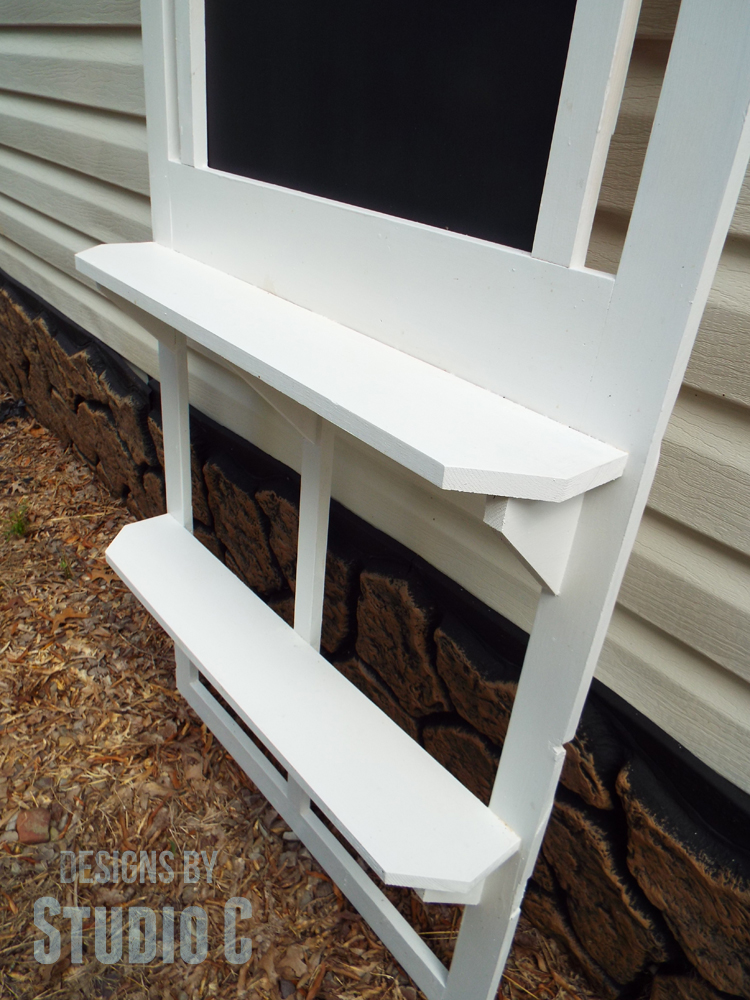 If you do not have an old screen door to turn into a chalkboard with shelves laying around in the yard (ha ha), it would be really easy and inexpensive to build your own! Have any questions? Leave a comment below!
Originally posted 2015-09-28 08:00:38.