Installing Tile Using Simple Mat
An Easy to Use Product for Great Results
When I first laid eyes on this amazing product called Simple Mat at my local Home Depot, I have to confess, I was a bit skeptical. But being someone who loves getting things done, I thought, why not give it a shot? If it didn't work out, I'd just have a little "I told you so" moment with myself…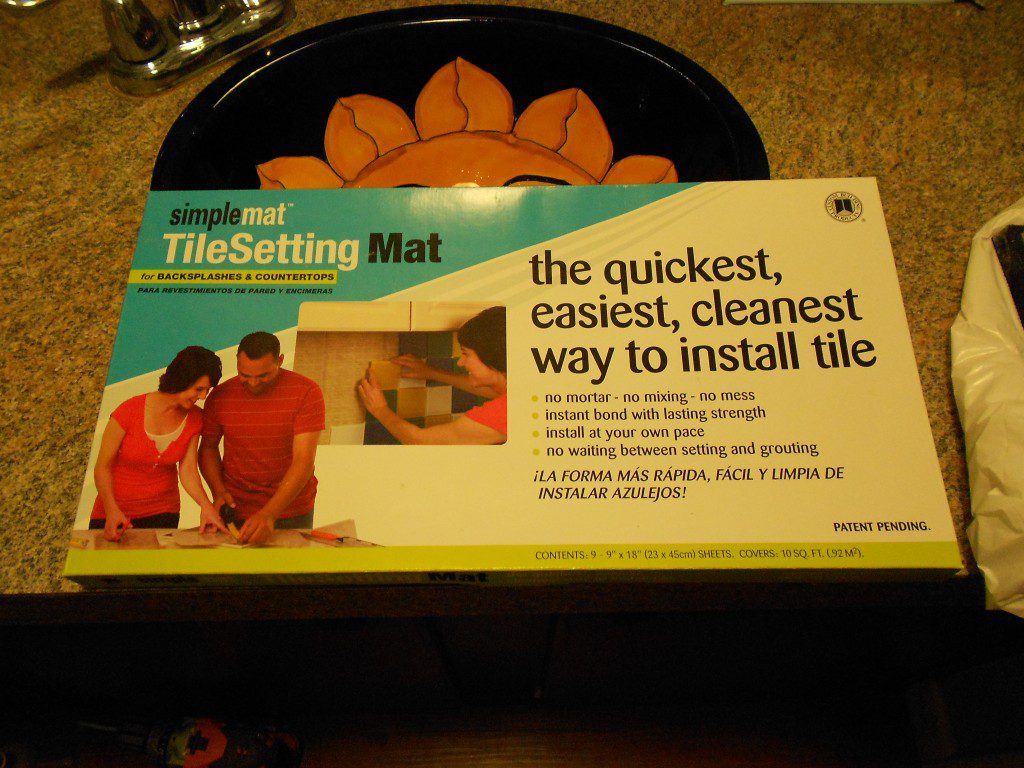 Anyway, you're supposed to be able to stick this stuff to the wall, add the tile, and grout right away. I used it in the kitchen to install marble tile and it worked perfectly! I absolutely have no complaints! It was so easy and I was finished in about three hours! Woo hoo!
Today, I'll show you how I used this product to install a tile backsplash in my kids' bathroom…
Materials:
Simple Mat
Tile
Grout
Grout float (<– affiliate link!)
Silicone caulk
I removed the shoe molding I put around the countertop when I built and installed it. Then, I cleaned the walls with plain white vinegar and water, and let them dry completely.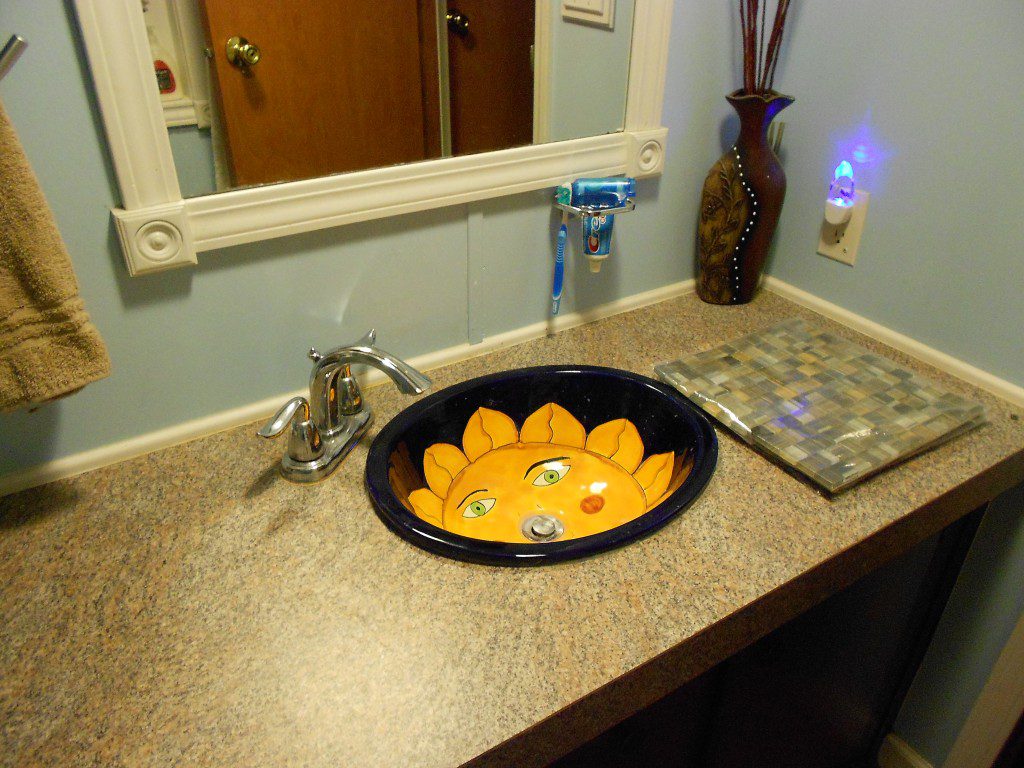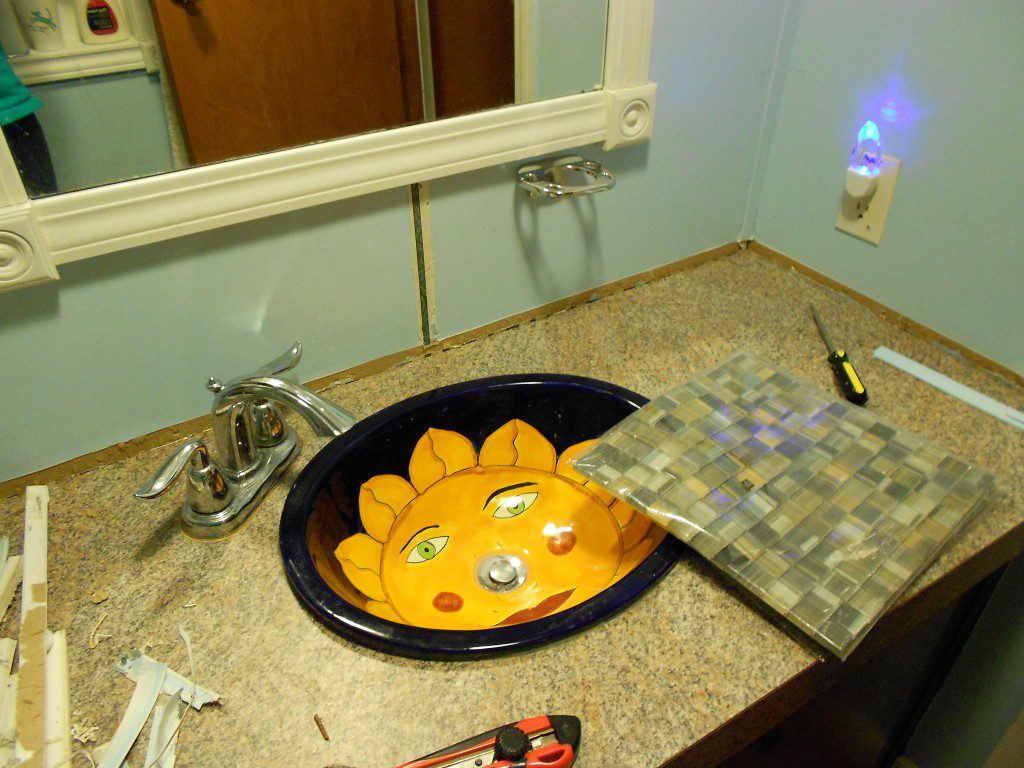 Because I only wanted the tile to be 6″ high from the top of the counter, I had to move the outlet. No biggie because I didn't like the position of it anyway! I removed the outlet, drew lines for the new position, cut out the drywall, and used the piece to plug the original part of the hole.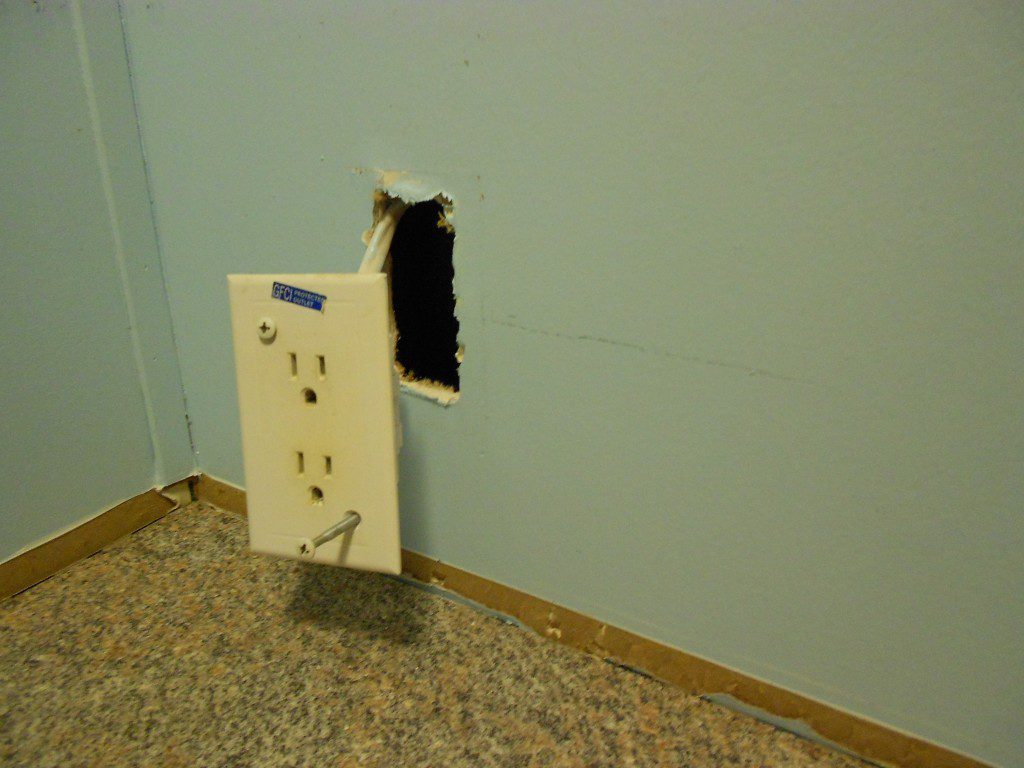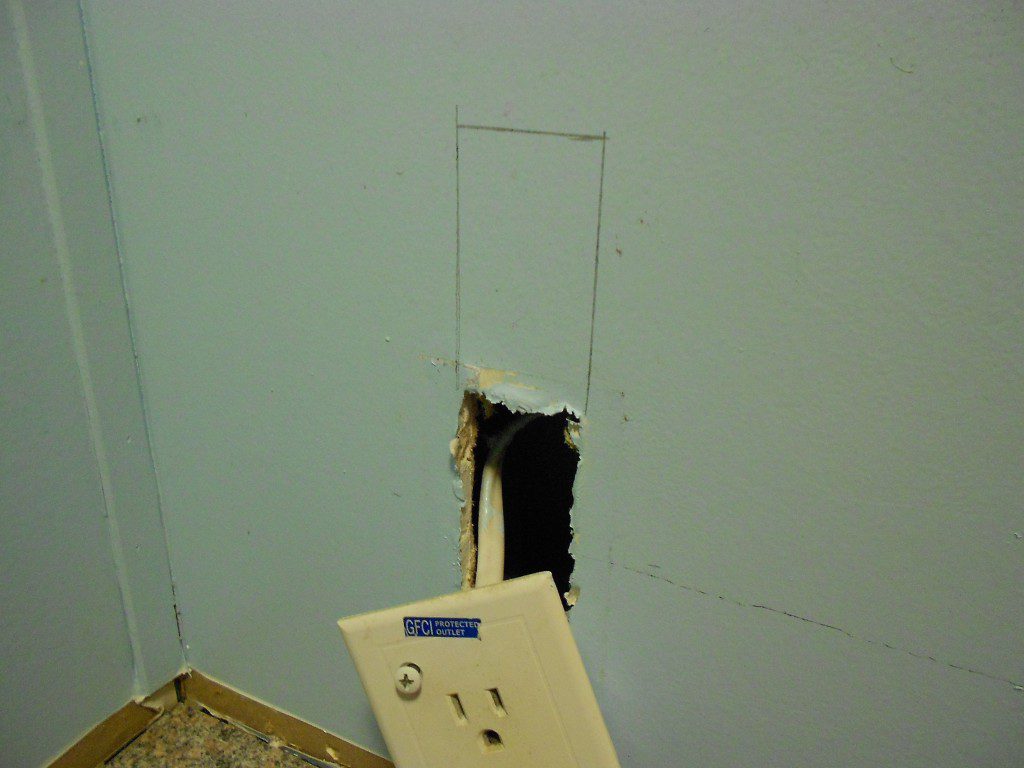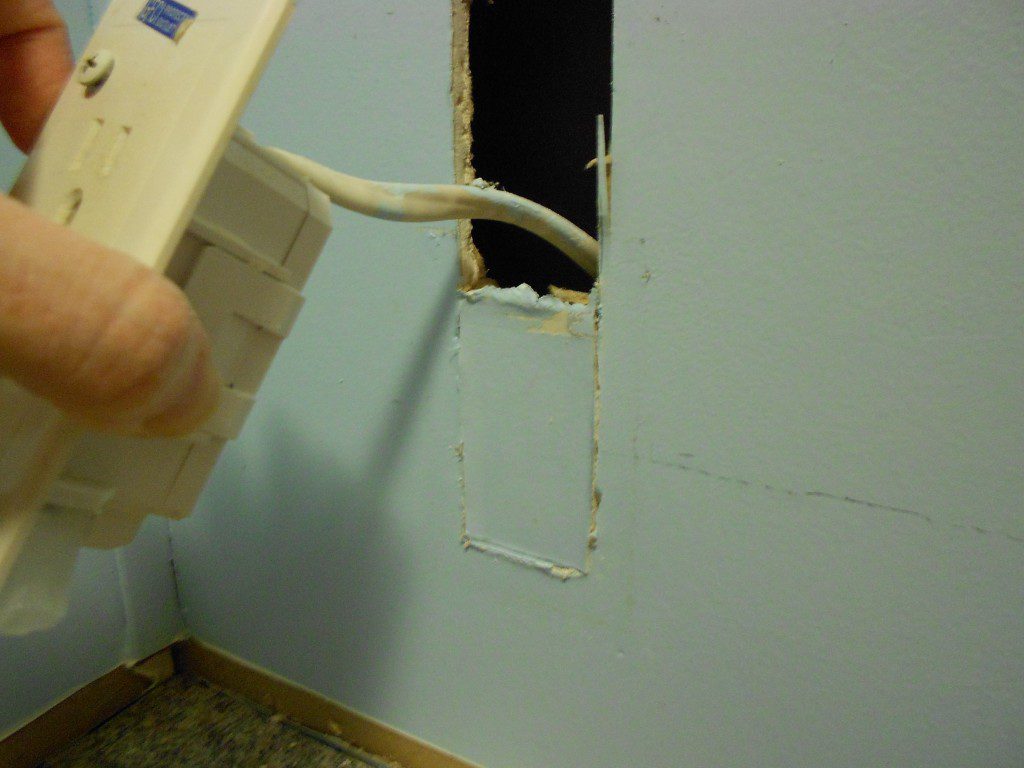 I cut the Simple Mat into 6″ high pieces.  I peeled off the backing and started at the corner, applying the Simple Mat to the wall. Do not remove the outside cover!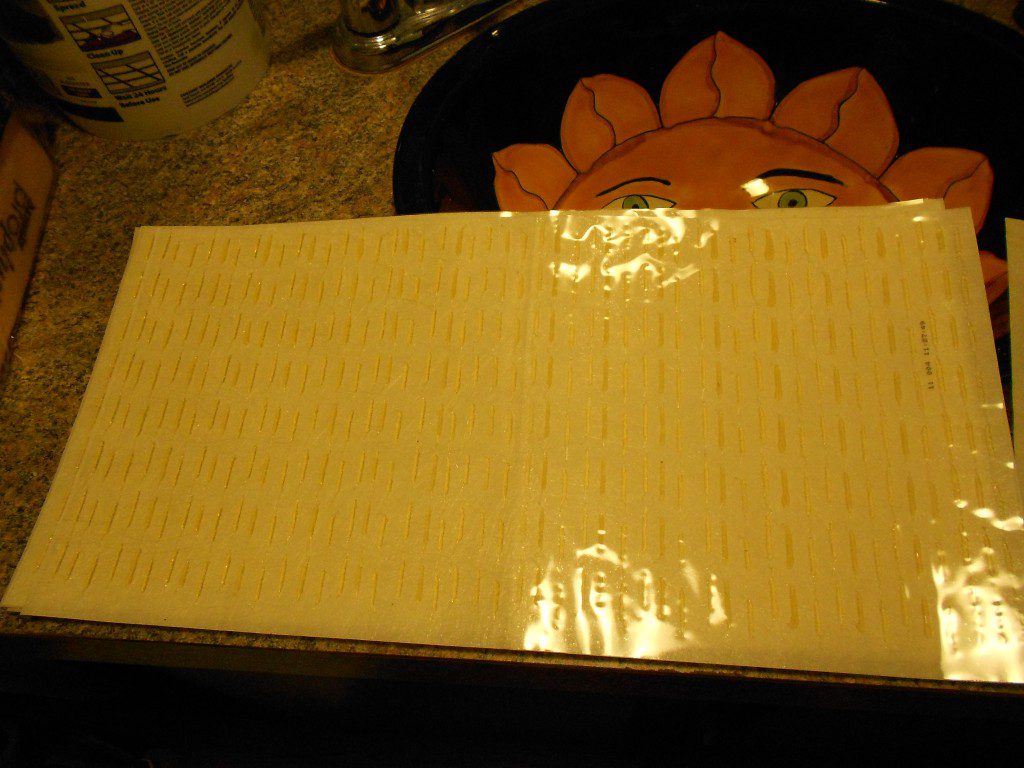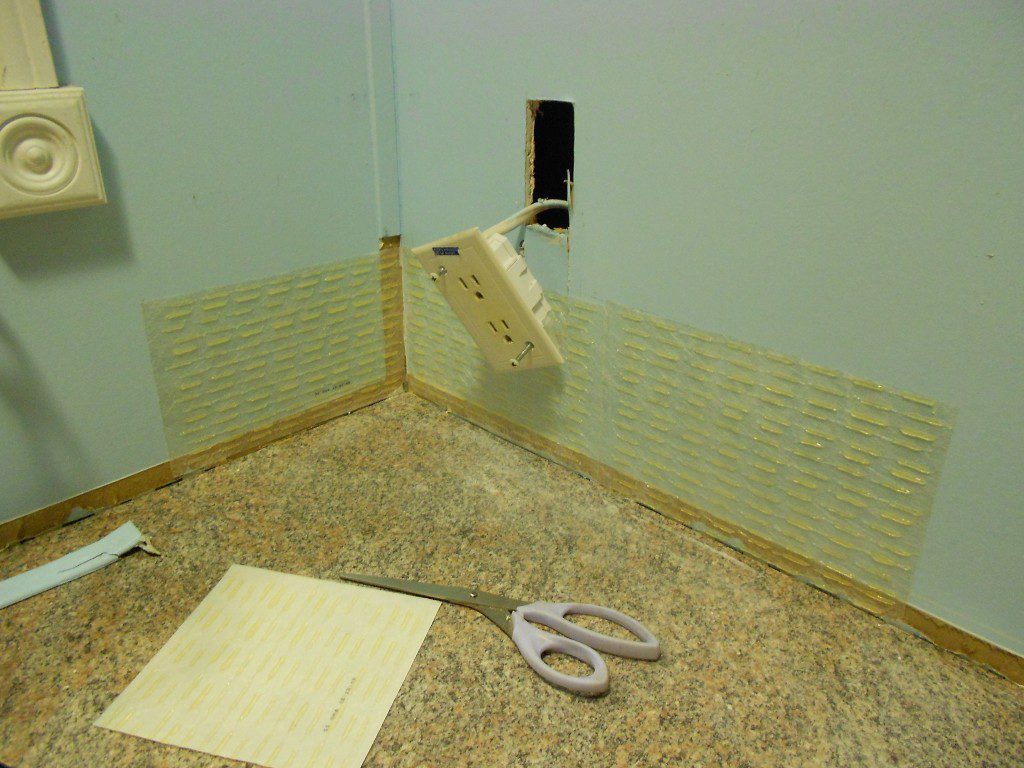 Only remove the outside cover as tile is applied. I started in the corner and when all of the tile was applied, I used the grout float to press it into place.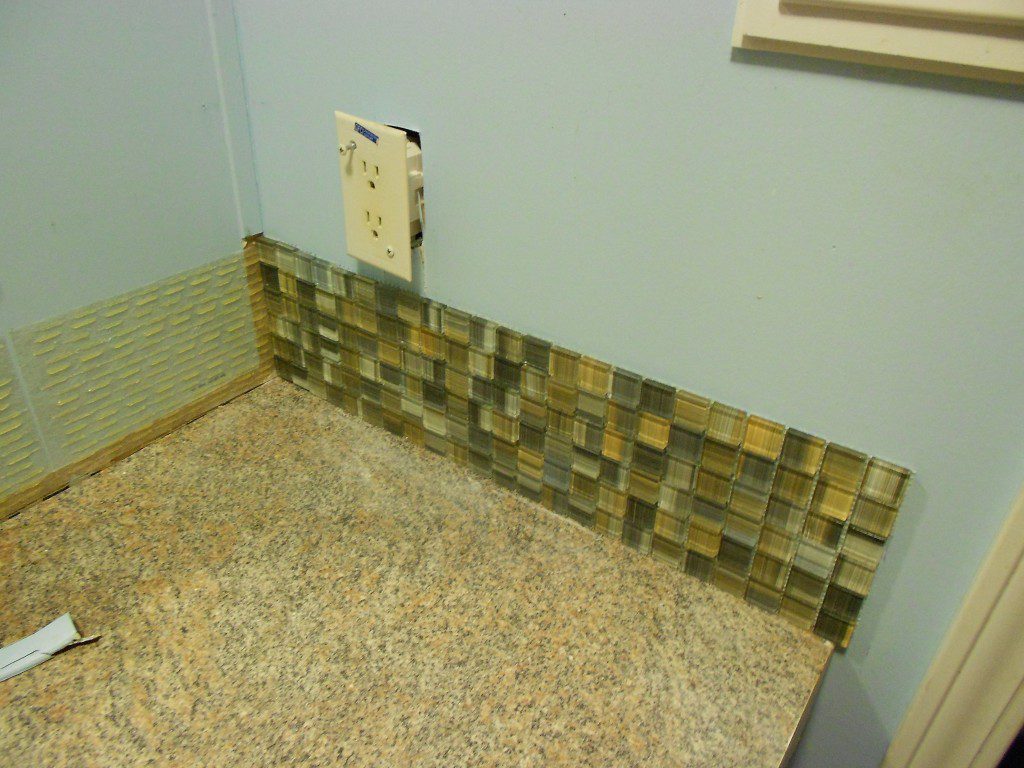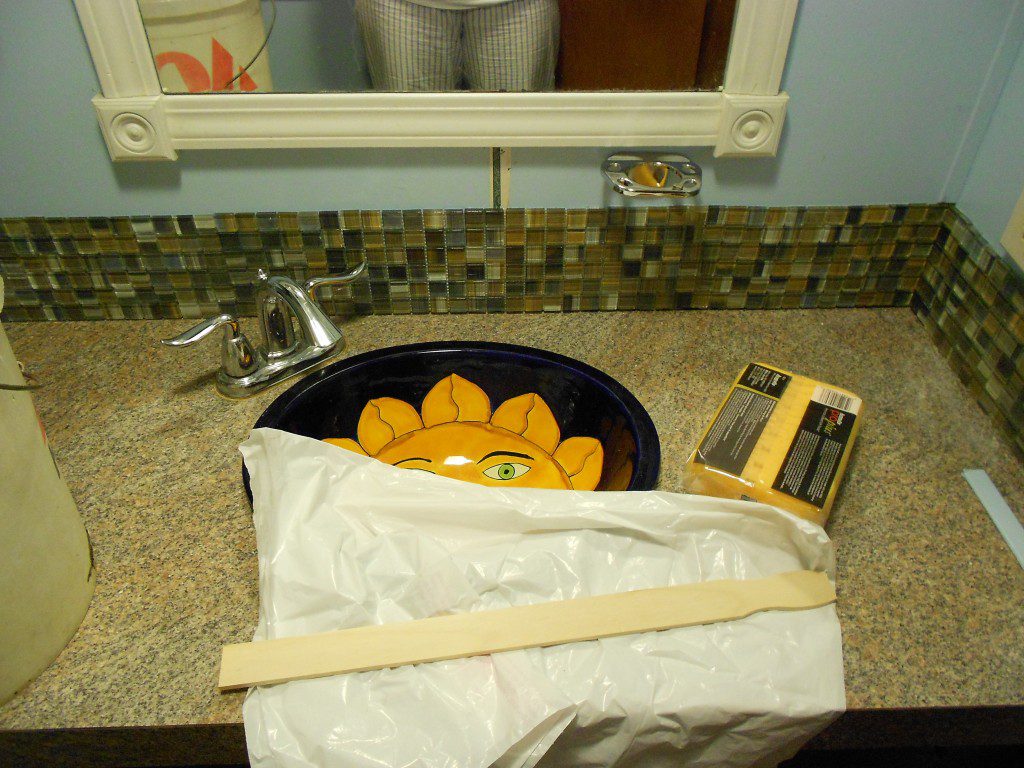 Once all of the tile had been installed, I started grouting! I applied the grout with my hands instead of the grout float, then wiped it off with a wet tile sponge. (Use a bucket so that sand from the grout isn't trapped in the pipes!)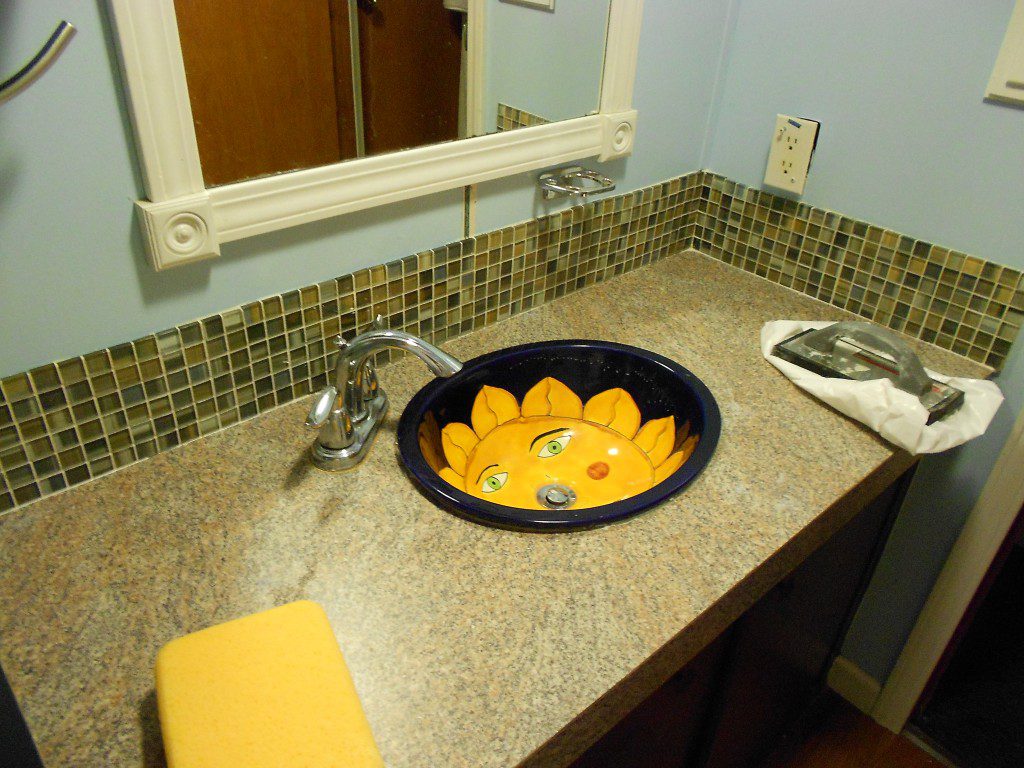 Let the grout dry overnight. Use silicone caulk on the top and bottom (at the countertop) of the tile for a nice finish.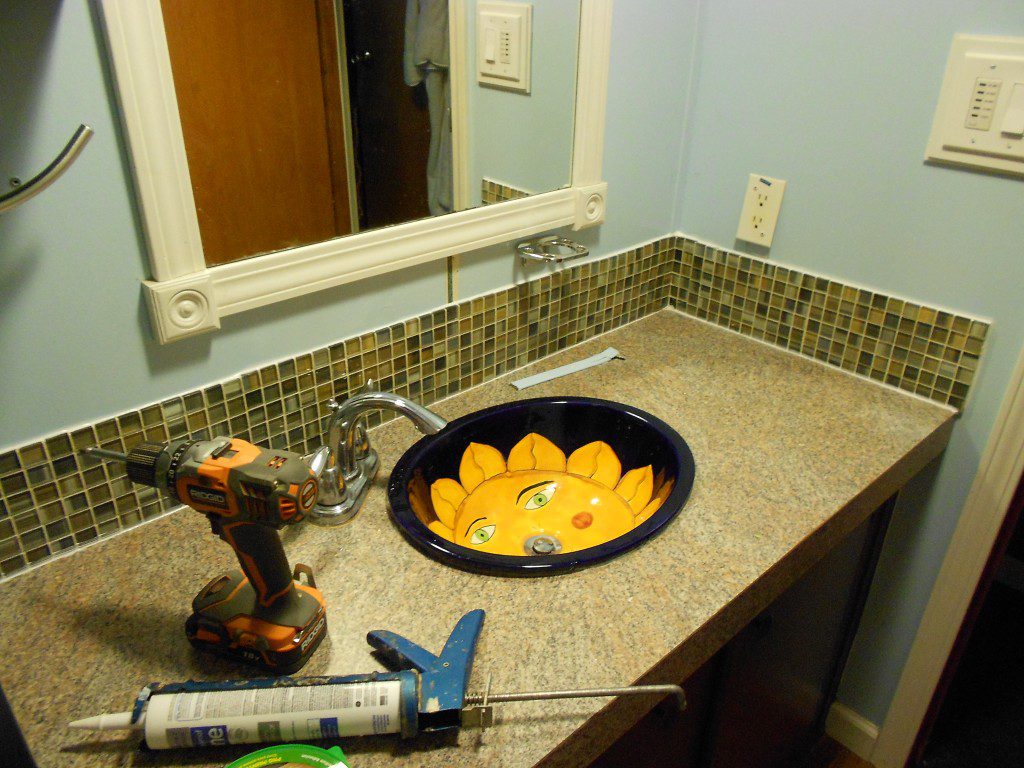 Wasn't that easy?? I was finished in a little over an hour! Woo hoo!! Have questions about installing tile using Simple Mat? Leave a comment below!