Removing a Damaged Plywood Floor
My friend, Matt, just bought an older home to use as a rental property. We refer to it as the "Rebel" house because that is the name of the street where it is located. He got a stellar deal, too… It is one of those homes where the previous owner started remodeling and didn't finish it. We knew we would certainly have our work cut out for us which is OK because that is the way we like it!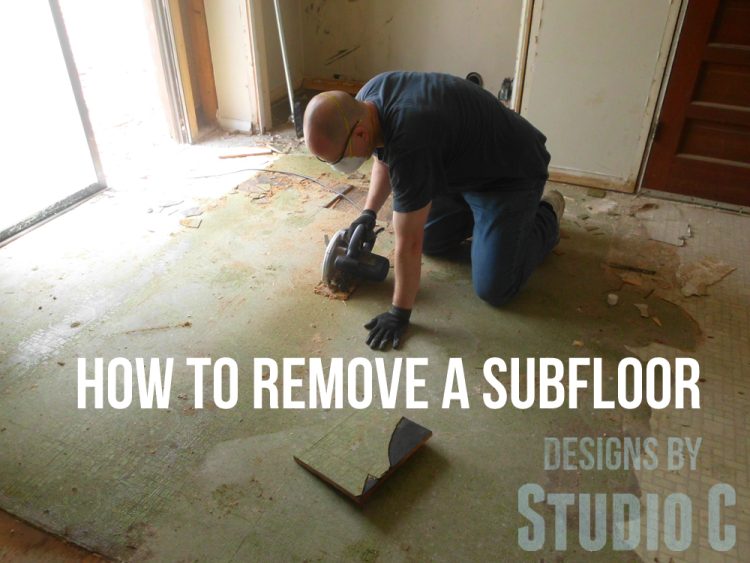 The house has hardwood floors in the living room and bedrooms, and linoleum in the bathroom, kitchen, and hallway. Upon further inspection, we found four (yes, FOUR) layers of vinyl on the floor plus the previous owner had started removing it which meant we would get to finish the job! Yay! It would be easier to remove the linoleum as one layer rather than scrape up multiple layers so I'll show you how to remove a subfloor just in case you need to know!
Tools:
First and foremost, have any linoleum, ceiling material, and other building materials used in an older home tested for asbestos. If the materials contain asbestos, have professionals handle it!
Start by removing any baseboards or trim that will be in the way.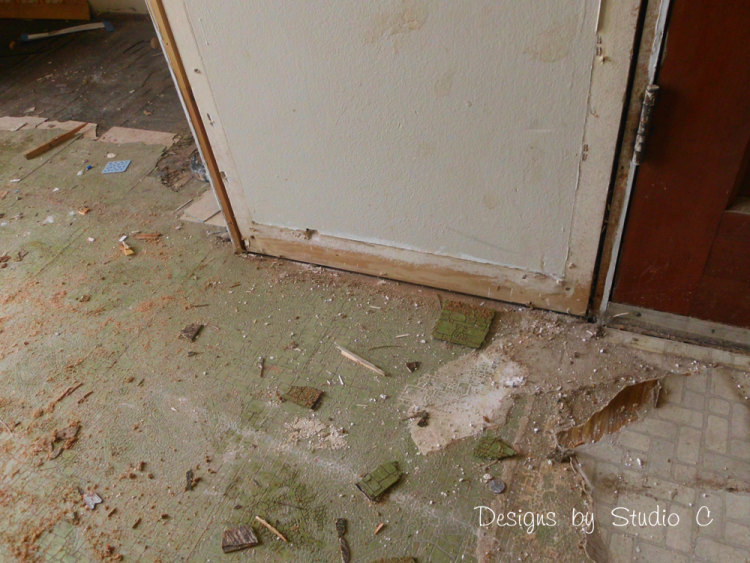 To cut out a subfloor, start by determining the thickness of the floor. We were able to look at the edges of the subfloor in the bathroom where the floor rotted away (yet another project). Set the depth of the circular saw to match the thickness of the subfloor plus at least 1/8″.
Cut a square in the subfloor to make sure the depth of the saw is set correctly. If the square can be removed using a pry bar or wrecking bar, the depth is correct. If not, reset the depth of the saw blade.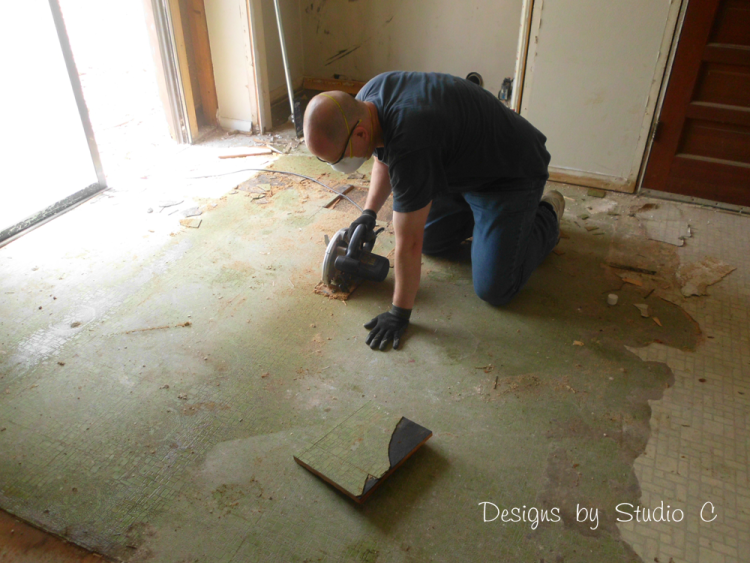 Use the circular saw to cut "lines" in the subfloor which will make it easier to remove.

Start prying the corners of the subfloor and remove. Watch for the rusty nails and keep the work area clean as you move along!
>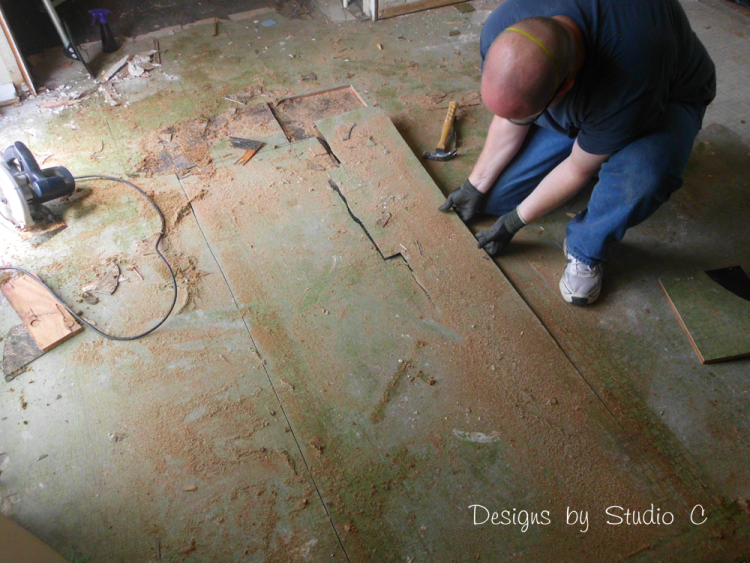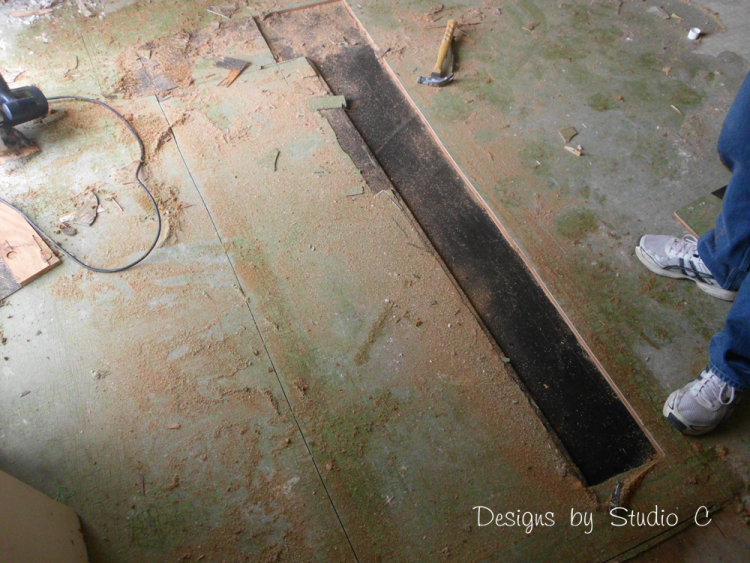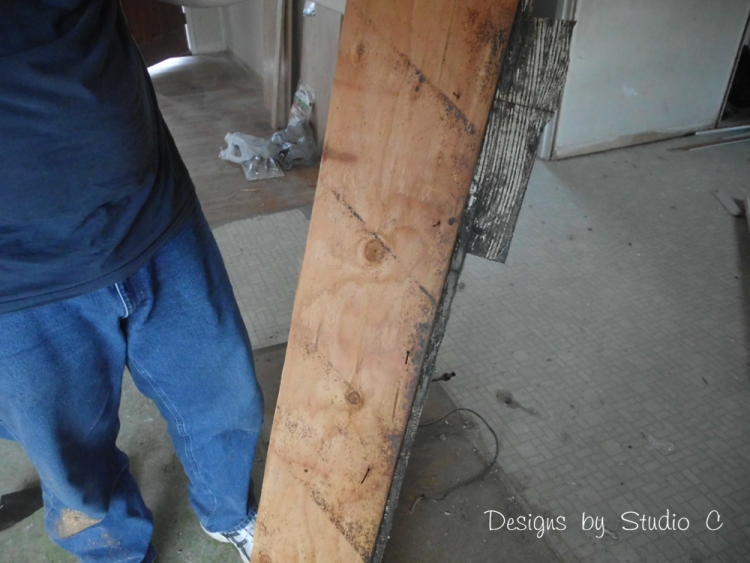 Trust me, this really is work (hard work, at that) but the best part is that once a new subfloor is laid, new and pretty flooring can be laid, too!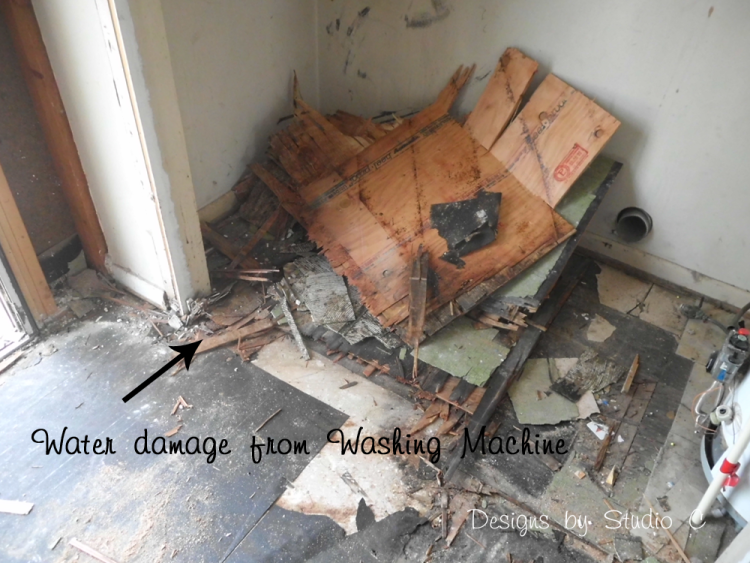 That wasn't too bad was it? I hope the tutorial on how to remove a subfloor will help get you on your way! Stay tuned for more how-to information during the remodel of the "Rebel" house! Trust me, we have plenty to do!!
Originally posted 2013-04-10 08:00:55.