How to Make DIY Art with Wallpaper
Easy and Inexpensive Wall Art
I saw the coolest wall decor in one of the high-end catalogs. I nearly choked on the price – $299.00!! Granted, the inspiration piece is described as being hand carved and is approximately 79″ long, but wow! I knew I could create something similar for a fraction of the cost!
I had some old door frames I built and never used. I figured they would make great wall art! The wallpaper I used is an awesome embossed and paintable pattern by Martha Stewart. Today, I'll share my idea on how to make DIY art with wallpaper and create this cool, decorative piece!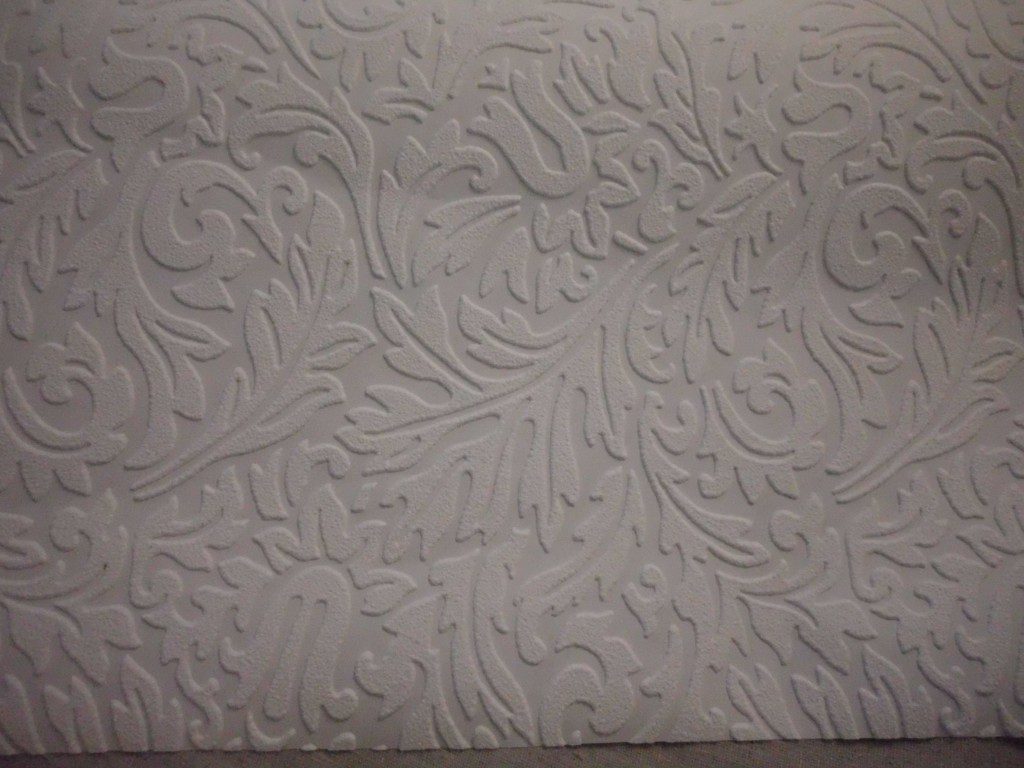 Materials:
Frame constructed of 1x3s
Piece of 1/4″ lauan, Hardboard, or plywood to cover the front of the frame
Brad nails or stapler
Decorative, paintable wallpaper
Spray adhesive (<– affiliate link!)
Paint & Sponge roller
Let's get started!
Determine the size of your artwork. Most wallpaper is 20.5″ wide. The frame will need to be at least 2″ to 3″ narrower than the wallpaper to allow for the wallpaper to fold over the edges. Construct the frame as follows: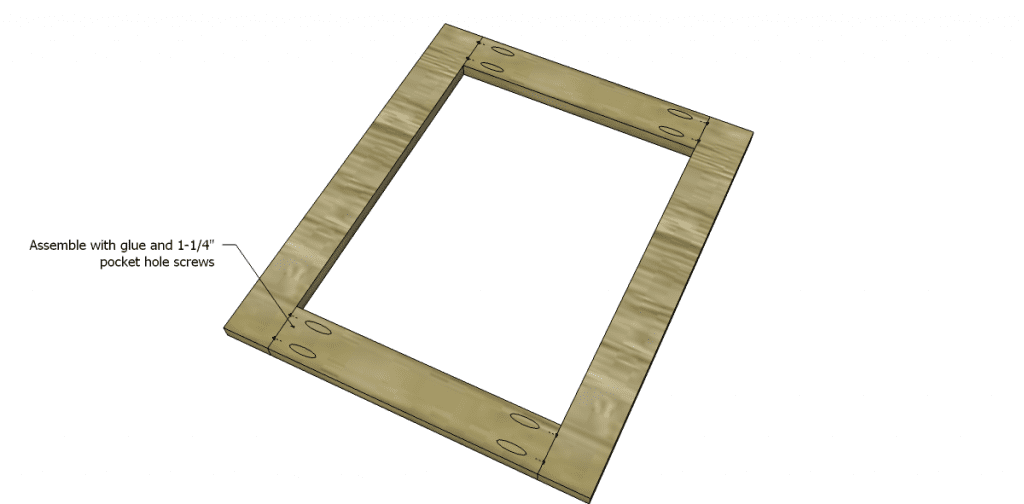 Cut the 1/4″ material to fit the top of the frame. Glue and nail or staple in place. A thorough sanding isn't necessary – only sand the rough edges.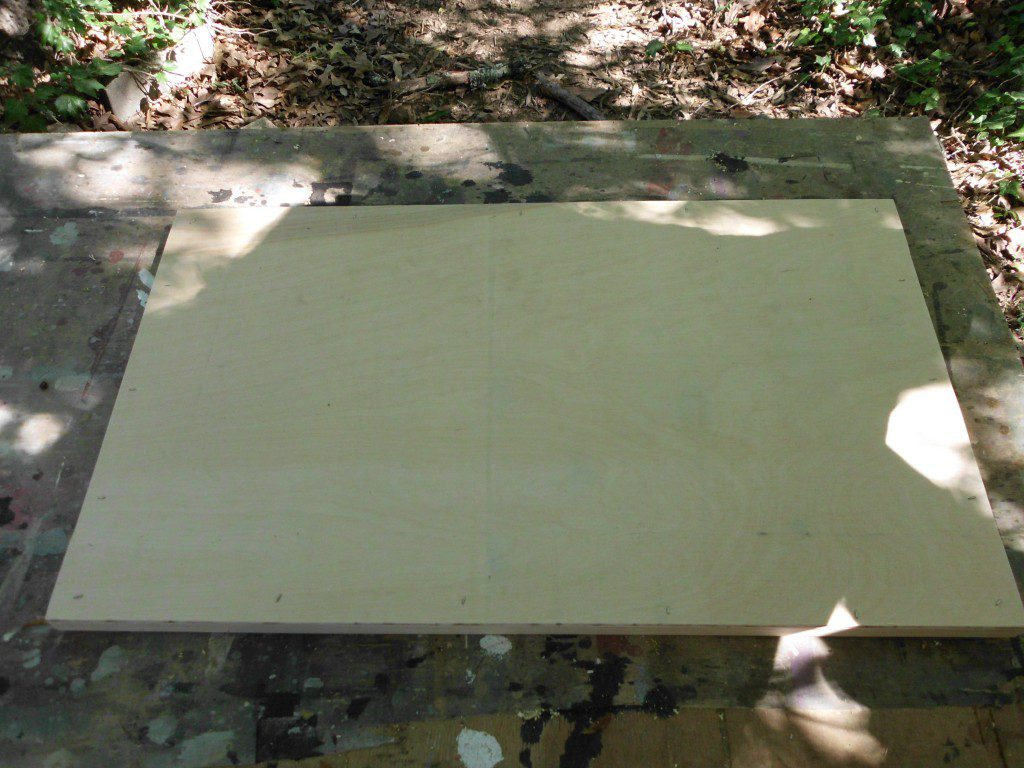 Cut the piece of wallpaper and lightly draw trace around the frame so it will be centered. Thoroughly spray the paper with adhesive.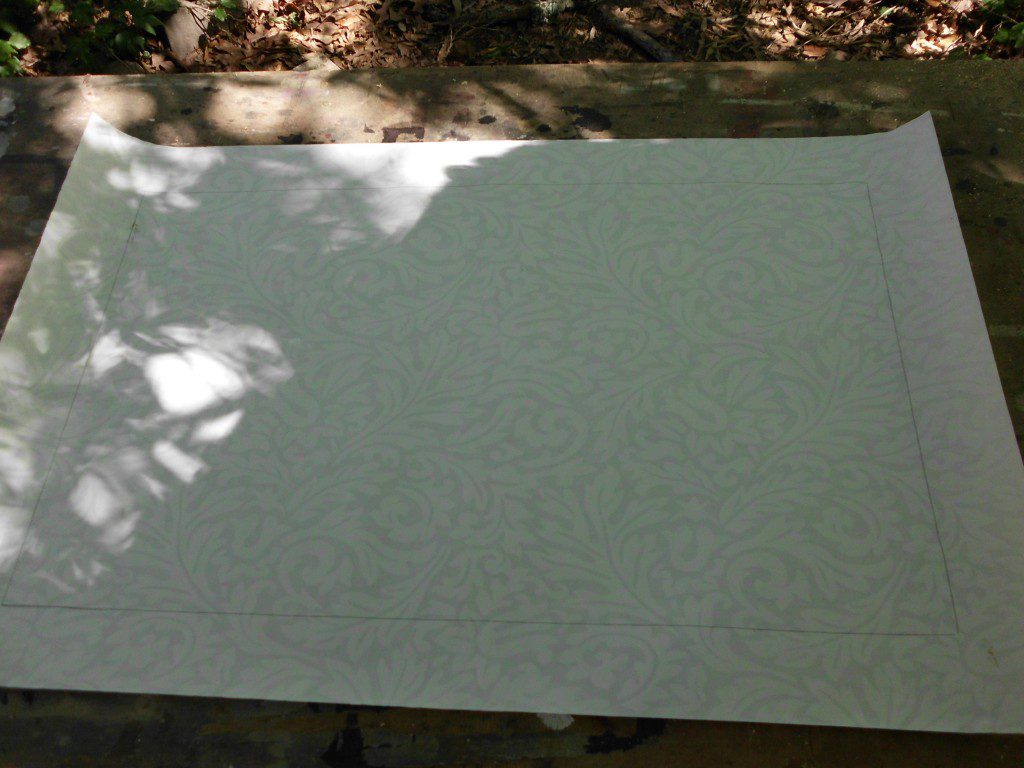 Lay the piece face down on a flat surface and center the frame piece on top of it.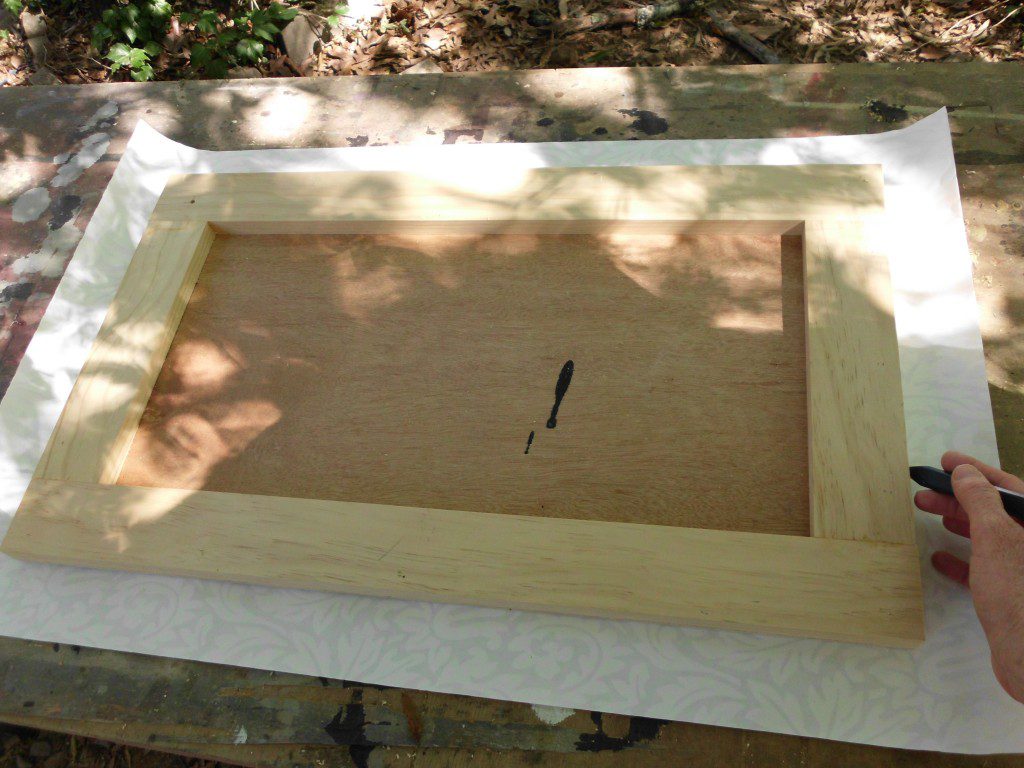 Flip it over and smooth out any air bubbles.
Start folding the sides of the paper over the frame, then fold over to the back.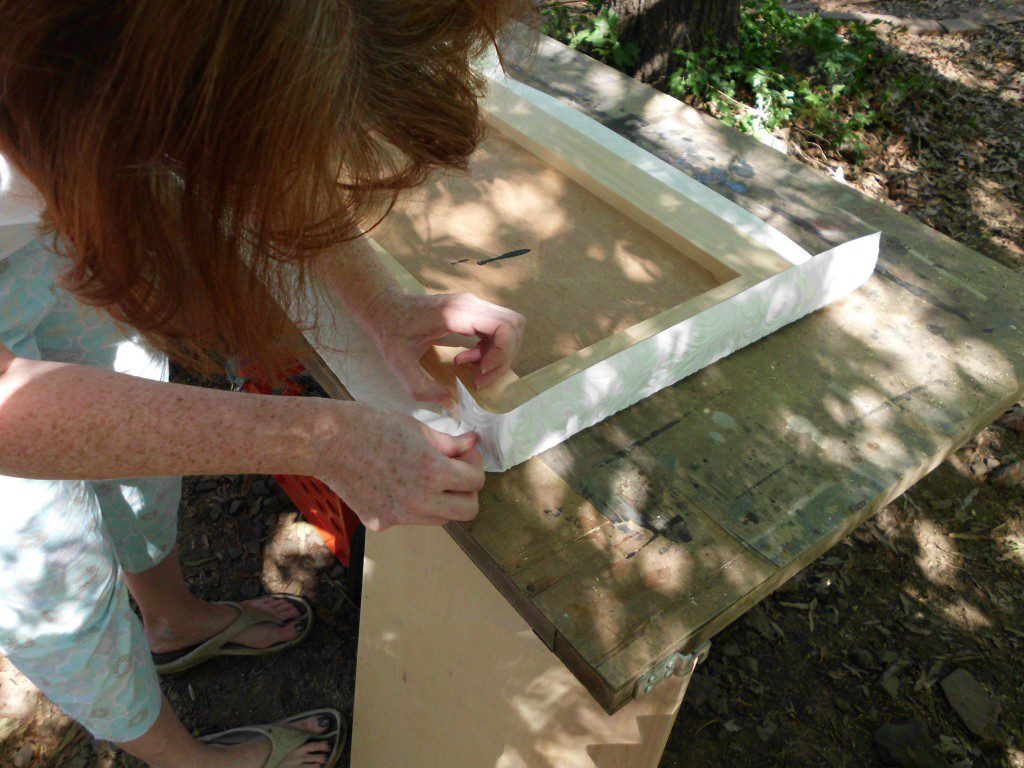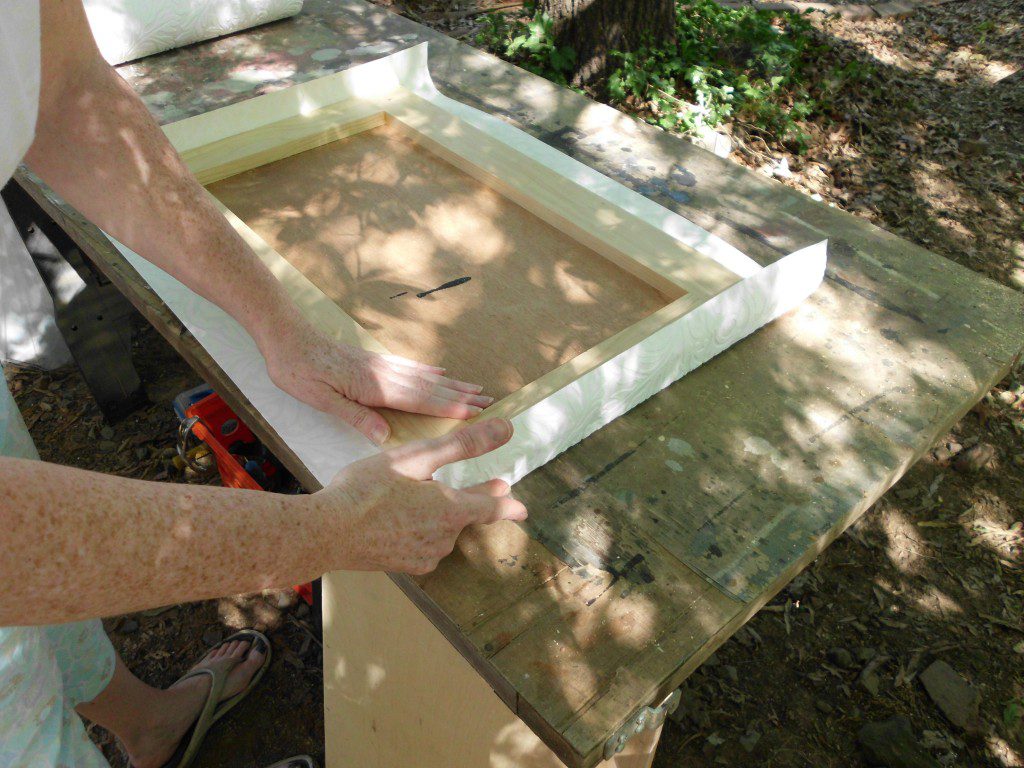 Secure to the frame with tape or staples.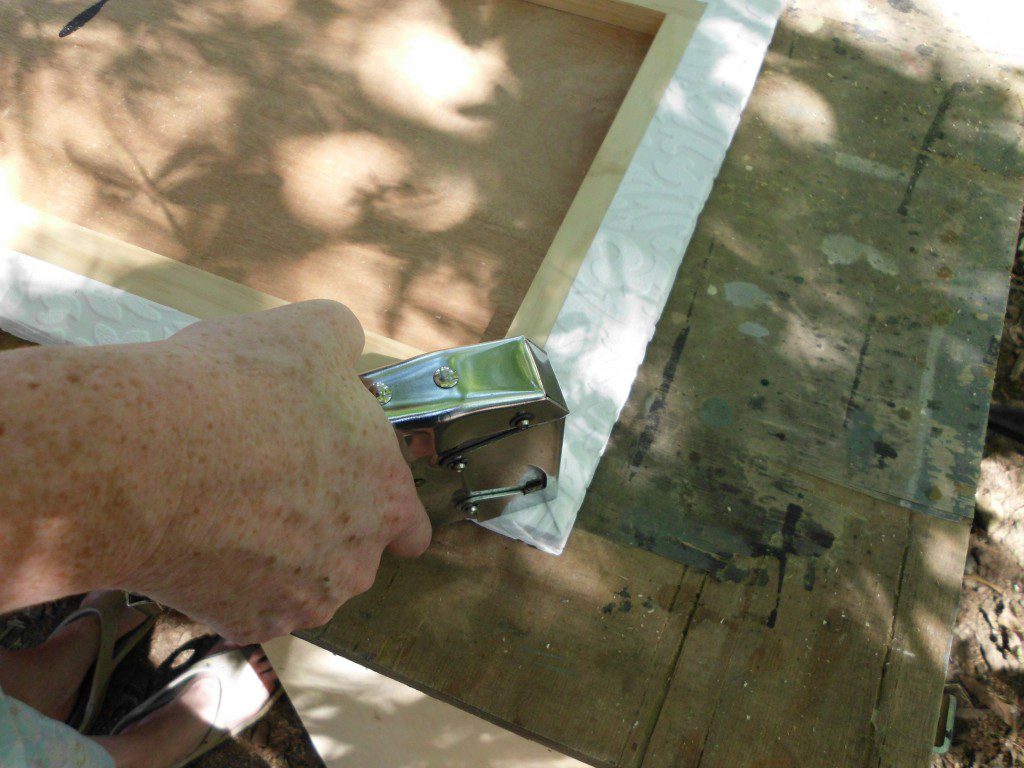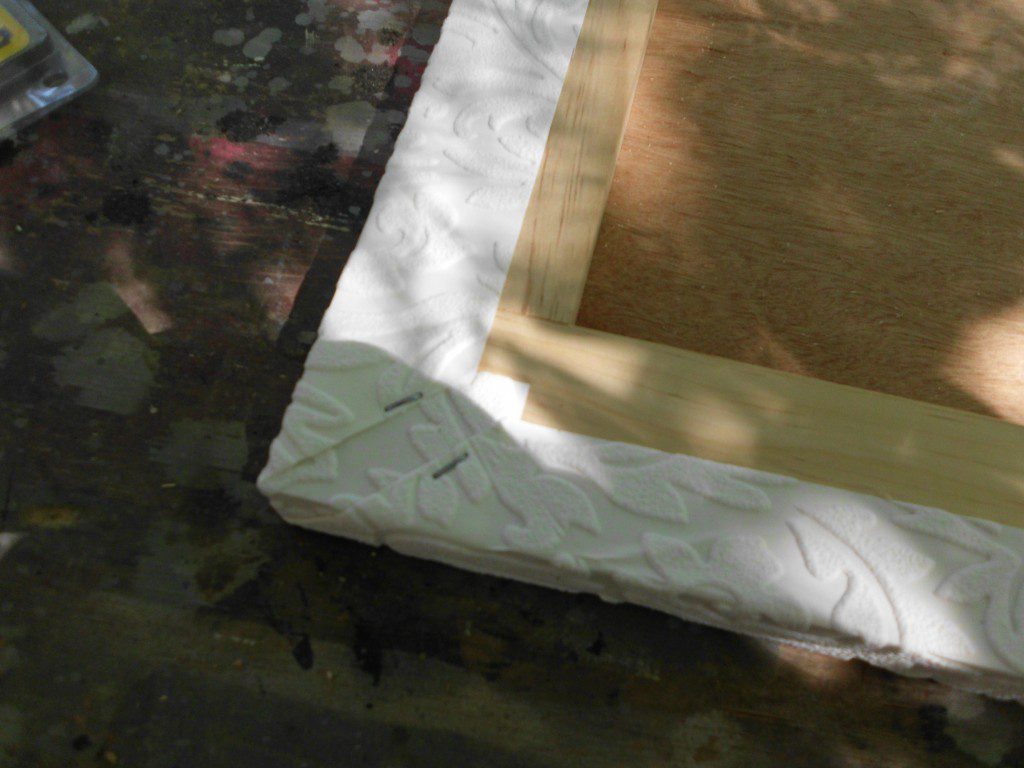 I chose to leave my artwork unpainted (I'm sure I'll change my mind later)- it looks more like the inspiration piece!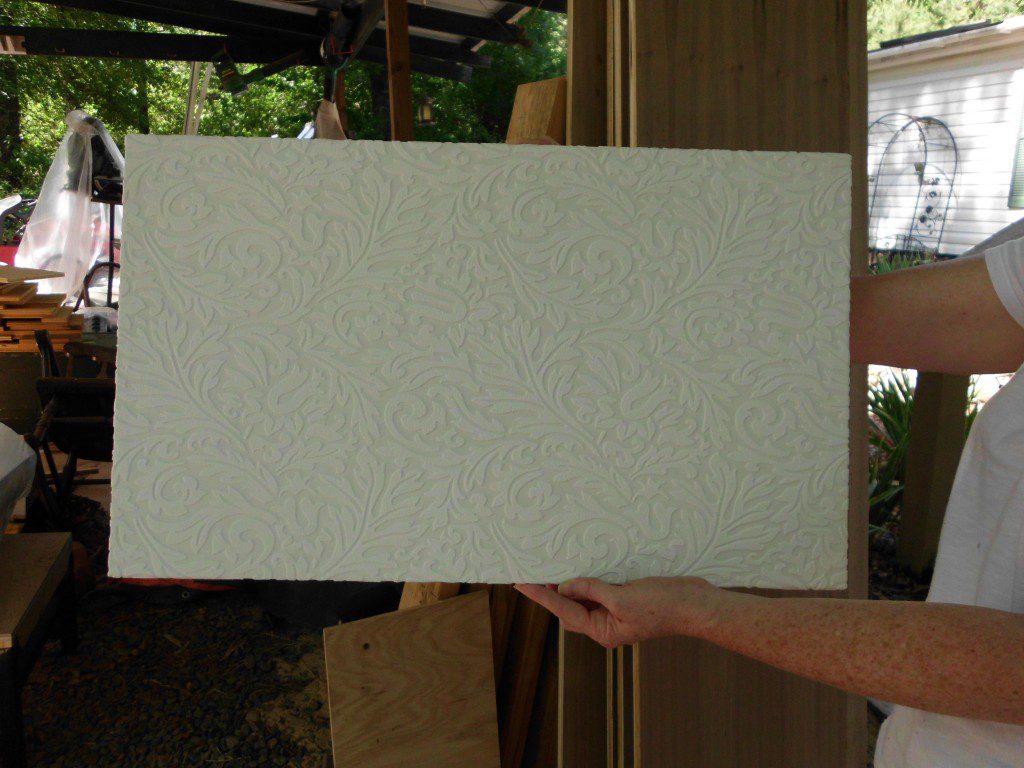 If you want to paint yours, using a foam roller and paint, lightly paint over the raised parts of the wallpaper. Another idea would be to thoroughly paint the wallpaper, let it dry, then use a contrasting color over the raised parts. Add a sawtooth hanger to the back and enjoy the new artwork you created!
Have questions about how to make DIY art with wallpaper? Leave a comment below!
P.S. Sorry about some of the pics… I had to move my work table to the shade to avoid sunburn… Again!!
Originally posted 2012-06-03 08:00:59.