Build a Hexagon End Table
A Super-Simple Table That Can Be Used Indoors or Outdoors
This easy to build hexagon end table is a fabulous weekend project! The plans are suitable for all skill levels, and the table can be finished however desired. This is a great piece for any room in the house, even outdoors on a covered porch!
All safety protocols should be in place and a comfortable, working knowledge of a table saw is helpful for cutting the bevels in the side panels.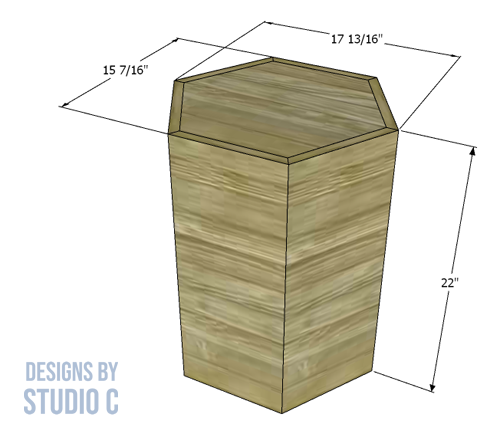 Materials:
2″ Brad nails (<– affiliate link!)
Edge banding, if desired (for the top of the side panels)
Wood glue
Sandpaper (80, 120, 220 grits)
Finishing supplies
Lumber:
1 – 4′ x 4′ sheet of 3/4″ plywood
Cut List:
2 – 3/4″ plywood at 14″ x 16″ – Top and Bottom
6 – 3/4″ plywood at 8-7/8″ x 22″ – Panels
Notes About the Project:
Sand all of the pieces before putting the table together
The edge banding for the exposed edges of the panels is totally optional, and should be applied before assembly
If building the table for the outdoors, make sure to use a proper outdoor finish!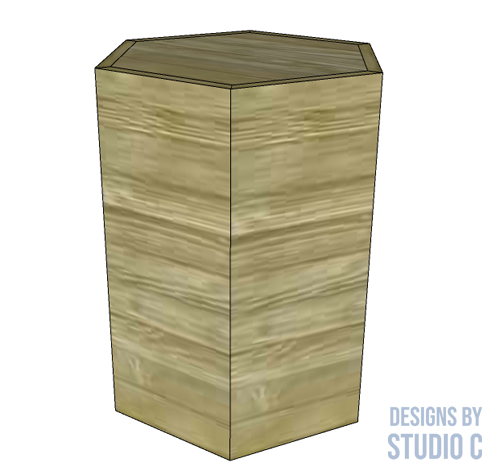 Step One
Draw and cut out the pieces for the top and bottom on the plywood. Cut them out using a bandsaw, circular saw or a jigsaw.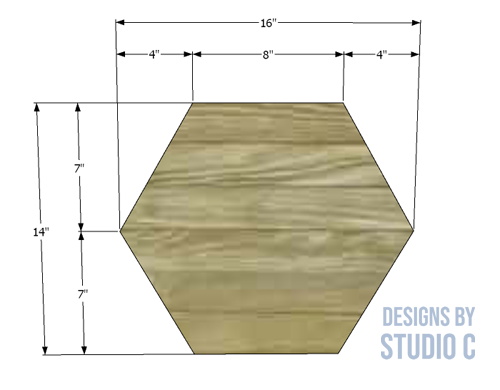 Step Two
Cut the pieces for the side panels. Set the table saw to cut a 30° bevel and run each piece through the saw cutting the bevel on the long sides of each piece.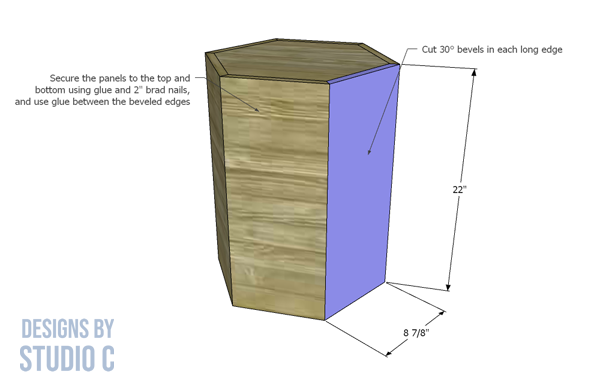 Step Three
Assemble the pieces by securing a panel to each flat side of the top and bottom using glue and 2″ brad nails. Apply a bead of glue to each bevel before placing the next piece. Use tow straps as clamps (or even masking tape) to hold the shape while the glue dries
Finish as desired!
Have questions about the plans to build a hexagon end table? Leave a comment below!