How to Install Window Trim
Adding Trim Around a New Window
Now that we have framed and have built new sills for the windows in the Rebel house, it is time for trim. I am not a huge fan of creating mitered corners. In fact, if I can avoid it (like I did in this case) I will! I have a different method of how to install window trim and I'll share the way I like to do it!
Are you familiar with the rosette blocks (also known as plinth blocks) that are used when installing trim at windows and doors? Generally, they are placed at the top corners of the opening with the trim squaring up against it. If several have to be purchased, it can be quite pricey! I like to take a 1×3 piece of lumber and cut my own blocks. Granted, they will be plain but they make window trim a snap! Plus, since they are a virtual blank canvas, they can be distressed, or stenciled, or whatever to make them unique.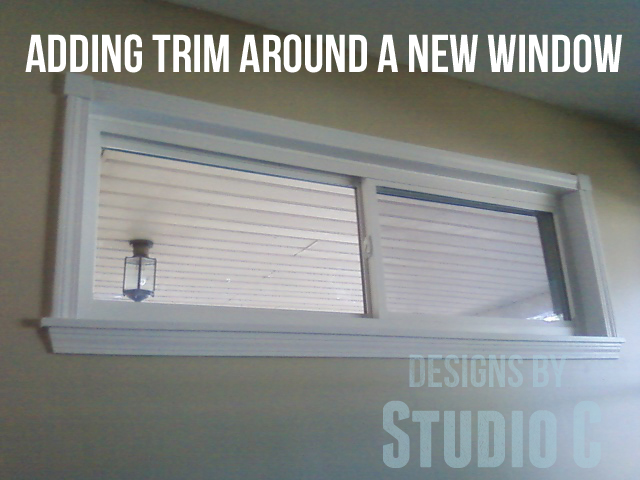 Start by cutting the blocks. Secure the blocks to the top edge of the window covering the framing. Secure in place with 1-1/4″ brad nails. I like to eyeball the position and most of the time, I am spot on! Ha ha!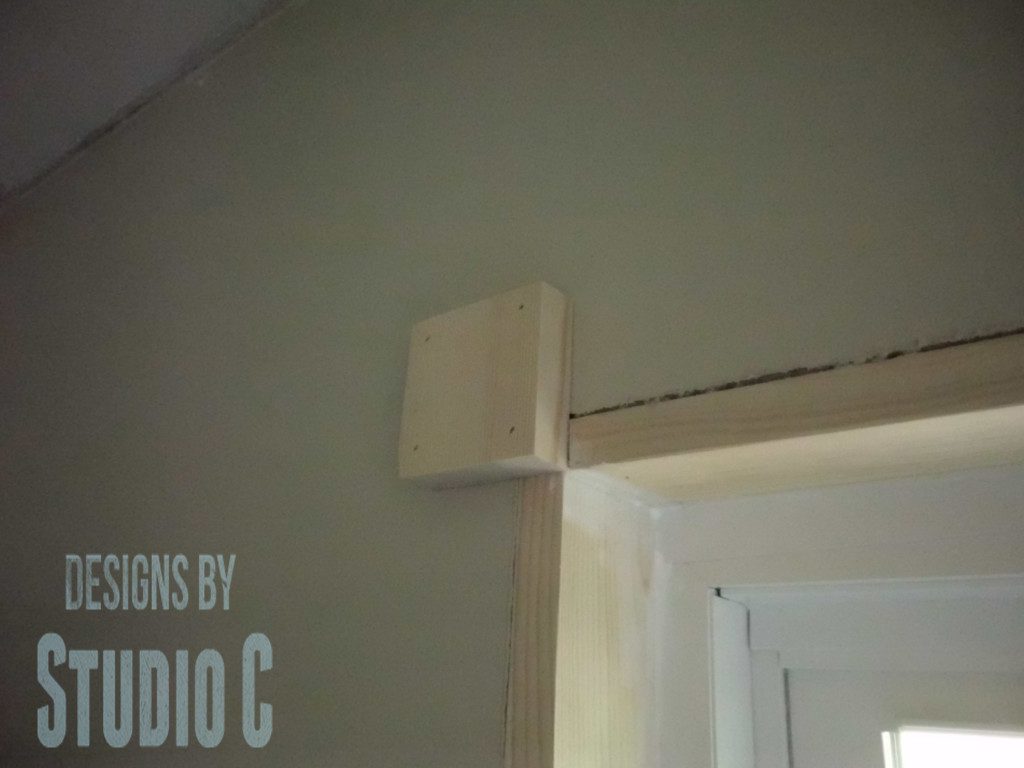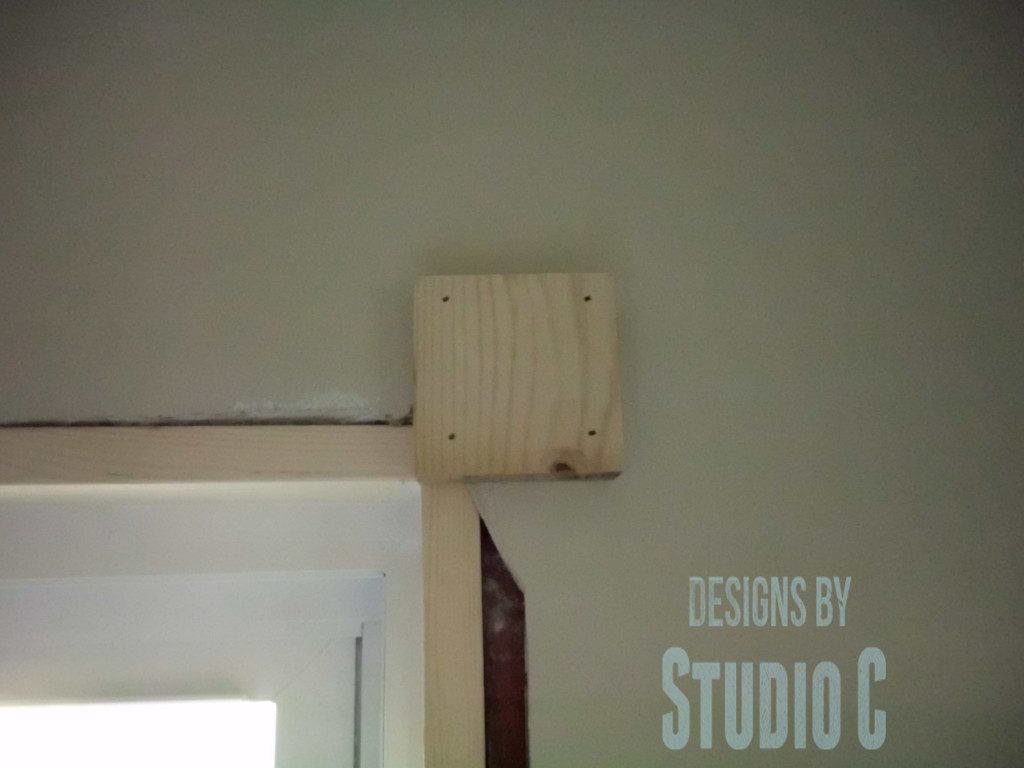 Next, measure the distance from the top of the sill to the bottom of the block. Measure each side (because they will very rarely be the same distance) and cut a piece of trim to fit each side. Secure in place with 1-1/4″ brad nails.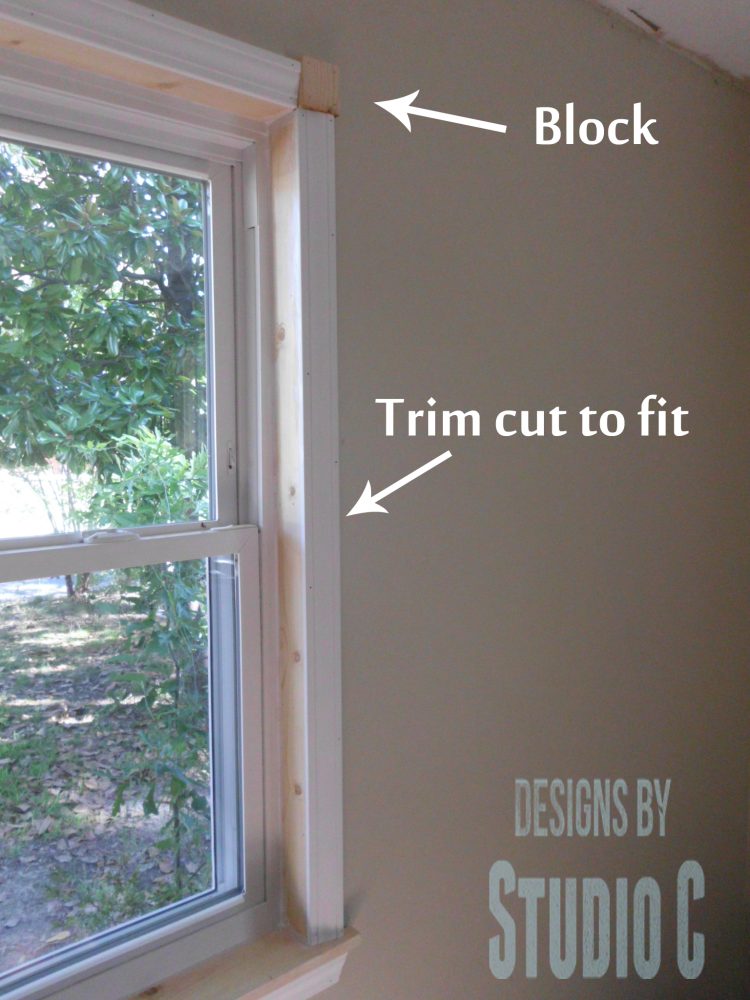 Measure the distance between the blocks at the top and cut a piece of trim to fit. Secure in place with 1-1/4″ brad nails. Then cut a piece of trim to go under the window sill – it adds such a nice touch! I like to make my "under the window sill piece" span the distance from the outside of one side trim piece to the outside of the other. I also cut a 15 degree angle in each end. Secure it with 1-1/4″ brad nails.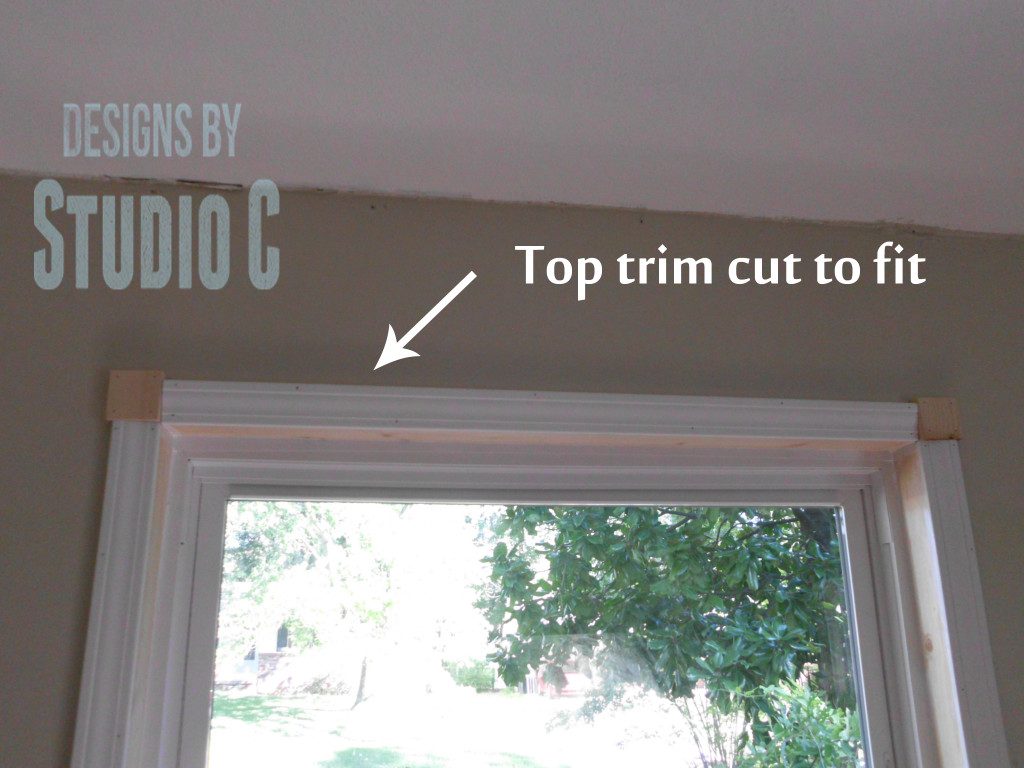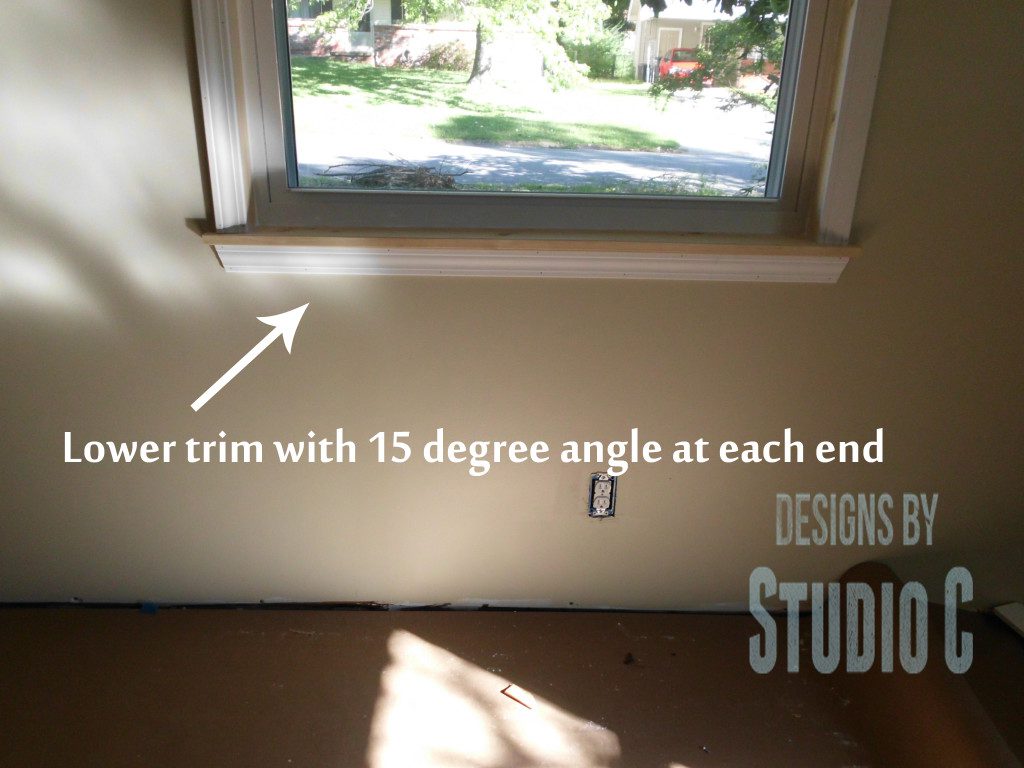 Fill all of the holes. I like to fill the areas where the trim meets the framing and the sill with paintable caulk. It makes things look much nicer and adds a more "high-end" look to the trim even if there are plain blocks at the corners! I then prime the frame, sill, and trim, and paint!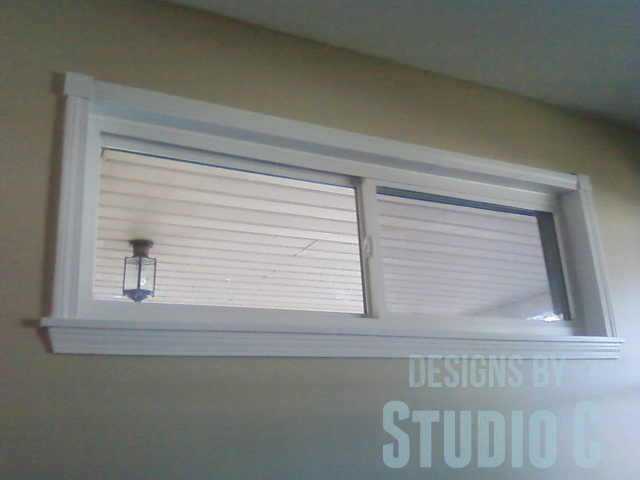 So now you've learned my secret on how to install window trim. Pretty simple, right? I really need to master mitered corners but until then, this method will suffice!