An Easy to Build End Table with Hairpin Legs
After the tree was removed from the house, we had a friend of ours come over and cut the tree into slabs. Since that tree took most of my furniture, you'd better believe it was going to make a contribution to getting it back! The tree was so large that we ended up with at least ten slabs, 2″ thick at 8′ long and 2′ wide! We also have a few smaller pieces and I used one of them to make this DIY wood slab end table!
This is my very first project using the tree and holy moly, I was so excited! This project is so incredibly easy and I was able to make the table in one day! Here's how I did it…
The slab measured approximately 22-1/2″ wide by 17″ long. In order to make it square, I used a carpenters square and a pencil to draw a line along the straightest part of the grain. I cut along the line with a circular saw.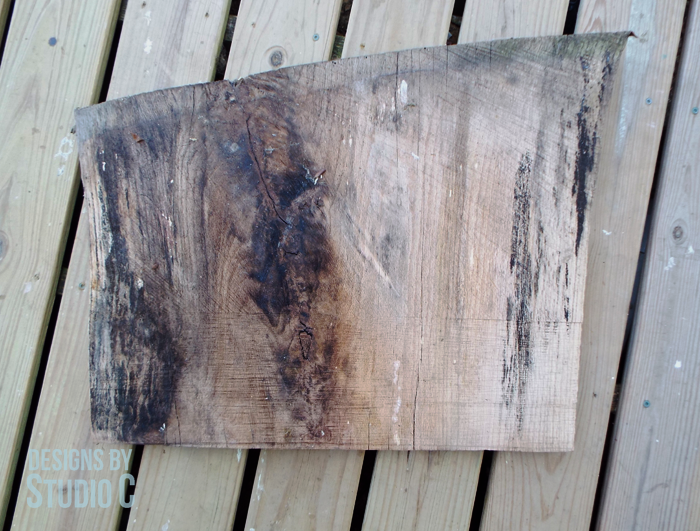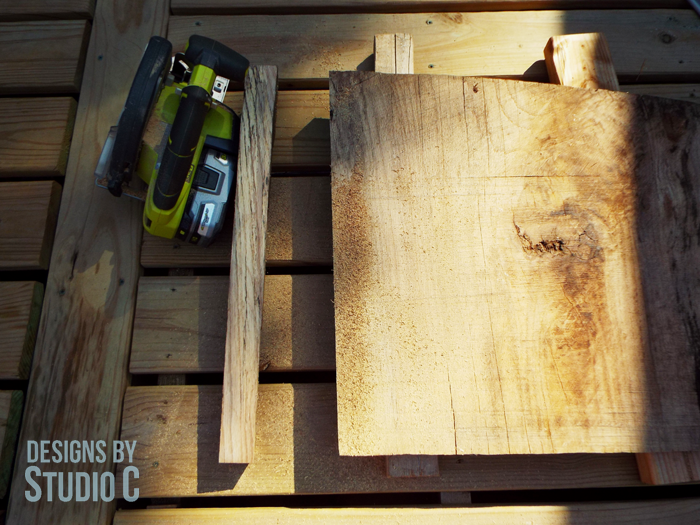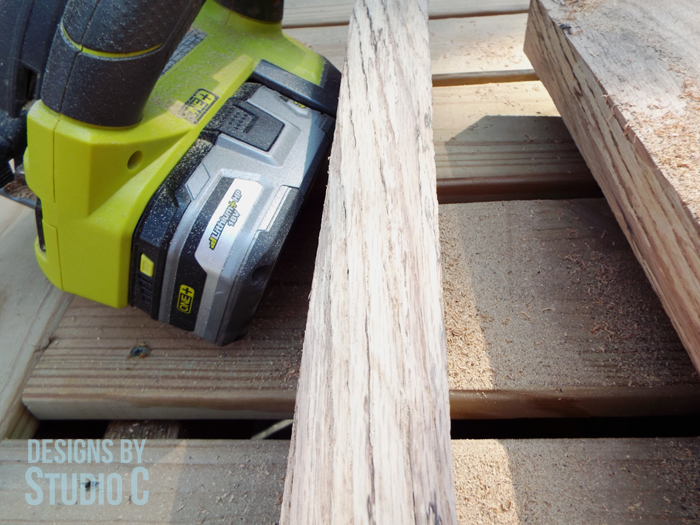 I put the slab on the table saw with the straight edge against the fence and cut the other end off so that it had two straight sides. It was really easy to cut and the saw sliced through the slab like butter!
Next, I used the carpenters square to draw a line perpendicular to the straight edges and cut along that line with the circular saw, then moved to the table saw to cut the other end. I was left with a square (for the most part!) slab of wood.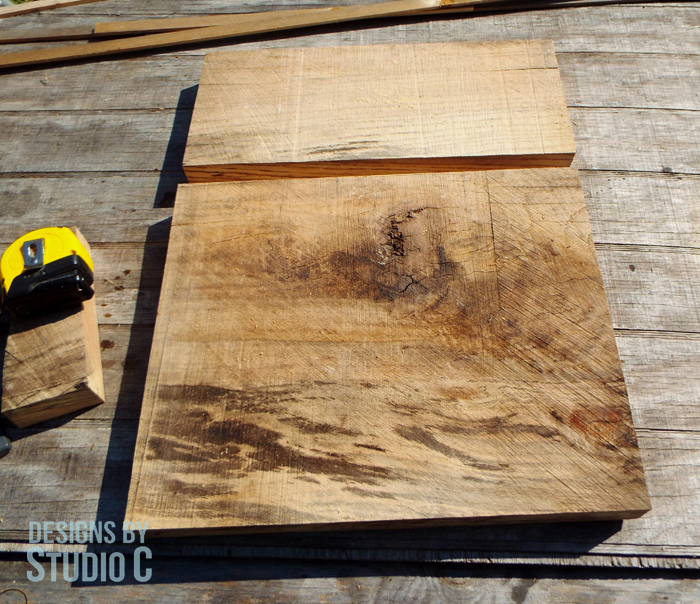 I decided that the piece was too large for the table I wanted to build, so I cut it down to 14″ wide. I set the other piece aside for another project. I started sanding the faces with a belt sander and 80 grit sandpaper, then moved to 120 grit, finishing with 220 grit on my palm sander. A thickness planer would have been ideal for an ultra smooth surface but I really wanted to keep the saw marks . The belt sander still did a fabulous job!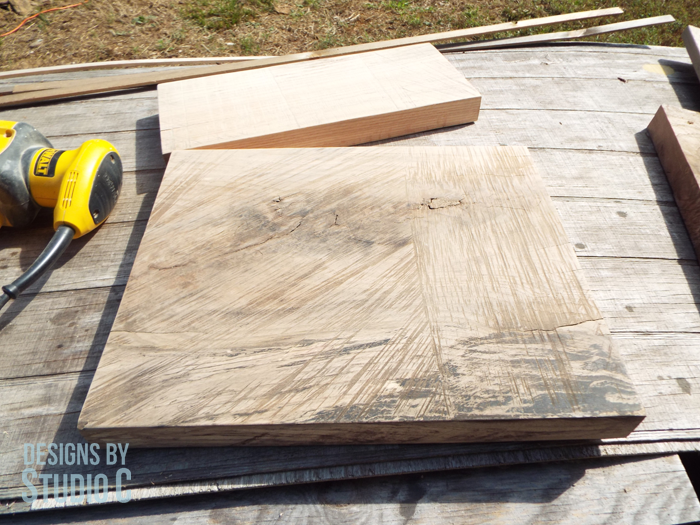 I didn't want to stain the wood mainly because I couldn't decide on a shade of stain, so I used Danish Oil instead. It was an excellent choice because it really brought out the grain!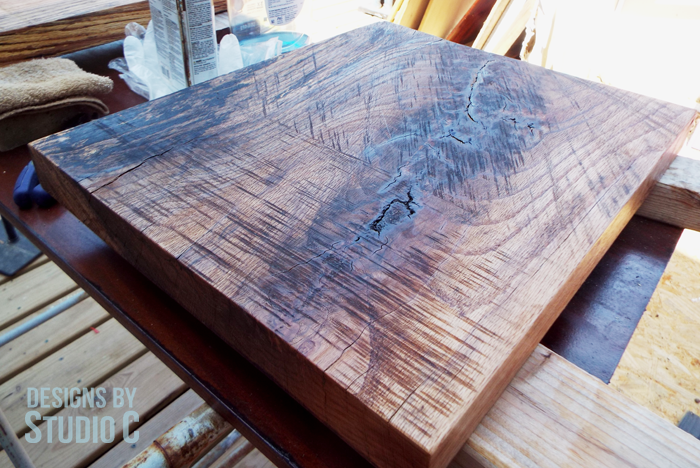 Once the oil dried,  I secured 16″ Metal Hairpin Legs (<– affiliate link!) to the underside of the slab.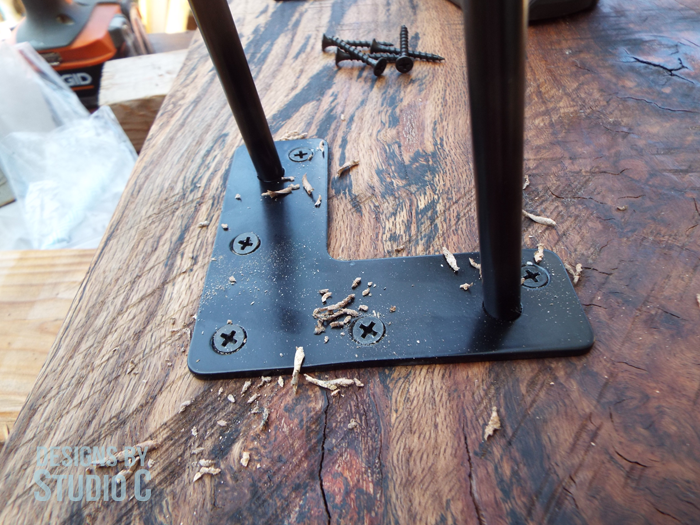 The table came out great – I'm so crazy about it! I am looking forward to building more furniture with the slabs because they are easy to work with and the grain pattern is amazing!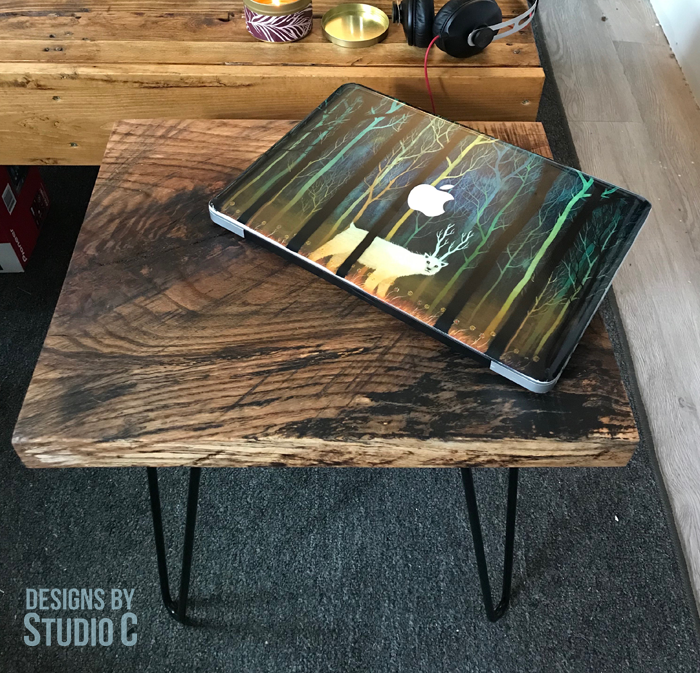 Have questions about the DIY wood slab end table? Leave a comment below!