Build PB Inspired Tacoma Stackable Shelving
Easy and Inexpensive Shelving Based on a Design from a Catalog Retailer
This has to be one of the easiest of easy builds… The DIY furniture plans to build Tacoma Stackable Shelving (inspired by Pottery Barn) use straight-off-the-shelf boards to create a stacking unit that provides plenty of space for books or other "collections" as well as a modern look that will fit into any room's design!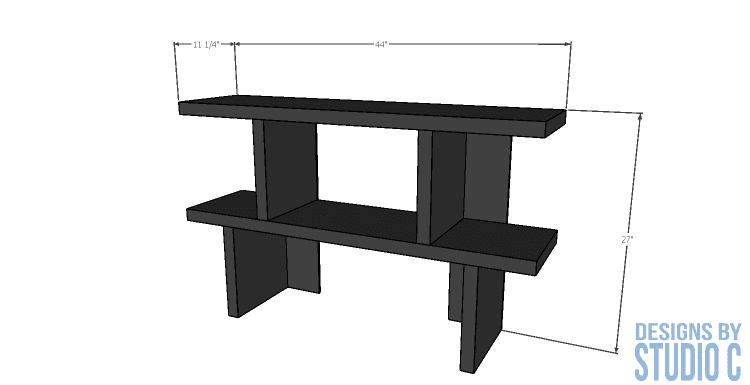 The lumber list is for one set (a top and a bottom). If a taller unit is desired, the lumber amount will be adjusted accordingly. Make sure the unit is secured to a wall stud to keep it from accidentally toppling over!
The plans are based on this shelving from Pottery Barn: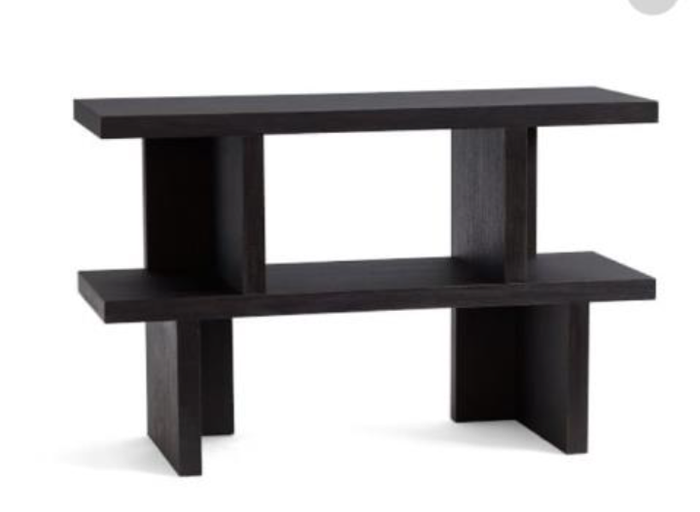 … a super-simple design and even though it is inexpensive, you can still build it yourself for a fraction of the cost plus finish it however you desire!
Materials:
3″ screws
Countersink bit for drill (<– affiliate link!)
Wood Glue
1″ Nail-In Brad Nails
Sandpaper (100, 120, 220) (<– affiliate link!)
Finishing supplies
Lumber:
For ONE top and bottom unit:
1 – 2×12 at 8′
1 – 2×12 at 4′
1 – 2′ x 4′ sheet of 1/4″ plywood
Cut List:
2 – 2×12 at 44″ – Top & Bottom Shelves
4 – 2×12 at 12″ – Dividers
2 – 1/4″ plywood at 6-3/4″ x 27″ – Back
Notes About the Project:
The dividers are secured to the shelves using countersunk screws. The back pieces can be attached using 1″ brad nails. The pieces can be finished prior to assembly, if desired.
Step One
Cut the pieces for the shelves and the dividers. Mark the position of the dividers on the shelves and drill countersunk holes. Secure the dividers to the shelves using glue and 3″ screws.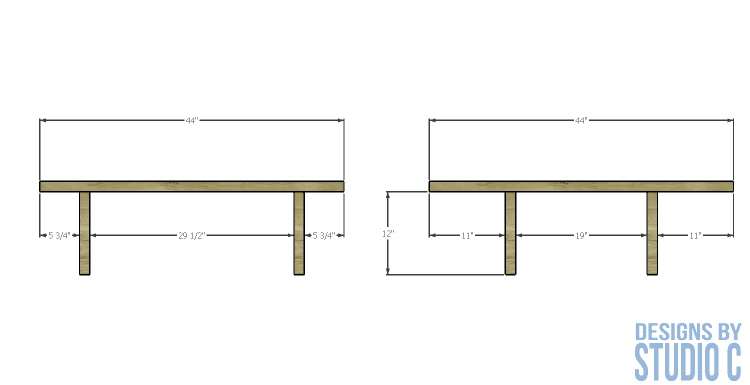 Step Two
Place the top unit on the bottom unit as shown, securing in place using glue and 3″ screws.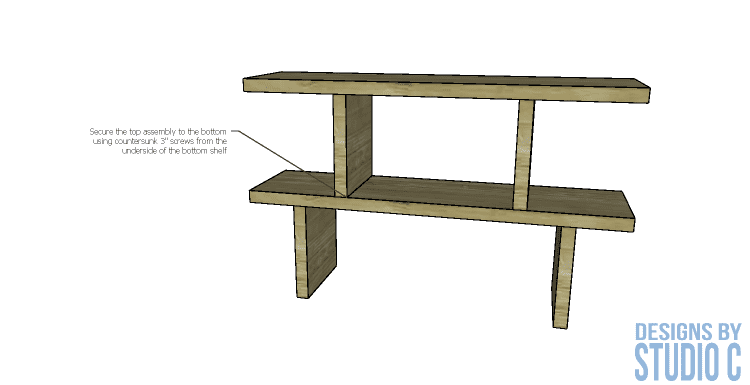 Step Three
Cut the pieces for the back. Secure to the shelving unit as shown using glue and 1″ brad nails.
If additional units are added, they can be secured together using 3″ screws. They can also just be stacked as long as each unit is secured to a wall stud with an angle bracket and long screws.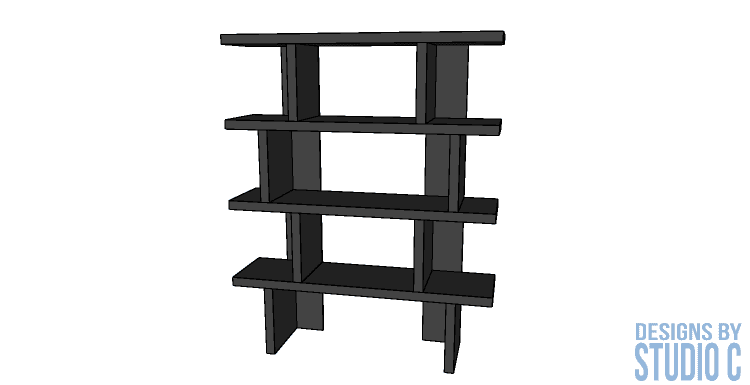 This shelving using is inexpensive and a fabulous weekend project! I think I'll make one and stain it… I always have a hard time choosing a shade of stain!
Have questions about the DIY furniture plans to build PB inspired Tacoma Stackable Shelving? Leave a comment below!
Other Shelving to Build:
Originally posted 2019-01-23 08:00:09.