How to Build a Small Wall-Mounted Spice Rack
Since I've really been into clean eating and cooking, I needed a way to keep my spices neatly organized. I found some tiny Mason jars at Target that were perfect for spices and I needed a  way to store them. I created the DIY furniture plans to build a Mini Spice Rack specifically for the tiny jars and the plan is also customizable for other sized jars by just changing the width, height and depth. I used decorative punched aluminum on the back and metal ribbon (purchased from Hobby Lobby) on the front to act as retainers. This is an inexpensive build that costs very little and can be completed in a couple of hours.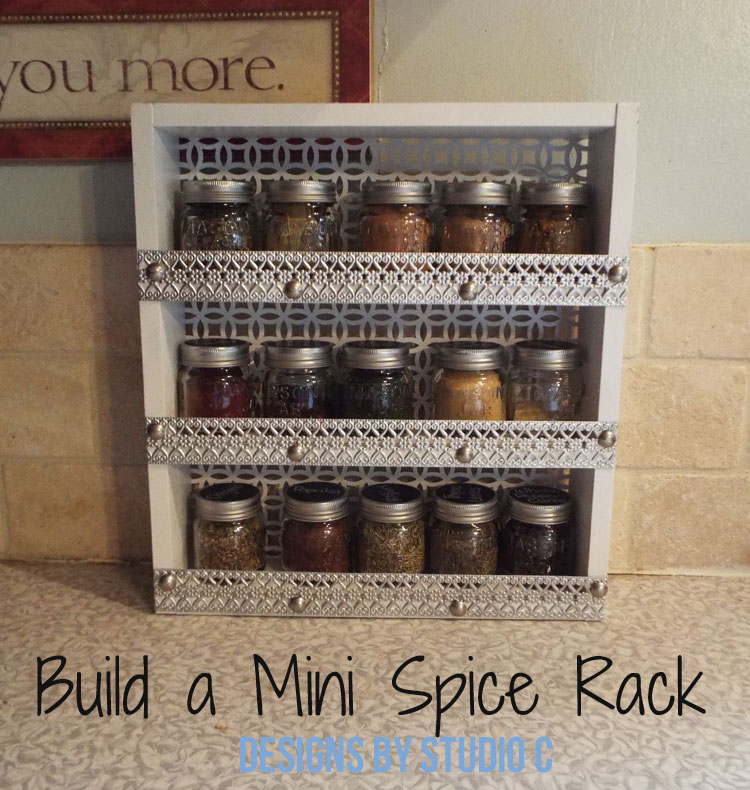 Materials:
1-1/4″ brad nails
5/8″ staples
Decorative punched aluminum
Spray paint
Metal ribbon and upholstery tacks (1/4″ x 1″ strips of wood can also be used) (<– affiliate link!)
Wood glue
Sandpaper (100, 150, 220 grits)
Finishing supplies (primer & paint, or stain, sealer)
Tools needed:
Miter saw or jigsaw
Pneumatic brad nailer/stapler with compressor
Sander
Metal Snips
Lumber:
3 – 1/2″ x 2-1/2″ x 2′ craft boards
3 – 1/2″ x 1″ x 1″ craft boards (wood rulers would be a great choice!)
Cut List:
4 – 1/2″ x 2-1/2″ craft boards at 10-1/2″ – Top, Bottom & Shelves
2 – 1/2″ x 2-1/2″ craft boards at 12-1/2″ – Sides
3 – 1/4″ x 1″ craft boards at 11-1/2″ – Front Retainers*
(* = if not using metal ribbon)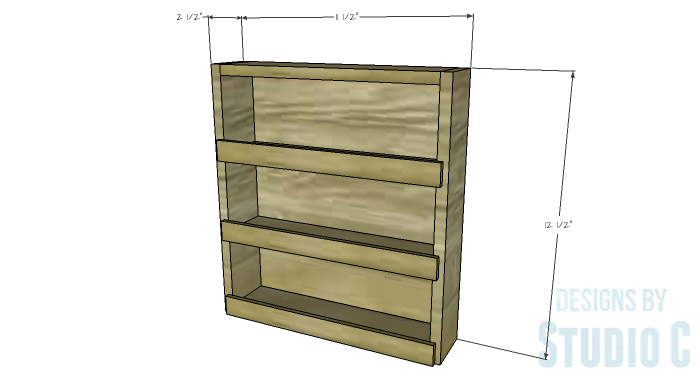 Step One
Cut all of the pieces to length. Thoroughly sand each board.
Step Two
Assemble the spice rack using glue and 1-1/4″ brad nails. The top, bottom and shelves are spaced 3-1/2″ apart.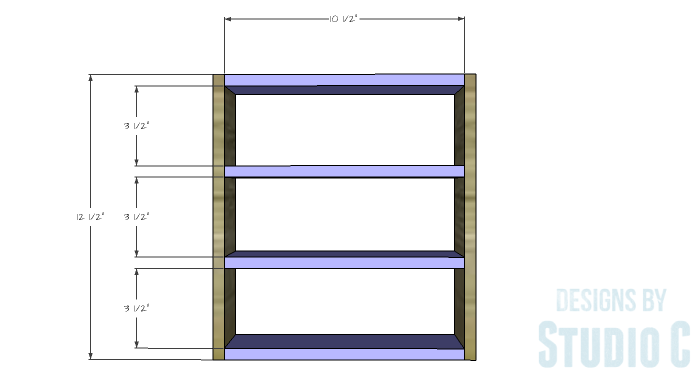 Step Three
Cut the decorative aluminum to fit the back. I raided my scraps and did not have a piece that was big enough so I used two pieces with the join behind one of the shelves. Secure the aluminum to the back using 5/8″ staples (I used a pneumatic stapler). 1/4″ plywood can also be used.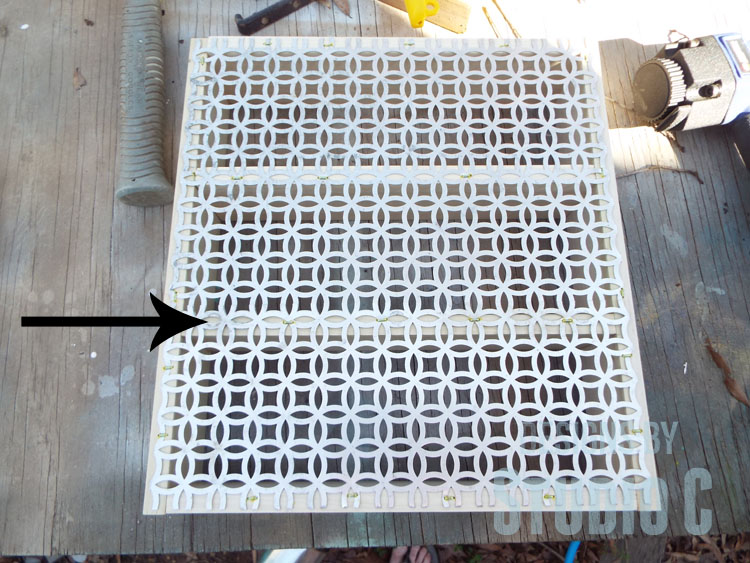 Step Four
Paint the spice rack and the retainers as desired. I used white spray paint and did not paint the retainer pieces.
Step Five
Secure the retainer pieces to the front of the shelves and bottom. If using 1/4″ wood, use glue and 1-1/4″ brad nails and if using metal ribbon, use upholstery tacks.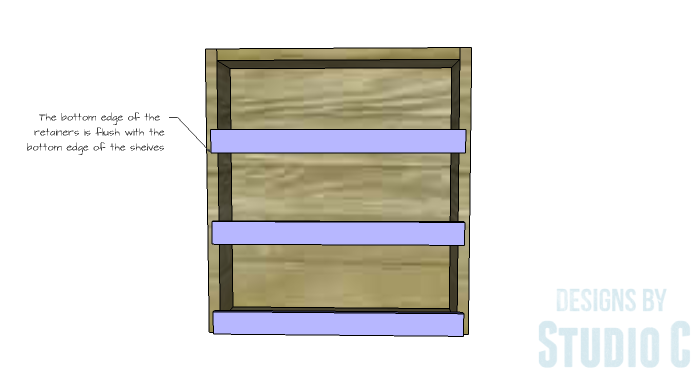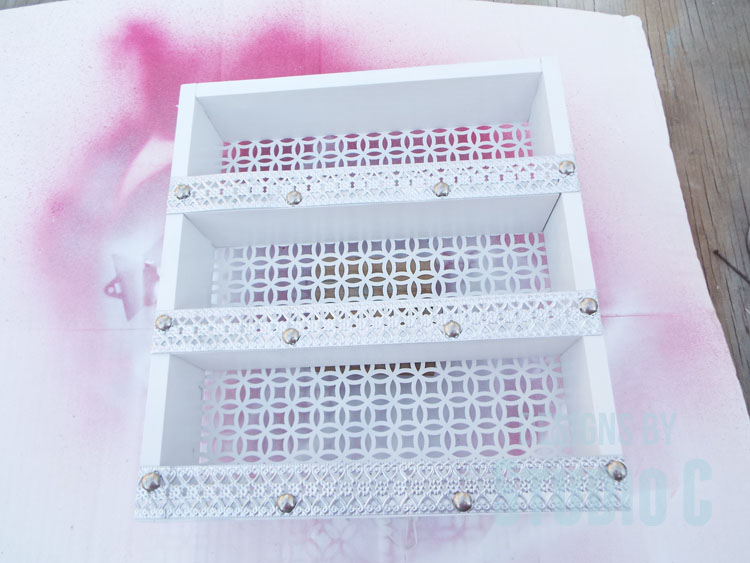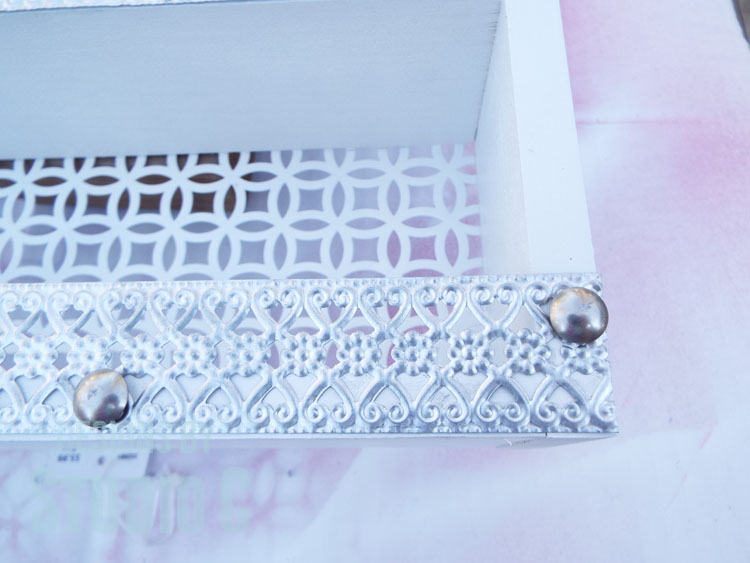 The little jars I used measure 2″ wide by 2-1/2″ tall, and they have a chalkboard label on the top.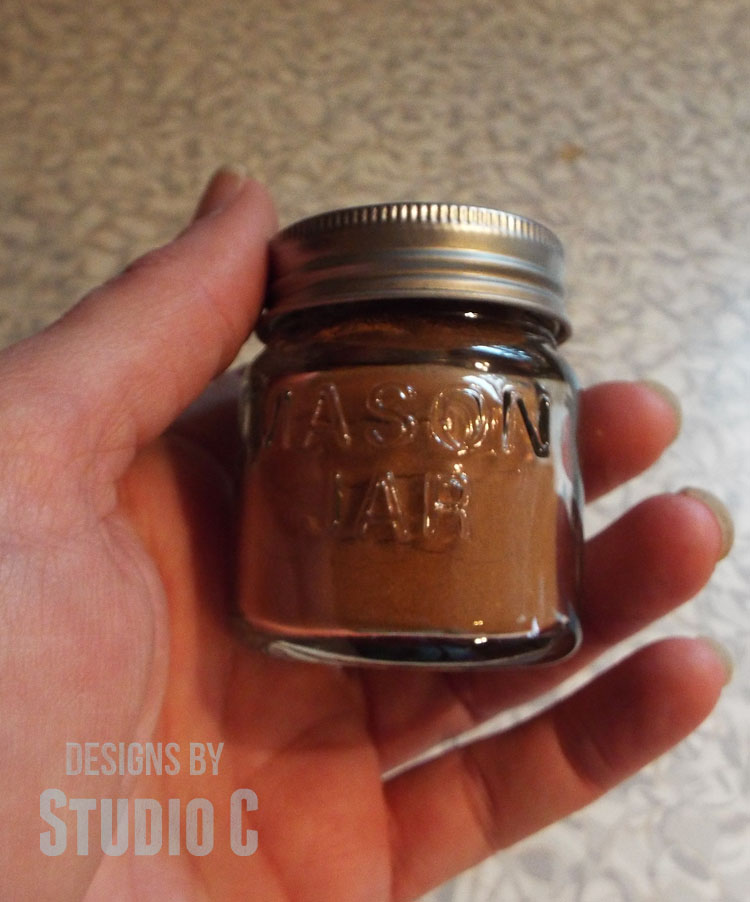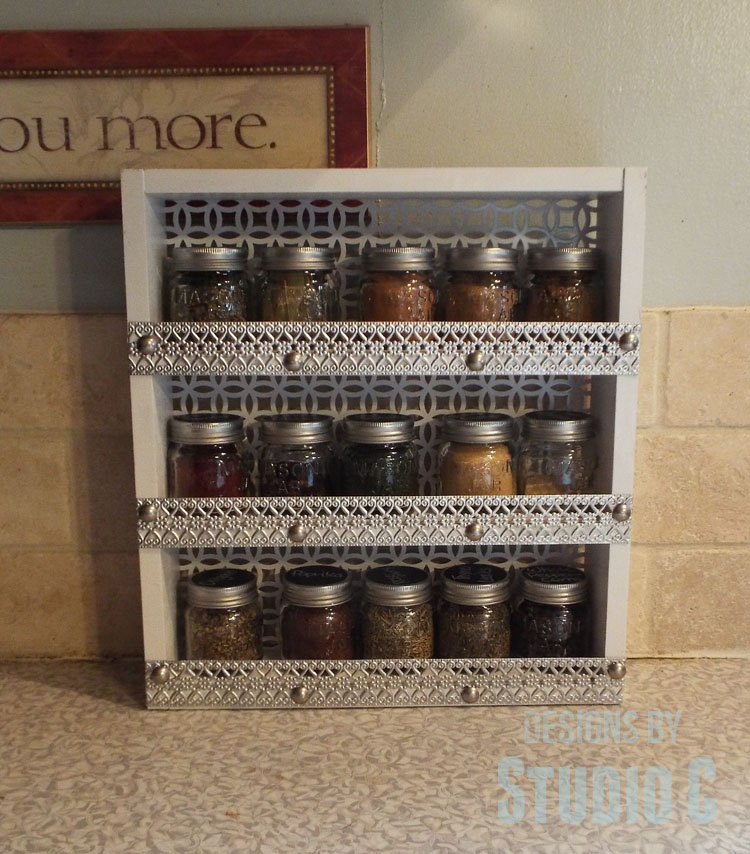 If resizing the plan to fit different jars or bottles, adjust the length of the shelves if necessary, and lengthen the sides to accommodate the height. For example, if the jars being used are 4″ tall, the sides will be lengthened by 4-1/2″ and the shelves will be spaced at 5″. If there are any questions about the DIY furniture plans to build a Mini Spice Rack, leave a comment below!
Originally posted 2016-02-29 08:00:04.