How To Cut Drawer Slides for a Custom Project
Use a Hacksaw to Cut Drawer Slides to a Length Needed for a Project!
Lately I've been running into this problem… The plan calls for drawer slides and I have a few on hand but they are too long. Ok, let me be honest here – I am building a desk and thought I ordered 22″ slides for the project but I ordered 24″ instead. I didn't want to send them back and wait, which holds up my project. I just whipped out the hacksaw and cut the drawer slides to the length I needed.
The roller slides are inexpensive, and generally the home improvement stores only carry them in certain lengths – usually 14″ to 22″. I know I've drawn a few plans where 12″ or even 10″ drawer slides are needed. The shorter slides can be found online through eBay or other woodworking stores but generally, I don't want to wait for them to be shipped to me (not that I am impatient or anything!) nor pay an outrageous amount of money for them.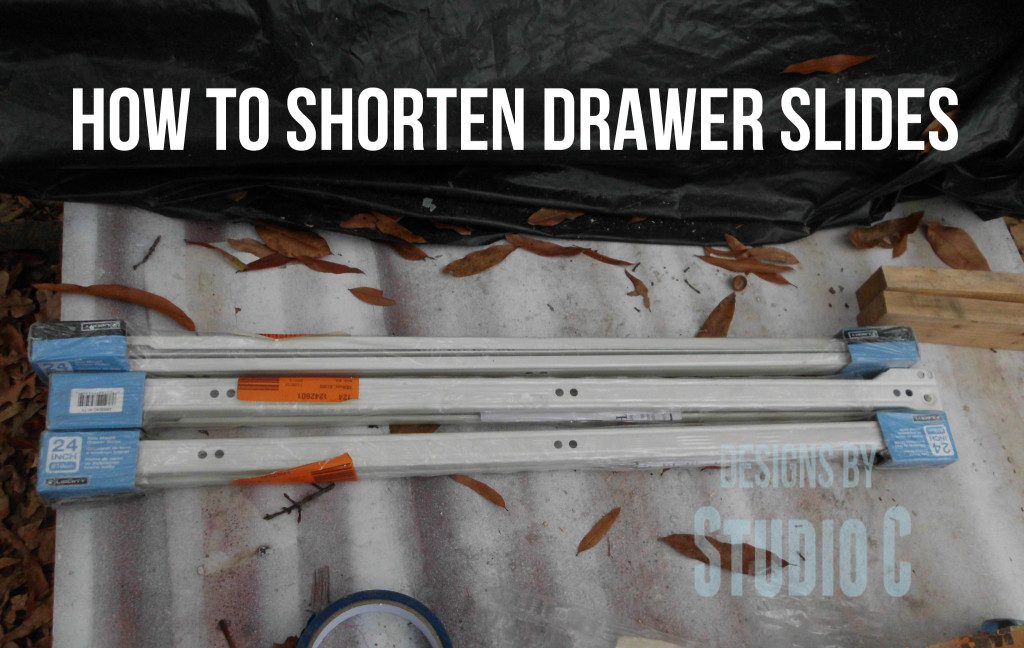 So, I was ready to install the drawer slides in my desk and realized they were too long. Great. You see, the hacksaw and I do not get along but this time I decided to make more of an effort to cooperate with it because I really needed to shorten these drawer slides. After all, I had seven sets of slides to cut down and it was time for me to show the hacksaw who the boss really is… ha!
What You'll Need:
Roller-type Drawer Slides
Hacksaw (<– affiliate link!)
Masking Tape
Start by removing the packaging from the slides. I like to use the masking tape to secure each set together – this way I can make fewer cuts. Since I was shortening the slides by 2″, I made a mark 2″ from the end I was cutting off.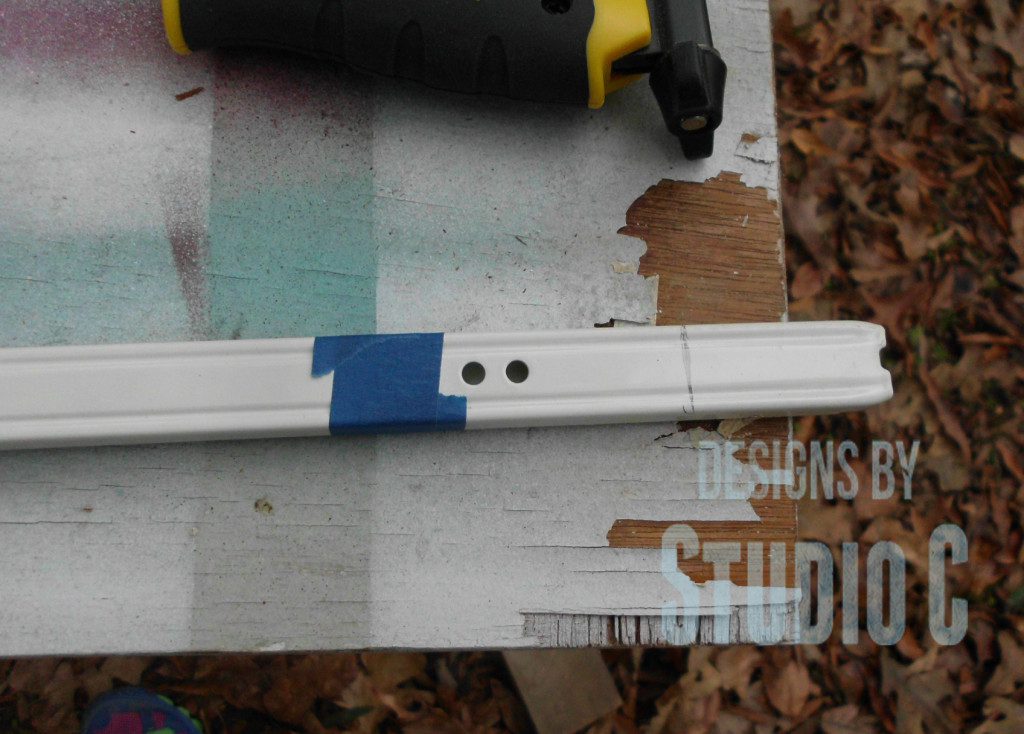 Make the cut and that is it! A new hole may have to be drilled at the end of the slides for installation – use a drill bit for metal to do that, then install the slides and go!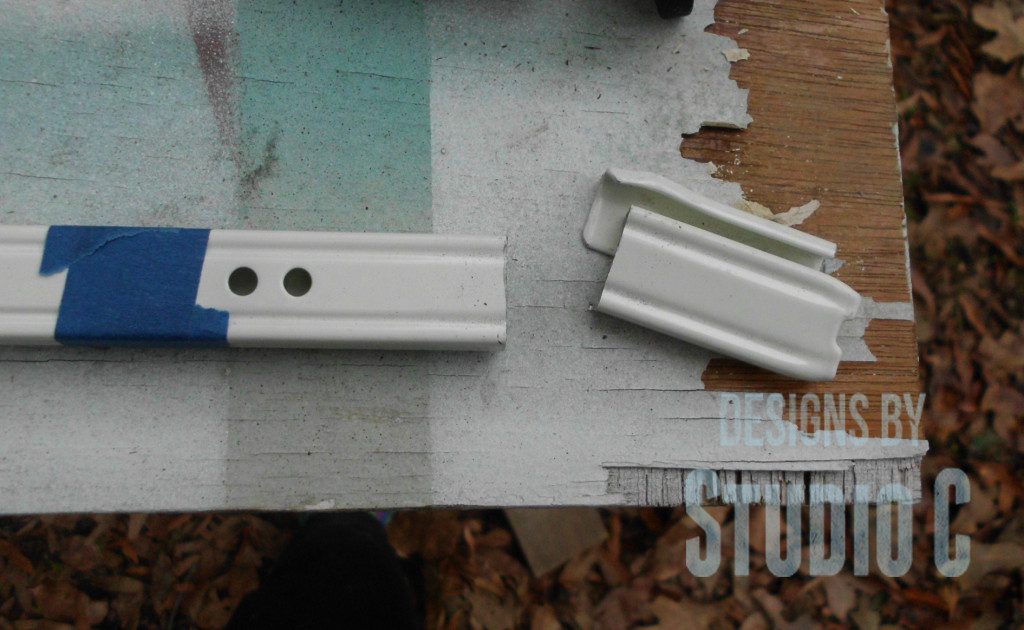 It is so easy to cut drawer slides! Just for the record, I've only tried this on the roller-type of slides and not the ball-bearing slides. I'm not sure it would work as well but I may try in the future! You could also build your own drawer slides with wood!
Originally posted 2013-12-03 08:00:50.