Cleaning a Smooth Glass Cooktop
An Easy Method to Get a Glass Cooktop Super-Clean
Several years ago, I remodeled my kitchen and added a new cooktop to the center island. Several people told me that cleaning a smooth glass cooktop was a total pain, and that it really wouldn't be worth my time. I didn't listen, and I'm so glad I didn't! In fact, cleaning a smooth cooktop is far easier than cleaning a cooktop with actual plug-in burners or the grates used on gas cooktops. I found a product (outlined below) that I use that keeps the cooktop looking new even though it is now nearly 10 years old!
This post will contain an affiliate link to the product I use. I am not associated with the brand in any way but if the link to the product is clicked and a purchase made, I do receive a small commission at no additional expense to the buyer.
The Cleanser
I've found that cleaning the cooktop with plain soap and water may remove some of the baked on or oily mess but it really doesn't remove everything. What works for me is using Cerama Bryte (<– affiliate link!). Cerama Bryte comes in a kit with a razor blade scraper as well as an abrasive pad to help remove the mess and make it clean.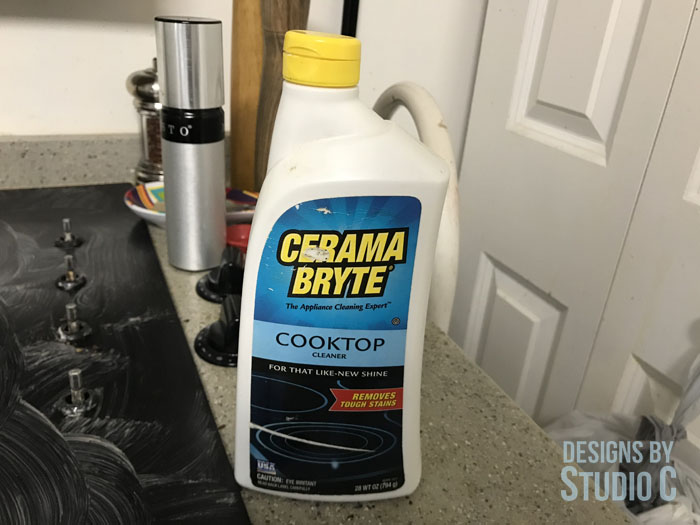 The Method
I wipe any oil spills off with a paper towel first. We go through a lot of olive oil because we truly love to cook! Then, I remove the knobs and apply a stream of Cerama Bryte over the cooktop. I use the abrasive pad in a circular motion to remove the baked on debris and to buff the cooktop.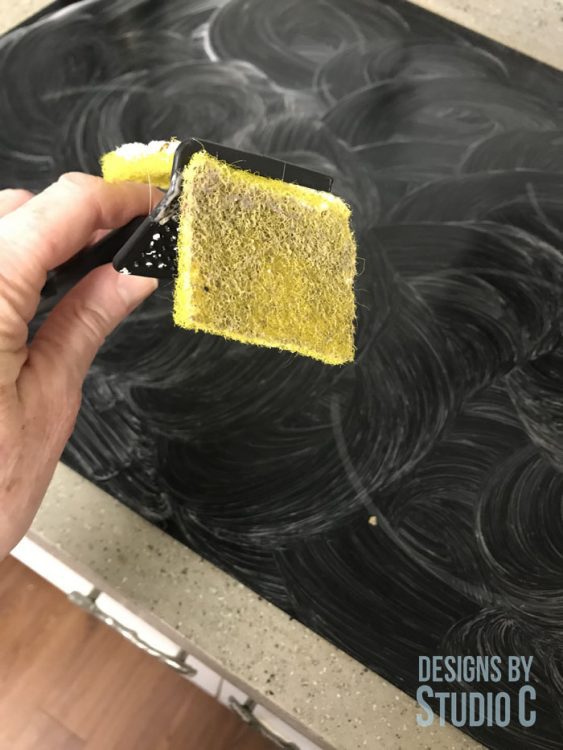 Wax On, Wax Off
I use a paper towel to remove most of the cleanser, then buff the cooktop (in Mr. Miyagi fashion – wax on, wax off) with a microfiber cloth. If there are still spots of baked on debris, I use the razor blade scraper to remove it, then buff the cooktop again.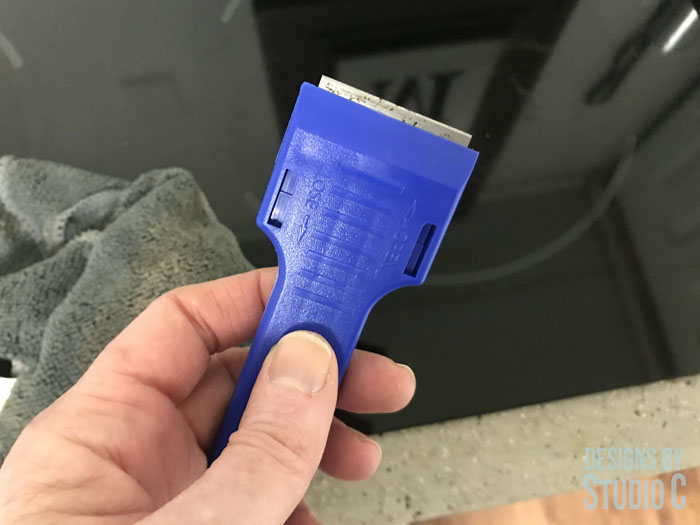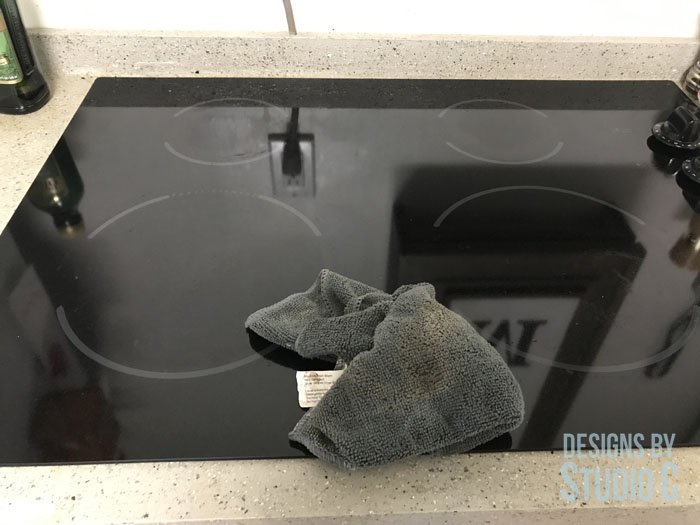 Cleaning the smooth glass cooktop does take a bit of elbow grease but it is far easier to clean that a regular cooktop! What is your method for cleaning your cooktop? Share it below!