How to Create a DIY Cabinet Door Memo Board
An Awesome Way to Stay Organized
It is hard to believe that back to school is just around the corner! My son will be entering his second third year of college (and has a crazy-busy schedule!) and I wanted to create something that would help him organize his assignments, activities, and work schedule. I decided to create these DIY cabinet door memo boards for him and his roommate!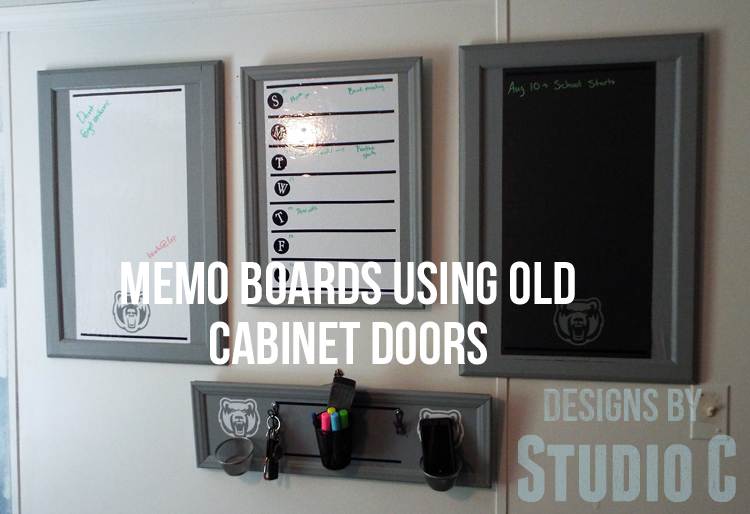 I found these cabinet doors at my local Habitat for Humanity ReStore for $1 each. They were the perfect size for the memo boards.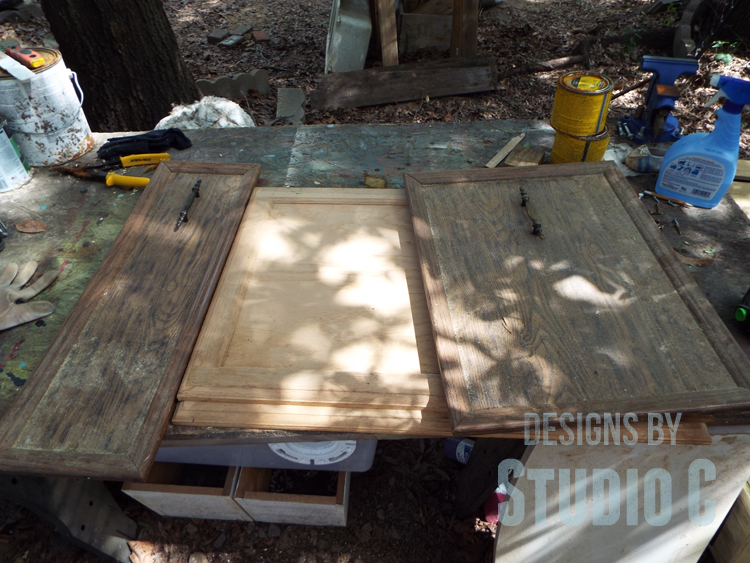 I used a grey chalk paint to paint each of the doors.
For the smaller door, I wanted to create a weekly calendar for the guys to list their weekly activities. I measured the length of the door (19″) then divided it into seven segments – one for each day of the week. I cut "stripes" and circles with the letter for each day of the week, and adhered it to the dry erase vinyl. I measured the width across the door (13-1/2″). Since the vinyl is only 12″ wide, I drew a line the length of the door in order to line up the vinyl for the cabinet door dry erase board. I also made a cabinet door chalkboard! (I purchased the vinyl from Expressions Vinyl.)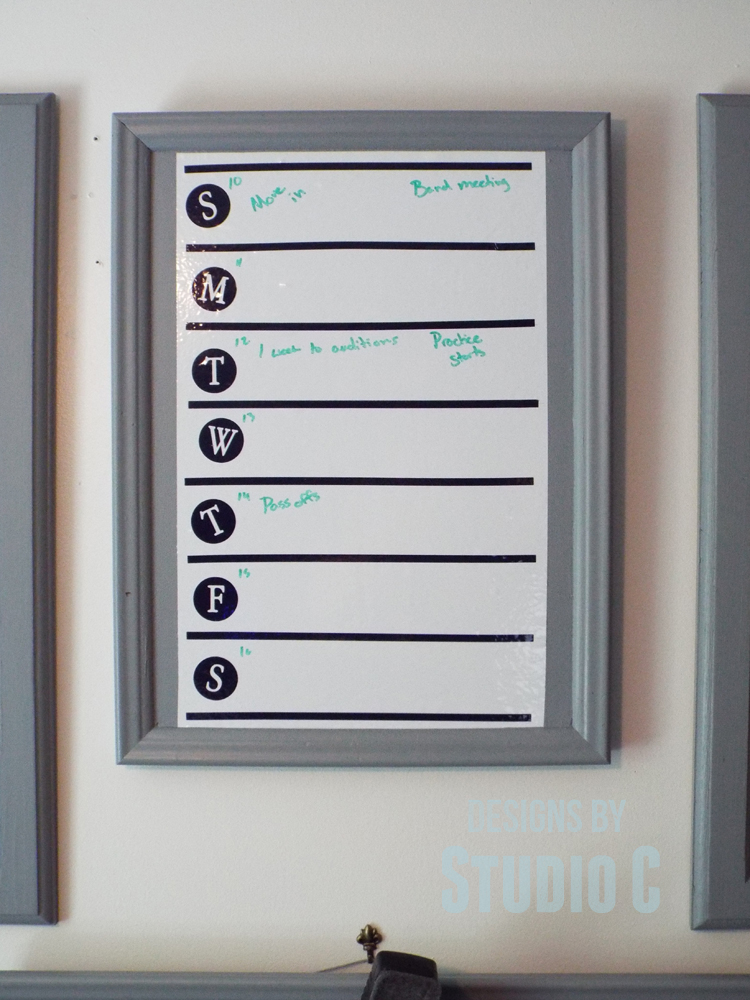 For each of the longer doors, I used dry erase vinyl on one, and chalk board vinyl on the other. I also cut "stripes" for each, plus a copy of the school mascot. I also drew lines to line up the vinyl on each door.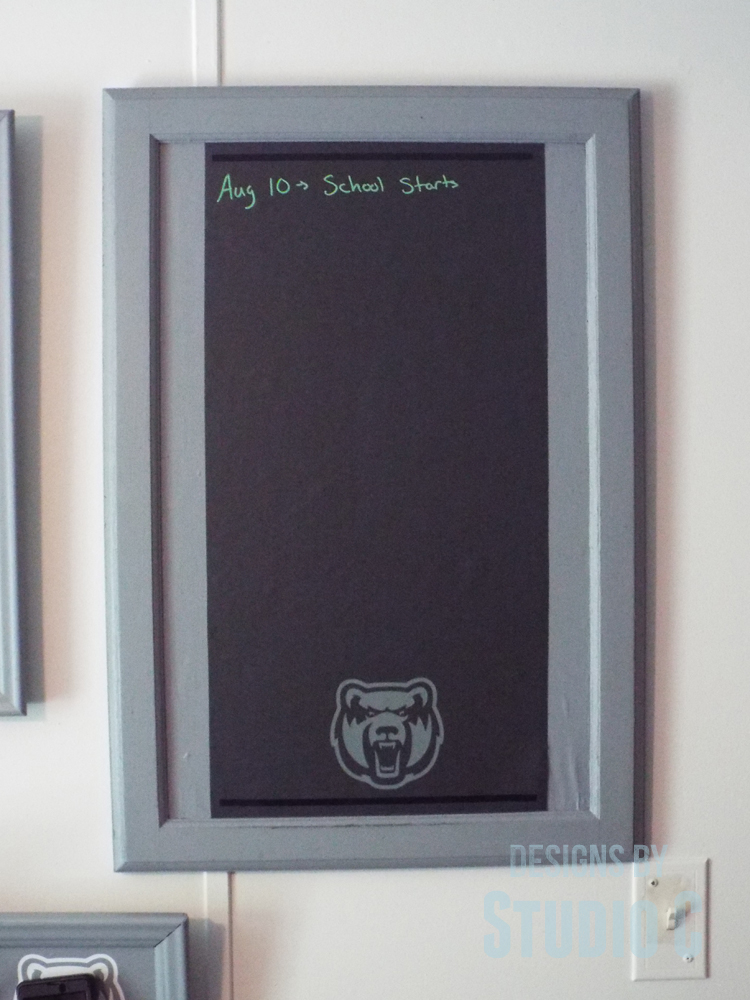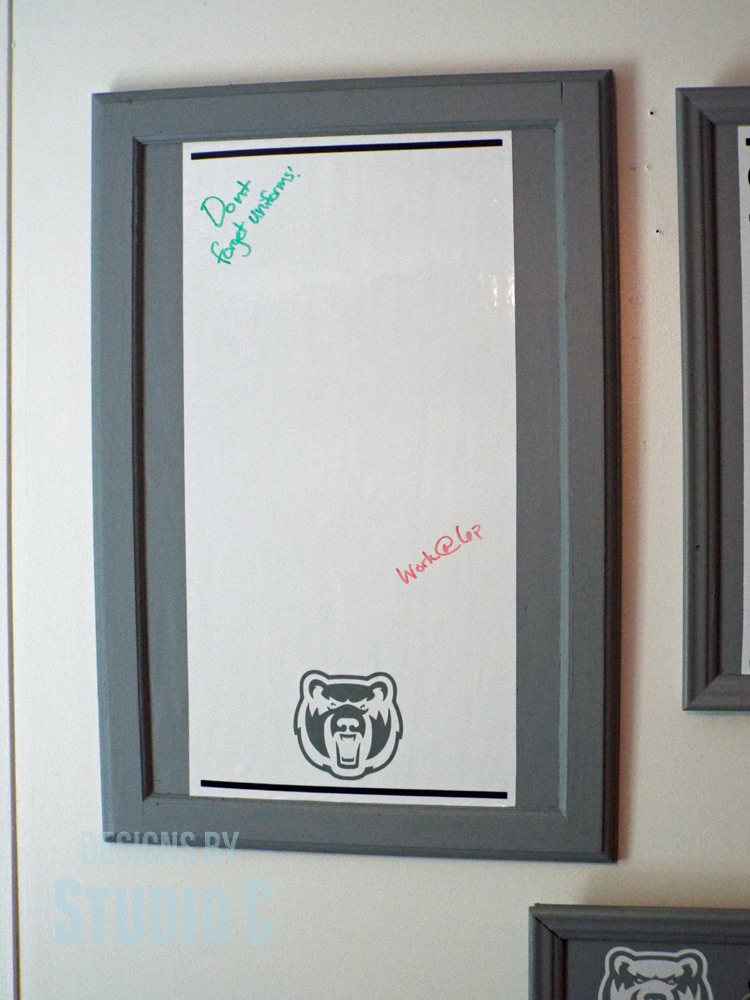 On the last narrow door, I added "stripes", a copy of the mascot, wire cups, and clips for the guys to store the markers for the boards as well as phones, and keys.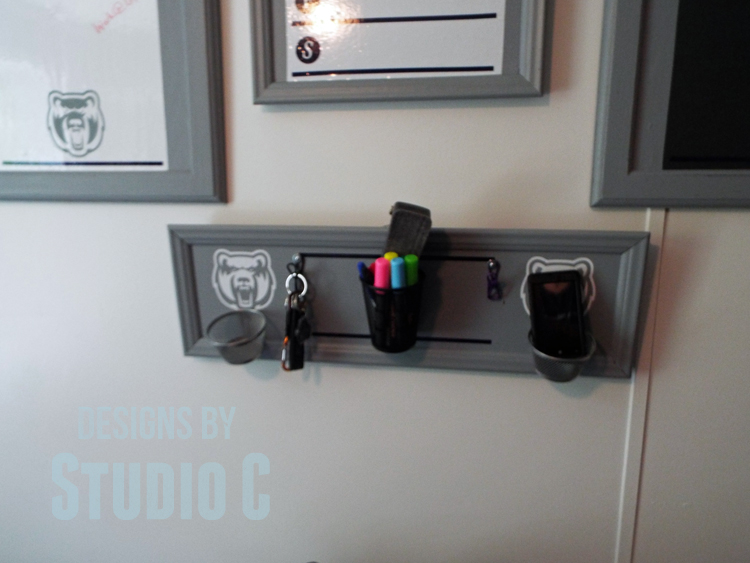 I used two soda can tabs and picture hanging wire to create a hanger for the back of each door.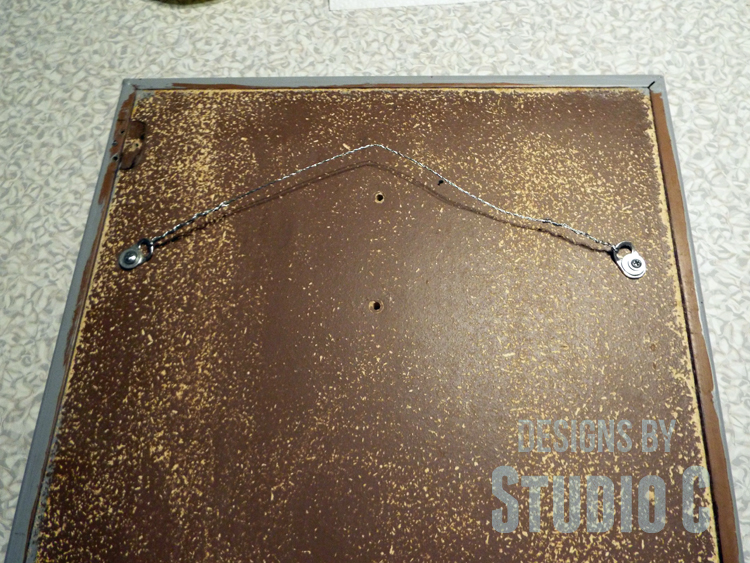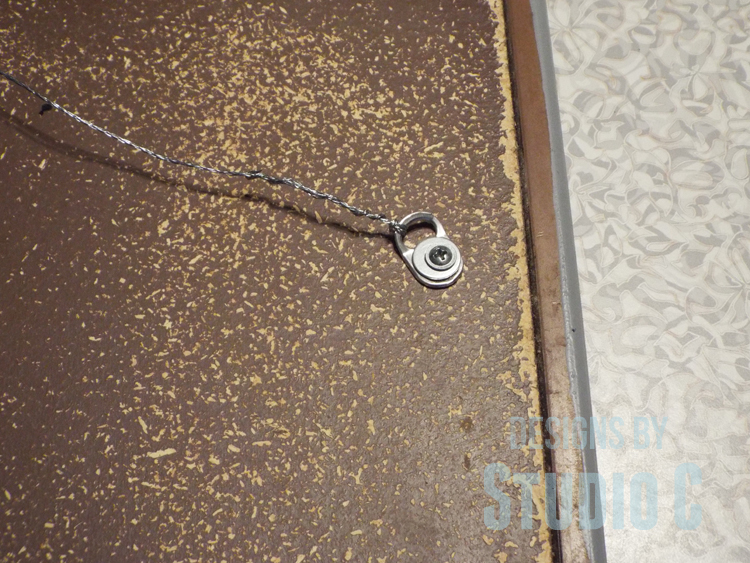 Voila! The perfect memo boards to help keep the guys organized so (hopefully!!) they won't miss any assignments!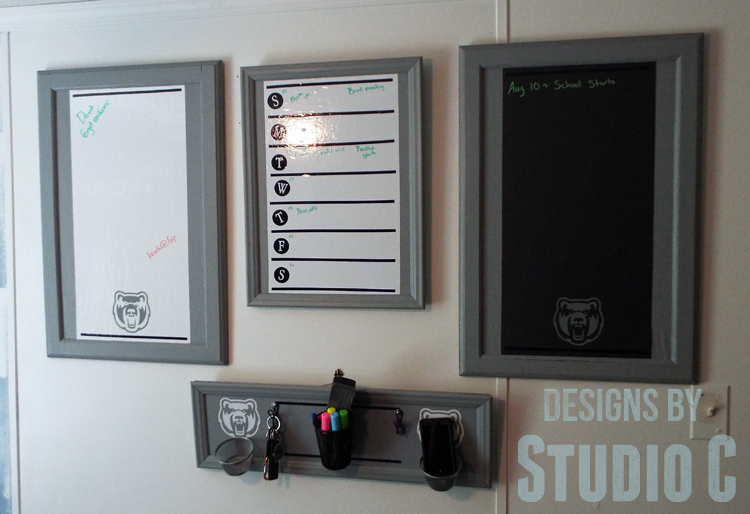 These cabinet door memo boards are perfect for keeping anyone organized and they can be customized to match any decor!
Here are a few other easy to make projects for wall decor or organization:
Have any questions about creating the DIY Cabinet Door Memo Boards? Leave a comment below!
Originally posted 2014-07-15 09:00:24.