Building a Wireless Bluetooth Speaker
Make a Small Bluetooth Speaker
I love listening to music (or sometimes podcasts) at work and really wanted a small speaker for my office. I didn't want just any speaker… I wanted something sort of "fancy". Building a wireless Bluetooth speaker was the perfect project for me because I could make the small cabinet out of any wood I wanted!
The speaker, from Rockler, is a small fitting, completely wired and ready to be inserted into whatever the cabinet will be. It requires a 1-7/8″ diameter opening and will fit snugly.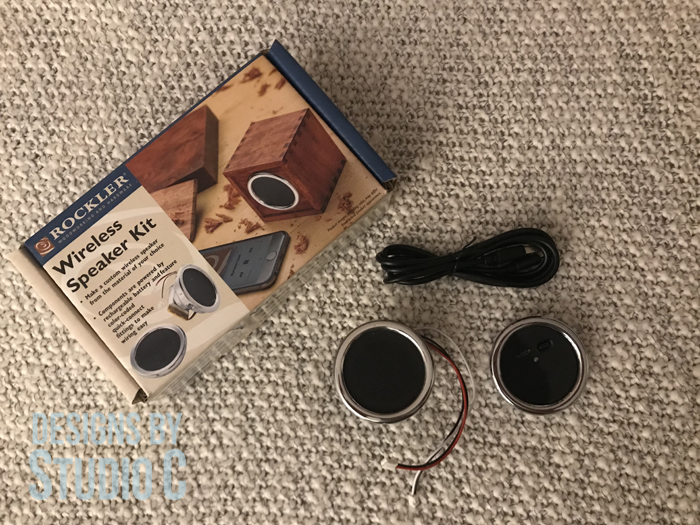 I chose to follow Rockler's instructions and make a cube with mitered corners, and 1/4″ panels in walnut. I even used my electric brand on the top of the cube mainly so nobody else can claim it as their own (wink, wink)! Other examples include an aluminum can, an ammo box, a larger wood box with the speaker and controls on the front, etc. There are so many ways to be creative with this project!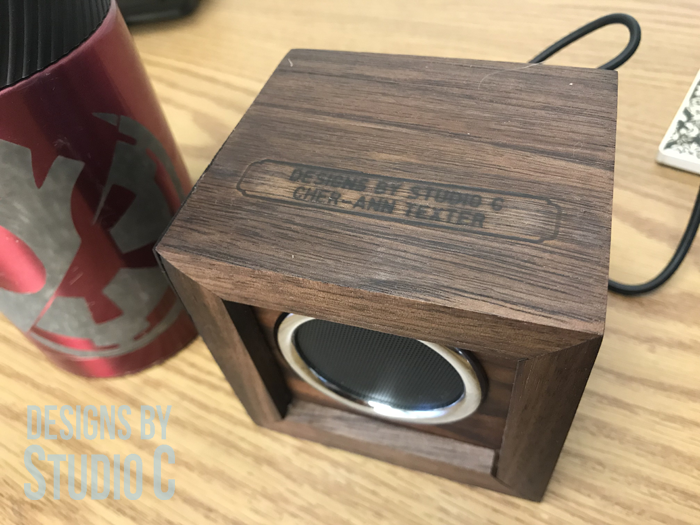 The Bluetooth speaker itself is a tad pricy to make and sell but they make great gifts. (My speaker is actually the third one I made!) The speaker can be ordered from Rockler through Amazon (<– affiliate link!).
The sound is fantastic for such a small speaker. It is actually too loud for my office, even with my phone's volume on the lowest setting. I had to get creative and cut a piece of corrugated board to cover the speaker to dampen the sound! I may cut a piece of the 1/4″ walnut to fit over the speaker so it looks a little nicer!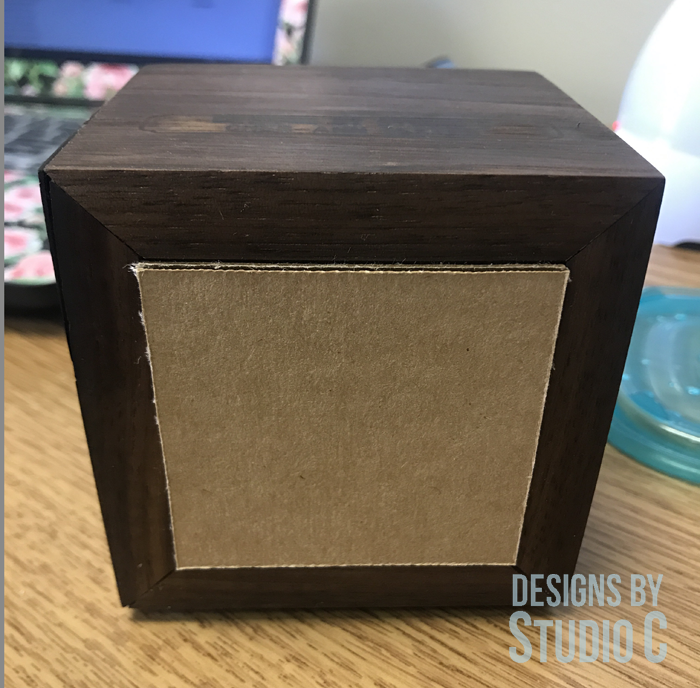 The battery is charged via USB and can run continuously for approximately 5 hours before having to be charged again. It takes about 1-1/2 to 2 hours to fully charge.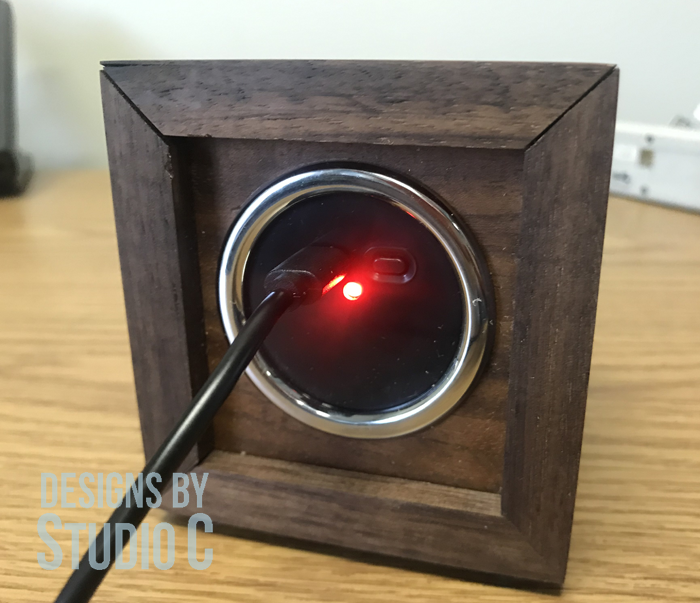 Building a wireless Bluetooth speaker is a fun project and I look forward to making a couple more to give as gifts but this time I'll make something other than a cube to put the speaker in… Have you made a wireless Bluetooth speaker? How did it go? Leave a comment below!
Originally posted 2019-01-16 08:00:55.