How to Build a Sawhorse Table with Brackets
Step by Step Instructions to Use Sawhorse Brackets
Sometimes, you just need an extra work table… I'm up to three tables now. Do I need that many? Well, yes! I like to multitask! Anyhow, I purchased a couple sets of sawhorse brackets to build a new table and with a few 2x4s, I spent less than $30. It would cost just as much to buy pre-made sawhorses (which are usually plastic) but since I am a tall girl, I needed to customize the height of the sawhorses so that I didn't have to hunch over the table! So for me, spending a bit of time to build the sawhorse table brackets was a win!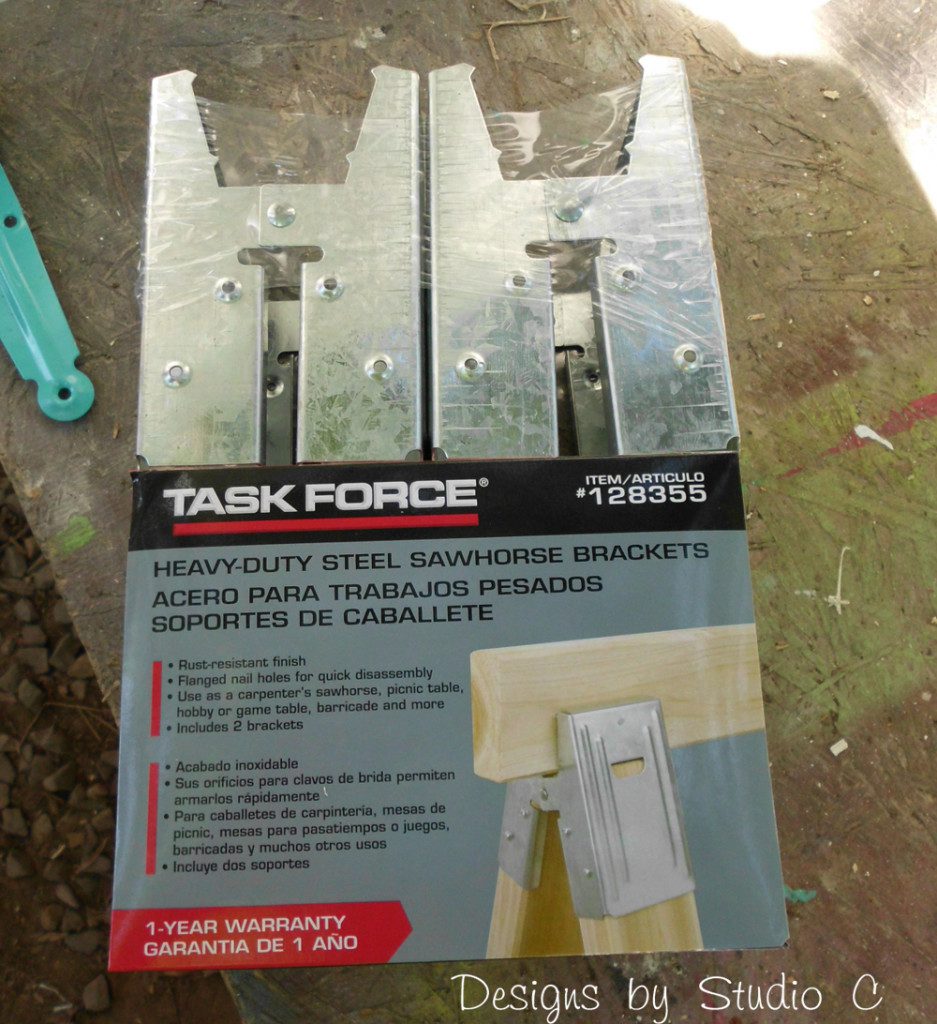 Materials:
Step One – The Brackets
The package on the sawhorse brackets has a chart on the back showing what length to cut the legs for the height of the table. I went somewhere in between 30″ and 36″ (roughly 32″), so I cut my legs at 29-5/8″ long. Also, you'll need to determine how wide the sawhorse legs will sit. For example, I am using an old 30″ door as the table so I wanted the cross pieces of the sawhorses to measure 30″.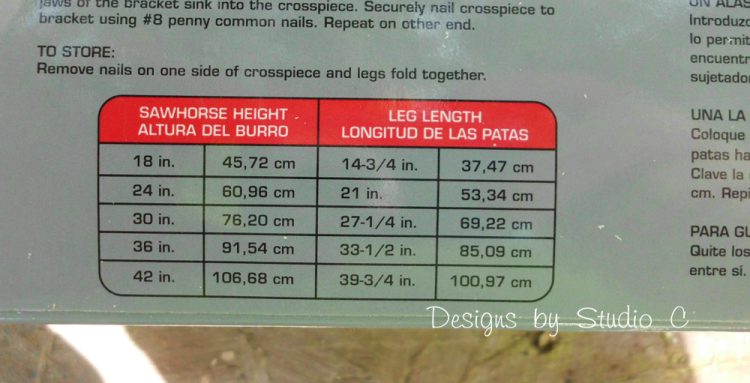 Step Two – The Legs
The 2×4 pieces are inserted into the brackets, then fastened in place using nails. I didn't have any nails on hand, so I used screws. Just remember this: screws will break and nails will bend. So if your table will have a heavy top, use nails in the sawhorse bracket legs!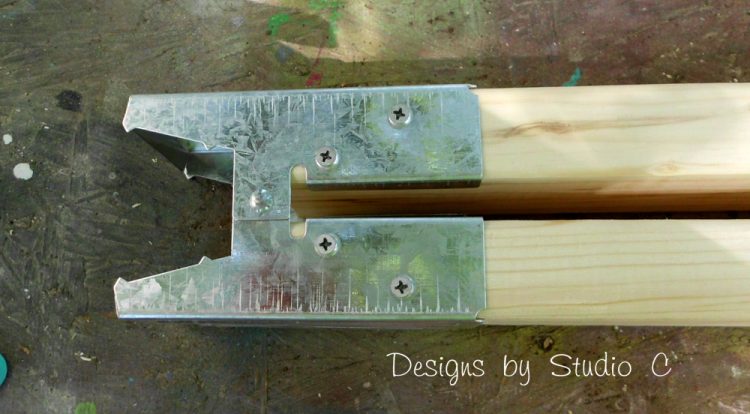 Step Three – The Crosspiece
The cross pieces are then clamped in the bracket and fastened with screws or nails. I set the brackets 4″ in from each end of the cross pieces so that I didn't trip over the legs every time I'm working at the table!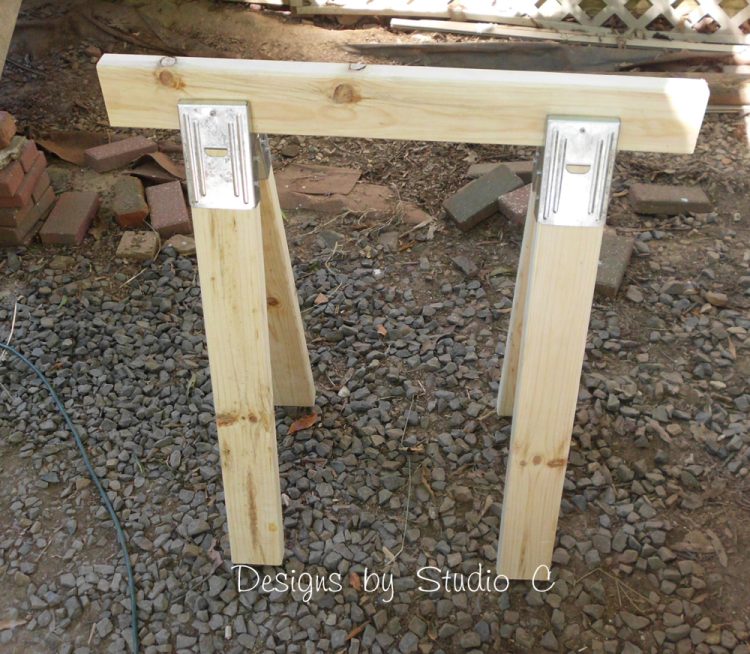 Step Four – Custom Supports
I added a "twist" to the sawhorse set up… I took the remaining piece of 2×4 and cut it in half. I then drilled pocket holes in each end of each piece and fastened them to the sawhorses using the 2-1/2″ pocket hole screws. This will keep the sawhorses anchored together and make the table a bit more stable.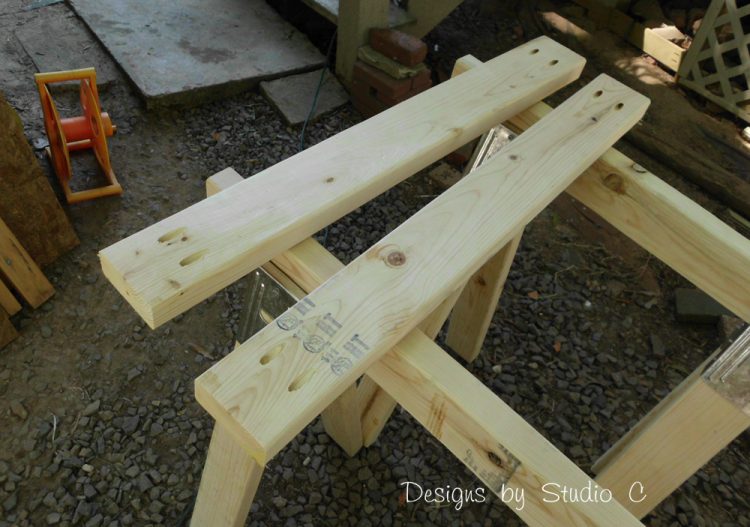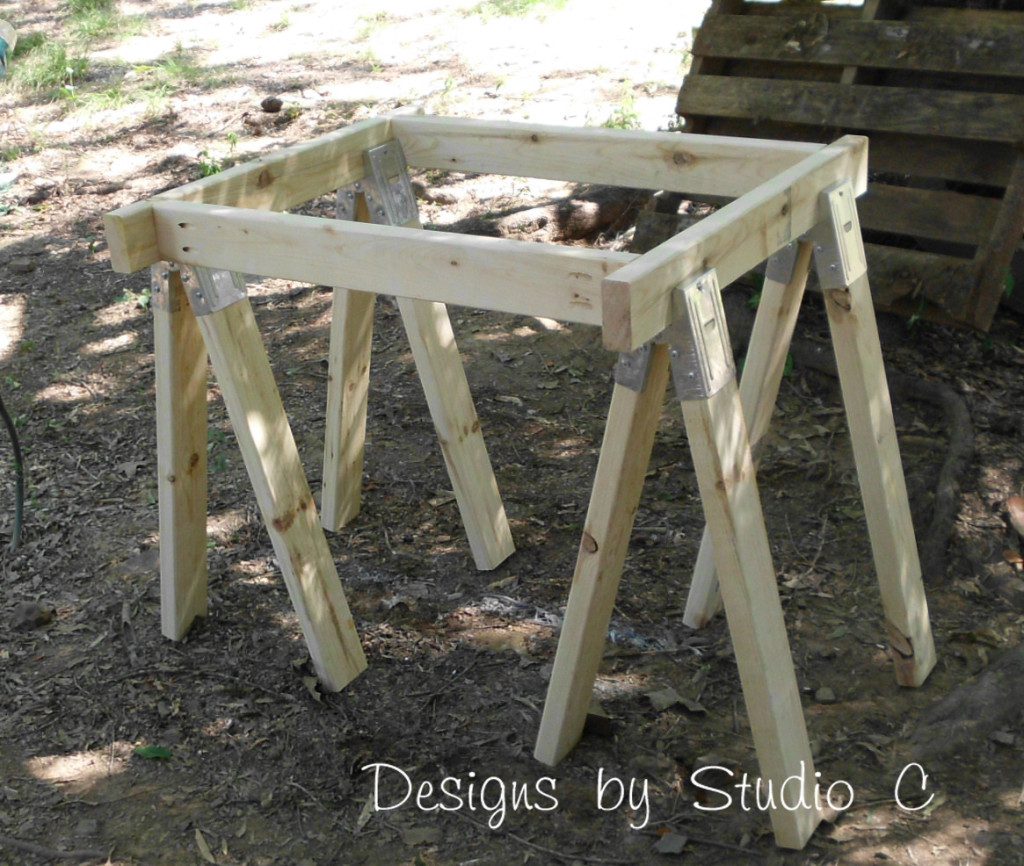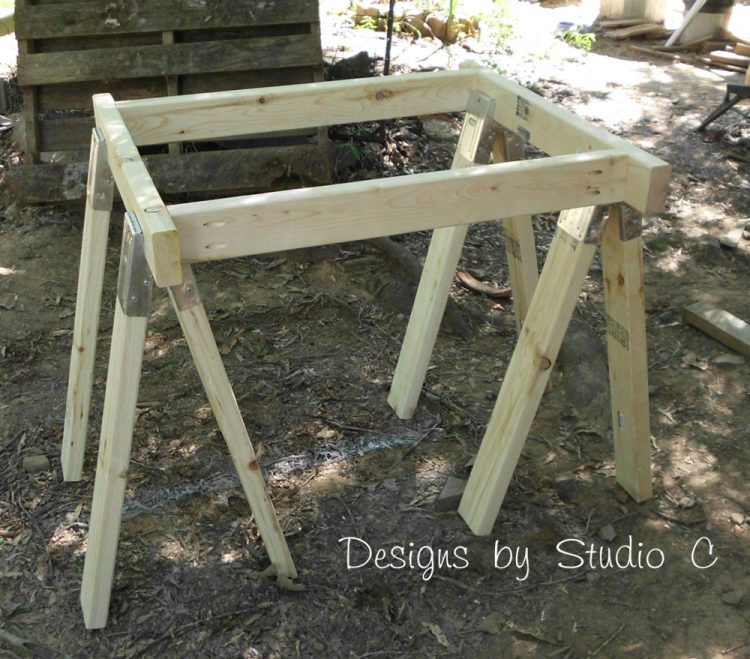 Step Five – The Top
I set the door on top and the table is the perfect height for me! The top can be secured to the frame using angle brackets for a permanent setup. I just laid the top on the frame so I could move the table as needed.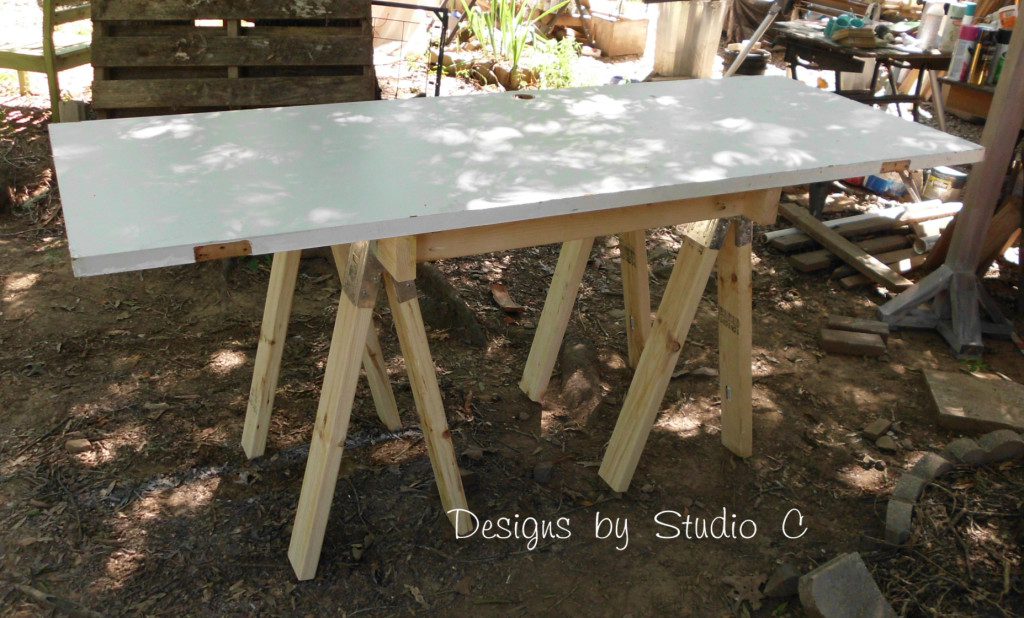 The brackets would also be an excellent choice to build a DIY sawhorse table with finished top that will be used in a dining room or outdoor patio. They could be spray painted for an extra touch of fabulous!
Have questions about how to build a sawhorse table with brackets? Leave a comment below!
Originally posted 2013-08-30 08:00:12.