Build the Dante Reclaimed Wood Coffee Table
DIY Furniture Plans: Inspired by Pottery Barn
This easy to build DIY circle coffee table is the perfect project for those new to woodworking. The plans to build the Dante coffee table feature a round top with off-the-shelf 2x lumber for the legs. Not only is it a super-cheap project, but it is super easy, too! The top can be customized with a piece of self-adhesive paper in a marble pattern for a look similar to the original or a large stencil. The glue resist technique could also be used on the top…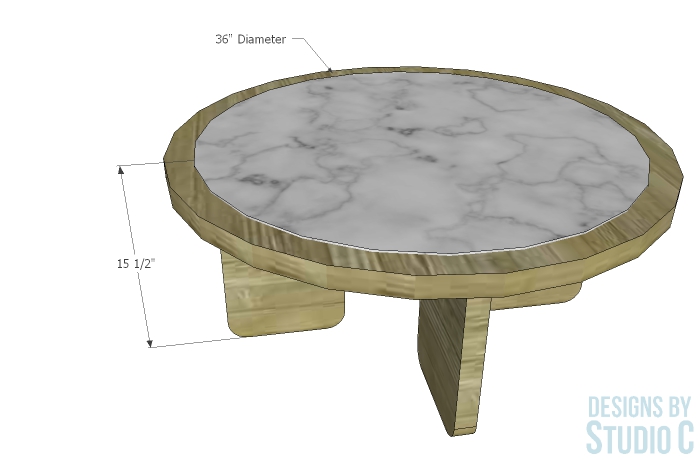 Materials:
Lumber:
1 – 1×2 at 3′
2 – 2×2 at 6′
1 – 2×10 at 6′
1 – 36″ round table top, approx. 1-1/2″ thick (available at Lowe's or Home Depot) OR
1 – 4′ x 8′ sheet of plywood**
Cut List:
4 – 2×10 at 14″ – Legs
2 – 2×2 at 29-1/2″ – Leg Bracing
4 – 2×2 at 12-1/2″ – Leg Bracing
4 – 1×2 at 4-1/2″ – Bracing Ends
Notes About the Project:
Countersink the screws – the heads can be left exposed or covered with plugs.
The radius in the bottom of the legs is totally optional
Leave the table top plain and "distress" the wood with tools, screws, nails, gouges, etc.
Sand all of the pieces prior to assembly
** Instead of using a pre-cut table top, two 36″ circles can be cut from a sheet of plywood using a circle cutting jig on a bandsaw or by using a jigsaw. The pieces are then laminated together, and wide edge banding used to cover the exposed edges.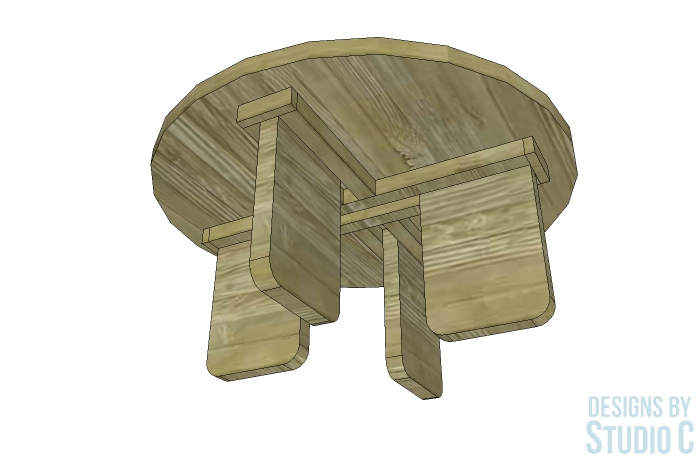 Step One
Cut the pieces for the legs. As mentioned above, the radius is optional and can be drawn using a soup can aligned with the edges of the legs.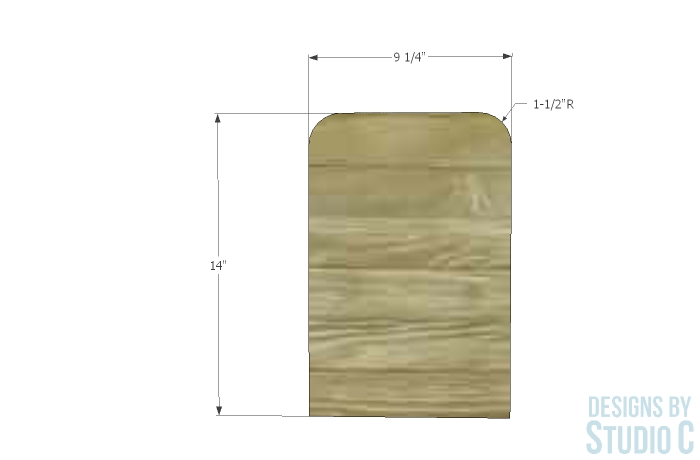 Step Two
Cut the pieces for the bracing. Draw lines on the table top indicating the center, and offset these lines 3/4″ on each side (1-1/2″ apart). Position the bracing along the offset lines as shown in the drawing, and secure the bracing using glue and 2-1/2″ countersunk screws. Secure the bracing end pieces as shown using 1-1/2″ screws.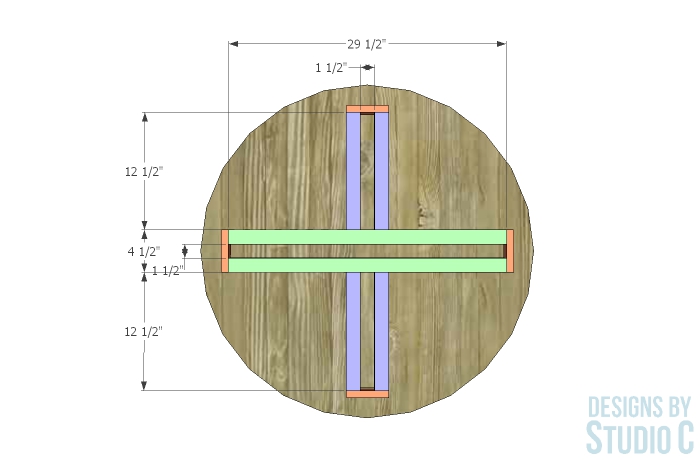 Step Three
Position the legs between the bracing pieces as shown in the drawing, and secure in place using 3-1/2″ screws.
Finish the table as desired.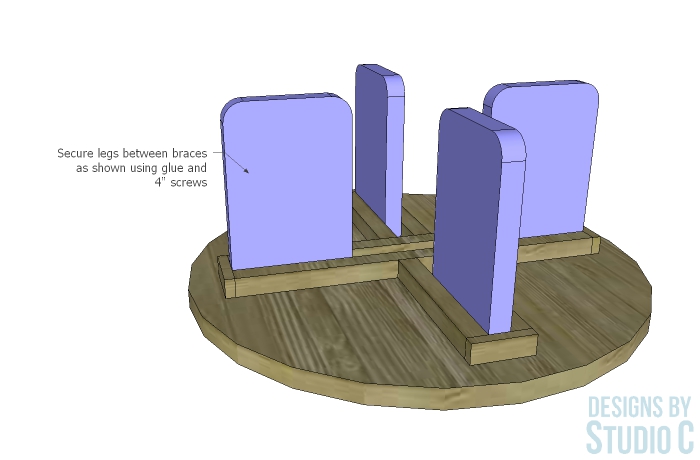 Step Four
If using adhesive paper, draw a circle on the finished top of the table approximately 30″ in diameter. Cut a piece of the paper just slightly larger and apply it on the top over the smaller circle. Smooth out any air bubbles.
If using a stencil, use a low-tack adhesive spray on the back of the stencil and the paint of choice.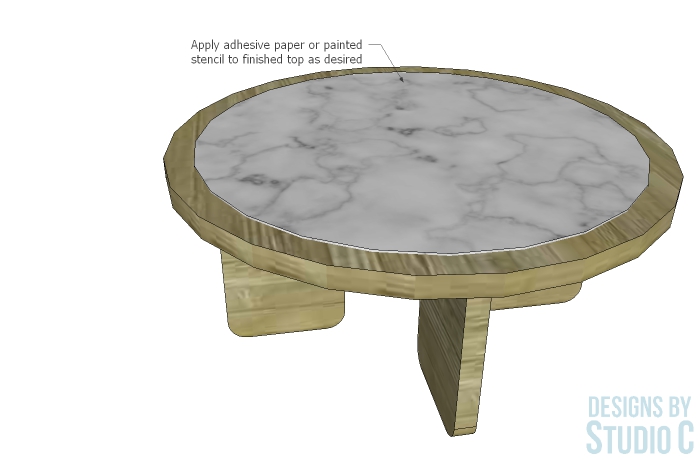 This DIY round coffee table plan is suitable for all skill levels and can be completed in a weekend. It makes a simple but modern piece of furniture at minimal cost!
Here are a couple of additional coffee tables to build:
Have questions about the plans to build a Dante coffee table? Leave a comment below!
Originally posted 2020-12-30 13:17:15.