Bathroom Towel Rack Ideas
Bathroom Towel Racks Design Ideas to Spruce Up Your Space
Having bath towels within easy reach is ideal, especially if you've forgotten to leave the towel out before stepping into the shower (it happens to me all the time!). But when you think of bathroom towel storage, what comes to mind? The plain metal bars mounted to the wall or something beetter? I have a few bathroom towel rack ideas that are modern and easy to incorporate into any style. They are creative and definitely made by thinking outside the box!
Wall Mounted Knobs
Large drawer knobs mounted to the wall work really well to hang towels or even a plush terry bathrobe next to the bath or shower door, and they're easy to install, too! By installing an auger anchor in the wall where the hangers will be located, inserting an 8-32 hanger bolt (<– affiliate link!), then screwing the knob onto the hanger bolt. the knob becomes a pretty and functional hanger for towels! (Plus, it's a really easy project!)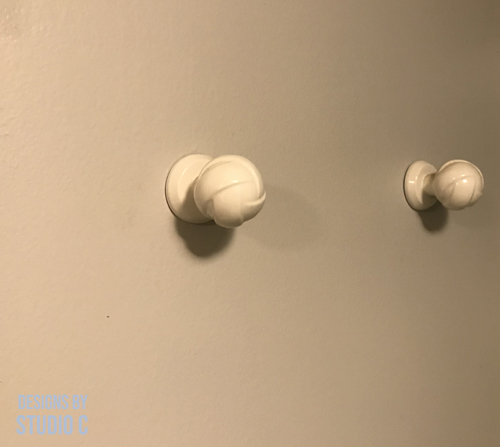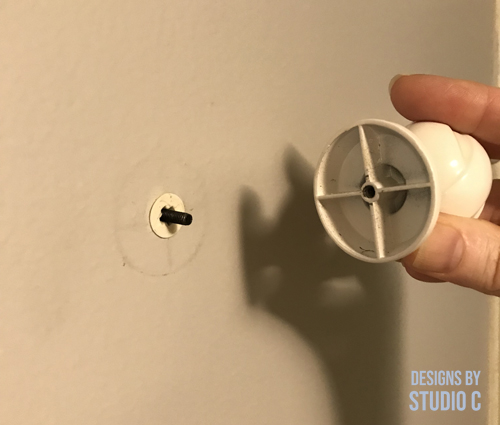 Add Towel Bars Between the Wall Studs
Another one of the bathroom towel holder ideas is to add the towel bars between the wall studs. This sounds crazy but actually works really well in a small space! By removing the drywall and building a frame between the wall studs, the towel racks can be mounted to the top of the frame and the towels will hang "inside" the wall! I did this in both of my bathrooms many years ago, and it's a real space-saver.
Build a Wooden Towel Rack
This easy to build wood towel rack keeps rolled or folded towels within easy reach. The towel rack is built using 1x2s and is mounted directly to the wall. It can hold 4 to 6 towels plus washcloths, is extremely inexpensive to make and the project can be completed in a couple of hours.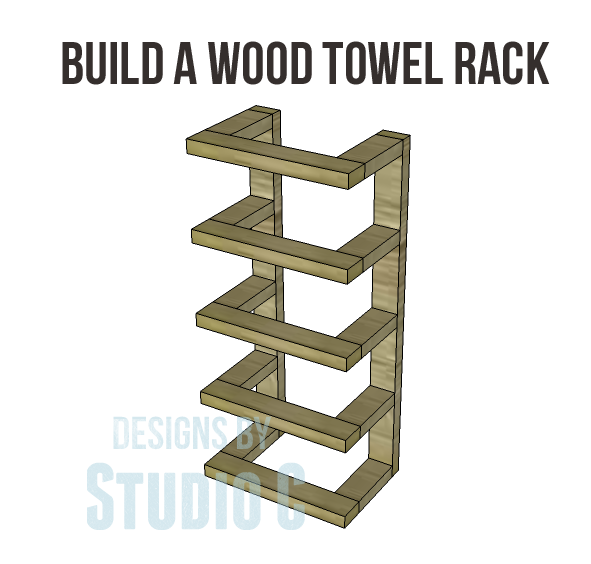 Rustic Drawer Knob Rack
This is, by far, one of the easiest projects! A rustic drawer knob rack which is actually made using drawer knobs mounted to a pallet board, can be made any length desired with however many knobs you want! Once secured to the wall, it is an excellent option for hanging towels or robes in the bathroom.
A Custom Expanding Rack
This custom expanding rack  isn't the same as the one Grandma used in the 70s… This is an ultra cool storage piece made using oak strips and drawer knobs with soda can tabs on the back for hangers. This rack can be easily completed in a few hours and makes a nice addition to the bathroom!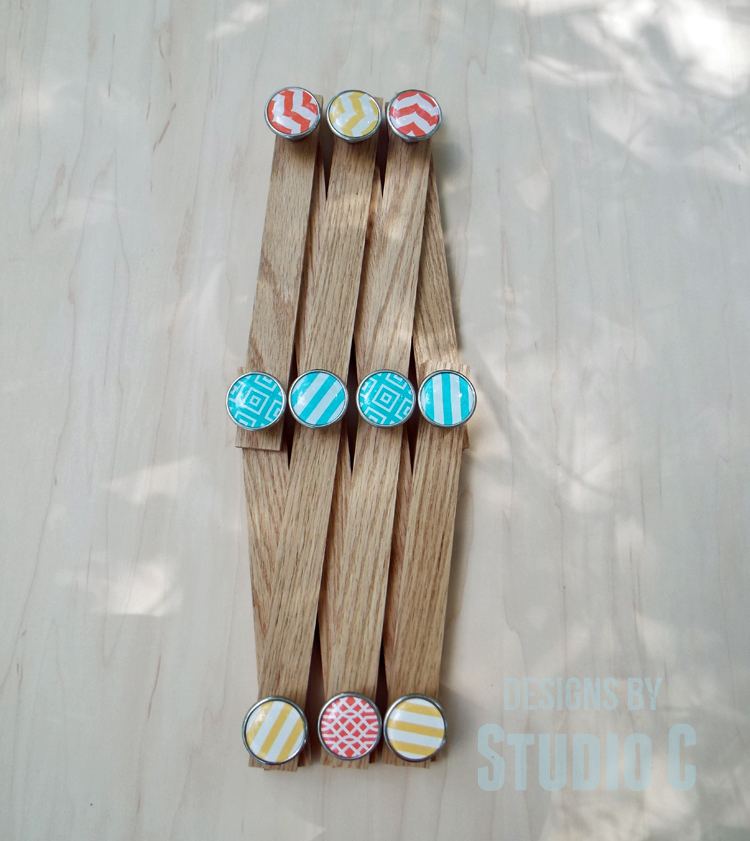 Single Glass Knob Wall Hangers
A single glass doorknob mounted to a framed piece of plywood which is then mounted to the wall makes a beautiful hanger for towels. The plywood piece is covered with decorative scrapbooking paper and the frames are painted in bright colors for a beautifully vintage vibe!
So when looking for bathroom towel rack ideas, think creatively! The towel racks definitely don't have to be traditional but something that suits you and your style, and provides bathroom towel storage that you'll love!