How to Make an Expanding Rack
Make a Custom Expanding Rack with Pretty Hardware
This type of expanding rack has been used in homes forever and for organizing so many things! Normally, they have pegs on them for storing mugs or hanging coats, right? I wanted to do something a little different from the old peg coat rack from the 70s… I'm going to share how to make an expanding rack that can be customized with pretty drawer knobs!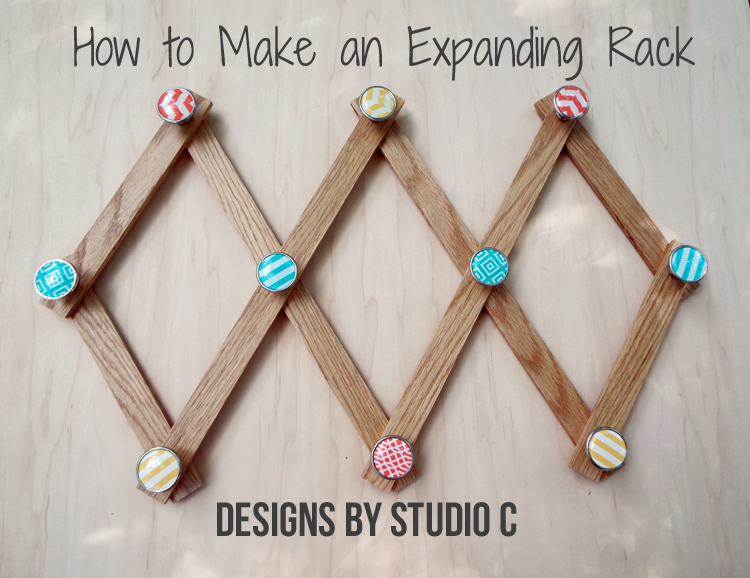 I used a 1/4″ x 6 x 4′ piece of oak (from the craft board section at any big-box home improvement retailer) and cut it into 1″ wide strips. Any 1″ wide material will work such as paint stir sticks (make sure to buy a pack not swipe them from the paint department!), rulers or yard sticks, or the 1″ wide pieces to build this DIY accordion wall rack can be purchased at most home improvement stores.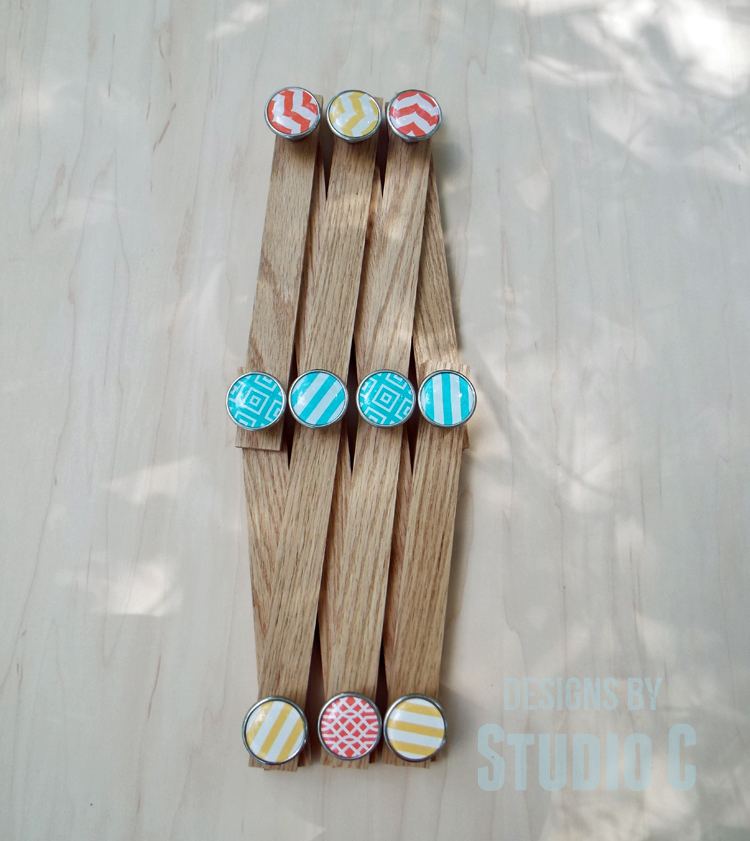 Materials:
Lumber:
1 – 1/4″ x 6″ x 4″ craft board in any wood species desired
Cut List:
4 – 1/4″ x 1″ x 16″
4 – 1/4″ x 1″ x 9″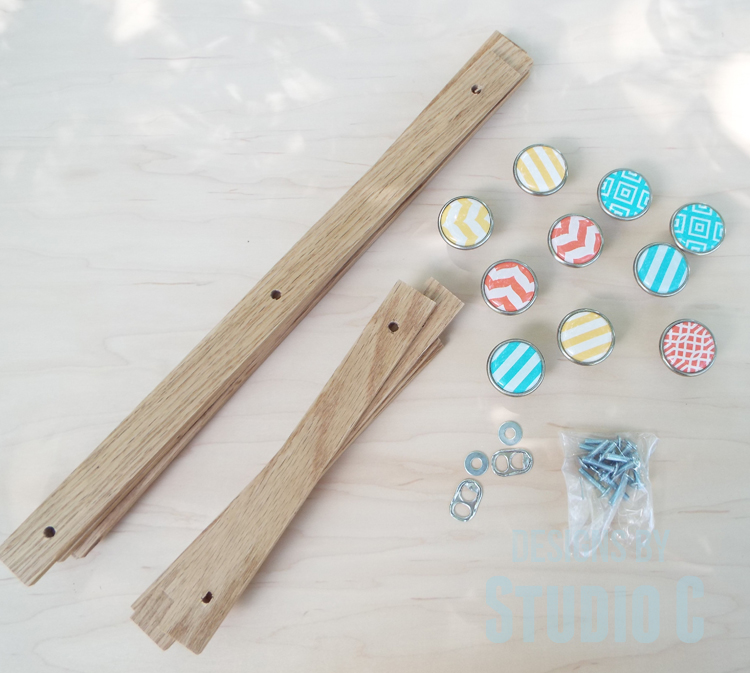 Click on the drawings for a larger view!
Step One
The craft board will be ripped on a table saw in 1″ wide strips. Please use all safety precautions and rip the board with great care! Wear safety goggles and use a push stick that keep the hand well out of the way of the blade.
Cut the strips of wood to length. I stacked all of the 16″ pieces together, then wrapped the bundle with masking tape (plastic wrap can also be used). I did the same with the 9″ pieces. This way, the holes for each length can be drilled at the same time.
Mark the position for the holes in the top piece of each bundles. Using a drill (or a drill press) with a 1/4″ bit, drill the holes in the boards as indicated in the drawing.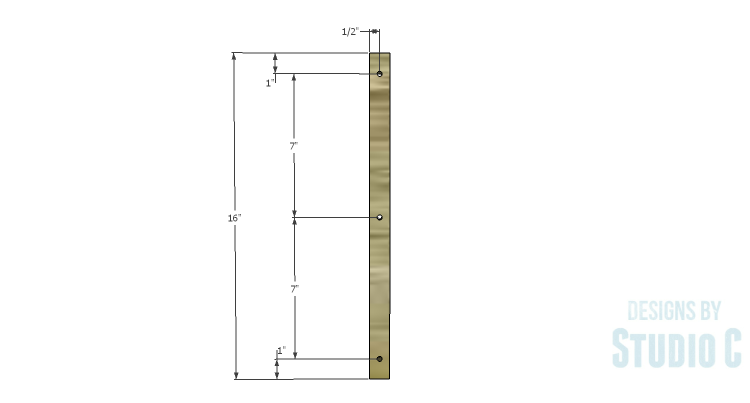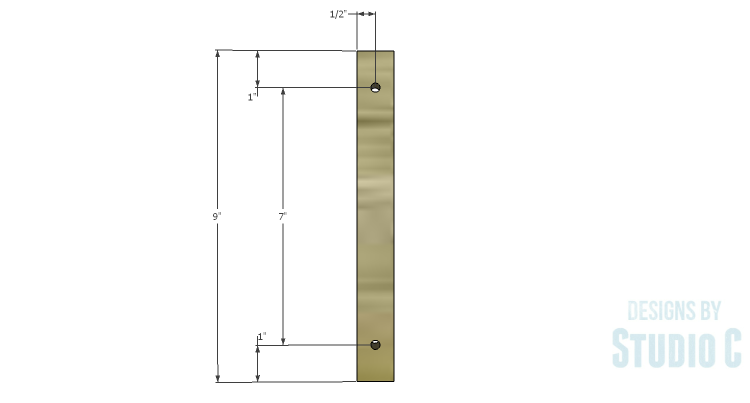 Step Two
Remove the tape and thoroughly sand the pieces. Apply stain and sealer, or paint as desired. I used a clear sealer on mine.
Step Three
Align the pieces as indicated in the drawing.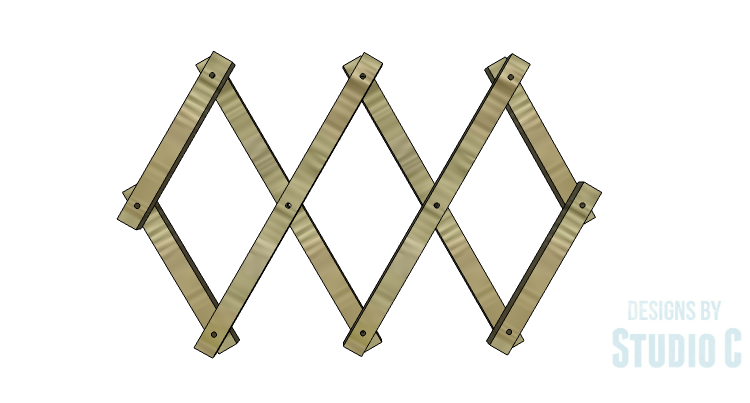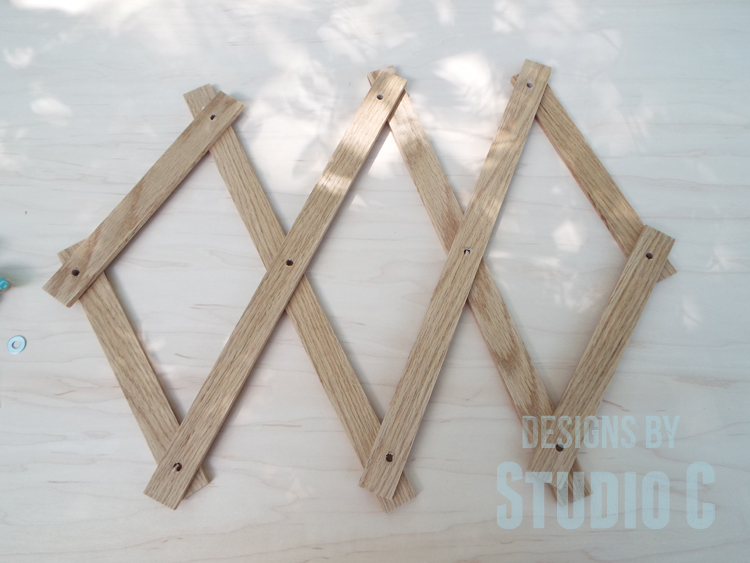 Secure the pieces together, through the holes, using a drawer knob on the front and a 3/4″ #8-32 machine screw.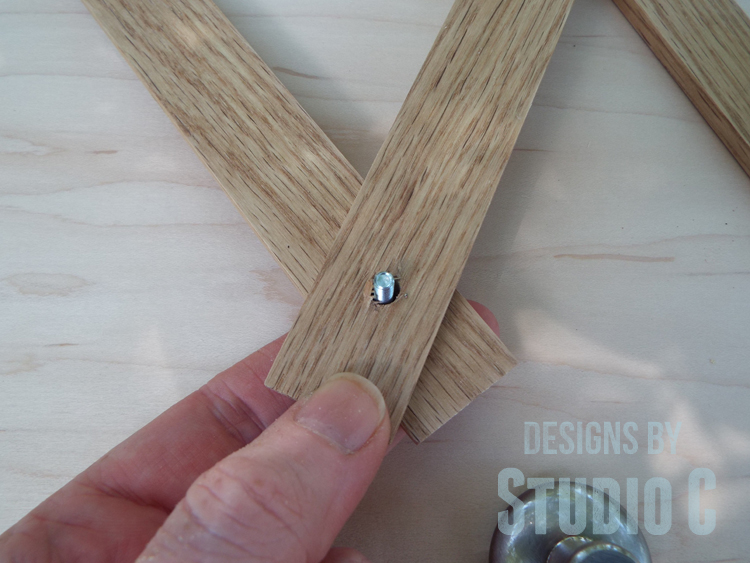 On the two uppermost sections, thread a soda can tab onto the screw before inserting it into the hole.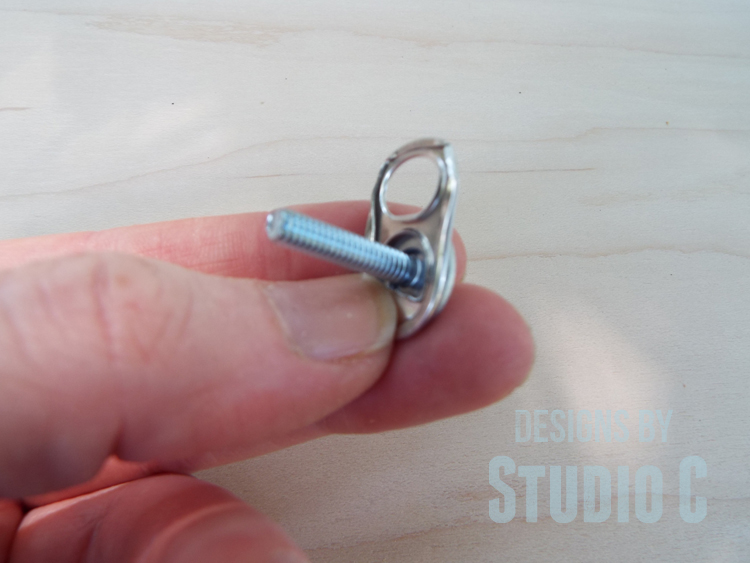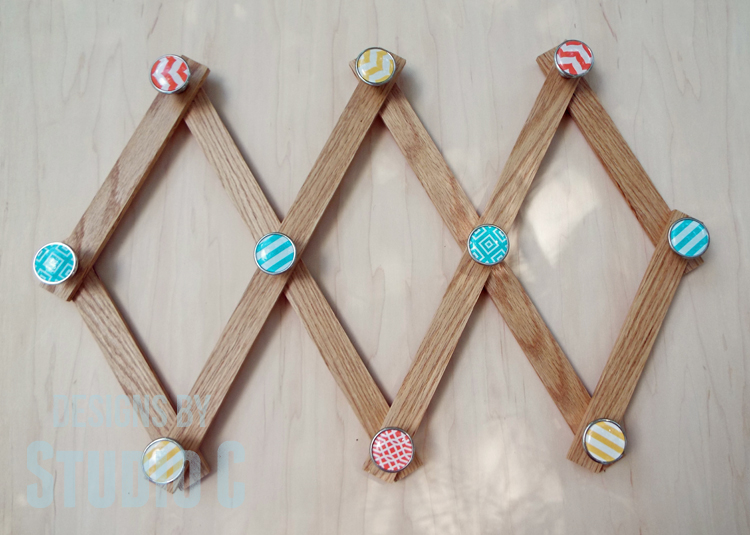 The screws can be adjusted as necessary so the rack can be wider or narrower depending on personal preference. Square or round dowels can  be used gibing the rack will have a thicker profile but will still be so cool!
Looking for other awesome DIY storage and organization projects? Here are a few:
Have any questions about how to make an expanding rack? Leave a comment below!
(Sharing with: My Repurposed Life)