An Affordable Security Camera for the Home
Keeping the Home Safe While You're Away
Thank you to CamHome Technologies for providing the Blackbox S used in this post. All opinions and words are my own!
Currently, having a secure home is a necessity. After a tree fell on our house during a severe storm, our home was literally left open and exposed, with no way to secure the contents that were not damaged. Even though we were staying next door, we caught several people driving up our road to have a look around. We felt uneasy and unsafe, and now that we have moved back into the house, the uneasiness is still there especially while we are at work. an affordable security camera would help keep the house safe while we're away.
I was excited when I received a Blackbox S from CamHome Technologies to use. For me, this is the perfect security device without being too obvious or taking up too much space which at the current moment I do not have! I can monitor any sort of activity that may be going on at my home such as the cats knocking over the holiday tree. I can scold them at the same time and they can hear me (but do they listen? Nope).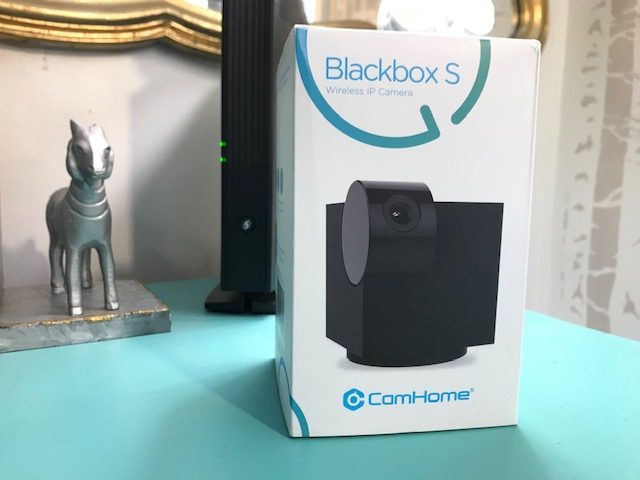 The Blackbox S would be a great device to have on hand to monitor a child who stayed home sick from school that day, as a baby monitor or to keep an eye on an elderly relative. (Note: the Blackbox S is NOT a proper long-term substitute for supervision of a child or relative!) It can also be mounted with a view of a front door if expecting packages or deliveries. It would also be a great tool for a blogger, like me, to record short hands-free video clips for how-to or home improvement projects… or to make cute cat videos.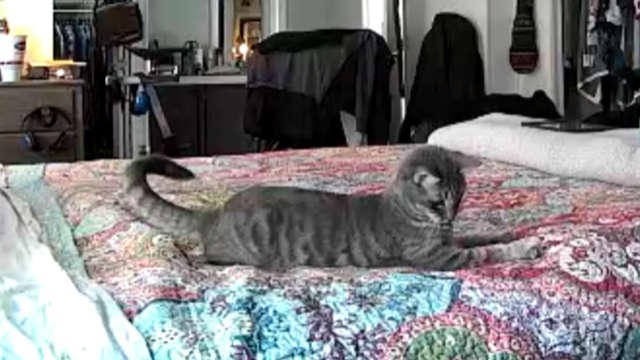 At 2.5″ tall, the Blackbox S is compact, discreet and perfect for the modern home. It features full HD 1080p video streaming to your Apple or Android device which can then be accessed from anywhere using one app. The Blackbox S features 24/7 recording to a microSD card, and the footage can be played back over 4G LTE or WiFi networks. This is also the perfect device for recording short images and clips to your phone!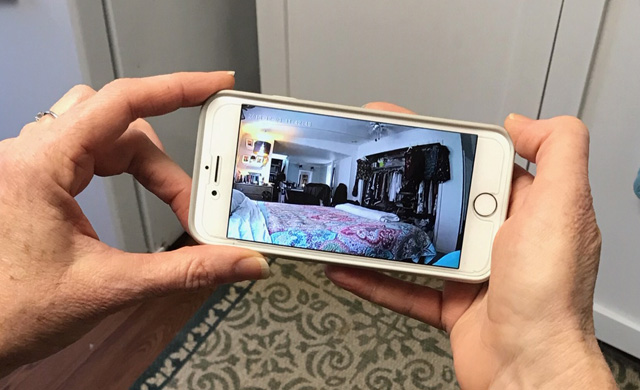 The Blackbox S is complete with a live updating motion sensor, remote rotation (the Blackbox can spin 355° horizontally and 150° vertically) and high clarity infrared night vision up to 32 feet. Have a two-way conversation with family members (or pets), or scare intruders with the built-in loudspeaker.  A mounting kit is included so that the Blackbox S can be attached to ceilings and inclines. The Blackbox S is built for performance and features a hard polymer shell.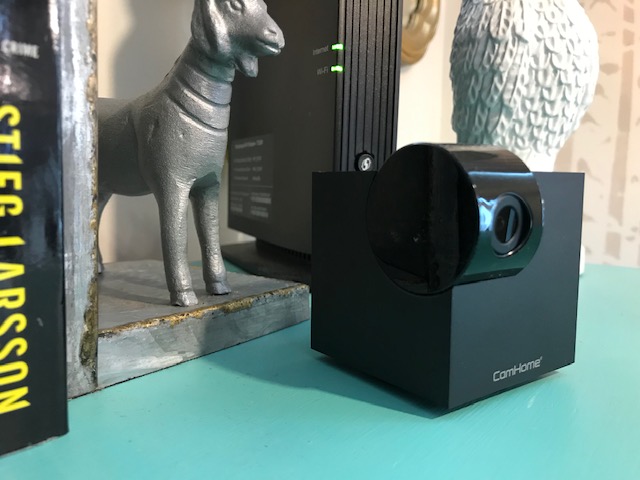 At a retail price of $59, the Blackbox S is an extremely affordable security camera and easy to set up. CamHome Technologies is also providing a coupon code to receive 20% off – enter cam20 at checkout on their website!