A Beautiful and Easy to Build Table
Awhile back, I posted plans for a demilune table, also known as a half moon table. I actually started building the table before I published the plans but one thing led to another and… well, you know – stuff happens and I didn't get to finish it! I finally had the opportunity to complete it and want to share it with you today!
Cutting the Kerfs for the Curves
I used Purebond plywood to construct the main pieces of the table. Yep – even the curved pieces are plywood! It is very easy to make a curved piece with a piece of plywood. By cutting kerfs (narrow cuts in lumber) that do not cut past the last layer of the plywood and moving the rip fence on the table saw in 1/4″ increments (to allow for the 1/8″ thickness of the blade), curved pieces are very easy to achieve! The finished piece was secured to curved pieces of MDF using glue and 1-1/4″ brad nails.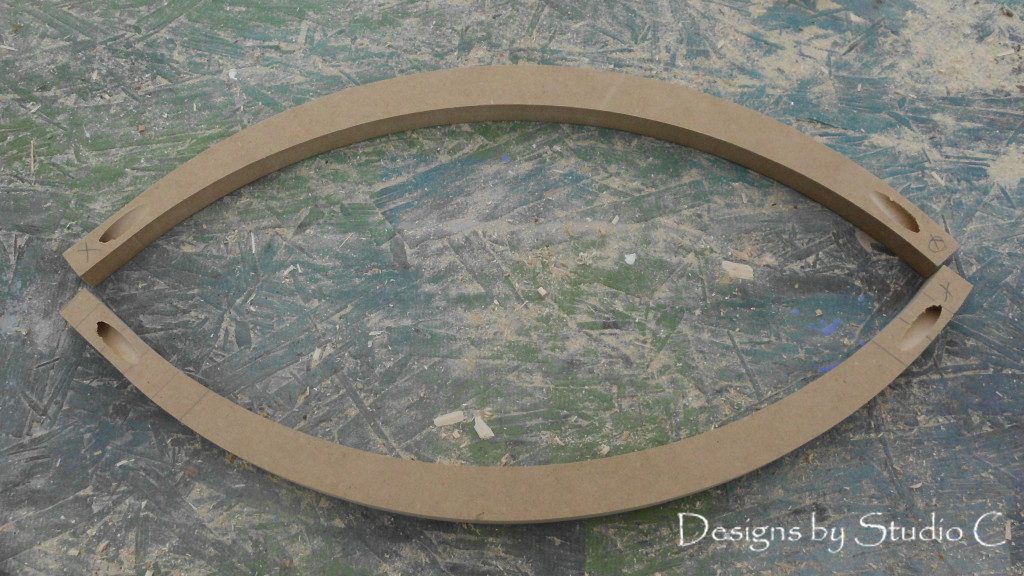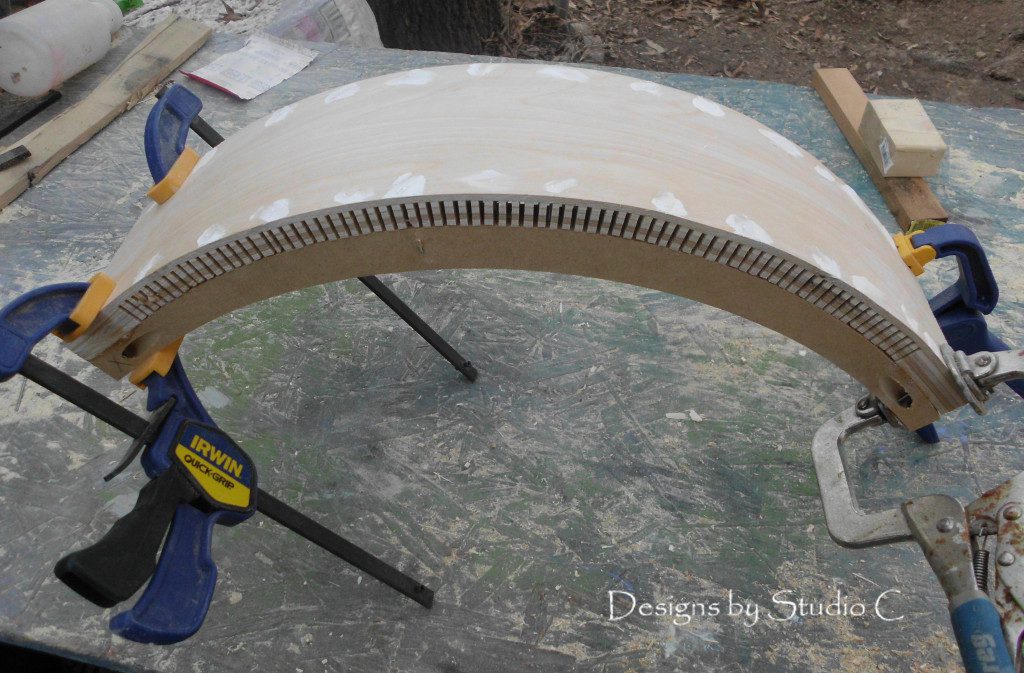 The Legs and Framing
The legs and framing are constructed from 2x4s I ripped down using my table saw. I find this to be much more economical than buying regular off-the-shelf boards which can be terribly expensive!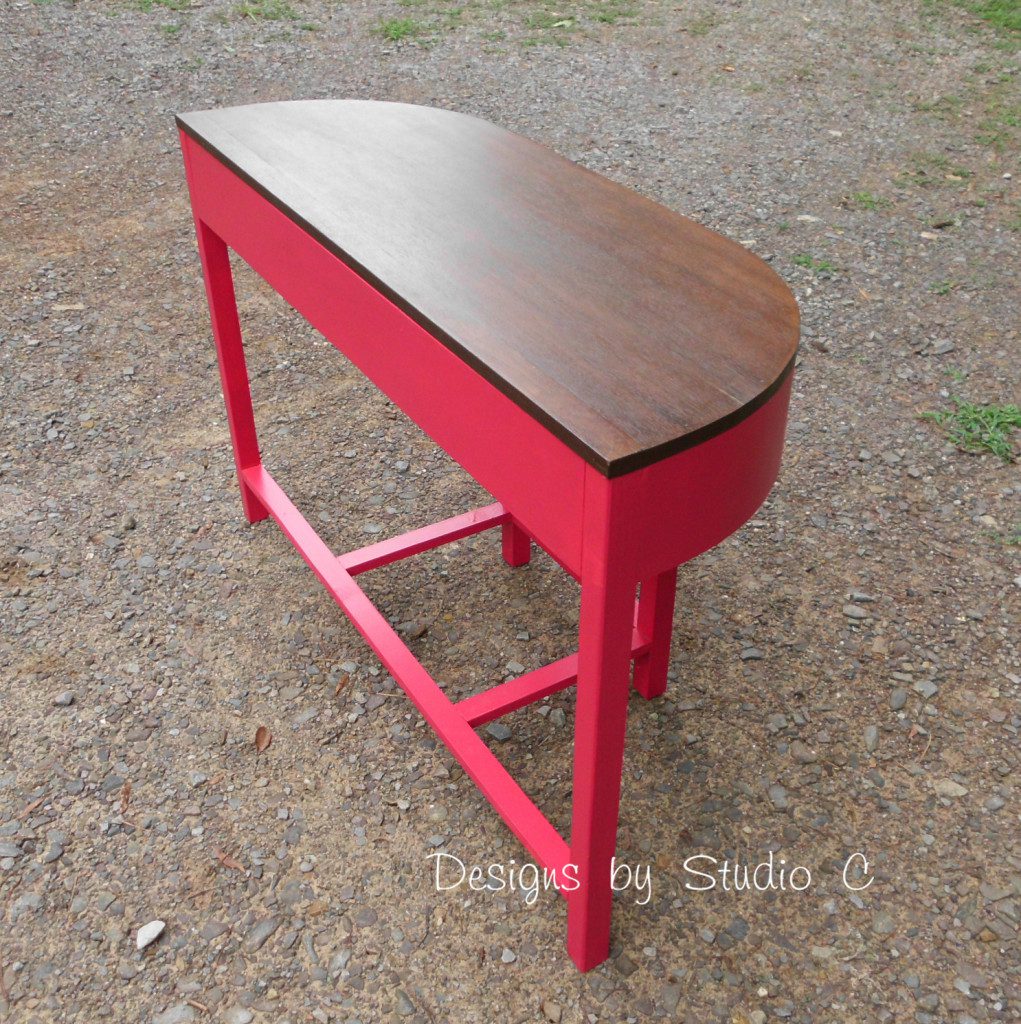 The Beautiful Top
The top is a piece of walnut PureBond plywood. PureBond offers several different species of veneer available for special order at your local Home Depot. The grain on this particular piece was fabulous! I used Rust-Oleum's Ultimate Wood Stain in American Walnut followed by three coats of their Ultimate Polyurethane in Satin. Beautiful, right?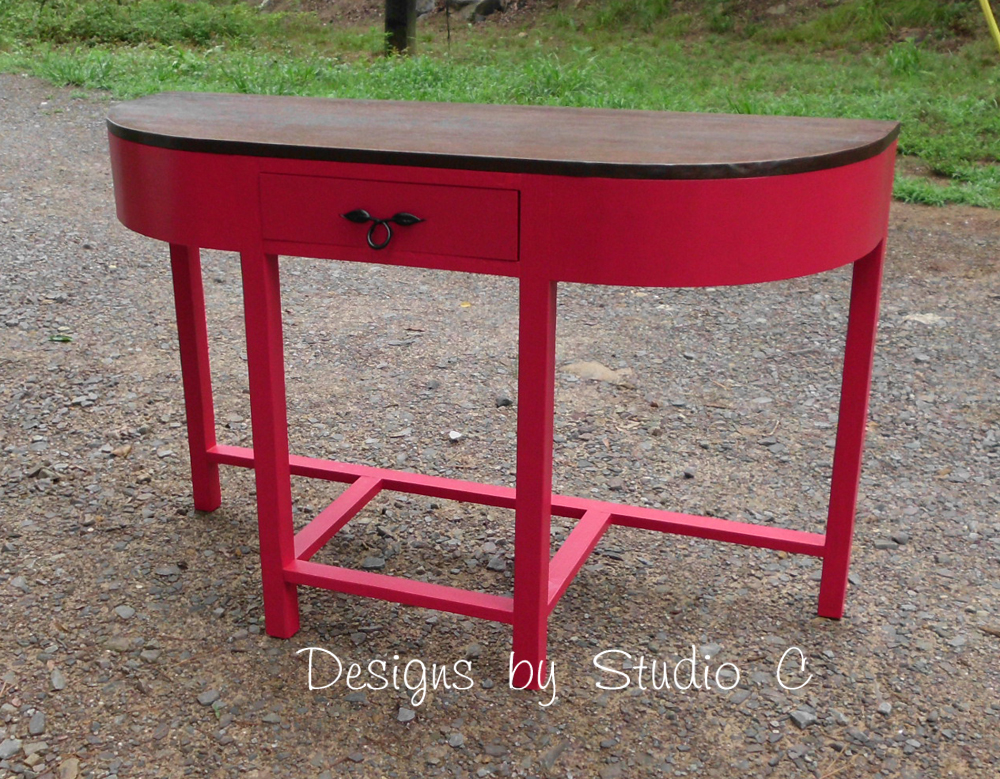 The Drawer
I did not use drawer slides for the drawer. I used thumb tacks on the bottom of the drawer as well as a coat of paste wax to keep things running smoothly! The handle was a find from my local Habitat for Humanity ReStore, spray painted Oil Rubbed Bronze and I used adhesive shelf paper inside!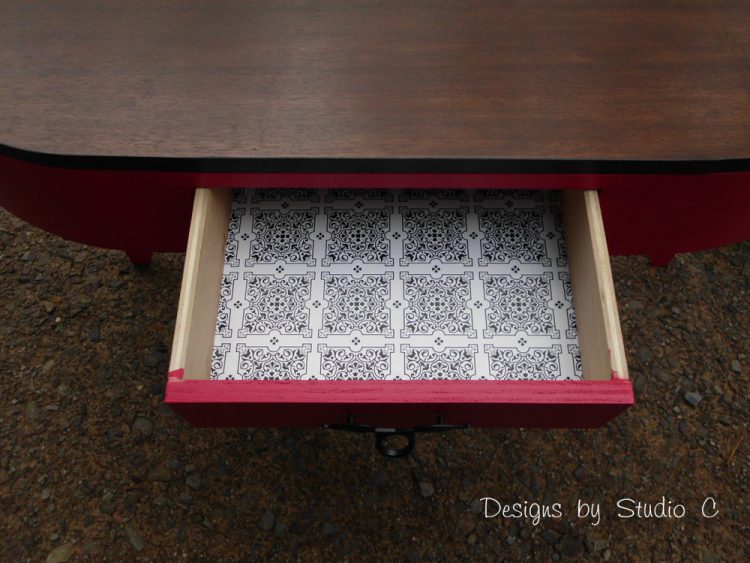 The Fabulous Color
The color, though not for everyone, seemed to be a perfect fit with the walnut top. I used Behr Premium Plus paint in Strawberry Daiquiri.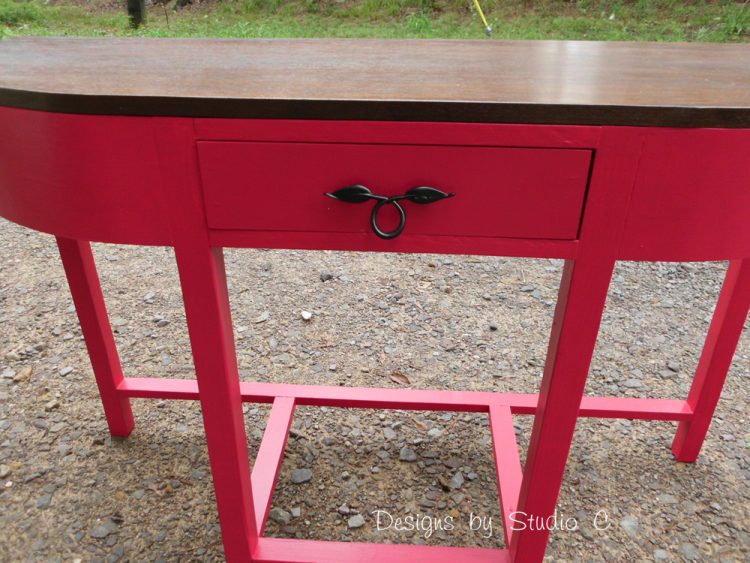 So there you have it… This particular table is not too terribly challenging at all! I believe a beginner can do it. Cutting the kerfs is a little tedious and time consuming but it was well worth it, don't you think?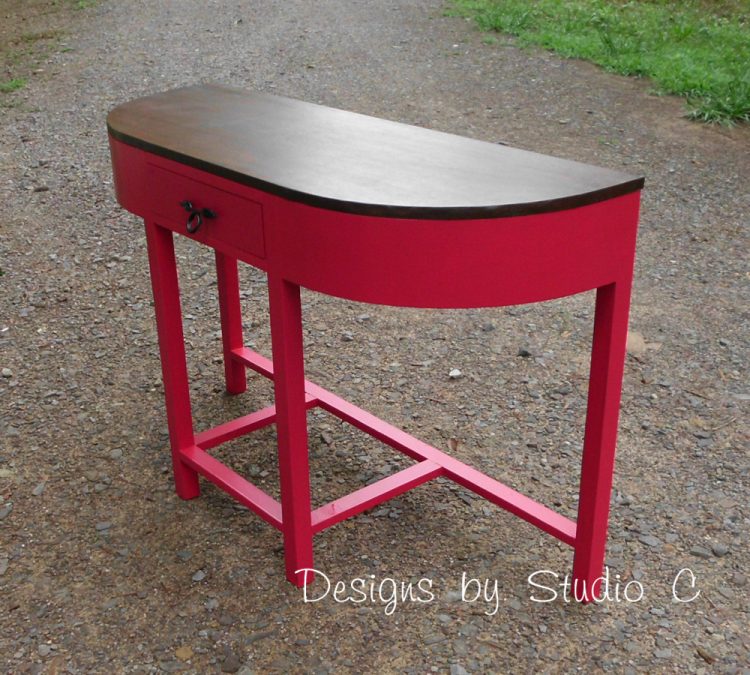 Have questions about the Demilune table? Leave a comment below!
Sharing with : Made In a Day, DIY Show-Off, The DIY Dreamer, Fluster Buster, Dukes and Duchesses