Simple Updates for Your Garden
Simple Updates for Your Garden
Sometimes you can get a little bored with your garden, but don't be fooled into thinking that you need to completely dig up and replant your entire outdoor space. Here are a few updates to your garden that you can achieve in a weekend to will make it feel like new.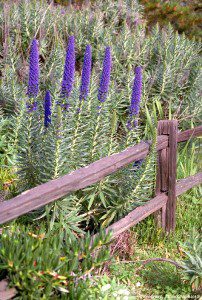 Neaten Up
It may seem simplistic, but just neatening up your garden could mean the world of difference. Raking leaves, getting rid of any twigs and weeds, mowing the lawn are all basic things that you should do to begin with. Hose off or power wash any patio or decking area and furniture that you have to make it look fresh. You could also neaten up the edges of your lawn with a border edge that will keep your lawn separate to the plants on your borders.   
Paint is Your Friend
A fresh lick of paint can do wonders. Whether it's topping up the deck varnish, painting your plant pots or giving your furniture a different colour, a really bright colour will give your garden a cheery lift, and a subtler shade will give it depth.
Get the Lighting Right
Planning the lighting out will make your outdoor space an even more inviting. You'll need both decorative lighting as well as task lighting- you want mood lighting so you'll feel relaxed, but at the same time you don't want to fall down the decking steps either. If you want to install permanent outdoor lighting, you may need the help of a professional, but you can buy solar powered fairy lights and lanterns at most outdoor stores.
Something New
Even something small like a new potted plant or something as big as new fencing can spruce up the way your garden looks. You don't have to spend a fortune, and you could even get a new plant from an off-cut from a friend and pop it into a coloured pot and then nurture your new plant. Alternatively, you could check out Milford Fencing & Paving Specialists, and take a look at their new fencing. Within no time you'll have a beautiful new fence to look at and take pride in.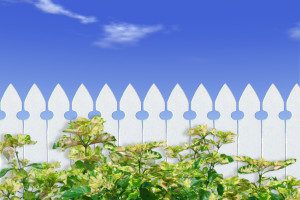 Rearrange Your Furniture
Just like inside the house, rearranging your garden furniture can give you a new perspective on your garden. Whether it's simply moving your dining table and chairs to the other side of the patio or moving the bench to a different part of the garden, looking at your garden from a unfamiliar angle will make it feel new again. It might even give you some new ideas for the long term. 
This is a partner post. The content was not written by me.